The game of baseball is exciting for a number of reasons. You've got your diving catches, your double plays, your home runs, and of course – your outstanding pitchers. Over the years, the MLB has delivered us a number of exceptional pitchers, and these right and left handed flingers have been the bane of every timid batter's existence every time they walk up to the plate. Even when it comes to the great sluggers of the league, there is nothing quite as unnerving as having to face a pitcher who is known for striking people out. For this reason, we have taken it upon ourselves to decide exactly which pitchers we find to be the best of all time. What do you think?
---
---
There are stats, and then there is the experience. Let's be real, so much of what we do in life is all about the experience itself, and baseball is no different. Let us explain further…. There have been countless amazing pitchers over the years, and yet people are still having debates these days over who the best of the best are. There are some obvious names, but at the end of the day, the matter tends to be vaguely subjective. Still, there is nothing quite as fun as compiling a list such as this, and we think you'll enjoy the ride just as much as we did.
Pedro Martinez
You didn't have to be a Red Sox fan to know just how impactful Pedro Martinez was on the game of baseball. It's one thing to talk about how amazing his ERA was, but it makes it even more impressive when you point out that this was during a time when more batters in the league were hitting homers more than ever before. In 2000, he had an absurdly low ERA of 1.74, one of the lowest of all time. He also won three Cy Young awards, beating out some serious competitors at the time. When people came to Fenway, it wasn't the Green Monster they were afraid of… it was Pedro Martinez.
Greg Maddux
Back in the 90s, if you were a fan of any team in the National League, Greg Maddux was a name that you both feared and revered. Along with Tom Glavine, the Braves pitching staff was one of the best of all time, and Maddux was the kingpin. He was an extremely dominant pitcher, and very consistent as well. Since we're discussing the 90s, his stats throughout that time period boasted an outstanding record of 176-88 and a 2.54 ERA! He also helped the Braves get to three World Series, winning one of them. A four time Cy Young winner, he also became known for throwing a complete game shutout, with less than 100 pitches.
Roger Clemens
Roger Clemens' nickname, the "Rocket," wasn't given to him for no reason. It was because he made it his business to hit those weights and make sure he could give the heat when it was needed. In fact, he was a huge influence on future pitchers hitting the weight room. But it wasn't all brawn for Roger – throughout his illustrious career, which spanned a total of 24 years, he won five Cy Young awards, and led his league in ERA seven times.
Walter Johnson
Considered to be one of the greatest of all time, this old school pitcher won a total of 417 games throughout his career, and it is believed that his astounding record of 110 shutouts will probably never be broken. In fact, he was the only pitcher to reside in the 3,000 K club for a staggering time period of 50 years! No wonder this man was the winner of two MVPS, 12 strikeout titles, and three triple crowns.
Tom Seaver
Having accolades isn't always the best way to measure success, but they certainly don't hurt. In Tom Seaver's case, he has garnered a heap of admiration and respect from fans for the outstanding work he did during his MLB stint, winning Rookie of the Year, three Cy Young awards, nine straight seasons of at least 200 strikeouts, and five season of winning over 20 wins. Talk about a man who cemented himself in the record books!
Cy Young
We think it goes without saying that when you have an award literally named after you, it means you did something right. One might even say that he was the Cy Young award. It certainly would reflect accurately on all of his records. Indeed, he still holds the record for all time wins, losses, innings, and complete game, starts, hits, and ERA. Yeah, that's right, his accomplishments are as timeless as the Cy Young award itself, and people will always remember him for it.
Randy Johnson
There is something about having an intimidating presence on the mound, regardless of how talented you actually are. Randy Johnson had both of these elements. It wasn't just his ability to throw a 100 mph fastball consistently. It was the snarl he gave the batter before every pitch. It was his handlebar mustache and long hair. It was the fact that he was 6 foot 10. Add them all together, and you've got yourself the one they called the Big Unit.
Nolan Ryan
Even the ones who don't follow baseball know quite well who Nolan Ryan is. He's just a name that you hear in baseball circles, regardless of content – but there is a good reason for that. With 5,714 strikeouts to his name, this guy was known for his lightning bolt of a pitch, that he was not afraid to place in the deepest corners of the batter's strike zone. His unpredictable attack gave hitters an uneasy feeling when they stepped up to the plate, making him a truly scary pitcher.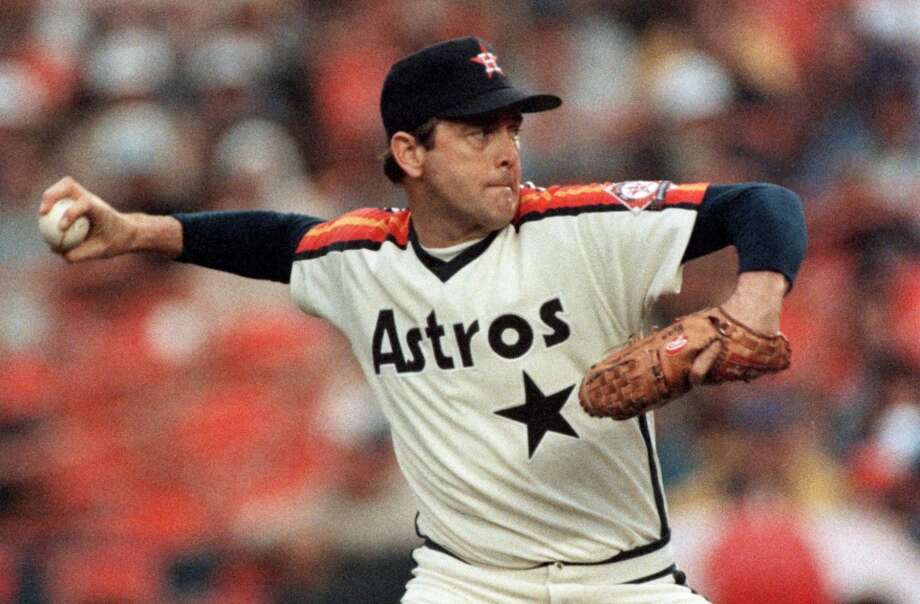 Bob Gibson
Many people don't know this, but Bob Gibson was actually a member of the Harlem Globetrotters for a short period of time – but when he decided to pitch for the Cardinals, it was the start of a long and beautiful career that folks are still talking about to this day. This two time Cy Young winner was the second to reach 3,000 strikeouts in his career, and also the first to pick up 200 Ks in a season. He also won two World Series MVPs.
Christy Mathewson
This guy goes as far back as you can imagine, into the MLBs deep wells of ancient history, when he absolutely tore things up and made a place for himself in history. Nicknamed the "Gentleman's Hurler," among other things, he currently ranks in the top ten in a number of key pitching categories such as wins, shutouts, and earned run average. What's even more impressive is that he's the only player to hold top ten all time records both in career wins and ERA.
Warren Spahn
Throughout a 21 year career, this left handed pitcher won a total of 363 wins, which is even more impressive when you consider that he also served three years in the U.S. military. He was able to accomplish this by logging in at least 20 wins in 13 separate seasons, an exceptional accolade to write home about. It's pretty commonly agreed that this guy is definitely one of the greatest pitchers of all time, and a huge influence on baseball.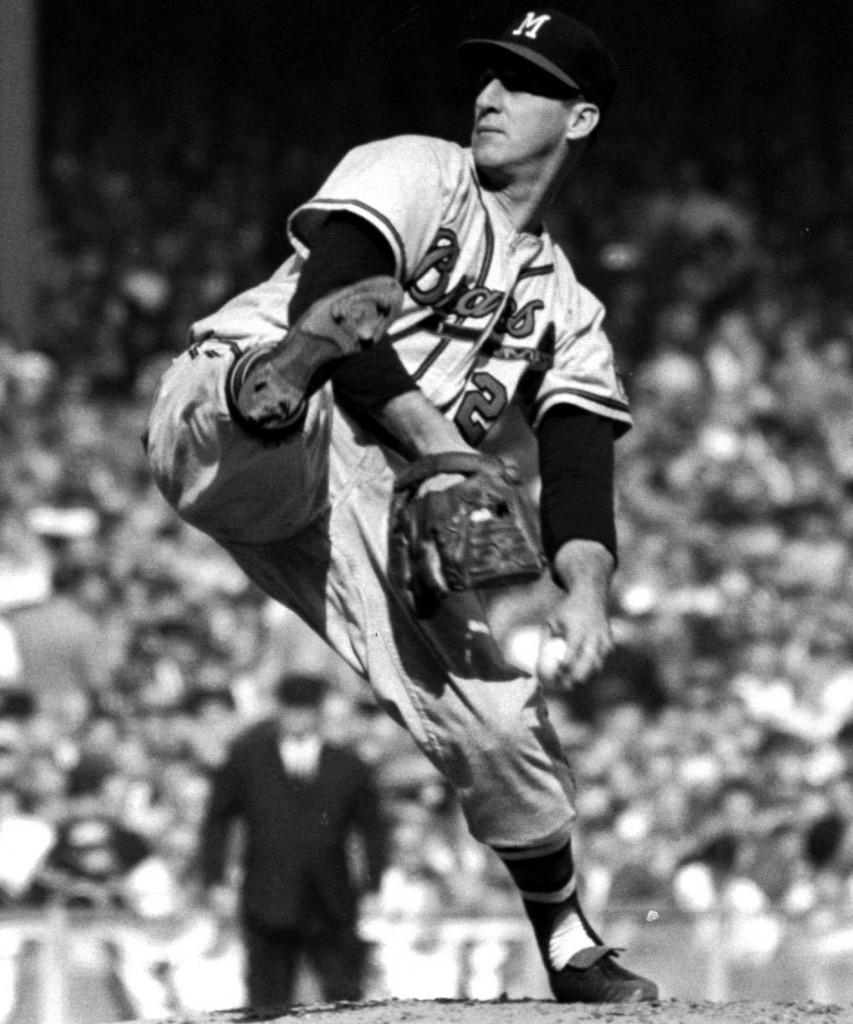 Lefty Grove
How cool is Lefty Grove? Isn't his name enough to make you a fan of him? Of course, this wasn't his birth name. He was given the name "Lefty" because it was common knowledge that this guy was clearly one of the greatest left throwing pitchers of all time. Not only did he give the A's two World Series titles, but he was the league leader in strikeouts for the first seven seasons of his career.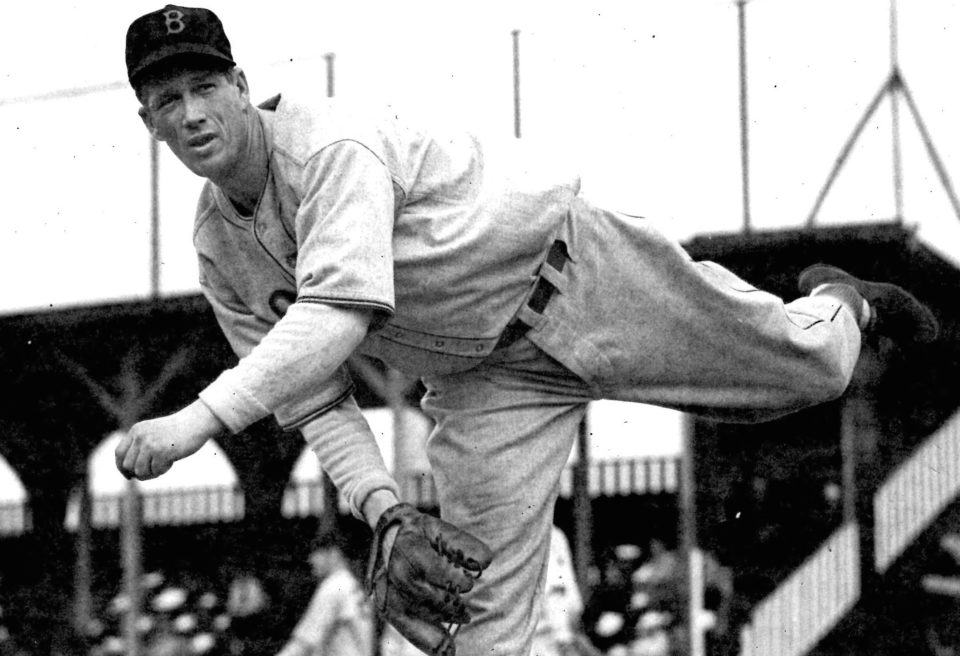 Satchel Paige
Satchel Paige is a legend in the world of baseball for his outstanding longevity, playing in the African American League for 22 years, before finally making the jump to the MLB when he was at the remarkable age of 42, becoming the oldest rookie of all time. Even though he was older, he was still good enough by the time he reached the MLB to win a World Series title with the Cleveland Indians, giving him a title in both leagues, a respectable feat.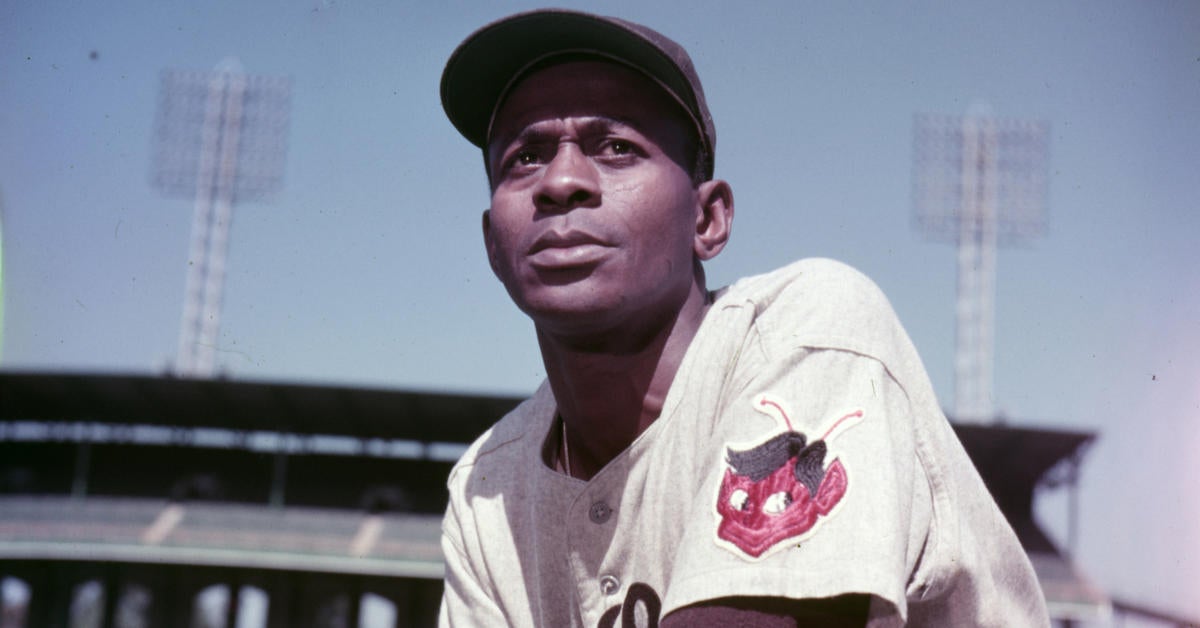 Steve Carlton
Steve Carlton was known for a lot of things, and one of them was that snarky slider of his. He also had a way of getting under the skin of his opponents, whether or not it was on purpose. Regardless, his antics allowed him to win a total of four Cy Young awards as well as All Star appearances. There are some who saw him as an "artist," an odd description for a professional athlete, but it seems that there was a method to his madness.
Grover Cleveland Alexander
There is no doubt that this man deserves to be on this list, given that he's tied for third on the all time list for wins, at 373. His most notable time period in the MLB occurred when he pitched for the Philadelphia Phillies, and even won them a World Series. In addition, he's got his share of other accolades as well, such as being a three-time Triple Crown winner, and a six-time champion of both wins and strikeouts in the National League.
Roy Halladay
Sometimes a player comes along and makes such a strong impact in such a short period of time that people are convinced that they are in the presence of sheer greatness. Roy Halladay is one of those players, logging in a plethora of impressive accolades before his tragic passing. Not only was he an eight-time All Star and a winner of two Cy Young awards, but he was also the 20th pitcher to ever throw a perfect game.
Curt Schilling
Any time you have a player that won multiple World Series with two different teams, you know you have someone special. It's one thing to be able to log in notable stats during the regular season, but the ability to come through when it counts is an intangible quality that not every player has – and Schilling's got it. In addition to his titles with the Diamondbacks and Red Sox, respectively, Curt was a six-time All Star.
Mariano Rivera
You can't really avoid it, but there will always be those who say that you can't put a closer or a reliever on this list. But this is exactly why Rivera is just that good. It's not just his MLB all time record of 652 career saves, or his 13 All Star appearances, or his five World Series titles with the Yankees. It's the fear that he induces in his opponents when they face him – and it's that psychological killer instinct that solidifies his place in baseball history.
Clayton Kershaw
Mr. Clayton Kershaw, by far the youngest man on this list and actually the only one still active in the league. This should be enough of enough of an indication regarding how good we believe he is, and how great he is regarded already. The man only just reached the age of 30, and he's already got a ton of accolades to his name, including three Cy Young awards, an NL MVP, and a 6.61 career hits per innings pitched average – the second lowest of all time.
Sandy Koufax
Sandy Koufax is certainly one of the all time great pitchers, and there are some who consider him to be the best. This Dodger pitcher managed to get his hands on four World Series titles during his time with the team, and was the Series MVP for two of the four. A seven-time All Star and three-time Cy Young winner, Koufax was also remembered for his historic decision to not pitch Game 1 of the 1965 World Series because of Yom Kippur, a Jewish high holiday.
Justin Verlander
Houston Astros starting pitcher Justin Verlander is a formidable opponent for any batter standing across the mound from him. He stands at a colossal 6 feet 5 inches and weighs in at 225 pounds, making him a mountain of a man before you even consider his pitching record. He has so far managed to strike out 2,696 batters, making his name at the Detroit Tigers before moving to Houston in 2017. Verlander's most successful season came in 2011 when he won the Pitching Triple Crown and the MVP Award.
Frank Tanana
Frank Tanana pitched for some of the best teams in Major League Baseball, including the Boston Red Sox and the New York Yankees. His career ran from 1973 through until 1993, and he was known in his prime for his incredible ability to pitch the ball over 100 mph. Although he was unable to throw with such velocity after an injury, by the time his career finished Tanana had struck out 2,773 batters, accumulating 34 shutouts in that period.
Mike Mussina
Mike Mussina has been retired from professional baseball for ten years, but his record remains one of the most impressive in the game. After earning himself the nickname Moose, Mussina had one of the best careers a pitcher could hope for, earning 2,813 strikeouts, 270 career wins, and 3,562.2 innings pitched. The pitcher known for his finesse and accuracy won the Gold Glove Award seven times, while posting a 20-win season in his last year as a pro.
Mickey Lolich
With a strikeout record of 2,832 in a career that ran from 1962 until 1979, Mickey Lolich goes down as one of the greatest pitchers of all time. He spent the majority of his career with the Detroit Tigers, becoming best-known for his standout performance during the World Series in 1968. Lolich played the game of his life against the St. Louis Cardinal, earning three complete-game victories. He was voted into the All-Star game three times while also winning the MVP Award in 1968.
Jim Bunning
Jim Bunning may be more familiar to you because of his politics rather than his baseball career, but don't let that distract you from an incredible career as an MLB pitcher. From 1955 to 1971 Bunning pitched for several MLB teams including the Detroit Tigers and Pittsburgh Pirates. At the time of his retirement, Bunning had the second most strikeouts in MLB at 2,855. In 1964 he pitched the perfect game against the New York Mets.
CC Sabathia
Still an active player, CC Sabathia is already in the top 20 MLB pitchers in terms of strikeouts with 2,981 at the time of writing. If he continues for several more years he might even find himself placed firmly in the top ten, only 395 more strikeouts to get to catch number 10 ranked Greg Maddux. Sabathia began his MLB career at the Cleveland Indians but has been starting pitcher for the New York Yankees since 2009.
John Smoltz
John "Marmaduke" Smoltz spent pretty much his entire baseball career with the Atlanta Braves, deciding in his final year as a pro he'd like to see if the grass was greener on the other side. In 2009 Smoltz played for both the Boston Red Sox and St. Louis Cardinals but called an end to his career at the end of the '09 season. With 3,084 strikeouts, Smoltz lifted the game of the Braves on numerous occasions, helping them win the World Series in 1995.
Phil Niekro
If knuckleball pitches are your favorite, then Phil "Knucksie" Niekro is probably going to rank high on your favored players list. Niekro has a carer total of 3,342 strikeouts, with the majority of those being successfully pitched using his trademark knuckleball throw. He has 318 wins, which the most for any knuckleball pitcher in baseball history. He started his career with the Atlanta Braves, then playing in Milwaukee, before going on to play for teams such as the New York Yankees and Toronto Blue Jays.
Don Sutton
Right-handed pitcher Don Sutton had a total of 3,574 strikeouts in his 23 season career. He debuted in the MLB for the LA Dodgers in 1966, going on to win four All-Star appearances from 1972 to 1977. Sutton was inducted into the Baseball Hall of Fame in 1998, and following his retirement, he went on to be a color commentator on the MASN network. He is a member of both the 3,000 strikeouts and 300 win clubs, one of a select few.
Bert Blyleven
A tricky pitcher, Bert Blyleven was best known for his curveball when he played in MLB from 1970 to 1992. Blyleven managed to strikeout 3,701 batters during his time as a pitcher, earning himself a call-up to the Baseball Hall of Fame in 2011. He debuted in MLB for the Minnesota Twins, going on to play for the Pittsburgh Pirates, Cleveland Indians, and California Angels before retiring. During his career, he was a World Series champion twice as well as being selected for the All-Star game two times.
Fergie Jenkins
Fergie Jenkins could do it all. Not only was he an incredible baseball player, but Jenkins also played basketball for the Harlem Globetrotters. Canadian born, Jenkins became the first from across the border to be inducted into the Baseball Hall of Fame in 1991 after he threw a total of 3,192career strikeouts. In six consecutive seasons he won at least 20 games for the Chicago Cubs, a feat that led to them retiring his number, 31, when he called time on his career.
Charles "Old Hoss" Radbourn
He might have significantly fewer strikeouts than other pitchers throughout history, but that didn't make Charles "Old Hoss" Radbourn any worse of a player. In his career, spanning from 1880 to 1891, he won over 300 games and was twice the strikeout leader in the 1882 and 1884 seasons. Radbourn won the Triple Crown in 1884, leading the league in wins, earned run average, and strikeouts that season. In baseball terms, his career was short, only 11 seasons, but he still earned a spot in the Hall of Fame in 1939.
Gaylord Perry
For over 20 years Gaylord Perry stood on the mound hurling baseballs at batters. In that time he recorded a total of 3,534 strikeouts and recorded 314 wins while playing for teams such as the New York Yankees, the Seattle Mariners, and the Texas Rangers. Perry was known for his spitball antics, essentially messing with the ball, but despite being frowned upon, he wasn't ejected from a game until his 21st season for this act.
Juan Marichal
Marichal is one of the most distinctive pitchers ever to play baseball thanks to his customary high leg kick. It wasn't just a gimmick though, and his technique proved to be a successful one, earning 2,303 strikeouts from 1960 to 1975. During the '60s he won more baseball games than any other pitcher but only appeared in one World Series. He was selected in the All-Star game a total of 10 times and in 1963 he pitched a no-hitter, preventing the opposition from getting their bat to his ball once.
Jim Palmer
Few players go their entire career playing for just one team, especially if they are as talented a pitcher as Jim Palmer was. Palmer pitched 2,212 strikeouts for the Baltimore Orioles from, 1965 to 1984, winning the World Series a total of three times in his career. He was inducted into the Baseball Hall of Fame in 1990, while the Baltimore Orioles held him in such high regard they retired his jersey number, 22, when he finished playing.
Bob Feller
Feller had a career total of 2,581 strikeouts, but that number might have been even greater had he not fought in the Second World War from 1941 to 1945. He was so talented he skipped playing in the minor leagues and went straight to MLB at the age of 17, lining up for the first time in the Cleveland Indians jersey in 1936. Feller won the World Series in 1948, the Triple Crown in 1940, and was selected for the All-Star game a total of eight times.
Bartolo Colón
Still going strong at the age of 45, Bartolo Colón so far has a career total of 2,535 strikeouts. He made his MLB debut back in 1997 for the Cleveland Indians and since then has gone on to appear in four All-Star games and won the Cy Young Award in 2005. Colón is currently one of two active baseball players who played in MLB in the '90s, the other being his teammate at the Texas Rangers, Adrián Beltré.
Mordecai "Three Fingers" Brown
Mordecai Brown made his debut in 1903 for the St. Louis Cardinals, playing until 1916 when he retired with the Chicago Cubs. When he was young Brown lost two fingers in a farming accident, but that didn't stop him from doing the thing he loved, playing baseball. Earning the nickname "Three Fingers," Brown developed a pitching technique which resulted in a fearsome curveball that proved incredibly difficult to judge. Brown won the World Series twice, winning in 1907 and 1908, before being inducted into the Hall of Fame in 1949.
Eddie Plank
Plank was one of the best left-handed pitchers of all time, becoming the first lefty to record 300 wins in MLB. He is third on the list of all-time victories by left-handed pitchers, with a total of 326 helped by his 2,246 strikeouts and 69 shutouts. He won the World Series three times, from 1910 to 1913 and was inducted into the Hall of Fame in 1946. Plank spent the majority of his career with the Philadelphia Athletics before retiring in 1917 after a season with the St. Louis Browns.
Max Scherzer
Still an active player, Max Scherzer is already in the top 50 for strikeouts pitched with 2,449. He has been selected for the All-Star game a total of six times since his career began in 2008 with the Arizona Diamondbacks. Since 2015 he has been pitching for the Washington Nationals, managing to record two immaculate innings during his career with them so far. In 2015 Scherzer also pitched two no-hitters and last year won the Cy Young award for the third time.