Who in your opinion are the best NBA centers of all time? There are a number of players that are obvious answers. Guys like Wilt Chamberlain, Bill Russell, or Kareem Abdul-Jabbar are no brainers for this type of list, but what happens when you go deeper? There have been over 50 years of dominant low post forces over the years that it can be really hard to pinpoint who the best of the best are. But that's where we come in. We're here to settle your mind, allow you to relax as you sail through this article of the league's best big boys on campus.
---
---
Let's be real – the NBA is changing. The position "traditional center" is no longer as important as it once was, and the need for nimble, versatile stretch-5 big men who can shoot from the outside are becoming the new practical step. What with modern bigs such as DeMarcus Cousins and Karl Anthony-Towns, who have the capabilities of draining threes like they're wing players, it's no surprise that teams aren't as fond of the idea of having slower, stoic-like big men on their team. Still, as much as things are changing, that doesn't change the fact that we've seen some serious talent grace this league, centers who used to dominate their opponents like it was nobody's business – and they've never truly left the court.
Hakeem Olajuwon
When younger NBA fans look back on the two years that Michael Jordan decided to take a "break" from basketball, what they see is that the Houston Rockets won two championships during that time. When you consider how talented the league was at the time, it just goes to show how good Hakeem Olajuwon was. "The Dream" was one of those big man who had a large arsenal of high quality post moves, and when you paired that up with his strength, he was an extremely dominant force. He was also one of the greatest defensive centers of all time. Hakeem was a league legend, and people will never forget his huge impact on the court.
Shaquille O'Neal
Shaq was more than just a basketball player. He was an entertainer, a vibrantly charismatic media personality that worked perfectly in the city of Los Angeles, where he was in perfect position to be cast in various Hollywood films. That being said, he was only given such free rein to do what he wanted off of the court, because of how dominant he was on it. His monumental breadth of mass was such a force to reckoned with that there are some who believe that Shaq is the best center to ever play the game – and some who believe that he was the flat out best. He was truly a juggernaut force that couldn't be stopped.
Moses Malone
The interesting thing about Moses Malone's career is that he played for a number of different teams, constantly moving from place to place. This isn't uncommon among regular players, but very unusual for a superstar of Malone's stature. People used to describe Moses as a "relentless" competitor, and there were a few years running where he was hands down the best player in the game. Oh yeah, and he was a three-time MVP, in addition to winning a title with the Sixers in '83.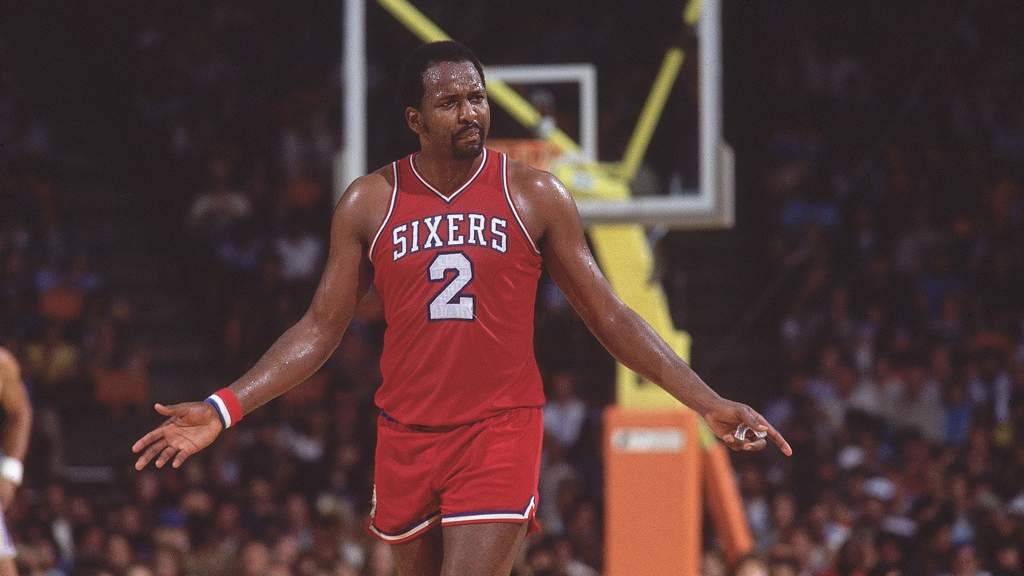 David Robinson
Nicknamed the "Admiral" because of the time he served in the Navy before attending college, David Robinson is truly one of the all time greats. A two-time champion and the MVP of the 1994-95 season, Robinson is remembered for many accomplishments, including his marvelous 71 point game. He pretty much had it all. A knock down jumper, a strong build that allowed him to do as he pleased in the paint, and a wide wingspan that made him a formidable force on defense too.
Patrick Ewing
It's interesting that a player like Patrick Ewing can sometimes seem underrated because he was unable to win a title. The fact of the matter is, the league was filled to the brim with a handful of superstar centers (some of who are on this list as well), and even though he made it to the Finals twice, he couldn't manage to get that ring. Still, his gruff defensive presence was arguably the key factor behind any success the Knicks had in the '90s.
George Mikan
There's a reason that the Lakers are one of the most storied franchises in the history of sports. It's because they came from such strong roots. Back when they were the Minneapolis Lakers, they were able to win a whopping five titles, and it was mainly thanks to this man, George Mikan. A basketball pioneer and an innovator of the way the league perceived big men, Mikan set a precedent that everyone understood was the mark for success.
Bill Walton
Years before Bill Walton was enlightening us with his enthusiastic sports commentating on television, he was impressing us all with his outstanding abilities on the basketball court. The only issue with Bill's career is that he was constantly plagued by injury. If he hadn't been so injury prone, he'd be talked about a lot more. Still, considering the huge impact he had when was actually on the floor, winning an MVP and a Finals MVP as well, he certainly deserves a spot on this list.
Tim Duncan
Our decision to put Tim Duncan on this list was a dilemma, not because of how good he is – it's because there are some out there who wouldn't consider him a "center." But Tim Duncan did indeed play the center position, and boy did he do it well. Nicknamed "Mr. Fundamental" for his sheer commitment to the foundations of the game, there are some who consider him to be a top ten player of all time. With five championships to his name, we certainly see their point.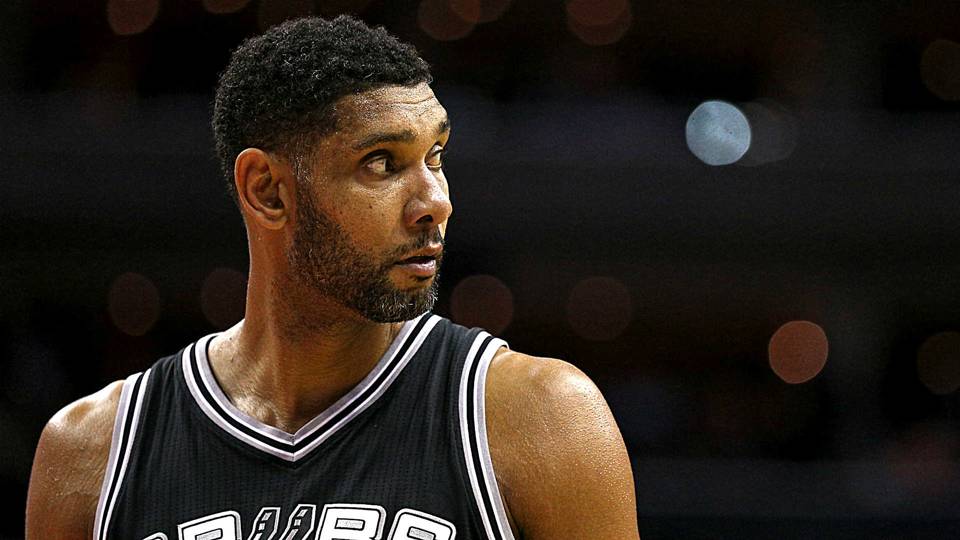 Robert Parish
The '80s Celtics were one of the greatest NBA teams of all time, and a lot of that was thanks to Robert Parish. Sure, you had Larry Bird and Kevin McHale, but Parish was a such an integral part of this beastly squad that it would be more than wrong to exclude him from this list. A four time NBA champion and a nine time All Star, this guy was everything Boston needed, no more and no less. He got the job done and helped them win games, similar to his predecessor, Bill Russell.
Dikembe Mutombo
If you were driving into the paint preparing to score, and didn't have your wits about you, there was a good chance you were about to get your shot swatted if Dikembe was around. And if Dikembe did block your shot, you knew that you were about to get his signature shaking "no no no" finger. One of the most dominant defensive forces in basketball history, Dikembe averaged 2.8 blocks a game for his career, and there was even a season where he averaged 4.5 blocks a game!
Walt Bellamy
For those of you who don't know Walt Bellamy, he was a big man who played primarily in the '60s. Although he never won himself a title, he was an absolute beast on the floor, averaging an insane 31.6 points and 19 rebounds in his rookie season with the Chicago Packers! Of course, it's not always so easy to win a title when you're playing in the league in an era with the likes of Bill Russell, Wilt Chamberlain, and Jerry West.
Alonzo Mourning
Here we have yet another '90s center who prided himself greatly on what he did on the defensive end of the floor. Averaging nearly 3 blocks a game throughout his entire career, he certainly was able to deliver in that regard. Throughout his stint in the league, he was a pretty consistent double double, which probably helped him become an All Star seven times. Towards the end of his career, he was able to win a title with Heat.
Ben Wallace
We want to pay attention carefully here, because not everyone understands this concept very well. Stats truly aren't everything. If that were the case, Ben Wallace may not have made this list. For his career, he averaged around a mere 5 points a game. Of course, he also was the winner of the Defensive Player of the Year award – four time! It wasn't just about his blocks and steals – it was his ability to cause absolute chaos for his opponents.
Dave Cowens
The '70s were a very mysterious time in the NBA, and perhaps it's because no one really knows who the decade "belongs" to. But there was one player who made a strong case for himself and his Boston Celtics – Dave Cowens. A tenacious competitor to the point of borderline insanity, he averaged 17 points and 13 rebounds for his career, won a title, and inspired us all to add just that extra ounce of passion into our lives.
Artis Gilmore
Here's one big man that we certainly can't leave out – Artis Gilmore. A wrecking ball of a talent, averaging 17 points and 10 rebounds on his career, Artis was a true force to be reckoned with on the Chicago Bulls in the '70s. He actually had a more impressive stint when he played in the ABA before the two leagues merged, advancing to the Finals twice and even winning it once. He certainly deserves a mention on this list of prime big men.
Wes Unseld
Here's something about Wes Unseld that not every NBA player can say – he won the Rookie of the Year award and the MVP award in the same season. It seemed that people understood right off the bat that this guy meant business. He didn't show too much emotion, but his passion and commitment to his actions on the floor where the stuff of legend. NBA.com wrote that Unseld did all of the "unspectacular things" that would ultimately lead to "glamorous victories."
Pau Gasol
Similar to Tim Duncan, Pau is another big man who may fall more accurately under the power forward category, but make no mistake – during his time with the Lakers, he was categorized as a center, and he was absolutely sensational. An intelligent player with a lucrative offensive arsenal, rebounding skills, and the ability to pass the ball well, Gasol was a huge part of the Los Angeles Lakers two championship victories in 2009 and 2010.
Wilt Chamberlain
Wilt "The Stilt" Chamberlain is the biggest stat monster in the history of the league. When you look back at the numbers that he was putting up during his stint, a double-take is pretty much always necessary. Not only does he hold the record for most points in a game, at 100, but he once had a season where he averaged 50 points, 27 rebounds, and 8 assists a game! Are you kidding? How he never managed to beat Bill Russell in the Finals is beyond us…
Bill Russell
What we learn from Bill Russell extends beyond the world of stats. He showed us that it doesn't matter how many points you score, as long as you can get that "W" when it counts. He proved this fact time and time again, with the 11 championships he won with the Boston Celtics. That said, his stats weren't shabby at all, averaging 15 points, 22 rebounds, and 4 assists on his career. He was the staple of a Boston franchise that was in the midst of making a name for itself.
Kareem Abdul-Jabbar
What hasn't Kareem Abdul-Jabbar accomplished? This dude has won more MVPs than any other player (six), scored more career points than any other player, and of course, managed to snag himself six championships as well. His iconic skyhook is perhaps one of the deadliest weapons in NBA history, and to this day people haven't been able to do it quite like him. His manner was businesslike and to the point, and people will forever love him for his dedication to his craft.