When a general manager of an NBA team sits down to project which player he wants to draft, how does he make his decision? It certainly isn't always the easiest choice to make, because sometimes players can truly surprise you beyond belief. In fact, in this list, we are going to talk about the players that shocked us, and made us feel foolish for ever doubting them. These are the players that were drafted late… these are the ones that were drafted so deep that most of us turned the television off by the time their names were called, because we figured all the "good players" were gone.
---
---
Because there is something that guys like Draymond Green, Manu Ginobili, and Paul Millsap all have in common. They may have been drafted in the second round, but they had a certain grit to them. They had a chip on their shoulder that irked them in a certain way. The truly exceptional players are bothered by getting drafted so late, because they know how much they have to give. And when it comes to these guys, they remind us why we watch the game in the first place. It's the passion, it's the soul, it's whatever you want to call that thing that separates a talented specimen from a champion.
Gilbert Arenas
Any time a player gets their own nickname, you know it's a sign that they did something right – especially when the nickname is "Agent Zero." In fact, when he was asked why he gave himself the number zero, he responded that it was because when he was playing college ball for Arizona, zero was the amount of minutes that people predicted he would play in the NBA. It would seem that folks continued to underestimate this man when he dropped to number 31 in the 2001 draft. He would later show them their mistake, becoming an All Star and one of the league's leading scorers for three straight seasons while on the Wizards.
Tony Parker
Talk about a player that is important for a dynasty. Tony Parker has been one of the focal points of the Spurs foundational success for nearly the last 20 years, helping Duncan and the rest of his team win four championships, not counting their NBA Finals appearances when they lost. This stellar point guard was drafted at number 28 in the 2001 draft, much later than he needed to be, when you consider that he eventually would be a six-time All Star and three time All NBA second team member as well. As a nice cherry on top, he won Finals MVP for one of the titles he won with the Spurs.
Ben Wallace
You know it's a sign that people aren't appreciating your talent when you don't even get drafted into the NBA when it's your turn. Ben Wallace showed these general managers just how wrong they were when he unleashed the gauntlet that was the NBA's version of "Big Ben." Not only did he help the Detroit Pistons defeat the stacked Lakers in the 2004 Finals, but he became a four-time All Star and a four-time winner of the Defensive Player of the Year award.
Paul Millsap
Ahh, Mr. Paul Millsap. When fantasy basketball started being all the rage relatively deep into the new millennium, people slowly but surely started to notice a player named Paul Millsap filling up the stat sheets. Who was this Paul Millsap guy, and where did he come from? The reason no one saw him coming was because he was drafted 47th by the Utah Jazz, but he would later make the All Star team four times, and it was then that people knew he'd arrived.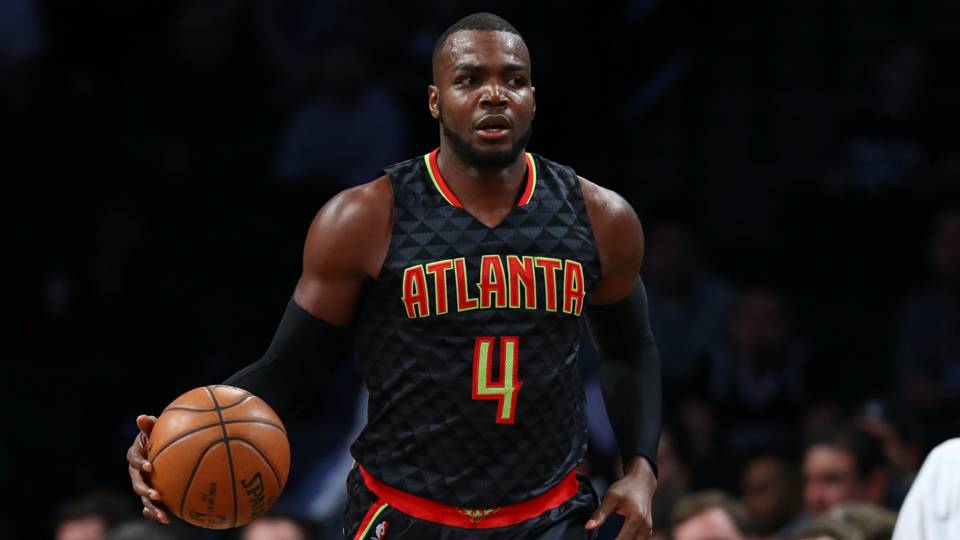 Alex English
It's time now to take a bit of a trip back in time, to the ancient 1970s, when a player by the name of Alex English was drafted. For the young kids out there who have heard legendary stories about this eight-time All Star from the Denver Nuggets, they may be surprised to learn that he was drafted with the 23rd overall pick in 1976 by the Milwaukee Bucks. It may not be the second round… but it's not a lottery pick either, so English was definitely underestimated at time.
Kyle Korver
Kyle Korver may possibly be one of the best role players of all time. People don't realize how important these type of players are to a squad, and especially with the three ball being as present in NBA gameplay as it is today, the need for a guy like Korver on your team is not something to take for granted. This man made the All Star team and led the league in three point percentage four times, which makes it crazy that he was drafted with the 51st pick.
George Gervin
The "Iceman" himself was also extremely underrated when he was drafted, and somehow he got passed up a whopping 39 times before finally getting drafted with the 40th overall pick in the 1974 NBA draft. We're talking about a guy who made the All Star team nine times, and the All NBA first team five times. He was such an influence on the way the game is played today, so it's absolutely astounding to comprehend that he slid so far.
Rashard Lewis
Here's a player who may not be the most outrageous example on this list, we'll give you that, but he is still worth mentioning as a player who was certainly undervalued on draft night. After all, he did get good enough to make the All Star team twice, and he even managed to snag himself an NBA title. At the 32nd pick, we have no doubt in our minds that teams certainly regretted not taking Rashard Lewis and his iconic knock down three point shot.
Michael Redd
Another player who kind of just came out of nowhere when people least expected it was Michael Redd of the Milwaukee Bucks. After getting drafted 43rd, people may have thought that this guy would be some kind of average role player, but he would very soon show them how wrong they all were. His first few seasons were relatively quiet, but after that he just exploded. This left handed sharpshooter would eventually average over 20 points a game for six straight seasons, and make the All Star team as well.
Dennis Rodman
Talk about cementing yourself a place into NBA legend, right? Dennis Rodman is one of those players that people simply remember, and it wasn't just because of his crazy hair. It was because he was a rebound monster who would passionately dive for any ball that was in the vicinity. "The Worm" was also a defensive specialist, winning the Defensive Player of the Year award twice. And finally, he helped Michael Jordan and the Bulls win five NBA titles – not bad for a 28th pick.
Kyle Kuzma
Okay, so we decided to take a few liberties with this one. But before you come at us with pitchforks, let us open with saying that we know Kyle Kuzma has only played one season, and has yet to truly prove himself in this league. But we felt compelled to reward him for his stellar rookie season, and shocking us all by being the runner up Rookie scoring champion, and making the All Rookie first team – after getting drafted by the Lakers with the late 27th pick.
Jimmy Butler
And now we have Mr. Jimmy Butler. This man made a name for himself on the Bulls, and it was there that people realized they may have underestimated him on draft night. Having gotten drafted with the mere 30th pick, people definitely didn't expect him to be the perennial force he is today. Altogether, Butler has made four All Star teams, three All Defensive second teams, and he is now a major cornerstone on the Minnesota Timberwolves.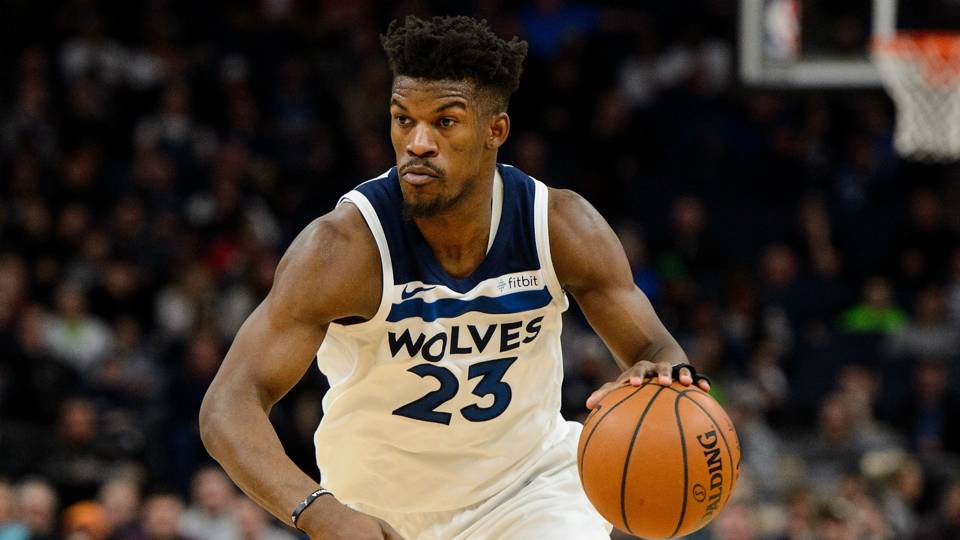 DeAndre Jordan
With the help of Chris Paul, this is a man who literally helped invent the "Lob City" culture at Clippers game, and he's a stat monster. He's made the All Star team once, the All NBA first team once, the All Defensive first team twice, and he's also led the league in rebounds twice. This is one guy who any team would kill to have on their squad, so when you consider the fact that he was drafted at 35, it was certainly an oversight at the time.
Marc Gasol
Not only was Marc Gasol undervalued when he got drafted by the Lakers with the 48th pick, but he was further looked over when he was a "throw in" in a trade with the Memphis Grizzlies that helped the Lakers land Marc's own brother, Pau. Memphis may have lost Pau in the deal, but the brother they received in return gave them quite the production, such as three All Star appearances, an All NBA first team appearance, and Defensive Player of the Year award as well.
Isaiah Thomas
Good old Isaiah Thomas… Say what you want about the guy, but this dude can play. All you would need to do is take a look at the 2016-2017 season, when he averaged 28 points a game for the Boston Celtics. The fact that he was able to do that for a season shows that he was tremendously undervalued when he was drafted with the 60th pick! Now that's pretty steep, ain't it? Oh yeah, and he was also a two-time All Star.
Bill Laimbeer
We're going to go back in time once more to discuss a classic player by the name of Bill Laimbeer. This guy was a four-time All Star, the league leader in rebounds for a season, and a two time NBA champion as well with the Detroit Pistons. Now take a guess with what pick he was drafted… the answer is that he was drafted with the ridiculous 65th pick in the 1979 draft! Talk about a massive oversight!
Latrell Sprewell
Here's another one of those players who may not be one of the craziest examples on this list, but certainly worthy of us mentioning. If you were a basketball fan in the 90s, you knew about Latrell Sprewell, because this guy could straight up ball. A four-time member of the All Star team and a one time member of the All NBA first team, Sprewell was truly undervalued on draft night when he was picked all the way at #24.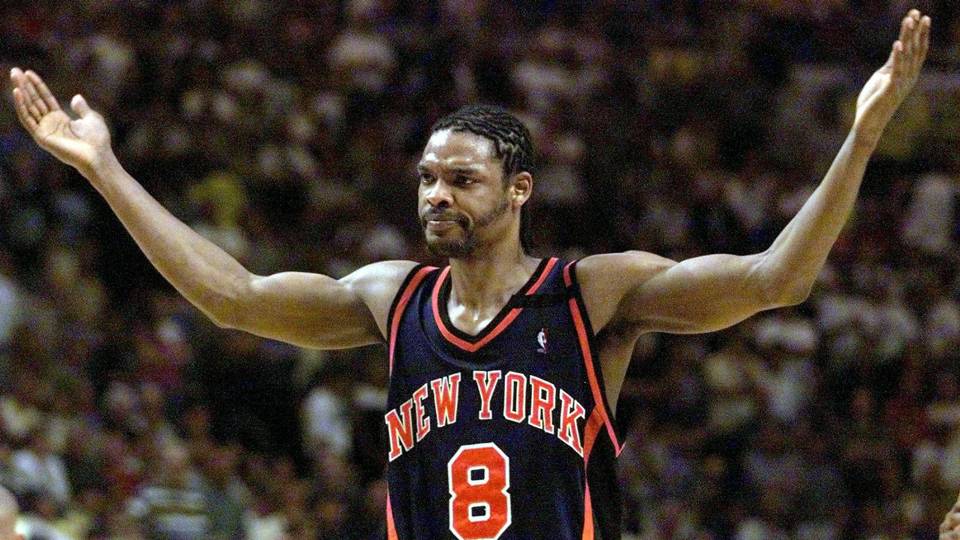 Carlos Boozer
When LeBron James was first coming up in the league, he had a right hand man, and his name was Carlos Boozer. No one really expected much from him at first, and that's probably because he was drafted relatively late – at 35. However, he would later show that his value was certainly higher than they originally thought, making the All Star team twice and even snagging himself a spot on the All NBA third team once.
Draymond Green
Perhaps one of the most notable names on this list is none other than Draymond Green. A major piece of perhaps one of the greatest teams ever assembled, the modern day Golden State Warriors, Green is the type of player that people are afraid to play against. A powerhouse enforcer, Green won the Defensive Player of the Year award once, was a three-time All Star, and a winner of three NBA titles. Oh yeah, and he was drafted with the 35th pick.
Manu Ginobili
The cream of the crop when it comes to massive oversights on draft night, Manu Ginobili is the type of player that every team fantasizes about falling into their laps. But the problem with that is that none of those teams are the San Antonio Spurs. There is a reason the Spurs have won so many titles: they simply know how to pick them, and they certainly did an excellent job stealing Manu, a two-time All Star and four-time champion – with the outrageously deep #57th pick.