---
Many athletes aim to do well in life, so their kids don't have to struggle for anything, but sometimes children follow in their parent's footsteps. These basketball players are all second generational and proved that their father's talents definitely ran through their veins. They are the best second-generation NBA players ever.
Kobe Bryant
There's not much introduction needed when it comes to Kobe Bryant, and he is one of the most successful players in NBA history. His father, Joe Bryant, on the other hand, wasn't quite so successful on the court. Joe played for Philadelphia during the '70s and even played in the NBA finals, but was unable to get a championship ring.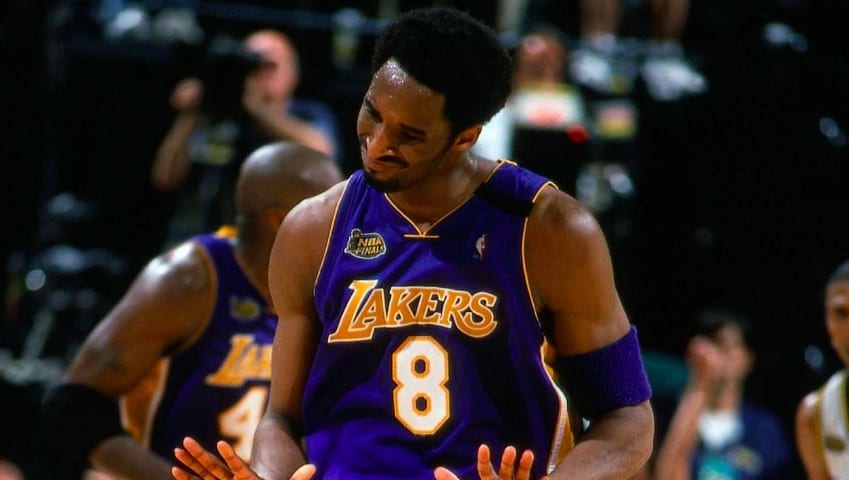 His time in the NBA inspired his son Kobe, who made it his personal mission to make sure he won at least one championship. In the end, Bryant retired with five championship rings and he finished in third place on the all-time points scored list.
Klay Thompson
Steph Curry isn't the only second-generation player on the Warriors roster, and he's joined by Klay Thompson. Klay is arguably just as crucial to the Warriors recent success as Steph, and Thompson looks to have learned his skills from his father Mychal.
Together Mychal and Klay are the fourth father-son duo to win the NBA championship. Mychal won two rings, one with the Lakers and another with the Spurs, while all three of Thompson's have been won with the Warriors.
Devin Booker
Devin Booker was drafted to the Phoenix Suns in 2015 as their first round pick, and there was plenty of Suns fans hoping he could lead them to glory. So far he hasn't been able to but not through any fault of his own. The Suns have been struggling for many years, but Booker has been the one shining light for them.
Devin is averaging over 20 points per game for the Suns, which is more than his father was able to do. His father, Melvin Booker, only had two seasons in the NBA and was unable to make more than 32 appearances. He didn't set the world alight but will hope now to live vicariously through his son.
Steph Curry
Many believe Steph Curry has been the reason why the style of basketball has changed over the years. He is arguably the greatest shooter in the history of the NBA, and he can score a basket from pretty much anywhere on the court. Steph wasn't the first Curry to play in the NBA though and his father Dell was a pretty impressive player in his time.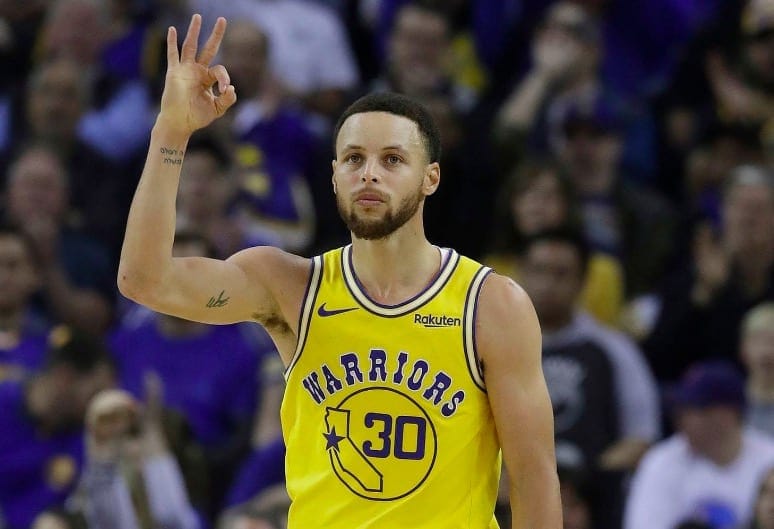 Dell spent most of his NBA career playing for Charlotte, though he did have spells with Toronto and Milwaukee. Curry Sr. was no stranger to the postseason, but unlike Steph, he never won an NBA championship.
Steph Curry has grown into one of the biggest names in basketball thanks largely to his importance to the Golden State Warriors. With three NBA championship rings already, Curry has become one of the most important players in basketball.
Kevin Love
If you want to be remembered in the NBA, the best way to do that is to get yourself into a championship-winning team. Kevin Love did that in 2016 when he was part of the Cavaliers team, led by LeBron James, to take home the trophy. Basketball runs in the Love family as Kevin's father Stan was a player in the NBA for the Lakers, Spurs, and Baltimore Bullets.
Talent runs even deeper in the family as Stan is the brother of Beach Boys vocalist Mike Love. On the court, center Kevin has outshone his dad and will hope he can lead the Cavaliers back to success after they rebuild.
Brent Barry
In 2005 Brent Barry managed to become one half of the second ever father-son duo to ever win the NBA championship after his father Rick won one years before. It's hard to say which Barry had the best career, so we reckon they should just call it even when they discuss their careers around the dinner table.
Brent is one of three Barry brothers who has played in the NBA alongside Jon and Drew. Back in 1975 Rick Barry took home a championship ring with the Golden State Warriors and was voted the Finals MVP in that series. His son Brent wasn't a finals MVP, but he does have two championship rings to his father's one.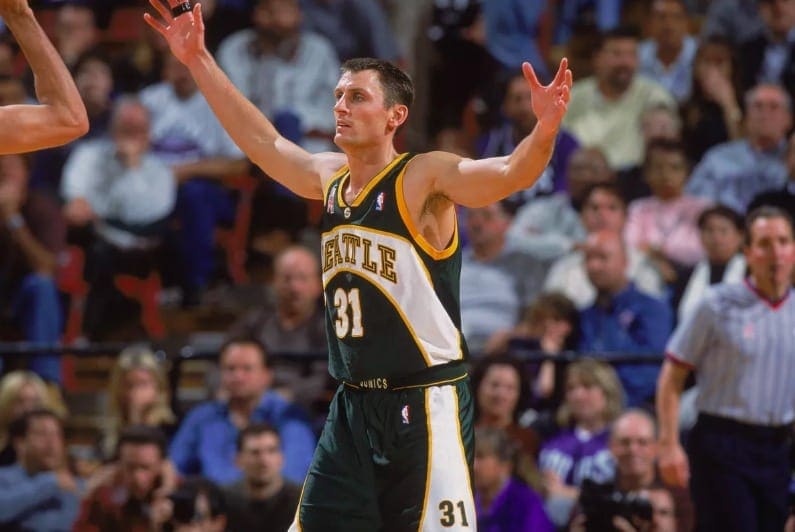 Al Horford
Dominican Republic center Al Horford has been one of the best players in the NBA yet to win a championship ring, but now he's at Boston he might get one. The player has been selected in the All-Star game five times so far, and with a few more years left in him, he might increase that number.
His father is Tito Horford who also played in the NBA, but with much less success. Tito never started a game but played in three different NBA seasons from 1988 to 1994. He must have inspired his son Al to go on and play professionally and no doubt his help was key in making his son the player he is today.
These second-generation stars went out on the court and mostly were able to outshine their fathers before them. Playing ball is in their genes, and they've taken everything they learned from their dads into their playing careers.