---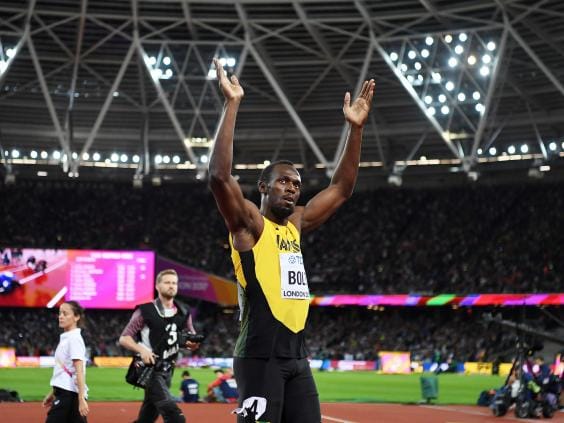 Usain Bolt ran his final individual race on Saturday, the 100m in the World Championships. But the fastest man in the world wasn't the fastest man on track. In fact, he wasn't even the second fastest man on the track. Bolt came in third right behind Justin Gatlin and Christian Coleman.
Bolt's post-race interview wasn't one he was used to giving, and not one we're used to hearing.
But that doesn't matter, the soon-to-be 31-year old (who still has one race left as part of a relay team next weekend) has entertained us for a decade, and when we look back at the 8-time Olympic gold medalist's career, we're more likely to remember the following moments rather than this bronze.
Getting over the mental hurdle
In August 2011, Usain Bolt missed the chance to defend his title. He was eliminated from the 100m heats at the World Championships because of a false start. But that is not the focus of this moment in his career, his following races are. After his elimination, Bolt was able to put it all behind him and clear his head, an amazing feat in and of itself.
Bolt came roaring back in the 200m, finishing the race in 19.4 seconds, 0.3 seconds ahead of the next guy, Walter Dix. His 19.4 seconds was good for sixth-fastest of all time. He would go on to set a world record as part of the 4×100 that year as well.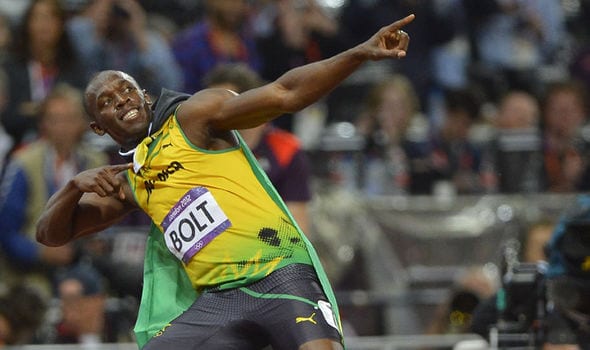 His first Olympic gold
The 100m final in Beijing was a personal best not only for Usain Bolt, who won his first of eight Olympics golds. Three other runners secured their best times, but that didn't matter. Bolt posted a 9.69 in the race, and it was arguably the race that made him a worldwide sensation and a household name. According to some experts Bolt could have finished with an even better time of 9.55, but he had slowed down towards the end of the race.
But what could have been doesn't matter, this race, and the gold medal, put Bolt on the map.
The 200m gold in Beijing
It seemed as if Usain Bolt was miles ahead of his competition in the 200m finals in Beijing. The Jamaican won by more than a half a second and finished the race in 19.30 seconds, a new world record (breaking, Michael Johnson's so called 'unbreakable' record from 1996). Have you ever even heard of such a thing??
He became the first person since Carl Lewis to win the double – 100m gold and 200m gold – and the first ever to set a new world record in each event. After the win he lay flat on his back covering his face in disbelief, but don't worry, the winning antics we know and love would later come, and they lasted so long they had to delay the start of the following race.
Setting the world record for 100m
After Bolt burst out on the scene in 2008, we knew he was something special. The following year, while at the World Athletics Championships in Berlin, he showed us just how special he really is. Remember that first gold in Beijing? The 9.69 world record? The fastest man in the world blew away the competition and went on to beat his own record by posting a 9.58, with Tyson Gay and Asafa Powell finishing second and third respectively.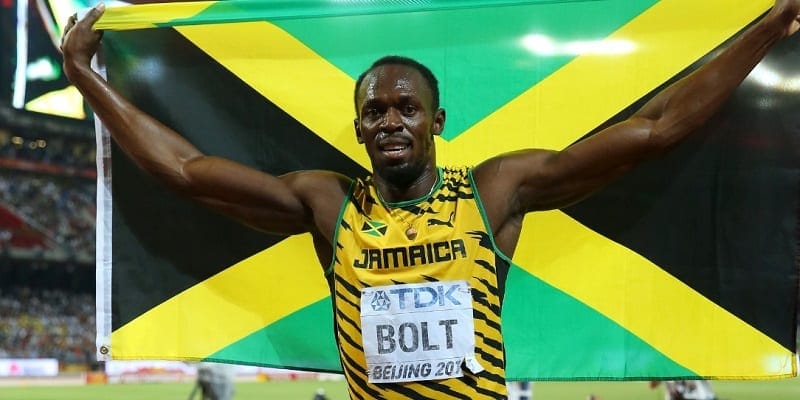 Back-to-back-to-back Olympics golds
Usain Bolt made history in less than 10 seconds, but at this point, he was already used to breaking Olympic records and setting new standards. In Rio 2016, Bolt became the first sprinter to win three consecutive gold medals in the 100m race. He couldn't beat his own 100m record, the 9.58, but he didn't need to. Bolt posted a time of 9.81. Gatlin, who just beat Bolt in the final 100m race of his career, came in second with a time of 9.89.
In 2016, Bolt also won his third 200m Olympic gold, though he didn't break his own record like he wanted.

As fans, it may seem too soon to bid farewell to Bolt, whose career and records are untouchable. But perhaps this last race shows us that even superman has his off days, and it may be time to say goodbye to Bolt, at least on the tracks but hopefully not on the sidelines.
And hey, who knows, maybe he will surprise us with a comeback for the ages (but let's be honest, he most likely will not).