How well do you know your college football history? Would you say that you can tell us who the winningest colleges of all time are? If you can, we'll consider you to be a true expert. But here's a list that we're unsure if you could crack. Can you tell us which colleges produced the most future Super Bowl winners? You could probably list us a bunch of players that have won Super Bowls, but chance are you'd have a hard time knowing which college football team contributed the most to that cause. There's a reason we find this important, and it's not the reason you might think.
---
---
There are many different kinds of mentors. There are kinds that generate short term results, and kinds that bring out long term results. There are college coaching staffs whose influence can be heard in a flashy way right off the bat, and coaching staffs who are a lot more subtle in their approach. Why is it that some colleges produce more "Super Bowl caliber" players? Maybe it's because they care less about the collegiate success of a player, and more about cultivating lessons that will help them succeed on a more professional level.
College programs that value the big picture over instant gratification. And maybe, just maybe, these are the colleges we should be commending over all others.

20. Stanford
The Stanford football team is cold hard proof that the Bay Area isn't only known for their innovative tech culture and the new age Golden State Warriors. They've been churning out some pretty top notch players for years now, one of them being a well known quarterback by the name of John Elway. Richard Sherman and Jim Plunkett were also players that went to Stanford when they were younger, and as we know, all three of them won Super Bowls.
19. Oregon
With 27 overall Super Bowl winners to its name, the Oregon Ducks bring the Northwestern region of America a lot of pride when it comes to college football. The Oregon alum who's won the most Super Bowls is actually a player who's still active, LeGarrette Blount of the Detroit Lions (of course, he didn't win those titles with the Lions). Blount, along with players such as Gary Zimmerman and Mel Renfro have always brought the Ducks a lot of school pride.
18. Florida
The Gators may have some juicy oranges and sunny beaches, but don't take them for a bunch of pushovers. They work just as hard as anyone else, and the proof is in the players that have brought home some solid Super Bowl victories. The most notable of all of these is former Dallas Cowboy Emmitt Smith, who won a total of three Super Bowls with them. Florida as a college and a state have always been very proud of him.
17. Nebraska
With a whopping 28 Super Bowl wins to its name, good old Big Red have also cemented themselves plain and simple in the college football history books. If you're unaware of the players who've went there, some names that may refresh your memory are Roger Craig, Charles Mann, and Neil Smith. Both Craig and Mann managed to win themselves three Super Bowl rings, while Smith was able to snag two – and they were all momentous occasions.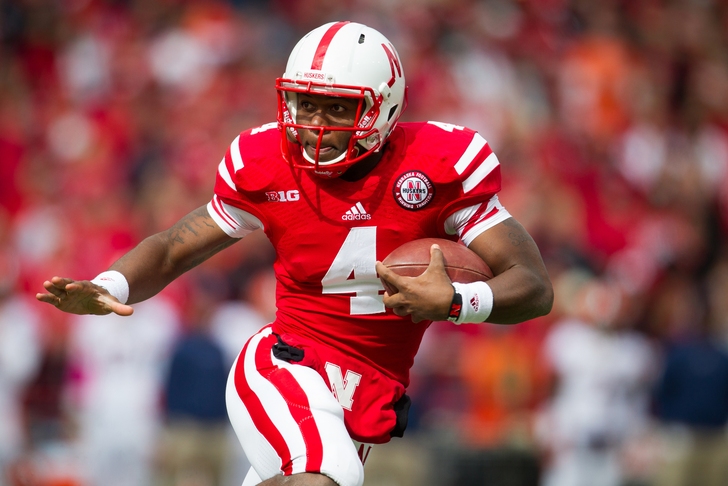 16. Washington
It's interesting, because even though Washington has produced more Super Bowl winners than Florida, Oregon, and others, none of their alumni have ever won more than two Super Bowls. All that says to us is that they are very consistent. They clearly have always had a great football program, and a large catalog of players who have turned out pretty well professionally. Their rich history goes all the way back to Super Bowls IX and X, when Ray Mansfield won two rings.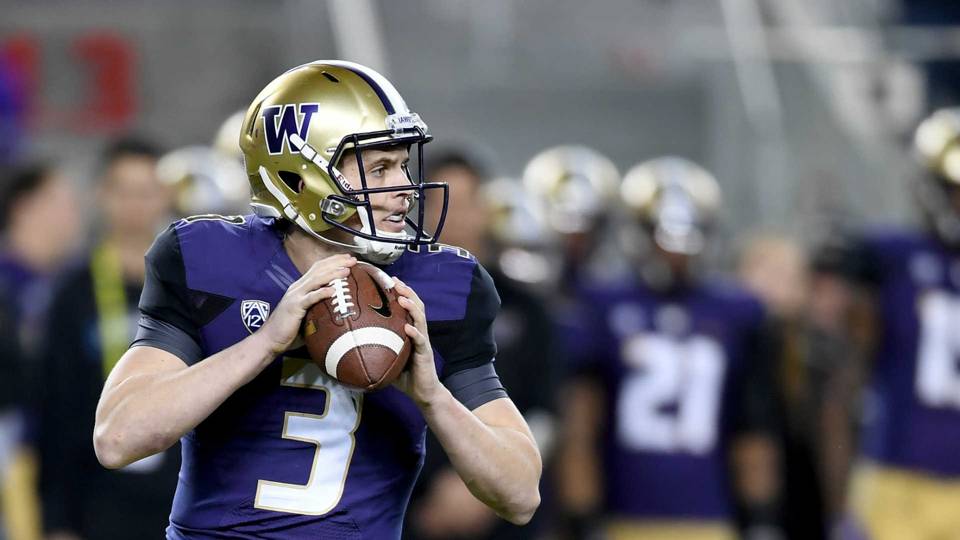 15. North Carolina
People love talking about how North Carolina's basketball program produced the likes of Michael "Air" Jordan, but their presence in the field of football is not to be discounted in the slightest. Consider a player like Lawrence Taylor, a three-time Defensive Player of the Year, an MVP, and a winner of two Super Bowls during his time with the New York Giants. How can you say with a straight face that the Tar Heels don't produce football studs?
14. Michigan State
Michigan State has brought us up to 30 Super Bowl winners, but Spartan alumni will be the first to tell you that a player from Michigan State won the first ever Super Bowl trophy handed out. That's right, Herb Adderley of the old time Green Bay Packers not only won the first ever Super Bowl, but the second and the sixth as well. The fact that he went to Michigan State shows how strong of an influence they've had in the culture of the NFL.
13. LSU
Another member of that Green Bay Packers team that won the first ever Super Bowl was none other than Jim Taylor, who brought his old school pride when he helped bring him the title. Another Super Bowl winner who went to LSU was running back Kevin Faulk, who helped the New England Patriots win three Super Bowls in four years alongside Tom Brady. Another fun fact about LSU football is that most of their Super Bowl winners were coached by either Nick Saban or Les Miles.
12. Alabama
You want to talk about a college football program that has a deep seeded history with the NFL? Alabama will pass that test with flying colors. Not only have they given us three quarterbacks to win Super Bowls – they brought us winners of the first three (Bart Starr and Joe Namath). Purdue is the only other school who can say the same – and they haven't given us nearly as many players who have won Super Bowls.
11. Georgia
You all know that famous Ray Charles song, "Georgia On My Mind," right? Something tells us that you'll soon be belting out your own rendition of it's soulful melody after you hear some of the players that they've graced the NFL with. One of them is Richard Seymour, who helped the Patriots win three titles at the start of the new millennium. Another is good old Terrell Davis, who is known for helping the Denver Broncos win two Super Bowls over two decades ago.
10. Colorado
The presence of Colorado on this list may come as a bit of a surprise to you, because they've only won one national championship as a college. However, while their success as a college may not be profound, their success as incubators for future NFL stars is paramount to many others. They, too, brought us a player who was a winner in Super Bowls I and II (Brad Dowler), and another who partook in the victories of Super Bowls VII and VIII (Dick Anderson).
9. Ohio State
Here's a fun fact about Ohio State – they were actually represented by five of their talented alumni in Super Bowl 50 – and two of them won rings that year with the Denver Broncos. Another player who attended Ohio State was none other than Mike Vrabel of the Miami Dolphins, who helped them win back to back Super Bowls back in the 70s. You got to appreciate Ohio State for continuing to bring us quality stars.
8. UCLA
The UCLA Bruins have brought us 36 Super Bowl winners, but they have also brought us a grand total of 108 Super Bowl participants. That category should have a list of its own, because UCLA would be even higher on that one. The legendary Troy Aikman of the Dallas Cowboys won three Super Bowls back in the 90s, and while he helped cement a legacy for Dallas, he also brought a boatload of pride to every student who ever called him or herself a Bruin.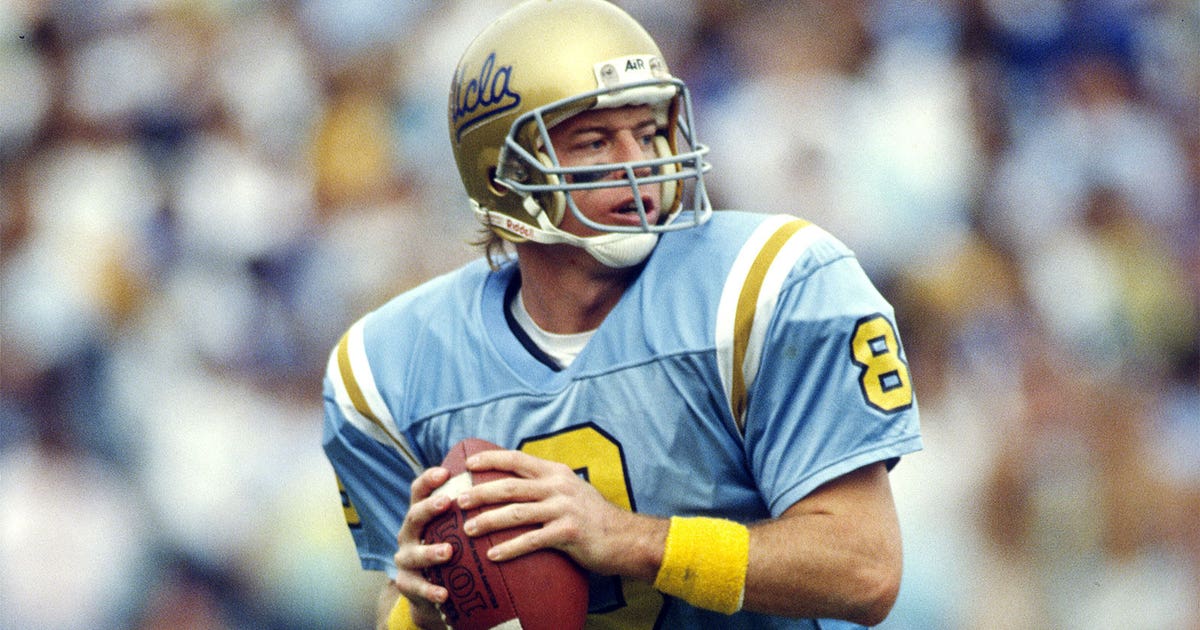 7. Florida State
What makes a college football program thrive like no other school can? Perhaps one of the biggest answers to that question is having a solid coach. When it came to Florida State, they had one of the best of all time in Bobby Bowden. How do we know that? We looked at the numbers. Throughout his period coaching the Seminoles, he coached a total of 29 players who eventually became Super Bowl winners – talk about a coach with profound influence.
6. Michigan
There's really only one thing we can say when we think about the impact that Michigan football had on us – Tom Brady. Okay, Brady wasn't the only Super Bowl winner to ever attend Michigan (Ty Law, Desmond Howard), but he has certainly won the most, and most people would say he's the best by far. We are talking about a five-time Super Bowl champion, and a player who many believe to be the greatest quarterback of all time.
5. Penn State
The organizations of Penn State and the Pittsburgh Steelers clearly had a good relationship with each other, because the Steelers benefited significantly from their state's local college. This is apparent when you consider that Penn State alums Franco Harris and Jack Ham both played for the Steelers in the same period, and together helped them win a total of four Super Bowls. With such a strong football culture right in their backyard, we see why the Steelers have such a dedicated fan base.
4. Tennessee
The Tennessee Volunteers are a team that not only brought us an impressive 42 Super Bowl winners, but they are also extremely successful in their own right. Their most recent future Super Bowl winner is rookie Derek Barnett, who helped the Philadelphia Eagles beat the New England Patriots in the Super Bowl this past February. But Tennessee has also brought us the likes of Peyton Manning, who was so consistent that he was able to win two Super Bowls nine years apart from one another.
3. Miami
South Beach must have a certain calming effect on the players that attend Miami University, because so many footballers that come out of there seem to go on to have outstanding NFL careers. A good example is Michael Irvin, who helped teammate Troy Aikman and the Cowboys win three Super Bowls in the 90s. The menacing Ray Lewis is another Miami alum who had a long, illustrious NFL career, bringing pride to his old school in the process.
2. Notre Dame
Notre Dame has always had a great legacy, and one player who certain didn't hurt it was quarterback Joe Montana. Fantastic in college, he transferred his talents brilliantly to the NFL when he led the San Francisco 49ers to a whopping four Super Bowl victories – and he's not the only one. Rocky Bleier also attended Notre Dame, and to this day everyone remembers how he too won four Super Bowls throughout his stint with the Pittsburgh Steelers.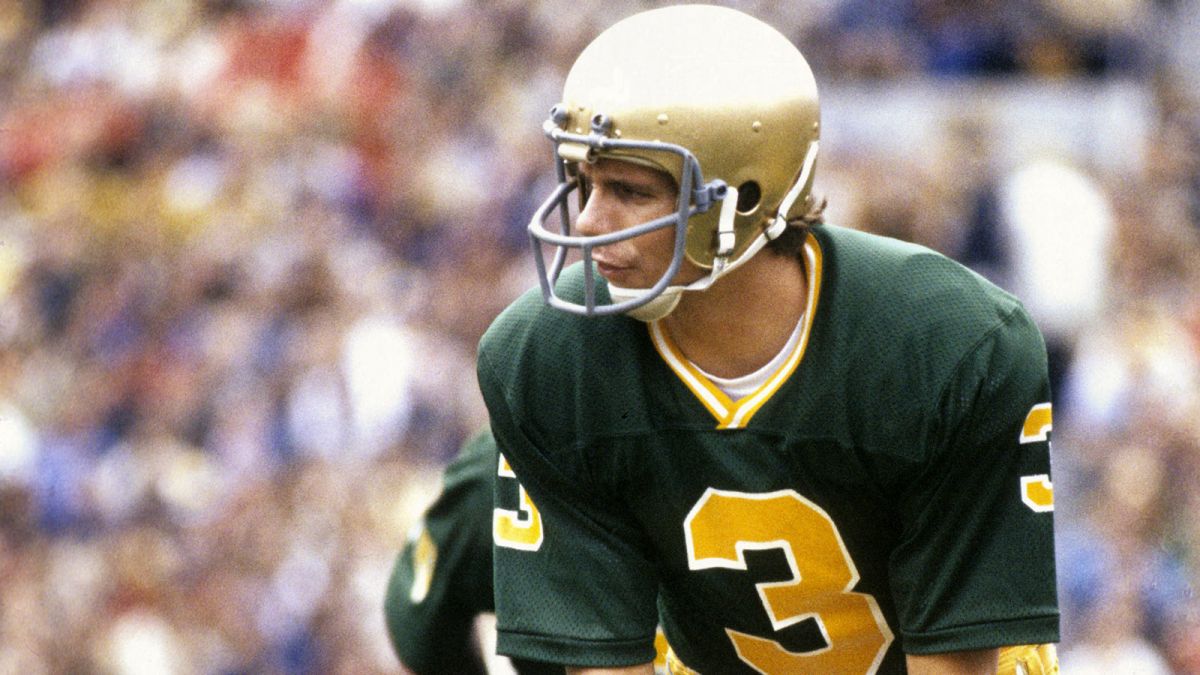 1. USC
Number one on this list is USC, a college that has always been regarded as having one of the strongest football programs we've ever seen. With a total of 47 of its alums that have won a Super Bowl title, you can't ignore the tremendous influence that USC has had on the NFL. From Lynn Swann's four titles with the Steelers, to Ronnie Lott's four with the 49ers, we've all learned by now to keep our eyes peeled whenever a Trojan gets drafted.