---
This was going to be the year. It had been a long time coming. But with the Bob Stoops Era in the rear-view mirror and no Baker Mayfield, it looked like the Oklahoma Sooners were finally vulnerable. Someone else could finally win the Big 12.
The Sooners have been Big 12 champions for the last three seasons and have won it 11 times since the turn of the millennium. You could say they have owned the conference. While Stoops left before last season, his influence was felt on the team.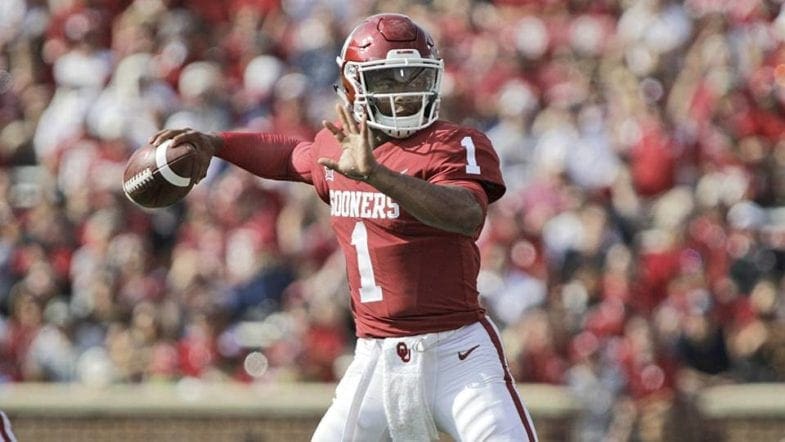 But a year removed from Stoops and with a new starting quarterback, a window could be opening for an up and coming team to walk through. That is, unless second-year head coach Lincoln Riley and his new starting quarterback, Kyler Murray, end up being as good as advertised.
Riley is viewed as an offensive guru, but some fans wondered heading into the season whether it was because of him or more a product of Baker Mayfield. As for Murray, things didn't work out for him at Texas A&M, so he transferred to Oklahoma. He came in with a ton of hype after a stellar high school career. But his play at Texas A&M was not as impressive. He struggled with accuracy and seemed to have a hard time getting along with the coaching staff.
Would those same struggles follow him to Oklahoma? If things didn't go well, would he have issues with the coaching staff again?
As it turns out five games into the season, it appears as if Riley is an offensive genius and Murray is as good as advertised.
After beating Baylor 66 – 33, the Sooners offense is ranked 12th in the country in total yards, 35th in rushing despite losing their starting running back early on, and 16th in passing. Murray is fifth in the country in total yards, second in Passing efficiency, and second in points responsible for.
The defense isn't great, but it is a defense built to win in the Big 12. It is good enough to slow a team down or keep them from scoring as much as the Sooners offense. But it is not a defense that is going to win games on its own.
So, the Sooners appear to be as good as ever. But is there a challenger this season?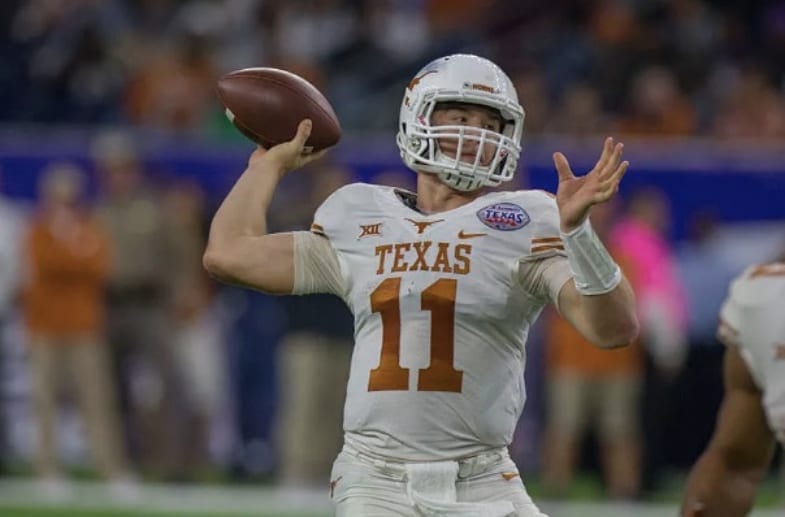 The Longhorns have proven that there is. After getting beat by Maryland in their season opener, they have won four straight including two over ranked teams, heading into this weekend's matchup with Oklahoma. While it's true that USC is not as good as their rank would have dictated, and the same could be said for TCU.
But when the Sooners and Longhorns faced each other in an epic clash that saw a great comeback attempt by the Sooners, we just got the answer to this question. After an incredible game, the Longhorns were ultimately able to come out on top, by a final score of 48-45. This game could come back to be the deciding factor in the Big 12.
Is there anyone else who could also challenge the Sooners?
Texas Tech once again has a high-powered offense that will make things interesting. Oklahoma State is in good shape but lost to Texas Tech. But West Virginia could be a serious threat.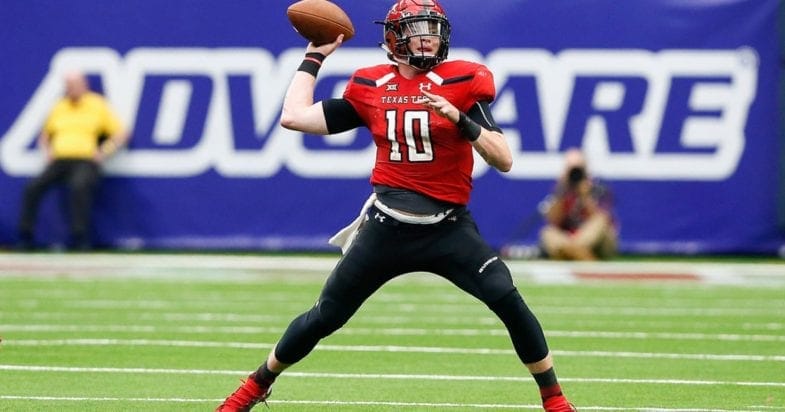 Like the Sooners, they have a high-powered offense. The Mountaineers, like the Sooners, rank at or near the top of just about every offensive statistical category in the conference. But defensively, the edge definitely belongs to West Virginia.
So, is the Big 12 the Sooners conference to lose? Not necessarily. They should be able to handle everyone, but West Virginia is going to be tough.