---
Over the years, sport has seen women match men stride for stride, and the popularity of women's sport is at an all-time high. While many sports across the world all have female versions of their top competitions, it seems the NFL is lagging behind. So, isn't it about time we had a women's NFL to follow and support?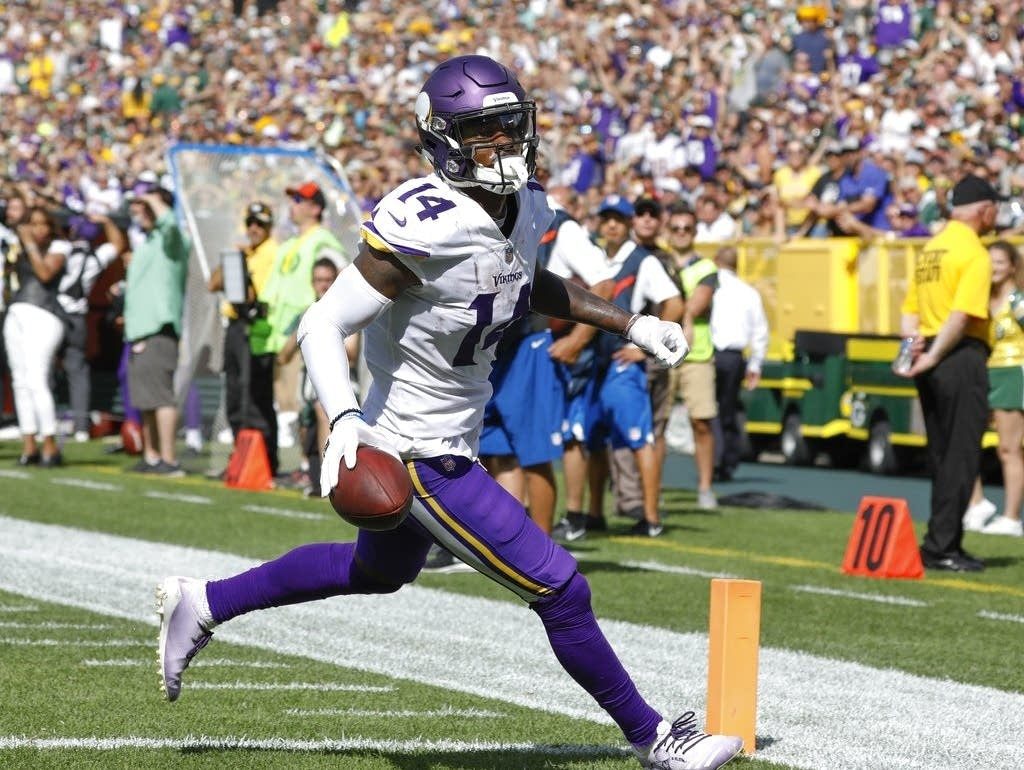 Women's gridiron football
There are several female football competitions already in America. The three main 11-on-11 full contact leagues are the United States Women's Football League, Women's Football Alliance, and Independent Women's Football League.
These leagues are the most established but the longest-running of them, the Independent Women's Football League, which has been going since 2001, doesn't even have a functioning website. Football is one of, if not, the most supported sport in America, yet the Independent Women's Football League (IWFL) has a minimal online presence.
Thankfully the Women's Football Alliance (WFA) and United States Women's Football League (USWFL) are a bit more with the times and celebrate their teams online. Women don't play professionally as things stand and it is hard to see a time when they will unless things can change in the future. There are many existing examples of why women's sport is hugely popular, and women's football should try to take inspiration from them.
Follow the tennis model
In tennis, the female athletes receive the same amount of prize money as the male competitors in an attempt to help bridge the gender pay gap. It is a step in the right direction for women's sports as they have proven over the years to have just as much talent as men. People are just as gripped by watching the ladies Wimbledon or US Open finals as they are the men's and the courts are sold out for both events.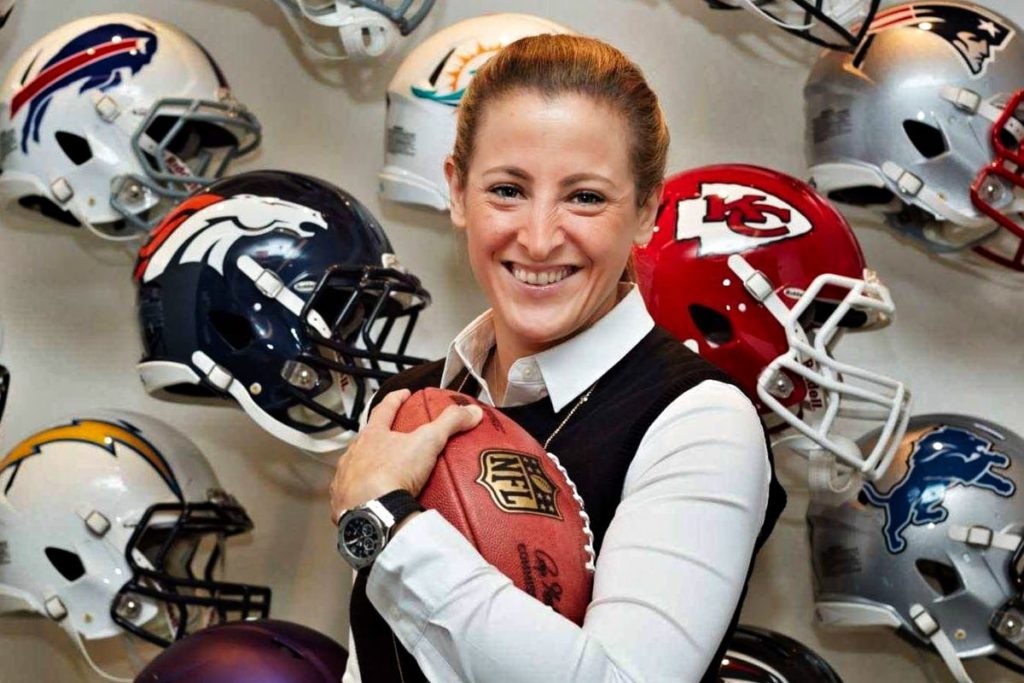 This just goes to show that given the right platform ladies sport is just as entertaining, compelling, and exhilarating as anything else. Perhaps now it's time for football in the USA to get on board with giving the women's game the coverage it deserves.
People are willing to watch
Sports like mixed martial arts (MMA) and professional wrestling are not afraid to have their female athletes headline shows. The success of giving women equal billing is proof that the world is ready to embrace female sports even more than before. Ronda Rousey, for instance, was the biggest star in MMA, which is classically a male-dominated sport.
When she was competing, and the champion, she headlined multiple events, all in front of sold-out arenas. People are ready and willing to watch female athletes and accept them at the same elite level of their male counterparts.
Soccer is a shining light
Soccer is very much a male-dominated sport, but in recent years the women's game is beginning to rival it for spectatorship. A recent women's match between Atletico Madrid and Barcelona completely sold out Madrid's 67,829 capacity Wanda Metropolitano. Part of the reason why women's soccer is doing so well is that the male professional teams are creating their own ladies sides.
This is something the NFL franchises could move to do as well, to bring in their own female teams to represent them on the gridiron. It would help the game become popular quicker because it is tapping into already established support bases.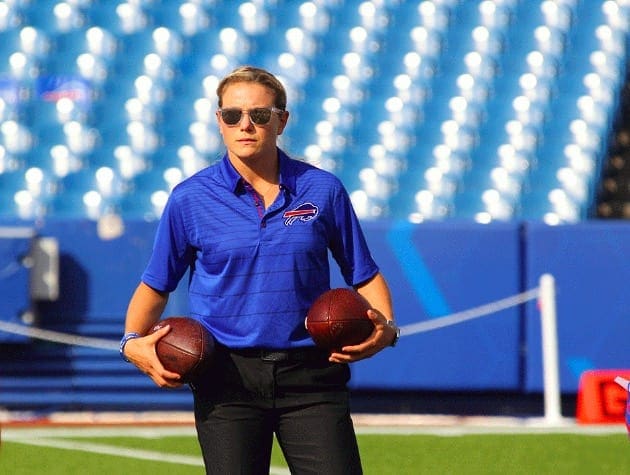 The NFL season is short, and after 16 games it's over for most teams, but with a ladies team to follow too, that's twice as many games for supporters. Most of the top European soccer teams already have female versions of their teams, all competing in domestic leagues and continental competitions.
Say goodbye to stereotypes
It says something when arguably the most followed women's football organization is the Legends Football League, formerly known as the Lingerie Football League. All three leagues are being outshone by the Legends Football League as the popularity of the 7-on-7 sport grows. The rise of this sport, where women play football in not much clothing, is undermining the legitimacy of the three full-contact leagues trying to have women's gridiron taken seriously.
Changing the school system
Currently, very few colleges offer women's football programs and the best shot women have at playing professionally is getting into the men's game. Schools are set up for guys to go all the way through high school and college to play professional football. That same opportunity is not given to many women, and the closest they get is to play powderpuff games at high school.
Powderpuff has come under criticism for negatively reinforcing gender stereotypes and demeaning women's athletic ability. Throughout history, women have proven in sports that given the same opportunities as men they thrive, so it's about time that happened in American football.
Build it slowly
There have been failed attempts at establishing women's football leagues in the past, but the way they were implemented might have been why they didn't take off. If women's football can be built from the college system up, it has a really good chance of becoming a popular alternative to the NFL.
Tapping into the existing market could be huge, but a genuine women's NFL would need money to set up, and time to establish. Other sports, though, have shown the way forward for women's football and their stars have proven to be just as popular as their male counterparts.