---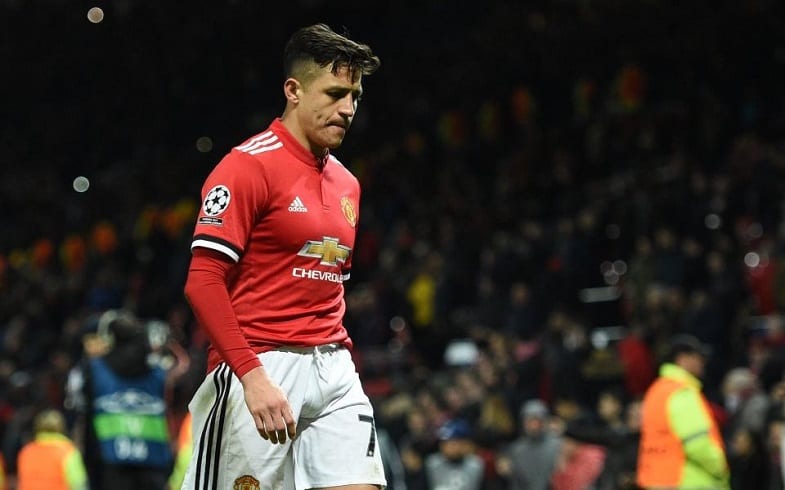 Two big clubs played this week in the Champions League. Barcelona and Manchester United both came home for the second leg following a draw away in the first leg, but that is as far as similarities go. While Barcelona played like a big club on the way to the quarterfinal, Manchester United played like a small club and Seville punished them with an early exit, as part of a disappointing season.
United's defensive tactics were already displayed in the first leg in Seville. The statistics are amazing. Shots to goal were 25:6 for the Spanish team while shots on target were 8:1. If it wasn't for a fantastic performance by David De Gea on goal, United would have suffered a heavy loss.
These numbers are unacceptable for Manchester United, regardless of who they play and where they play. You could somewhat understand it if they were playing at the Allianz Arena, Camp Nou or the Santiago Bernabeu. But there is no explanation for this tactic when they face Seville, the team with the worst defense out of all those who qualified to the Round of 16.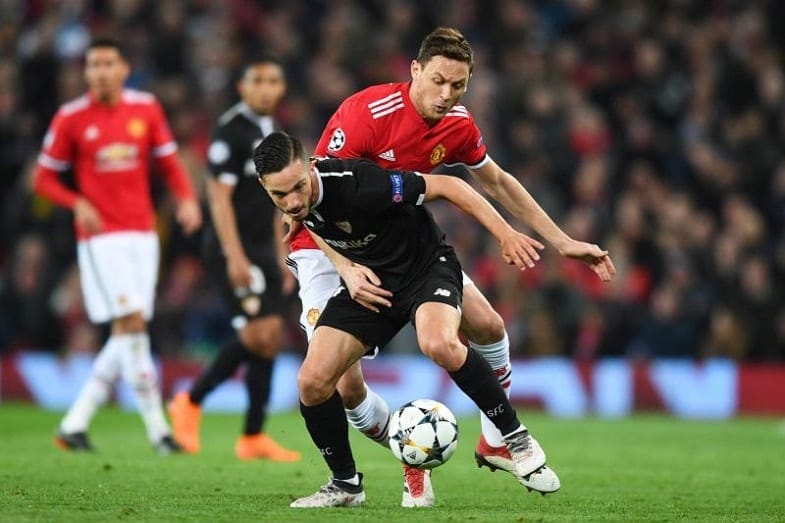 Seville conceded five goals in no less than five matches this season, and not only against top teams. Eibar, Betis and Spartak Moscow are among those who scored five goals against the team from Andalusia, all of them did it with a winning mentality, as opposed to the mentality Man U displayed.
If the fans were hoping it would look different at home, they were quickly disappointed. Even in Old Trafford, Seville had more shots to goal than Manchester United. Manager Jose Mourinho may have thought the goalless away draw was a good result, but perhaps he forgot how risky it is. When Wisam Ben Yedder scored for Seville with 15 minutes left to play, United needed two goals to qualify. Playing the way they were played, scoring two goas was practically impossible. Shortly after, Ben Yedder added another goal and it was game over.
United's performance on the pitch was miserable, but what Mourinho did in the press conference following the match was far worse. By saying that it is not that bad of a loss because he knocked Manchester out of the competition twice before; he basically said that this is a club used to losing and therefore this loss isn't a big deal.
Yes, Manchester United has been knocked out of the Champions League before, but they always played the Manchester United game. And if they were knocked out, they were knocked out with pride. There was no pride whatsoever in this defeat. You have to wonder what Alex Ferguson, the man who led the Red Devils to the title ten years ago and took them to two more finals in the three following seasons, felt when he listened to Mourinho.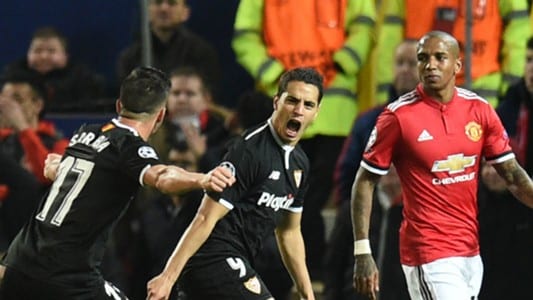 Now, fast forward 24 hours to the Camp Nou. As opposed to Manchester United, Barcelona knew they would qualify to the next round with a goalless draw thanks to that away goal they scored at Stamford Bridge in the first leg. Yet no one believed Barca would be playing for just a draw. That's simply not Barcelona's style. The team from Catalonia thought only of offense from the very start of their second leg against Chelsea. It took less than 180 seconds for their strategy to pay off, as Leo Messi scored the first goal en route to a 3:0 win that took them to the quarterfinal.
Barcelona are on course for a treble, comfortably leading the Spanish league and with their place booked in the final of the Copa del Rey. Manchester United however are out of the Champions League and are a non-factor in the Premier League race where their next door neighbors will secure the title within a few weeks. At best, United could win the FA Cup. That is the difference between a big club and one that was big, but at least for now is not big anymore.