---
The Tennessee Titans had a strange season in 2017. They were incredibly inconsistent, an often failed to take advantage of positive situations. But Marcus Mariota has something you can't teach. He is a winner.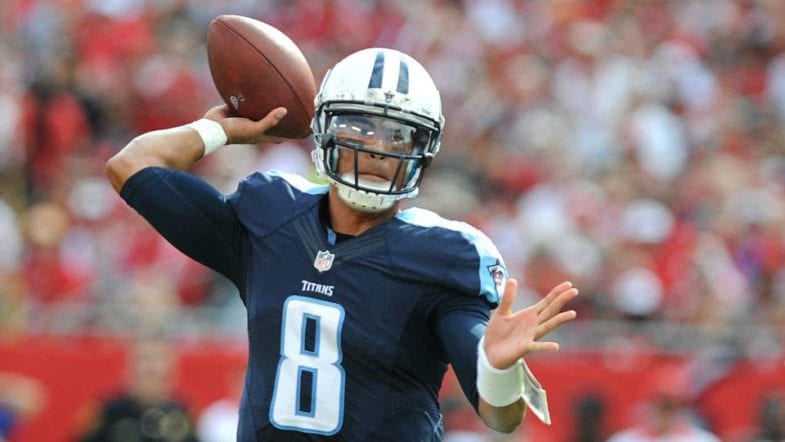 Mariota struggled last season, recording by far his worst statistical season of his career. While he was still able to throw for a solid if unspectacular 3,232 yards, he only threw 13 touchdown passes on the year. It's never a good sign when you throw more interceptions (15) than touchdowns, while also recording a career low 7.9 yards per attempt. Meanwhile, Mariota who has long been considered a dual threat quarterback, who can make things happen with his legs, was limited to just 21 yards per game. The crazy thing about it was that he barely even tried to run the ball, with just 60 total attempts the entire season.
Part of the reason for Mariota's struggles was Mike Mularkey failing to recognize his quarterback's strengths. Mariota's greatest gift this offseason, may have been the fact that Mularkey is no longer with the team, and he can now move forward with Mike Vrabel as his new head coach, as well as newly appointed offensive coordinator Matt LaFleur. LaFleur has already committed to highlighting what Mariota does best, which should translate into a much more productive season for the fourth year quarterback.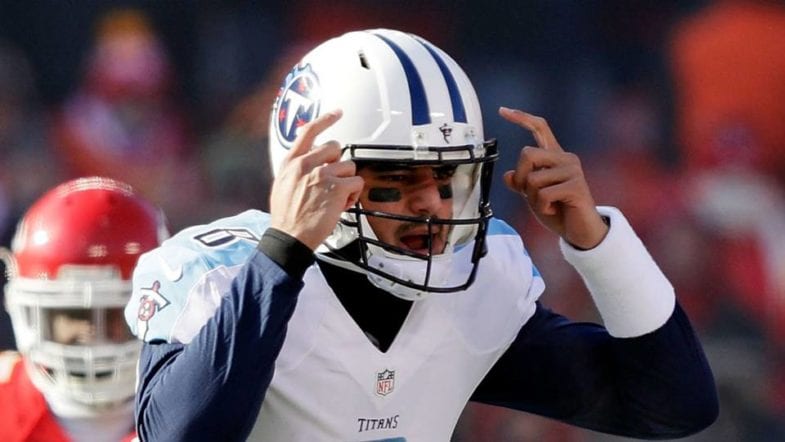 Mariota was also coming off several leg injuries last year. He battled knee and hamstring woes, which obviously hindered his mobility and ability to make his notoriously explosive plays come to fruition. With a full offseason under his belt to get back to full health, and to learn the new offensive system and scheme, the Titans should be in a much better position in 2018.
Despite last season's struggles, it's important to consider that Mariota was able to squeeze out some great comeback wins in 2017. He led the NFL with five game winning drives over the course of the season. Those included four come from behind victories, which easily could have resulted in losses, if not for the young quarterback's tenacity and winning mentality.
And when the team needed him the most, down 21-3 at halftime at Arrowhead Stadium, Mariota didn't even blink, as he led the Titans on three touchdown drives to ultimately win the game 22-21. Tennessee won that game in dramatic fashion, following a fourth quarter drive that spanned 11 plays and 80 yards. It was the type of performance that proved what this guy is made of. The guy simply has ice in his veins, and he just finds a way to win, even when he isn't playing his best, or even fully healthy.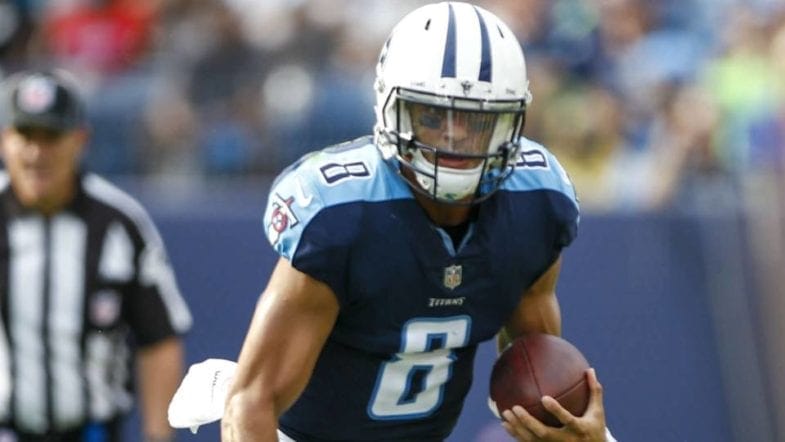 The 2018 season is crucial to Mariota's future in Tennessee. The leash has never been shorter, as the expectations from the former number two overall pick are as high as possible. The good news is with a much better fit in terms of an offensive scheme, coupled with another year for Corey Davis to develop into the number one wideout that everyone expected him to be, Mariota should be able to prove his doubters wrong in a big way. And if his team plays up to its strengths, and fields an above average offensive unit, Mariota should be able to be in a position to win more games than he loses in the very near future.