When we look at college basketball recruiting, we tend to pair up schools and prospects. We hear that the top high school stars are interested in various schools – usually either "blue blood" programs, schools they have family connections to, or schools they've grown up near – and we leave it at that. When a commitment is made, it's to the school. Kentucky gets Anthony Davis; Duke gets Jahlil Okafor; Kansas gets Josh Jackson. These are the headlines we see.
In the last few years, however, it has become increasingly clear that coaches' relationships with recruits are every bit as important as the prestige or convenience of a given program. Those who pay close attention to recruiting sagas are aware of this. Take a close look at 247 Sports, a site that tracks offers and commitments, and you'll occasionally see a name other than that of a famous head coach under "recruited by." For instance, despite the recognition of the names "Duke University" and "Mike Krzyzewski," it's Blue Devil assistant coach Jeff Capel who's gotten much of the credit for Duke's recruiting surge over the past six years or so. Those who keep a close eye on the process might also be aware that family connections can come into play, such as when Ben Simmons committed to LSU seemingly because his godfather David Patrick was an assistant there.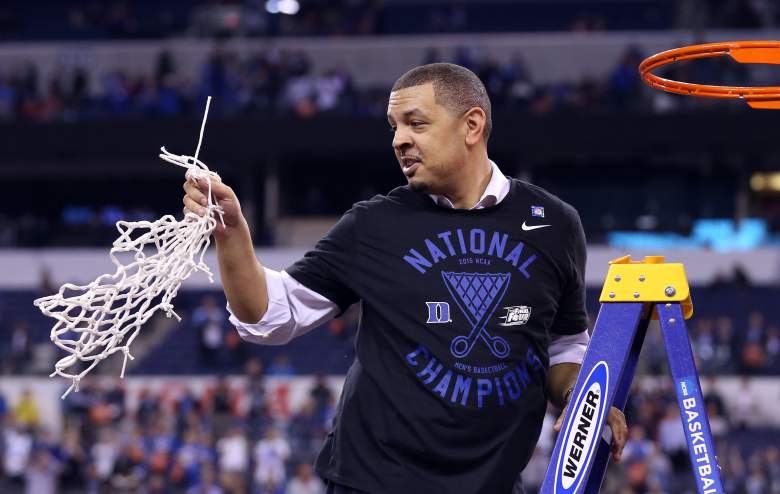 These kinds of connections and relationships were thrown into unusually sharp relief as the 2016-17 college basketball season came to an end. Specifically, three influential head coaches were fired, setting off a chain of events concerning one-time commits getting out of their national letters of intent (NLIs) and reopening their recruitment. It was a confusing whirlwind of news, but it has emphasized the fact that in some cases the coach matters more than the program.
The drama began when longtime Washington University head coach Lorenzo Romar was fired. Romar had already secured a top recruiting class for 2017-18 (following his collection of top freshman Markelle Fultz this past season), and talk immediately began that some of the members of this class might want out of their NLIs. In short time, Michael Porter Jr. (#1 overall prospect), Blake Harris (#29 point guard), and Jontay Porter (#26 overall for 2018, and Michael's younger brother) had all decommitted from Washington.
In a vacuum, this would mean two straightforward things: Washington needs a new coach, and three recruits are back on the board. The drama came in when this development was coupled with others on the college basketball landscape.
Namely, California head coach Cuonzo Martin, a famously strong recruiter, was also fired. This led to the de-commitment of Jemarl Baker (#65 overall). But more importantly, it led to a natural landing spot for the Porter brothers. Almost immediately after his firing, Martin took the head coaching position at Missouri. This is the top basketball school in the Porters' home state, and on top of that, Martin quickly hired Michael Porter Sr. (who had been on Romar's staff at Washington) as an assistant. By pulling Porter Sr. to Missouri with him, Martin was quickly able to bring Porter Jr. into the fold, with younger brother Jontay possibly to follow. All of this has also led to an impending visit from Kevin Knox (#7 overall), a major prospect who previously hadn't had Missouri on his radar.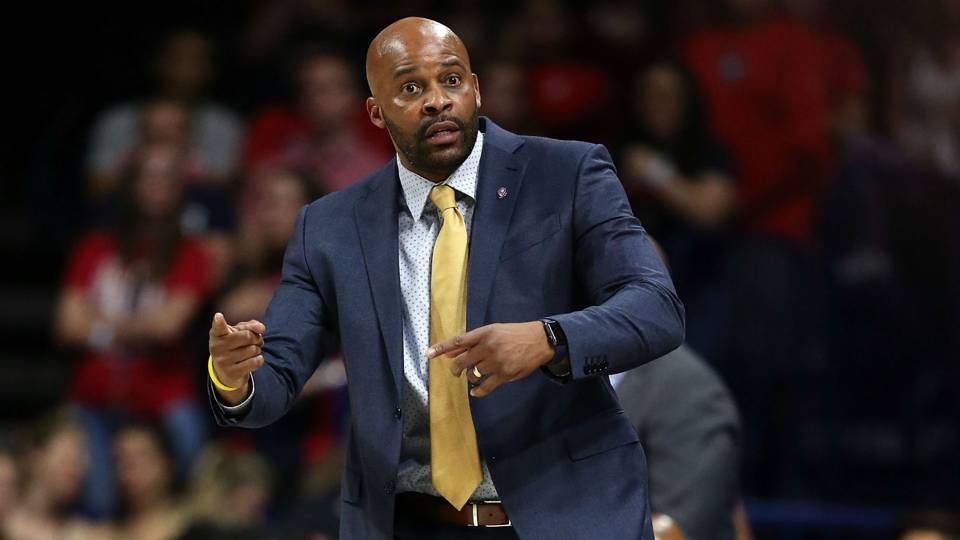 Finally, we also saw John Thompson III fired at Georgetown, leading to the immediate de-commitment of point guard Tremont Waters (#33 overall). Waters is expected to be taking another look at schools like Indiana (who also have a new leader in former Dayton coach Archie Miller), Duke, and Kansas. But Syracuse is also interested, and that brings in a final wrinkle that could tie all of this together: Syracuse assistant head coach Mike Hopkins recently left to take Romar's place at Washington. There's currently no indication he's actively recruiting Waters, but as Jim Boeheim's lead recruiter over the years, it stands to reason he probably has a relationship with the young guard.
That about sums up a wild couple of weeks in recruiting. The term "coaching carousel" is often thrown around as a way to describe hiring and firing moves in the offseason. But rarely has the term involved recruiting so clearly and directly. And rarely has it seemed that the relationship between a coach and a player is so important.