---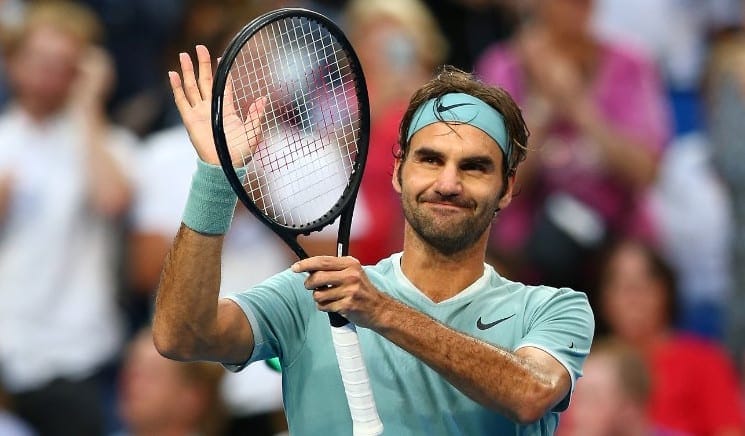 When Roger Federer won the Gerry Weber Open in Halle, he was almost strangely reflective. Federer is used to earning titles in the grass court tune-ups for Wimbledon, and accordingly this was the ninth time he'd come out on top in this particular tournament. It was also his fourth title of 2017 – a year in which, almost unbelievably, he's become the unquestioned best player in tennis once more.
But as he accepted the trophy, Federer sounded as much like a 35-year-old athlete in a sport for young men as he did like a reigning champion. He mentioned that it was important to enjoy the title because he wasn't sure he'd "win this again." He also complimented his opponent, ultra-talented 20-year-old Alexander Zverev, by saying "the future belongs to him." It's almost strange to see an athlete lording over a sport while remaining so conscious of the fact that it probably won't belong to him for much longer.
Rest assured, Roger Federer isn't going anywhere anytime soon. He's at the height of his magnificent power, and he's already committed to tournaments in 2018. He's always insisted that he simply loves to play and enjoys the traveling lifestyle, and he seems likely to stay on tour until that joy starts to dissipate (unlikely) or his body stops cooperating (inevitable – we think). But while the Swiss Maestro will likely remain on tour and perhaps even among the top players in the game for a few years to come, he speaks like a man at the mountaintop looking fondly at the view before a leisurely trek down.
That mountaintop is Wimbledon.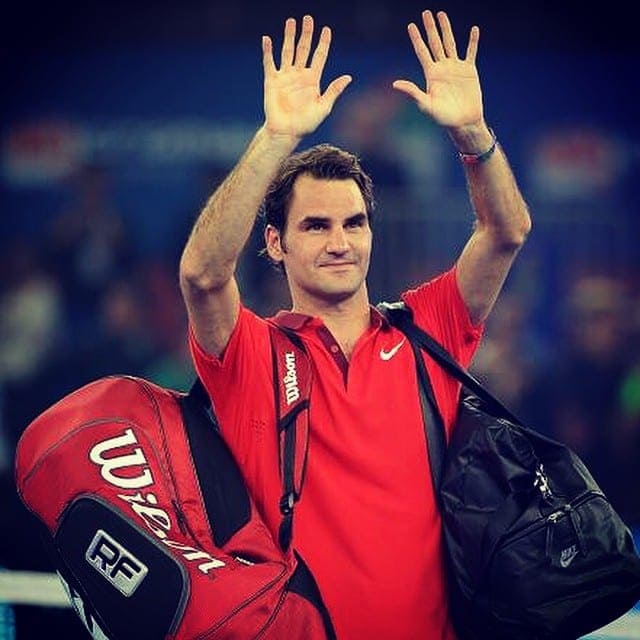 Roger Federer has won everywhere, and given his buoyant love for different countries, venues, and crowds, he might insist he has no "home" court on the professional tour. He's as much a citizen of the world as anyone in sports. But those of us who have watched his career know better. Federer's ATP home is the All England Club, where he's danced across the grass courts of Wimbledon for seven of his 18 Grand Slam singles titles. It's where he's played some of his best tennis, where he won his first slam, and where, it's easy to imagine, he'd like to win his last.
That bookend scenario was in place for Federer before this season. His Wimbledon titles in 2003 and 2012 were the first and 17th, respectively, of his career. But Federer wanted more, and after an up-and-down few years that saw him experience his first major struggles with injury, he got it. He returned to the courts in January after a six-month absence and glided through the Australian Open field to shock the tennis world and claim Grand Slam no. 18. It was an incredible comeback, and a truly jubilant moment for tennis fans around the world.
The trouble is, Federer kept right on winning. This year's Aussie Open wasn't the last hurrah of a determined pro leaving it all on the court. It was simply a return to form. Federer won the BNP Paribas Open in California in March, and the Miami Open in early April – both prestigious titles. He then calmly took the clay court season off before returning to take the aforementioned Gerry Weber Open title. Rafael Nadal, another resurgent superstar, reigned for a month or two on the clay and secured his own remarkable comeback with his 10th French Open title in June. But Federer has been the best player of the year, and it's set him up as the favorite to win his best event one more time.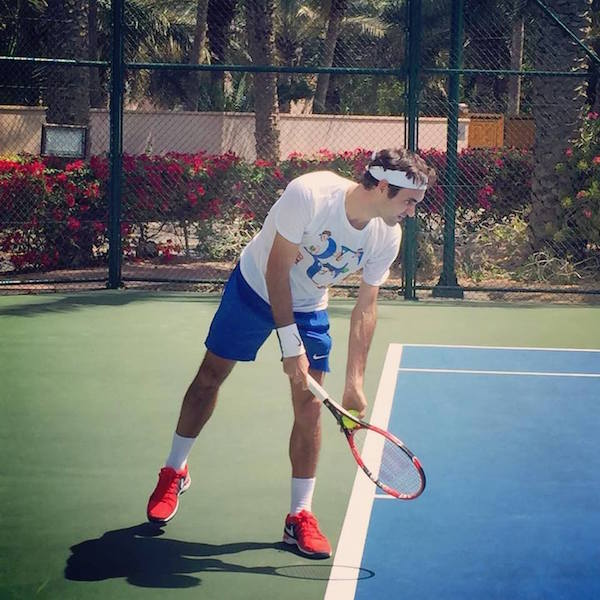 None of this is to suggest that Federer will in any way be done if he triumphs at Wimbledon. A win would put him at 19 Slams, and it's hard to imagine him not wanting a nice, round 20. He also might begin to set his sights on the world no. 1 ranking again – something that's always been important to him. And on top of those possible goals, there's that pure joy for the game and lifestyle that doesn't seem to be ebbing away. Wimbledon is not the end.
But it might be the peak. He's far from a sure thing with a tough draw in a competitive field. And we should probably all remember that he's still 35 years old and Father Time is still undefeated, even if Federer has him in a fifth set tiebreak. But it would be hard to bet against Federer right now, and one more Wimbledon title might just fulfill his wildest dreams.
Then again, who's to say he wouldn't just come back and win it again at 36?