---
The NHL has featured the best ice hockey players to ever grace the ice, but which ones stand out from the rest? These are the top 5 NHL players of all time.
Wayne Gretzky
When Wayne Gretzky was on the ice fans knew something was going to happen. Gretzky seemed to know how each play was going to unfold, and if he wasn't scoring himself, then he was teeing the puck up for teammates.
From 1981 to 1994 Gretzky topped the scoring charts in the NFL ten times, never posting fewer than 130 points in those celebrated seasons. Ff an NHL player posts a season-long score of 100 today they have had an amazing year. Gretzky leads the NHL all-time standings in both goals, 894, and points, 2,857.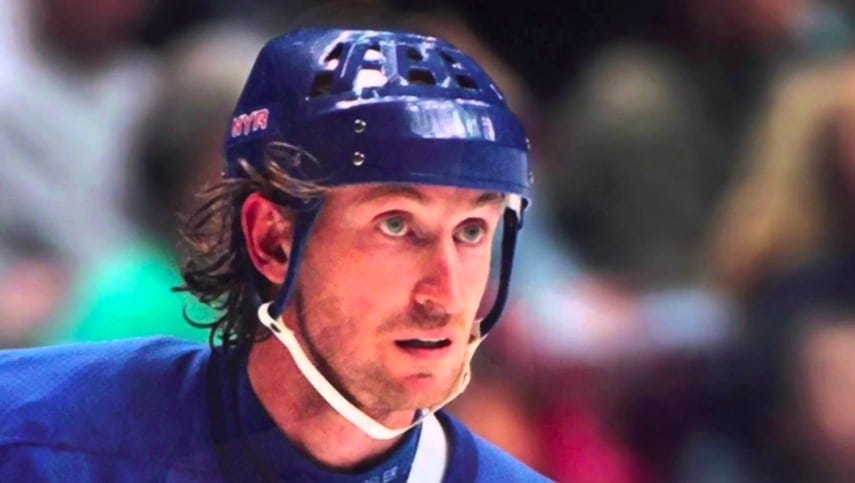 Bobby Orr
Bobby Orr looked like a figure skater combined with an Olympic sprinter on the ice compared to his rivals. He could skate with unrivaled speed and precision. With such speed, Orr could skate away from the opposition and simply slam the puck home with ease.
Although he was a defensive player, he topped the scoring charts one season with 120 points, and he actually scored over 100 points six times in his career. Orr only managed to play in the NHL due to injuries, but he made a lasting impression on the ice that will be remembered forever.
Alexander Ovechkin
Alexander Ovechkin has always been a prolific scorer, but his critics argued he couldn't be one of the greats because he had never won a Stanley Cup. After 13 seasons of posting amazing numbers, Ovechkin finally won a Stanley Cup in 2018 with the Washington Capitals. Ovechkin has three MVP awards and if he keeps scoring at his current 0.6 goals p/game his tally of 629 will be a lot closer to Gretzky's 894.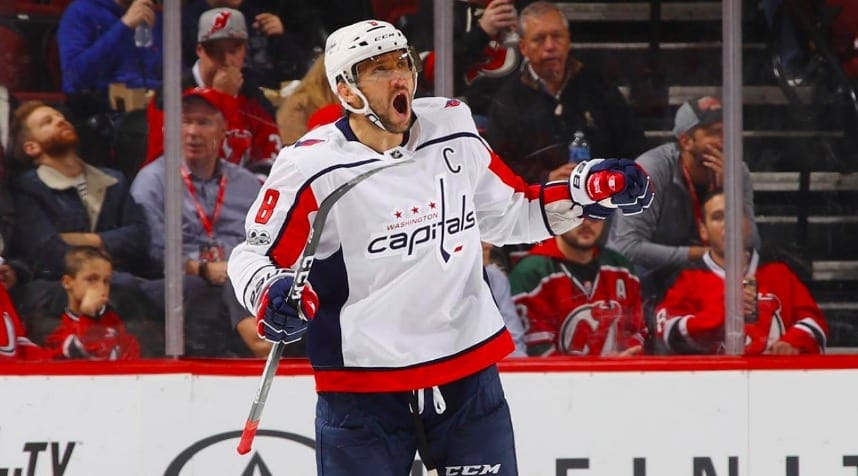 Gordie Howe
Gordie Howe was a huge man, and was often depicted in the news as a Superman of the ice. His manager, Jack Adams, liked to refer to Howe as the Babe Ruth of Hockey as he was just so good. Howe scored a total of 801 goals during his 26 seasons in the NHL, and another 174 goals in NHL World Hockey Association seasons.
Howe was not shy in using his body and was not afraid to do the dirty things in a game to make sure his team benefitted. The star was ruthless when it came to winning.
Mario Lemieux
If it wasn't for injuries, Mario Lemieux might have rivaled Gretzky as one of the most recognizable hockey stars on the planet. In 915 games for the Pittsburgh Penguins Lemieux scored 690 goals and racked up 1,033 assists. Lemieux won two Stanley Cups during his ten years in the NHL, but without injury, that number would likely have been more.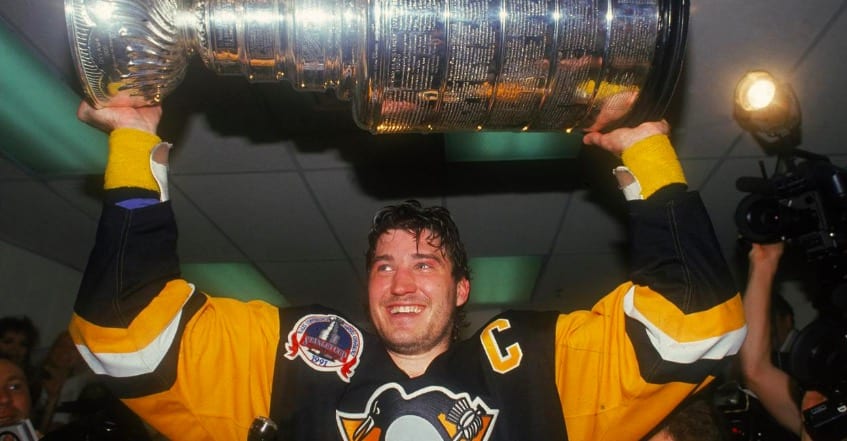 These players dominated the ice everytime they skated out onto it. They have cemented their names in the history books and are five of the best to ever play in the NHL.