---
Basketball doesn't stand still for very long, and if you aren't getting better as a player, there's a good chance you'll get cut from your franchise. The sport is always looking to bring young players into the fold, and after the 2019 draft, there are a bunch of young players to keep your eye on. These are the top young basketball players all fans need to be watching when the new season begins in October 2019.
1. Zion Williamson – New Orlean Pelicans
Everyone wanted to get the number one draft slot because this year there was one player who everyone predicts will become a generational talent. Zion Williamson had a hugely impressive college career, which he spent dunking on just about everyone.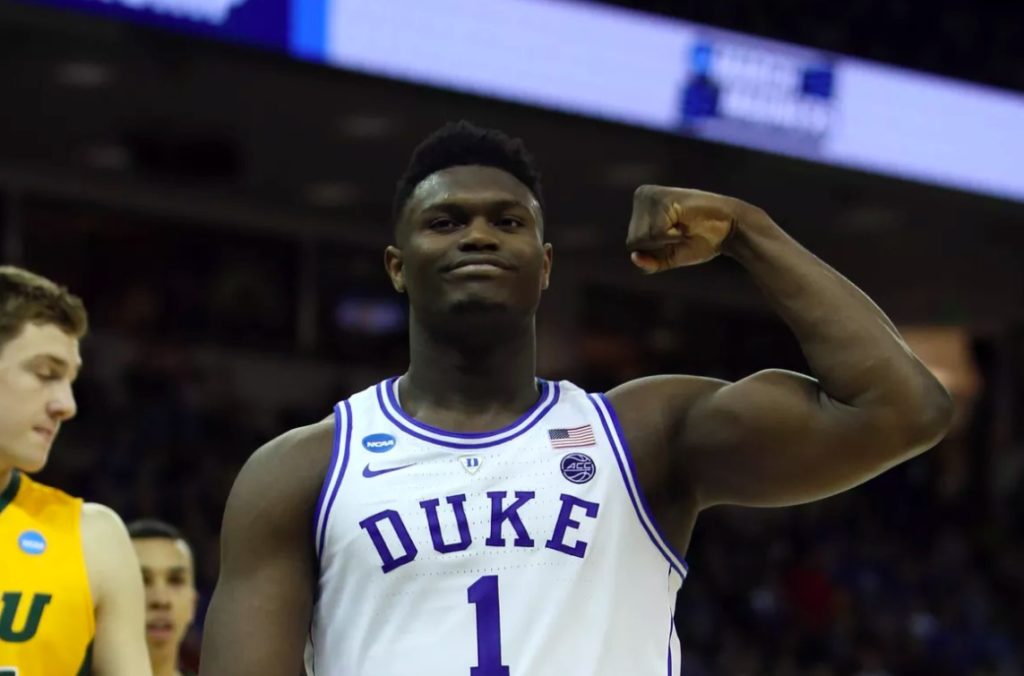 He's built more like a linebacker than a baller, but that just makes him even harder to play against for anyone trying to guard him. Williamson was the number one draft pick and is hotly-tipped to be one of the best players in the league.
2. Ja Morant – Memphis Grizzlies
Much of the attention was on Williamson during the college basketball season, but that didn't mean other players stuck to the sidelines. Ja Morant had a breakout year, and he was the first player in seven years to post a triple-double for March Madness in seven years. The point guard is a big threat from all over the court thanks to his combination of blistering speed and technical ability.
When he's backed players up for fear of being dribbled past, Morant then can unleash his impressive range of passing to start racking up the assists. He finished the season with 24.5 points per game, and as long as his size doesn't count against him, Morant will be a big star for the Grizzlies.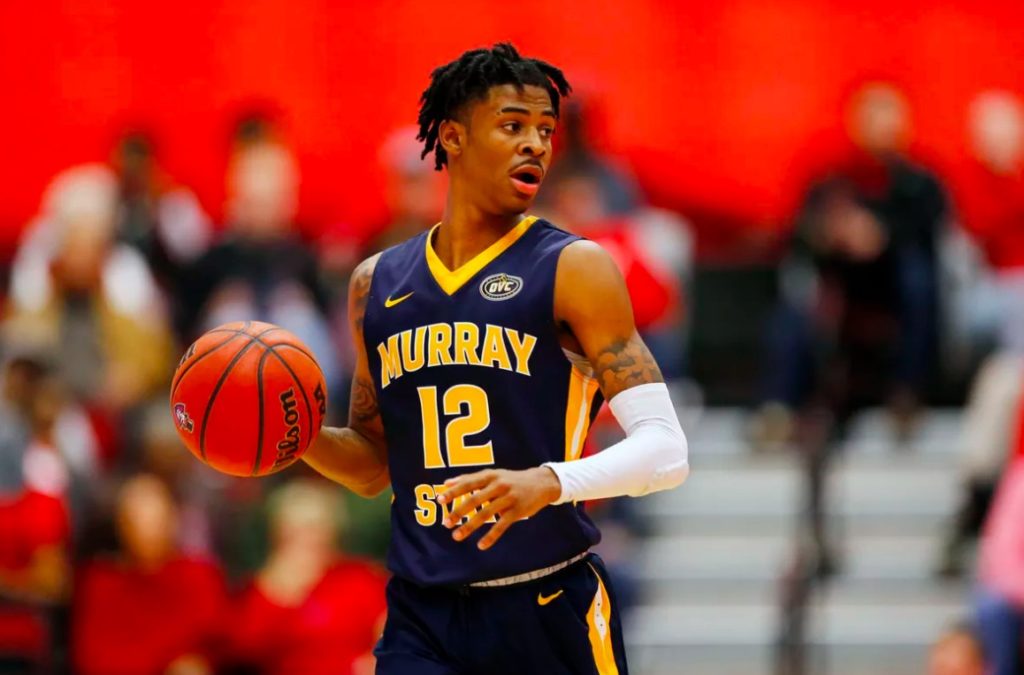 3. RJ Barrett – New York Knicks
Before the draft numbers were allocated, it was thought that the Knicks would get the number one pick. They ended up with third and got themselves an impressive player in RJ Barrett. At the beginning of the college basketball season, Barrett was predicted to be the number one draft, but that was before his Duke teammate Williamson blew everyone away.
The shooting guard/small forward had a very effective season with Duke, with an average points-per-game of 22.6. One thing that really stands out about Barrett's game is that he isn't afraid to encourage contact from other players. He's pretty single-minded in getting to the rim and doesn't care who tries to get in his way. Barrett played as a freshman last year, and if he can improve his jump shot, he could be a real asset for the Knicks.
4. De'Andre Hunter – Atlanta Falcons
Small forward De'Andre Hunter became an NCAA champion with the Virginia Cavaliers in 2019 and earned his fourth spot in the NBA draft. Although his season average was 15.2 points per game, in the NCAA final he proved how good his scoring could be with a 27 to help seal the victory.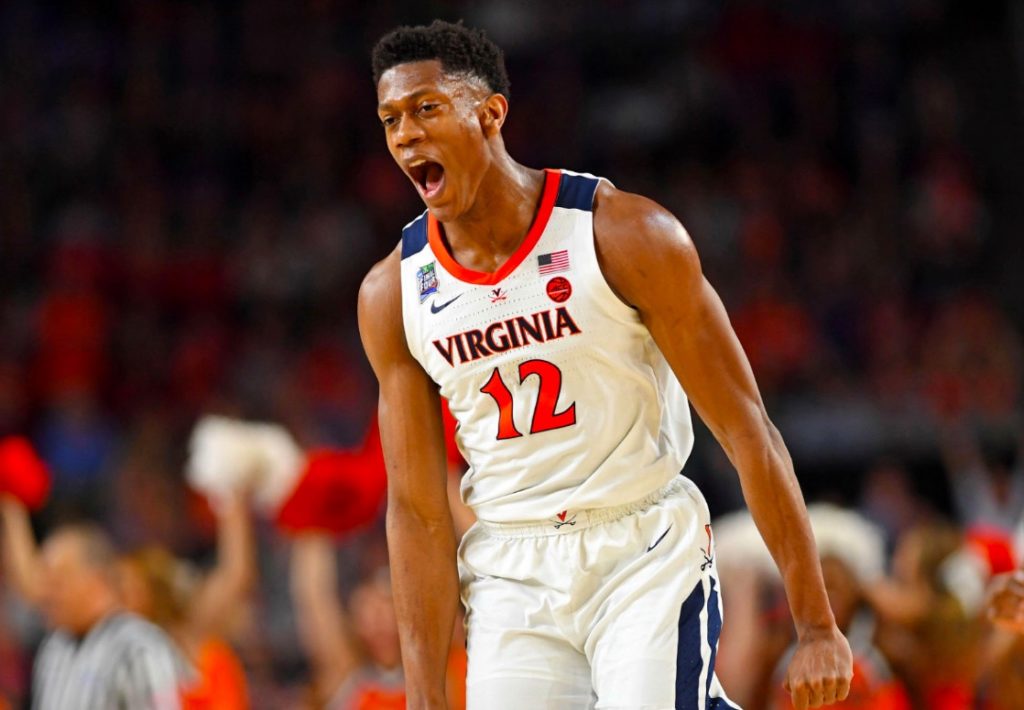 On form, he's a major threat from three-point range and he can guard too, turning into a blanket as players struggle to find ways past him. His dribbling can be good but lacks consistency, and if he gets that down, then the Hawks are going to be glad they gave up so much to get him at number four.
The future of the NBA is bright if these players are anything to go by. Now it's up to them to prove to their new coaches they are the real deal and get as much game time in the major league as possible.