---
With players graduating and/or moving on to the NFL, you would think that even the best college football teams would have a down season at least once every four to five years. Even the best high school talent needs time to adjust his game to the collegiate level. So, when a superstar moves on to the NFL and his understudy takes over, the team should not be as good.
While that is true for some teams, it has not been true for Alabama. The Tide have seen superstars come and go. Yet, year in and year out, they are at the forefront of the national championship conversation—and usually winning it.
Last season marked the Crimson Tide's fifth national championship in nine seasons. They've played in the previous three championship games, and there is no reason to think they can't make it— and win it – again.
But just because oddsmakers seem to think they are going to win it all again doesn't mean they will. Georgia had them on their heels last year before Nick Saban changed quarterbacks at halftime. Clemson gave it to them pretty good in the prior two.
Someone seems to step up and at least make a valiant effort of knocking Alabama off its pedestal. Who's going to do it this season?
Clemson
You would think that stepping in for Deshaun Watson and leading the Tigers back to the College Football Playoffs would have been enough for Kelly Bryant to secure the starting QB job in 2018. But that does not appear to be the case. He was good but not nearly as dynamic as Watson. There are some that believe that Trevor Lawrence could be.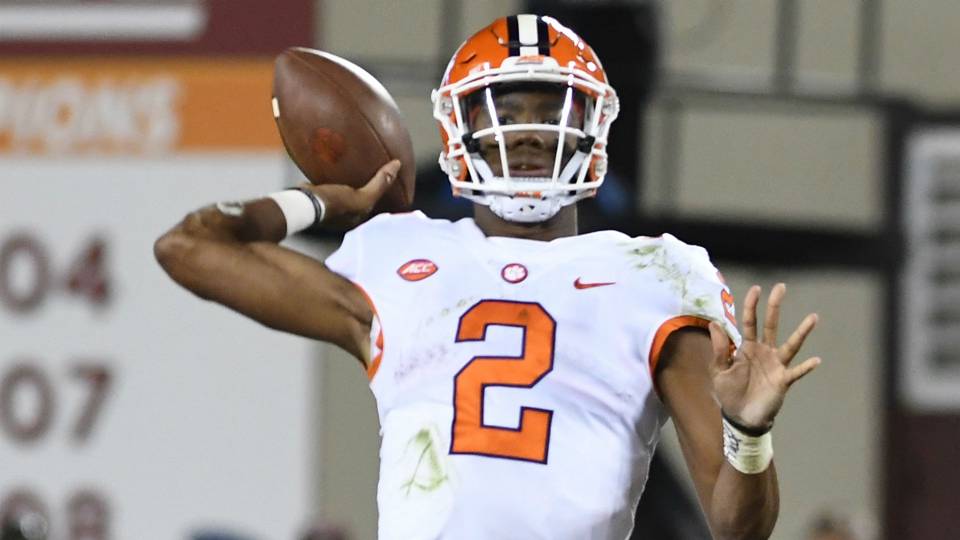 The Tigers defense is going to be even better this season with a front four that could very well go in the first round in the 2019 NFL draft. It would help if the running game could contribute a little more. Travie Etienne showed potential last year but needs to do more. If Bryant can up his game or if Lawrence can live up to the hype, the Tigers could give Alabama a run for their money again.
Ohio State
Greg Schiano is going to have his hands full replacing seven starters on defense. But he has the potential No. 1 pick in the draft playing on his front four in Nick Bosa (so that will ease the pain a little). A lot of young guys will have to grow up quick, but they'll have time to do so. The Buckeyes only have one tough opponent (TCU; Week Three) before conference play starts.
The offense will feature one of the most exciting running backs in college football in J.K. Dobbins. But the Buckeyes will have to figure out who's going to replace J.T. Barrett—Dwayne Haskins or Tate Martell. Haskins looked good against Michigan last year, but Martell isn't going to make the decision easy for Urban Meyer. The right one could propel them into the CFP this season; the wrong one could keep them out.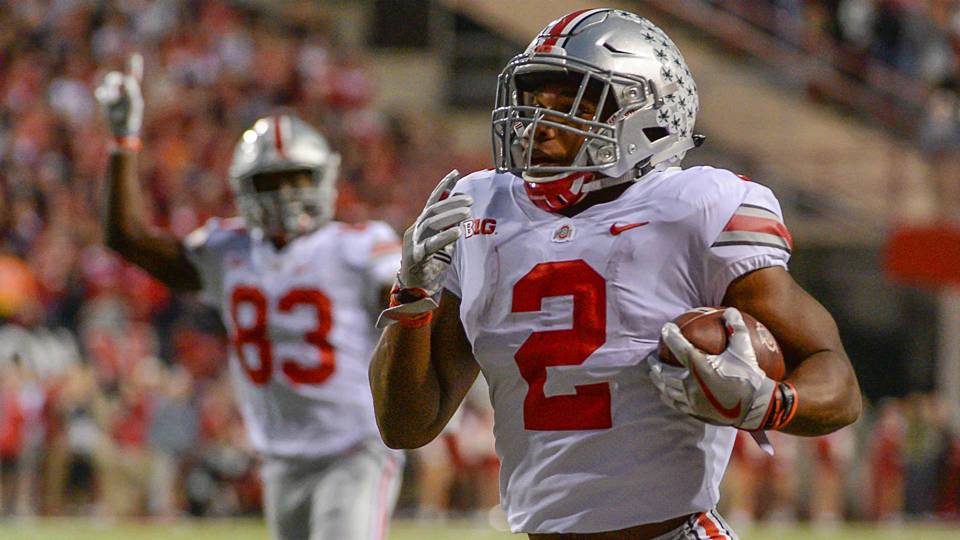 Auburn
They have some losses on both sides of the ball to contend with, but they should be in good shape with what they have. Jarrett Stidham is one of the best quarterbacks in the game. He'll be able to help cover for the running game as it figures out who is going to step in and help Kam Martin out. It wouldn't hurt if the offensive line could do a better job of protecting him this year.
The defense lost some excellent players, but it has some good players ready to step in. Will they be good enough? We'll have to wait and see. But if they are, the Iron Bowl will be another classic this season.
Georgia
The Bulldogs will be in good shape at quarterback with Jake Fromm now having a year under his belt. While they will certainly miss Nick Chubb and Sony Michel, De'Andre Swift is going to give Bulldog fans a lot to cheer about this season. However, the question mark Georgia will have on offense is who the No. 2 running back will be. No one else has much experience, and they don't want to put too much on Swift too fast.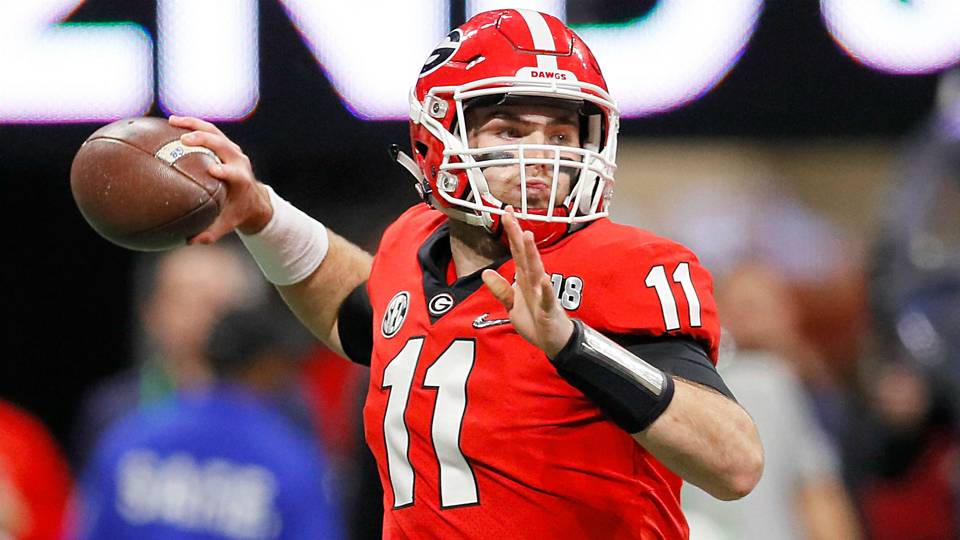 Whether they can contend with Alabama again will depend on how they replace the seven starters they lost on defense. But while Roquan Smith was an all-time great at linebacker, the unit overall was just good, not great. The defense doesn't just need to plug the holes; it needs to be better.
Michigan
Ever since Jim Harbaugh took over the program, the Wolverines have been right there. They've had a great defense, talented skill position guys, and a capable offensive line. But they have been missing one critical piece to the puzzle—a playmaker at quarterback. They have one now in Ole Miss transfer Shea Patterson.
To be fair, Patterson is far from perfect, but he is easily the best quarterback Harbaugh has had at Michigan. If he can improve upon Patterson's game or at least keep him from backsliding, this could finally be the year Michigan fans have been waiting on.
Penn State
The Nittany Lions could be in that spot where the loss of too many starters could cause them to slip up this season as James Franklin figures out what he has. He'll have to replace eight starters on defense and three key players on offense. But they do have Trace McSorley coming back, so the offense should still be in pretty good shape.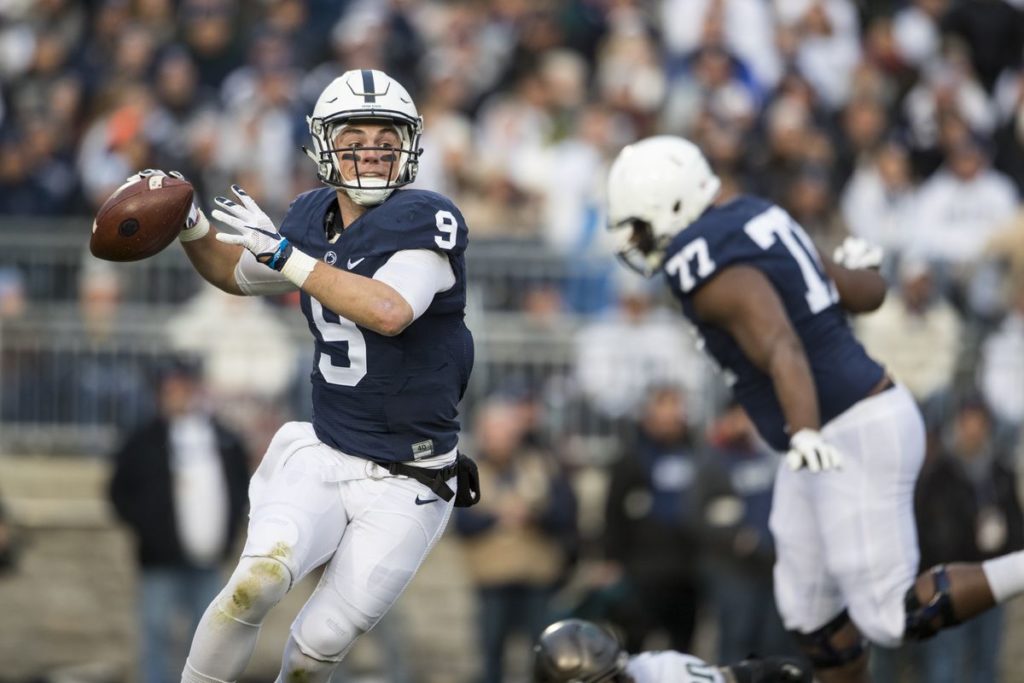 The general perception is that they have the talent to replace their losses on both sides of the ball. But how good someone plays in spot time can differ from how they play as starters. If they can live up to their collective reputation, Penn State will be in the mix.
Wisconsin
The Badgers have to be included in the conversation for now because they have an incredible defense that will make life hard for any and every offense it sees. They also have one of the early Heisman Trophy favorites in running back Jonathan Taylor. But what they don't have is a quarterback that is dynamic enough to make opposing defensive coordinators sweat.
Whether Wisconsin can pose a real threat to Alabama will depend entirely on the maturation of quarterback Alex Hornibrook. He has to be better in every facet of his game for the Badgers to beat the competition in the Big Ten, let alone Alabama.