---
The Final Four is here, and by now you've probably seen enough breakdowns of the matchups. Both games – 11-seed Loyola-Chicago versus 3-seed Michigan, and 1-seed Villanova versus 1-seed Kansas – are compelling. And though many are treating the battle of the 1-seeds as the de facto national championship, we should wind up with a pretty intriguing final also.
You've seen write-ups on why each team might win or lose, you've seen the experts' picks, you've read Sister Jean stories, and you've tried to decide whom to root for, because there's a 347-in-351 chance that your team is out of it by now. There's no more of that stuff here – no rooting guides, no picks, no game analyses, no Sister Jean (well, not much) – just 10 final thoughts as we turn our attention to San Antonio.
Loyola Has No NBA Prospects
This might seem obvious, but a lot of Cinderella teams that get this far actually have pro talent. Last year, South Carolina had current Los Angeles Clippers guard Sindarius Thornwell. The Brad Stevens Butler teams had multiple NBA players in Gordon Hayward and Shelvin Mack. The 11-seed Syracuse team that stormed the Final Four in 2016 had Malachi Richardson, Michael Gbinije and Tyler Lydon, all of whom reached the NBA. But Loyola is more in 2006 George Mason or 2011 VCU territory. There just isn't a likely NBA player on the roster, which makes this run all the more impressive.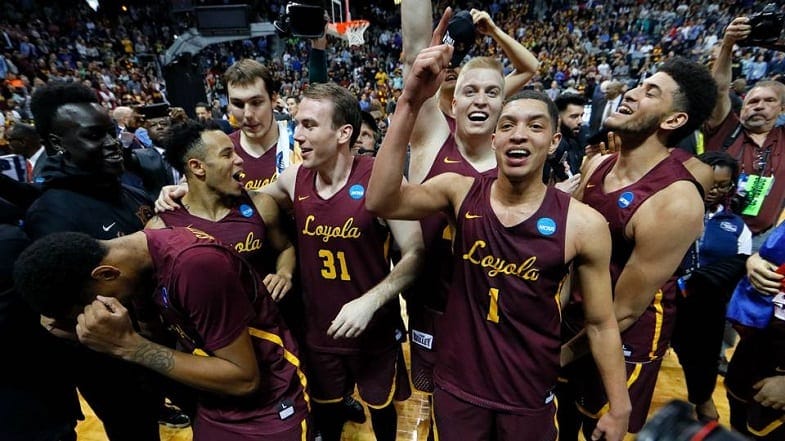 Veteran Guards Win A Year Late
I can't explain this phenomenon and I don't know how far back it goes, but at least lately it seems as if veteran guards win national championships a year after we think they should. Joel Berry II captured a title for North Carolina after Marcus Paige and Brice Johnson left. Quinn Cook won with Duke a year after Jabari Parker was supposed to deliver a title. Peyton Siva and Russ Smith won for Louisville after Kyle Kuric and Chris Smith graduated. And Josh Hart and Ryan Arcidiacono triumphed for Villanova without Darrun Hilliard. If this trend continues, it favors Villanova (where Jalen Brunson can capture a title sans Hart) or Kansas (where Devonte' Graham can win without Frank Mason III).
Everyone Will Fall In Love With Moritz Wagner
Or at least, those who haven't already will. Michigan's 6'11'' German shooter can seem like every kind of athlete rolled into one. Sometimes he's screaming and flexing his game face. Sometimes he's laughing with teammates. Sometimes he's an emotionless killer, and sometimes he can seem somewhat passive. He's just an interesting player, and he had one of the more endearing moments of the tournament when, after his Wolverines topped Houston on a buzzer-beater, he stopped en route to a celebratory dog pile to console a devastated opponent. Said Wagner on the incident, "sports is all love."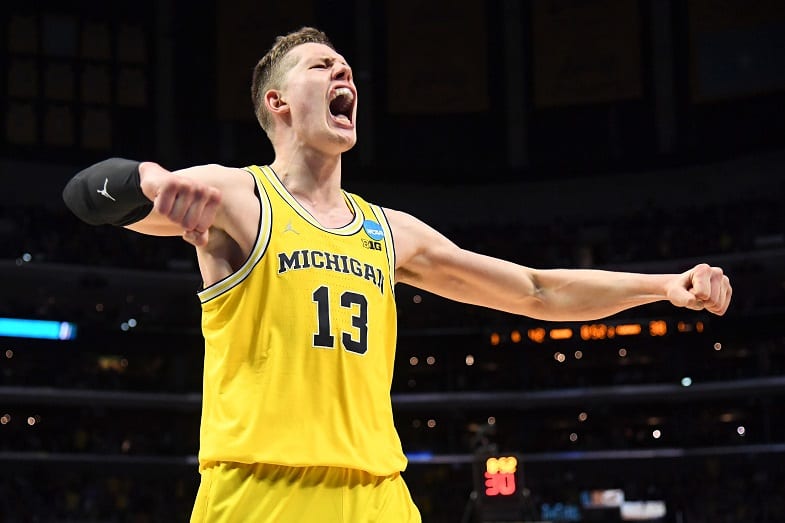 Kansas And Villanova Could Break A 3-Point Attempt Record
According to NCAA.org, the record for most three-point attempts in a single game is 75, set by Mississippi and Bowling Green on November 26, 1999. It's a stretch, but that record might be in play in the second semi-final. Combined, Villanova and Kansas are averaging 53 three-point attempts per game, and if they get into a shootout that number's going up.
We'll Hear A Lot Of Off-Court Narratives
It seems that there's just too much downtime before the Final Four, because the media always manages to dig up some off-court narratives during the preceding week. So to give you a quick preview: get ready to hear even more about the 98-year-old Loyola Team Nun/Mascot/Guardian Angel, Sister Jean; prepare to hear about John Beilein going to Berlin to recruit Wagner over dinner; wait for camera shots of Kansas Jayhawk Udoka Azubuike's mother, who flew in from Nigeria to see him play for the first time; and expect some tribute talk directed toward Rollie Massimino, who coached Villanova to the title in 1985 and passed away last fall.
Villanova's Mikal Bridges Is Going To Have A Coming Out Party
I can't remember an NBA prospect this good playing for this good a team and getting so little attention. Mikal Bridges is 6'7'' with a 7-foot wingspan, shoots 43.6 percent from three, plays excellent defense, and can get to the hole. He's generally projected to go in the late lottery – with a good Final Four though, he could threaten the top five.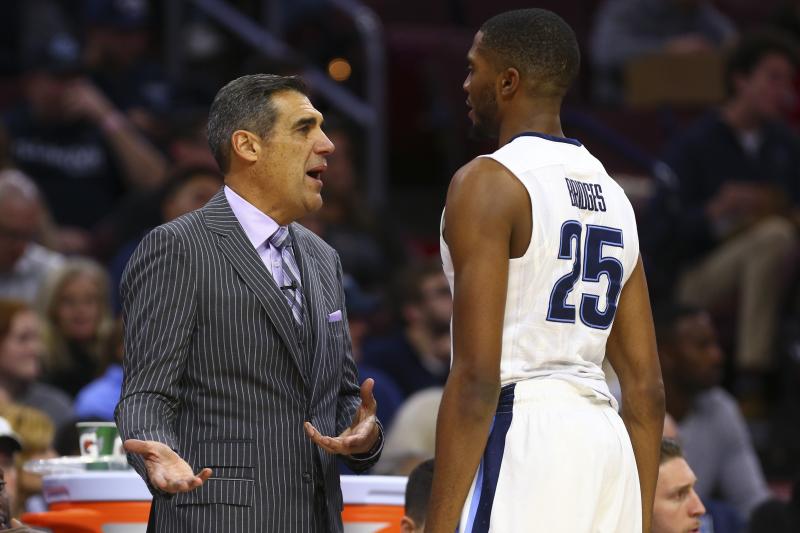 Malik Newman Might Also
Malik Newman is the reason Kansas is alive. The sharpshooting transfer had the game of his life in the Elite 8 matchup against Duke. That's not to say he's suddenly Kansas's best player… but he kind of looks like he's suddenly Kansas's best player. The Jayhawks aren't beating Villanova without a big game from Newman, and if they do beat Villanova with a big game from Newman, he's becoming a household name. (For what it's worth, at the time of this writing, Newman isn't even listed in NBADraft.net's 2018 projections.) 
John Beilein Can Take Over The Big Ten
There's a little buzz that perhaps John Beilein, and not Tom Izzo, is the best basketball coach in Michigan. This is reactionary nonsense based on a hot month and-a-half for the Wolverines and some off-court issues coloring Michigan State's season grey. That said, there's a real opportunity for Beilein to seize momentum with a title. Izzo does have to face off-court scrutiny this offseason, and he's also losing Miles Bridges and presumably Jaren Jackson Jr. – far and away his two best players – to the NBA. The two schools have similarly rated incoming classes, but Beilein should have more returning talent, and could be a defending champion.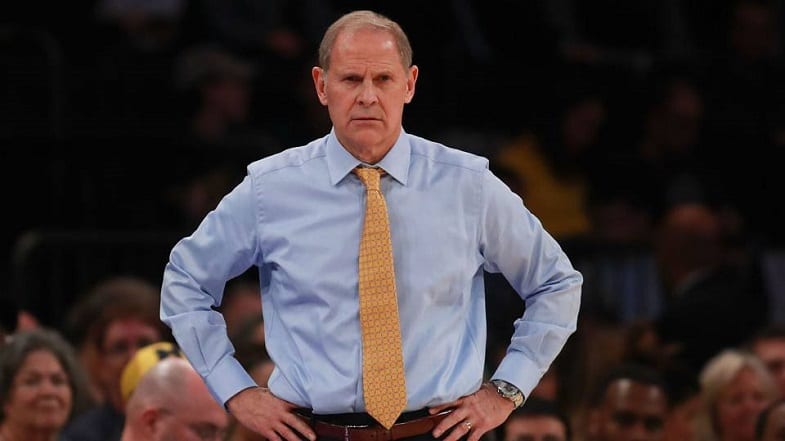 A Villanova Dynasty Is In Play
"Dynasty" is probably the most hazily defined term in sports. But if Villanova wins this tournament – and it's the favorite to do so– it will have two titles in three years. There's also a five-star point guard (Jahvon Quinerly) coming in to join a core that should include Eric Paschall, Phil Booth, Donte DiVincenzo, and Omari Spellman. That core could also include one or both of National Player of the Year Jalen Brunson and Mikal Bridges. Depending how things play out, the Wildcats could actually win this Final Four and show up next season as favorites for a third championship in four years.
Upperclassmen Matter – Again
Before this season got going, I wrote about potential veteran powerhouses. In that piece it was noted that of the 40 players to start games in the Final Four from 2016-2017, 29 were upperclassmen. Specifically, there were 17 seniors, 12 juniors, seven sophomores, and four freshmen. This year, the trend continues. I'm rounding up with a few players who skipped years due to redshirt or transfer, but given that here's the breakdown: eight seniors, seven juniors, two sophomores, and three freshmen. That makes 44 of 60 starters in the last three Final Fours who were upperclassmen.