---
We've reached the midpoint of the Grand Slam calendar for 2018. Following the conclusion of the French Open this past Sunday, professional tennis will move quickly into the grass court season, and Wimbledon will be starting up in no time (July 2nd, to be exact). Before we move on though, here are ten things we learned at Roland Garros.
Simona Halep Was More Than Ready
Last month, while naming Simona Halep as a candidate for being "next" in women's tennis, I mentioned that after repeated failures in big matches, it was fair to wonder if there was some self-doubt creeping into her. If that was ever a problem, she sure fixed it in this French Open. After losing her first set of the tournament 2-6 to Allison Riske, Halep steamrolled the rest of her competition en route to the semi-final, where she faced 2016 French Open winner Garbine Muguruza. Halep flattened Muguruza, and then defeated Sloane Stephens in a three-set final. She was fantastic from start to finish, and finally earned her first Slam title.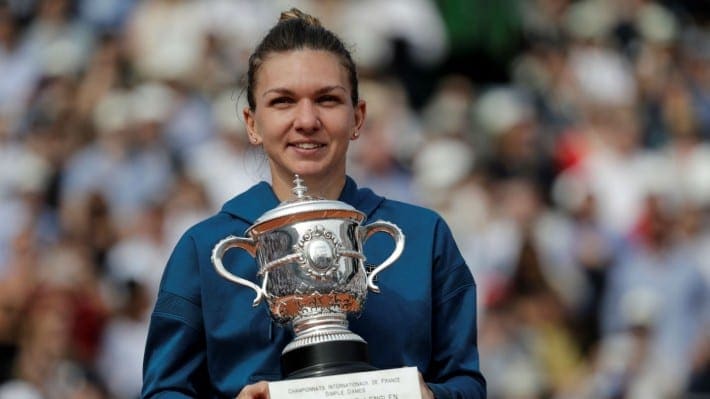 The ATP Has A New Cinderella
Raise your hand if you knew the name Marco Cecchinato before this French Open. Now put it down – you're lying. Before this tournament, Cecchinato had played in only 46 ATP matches and had zero Grand Slam match wins. Now he's the guy who stormed the French semis as the unseeded #72 player in the world, beating Novak Djokovic along the way. Sure, he wound up being dispatched easily by Dominic Thiem, but Cecchinato is now a known name, and gives fans one more guy to look for early in Grand Slams.
Serena Williams Will Be Just Fine
Making her much-anticipated return to Grand Slam tennis as a new mother, Serena Williams didn't look quite her dominant stuff. But she actually did look capable of maybe winning the tournament. Heading in unseeded and thus with a more difficult path than usual, she won her first match in straights, then beat two seeded players (#17 Ashleigh Barty and #11 Julia Goerges) fairly convincingly to reach the fourth round – where she was supposed to face her unequal "nemesis" Maria Sharapova. Unfortunately, Williams withdrew before the match with a shoulder injury. This probably robbed us of a good couple of matches, but the injury isn't serious, and moving forward the Empress of the WTA looks just fine.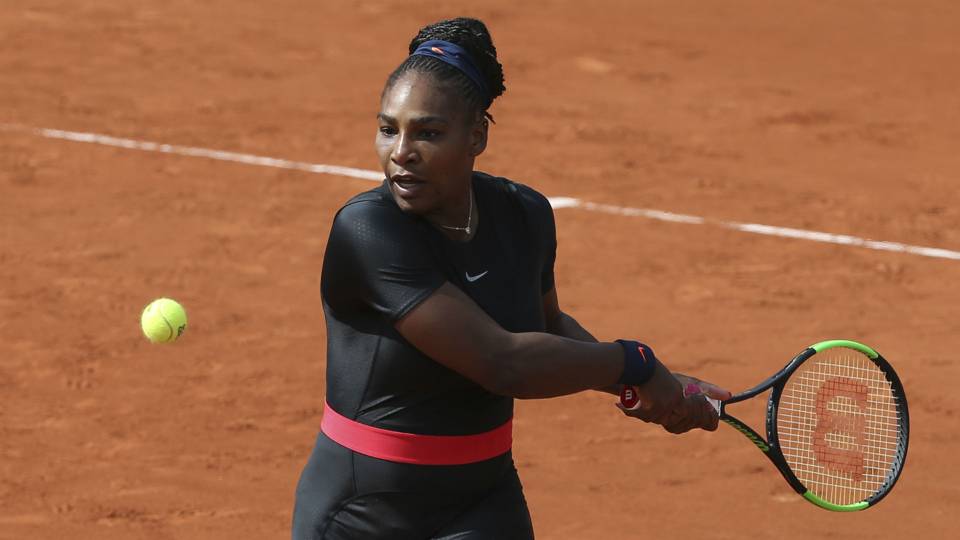 Juan Martin del Potro Is Going To Win A Second Slam
This might not be the most logical takeaway from Roland Garros. It's weird to feel wholly optimistic about a guy who was thumped 6-4, 6-1, 6-2 in a semi-final. But when that score comes against Rafael Nadal on clay, you can sort of dismiss it. Before the semi, Del Potro was a very good version of himself. He moved well, continued to look healthy, and fired away with his cannon of a forearm, dropping only two sets before the Nadal match. One of these decades, Nadal and Roger Federer are going to surrender their stranglehold on the Slams (incredibly, they've now won the last six), and Del Potro looks best positioned to step in and grab one.
Maria Sharapova Is Not
Sharapova got one of the nicest gifts of her career in this tournament when Serena Williams withdrew. While the sports world insists on calling these two rivals, it's no secret that Williams has absolutely owned the matchup. I get that the walkover could actually have thrown Sharapova off a little bit, but she had to do better than her 2-6, 1-6 quarter-final showing against Muguruza. It was just hard to watch that showing and think Sharapova is ever going to win another Slam.
There Is No Best American Men's Player
American men don't do well at Roland Garros as a rule, so fans in the U.S. shouldn't get too discouraged. But this was another very ho-hum showing. 12-seed Sam Querrey, who was the best American throughout 2017, knocked out up-and-coming countryman Frances Tiafoe in the first round only to wilt against Gilles Simon in the second. John Isner, currently the highest ranked American, got to the fourth round before being thrashed by Del Potro. And #14 Jack Sock lost to one Jurgen Zopp in a first round five-setter. One of these four guys – Querrey, Tiafoe, Isner, and Sock – is probably the best American in the ATP. But it's completely unclear which one, which seems like a problem.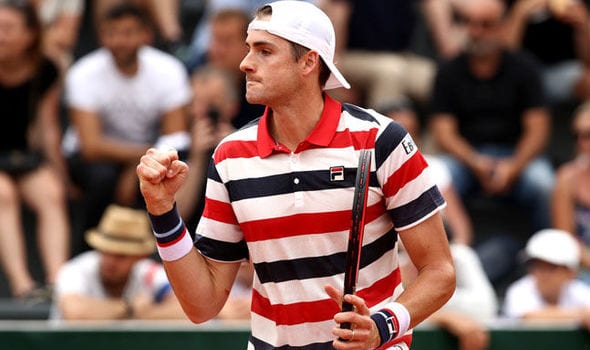 Sloane Stephens & Simona Halep May Have A Rivalry
There's no epic history of Sloane Stephens-Simona Halep matches. But these two could be seeing a lot of each other in the coming year or so. Halep has a firm grip on the #1 ranking in the WTP, and Stephens has now made two of the last three Slam finals (and is up to #4). Until or unless Serena Williams returns to prime form, these two look like the deadliest Slam players on the women's side, even beyond this final.
Zverev Stock Is Down
Anyone betting against Alexander Zverev ultimately winning a Grand Slam is a fool. He remains an incredible talent and is ranked #3 in the world at barely 21 years of age. However, the once-popular notion that he'll simply start racking up titles now looks shakier. It's not just that he isn't winning the big tournaments, but rather how he's losing them. In the biggest tournaments he's typically either been unexpectedly upset or lost in fairly uncompetitive matches in deeper rounds. This can probably all be chalked up to youth and inexperience – we know Zverev can beat all of the top players, because he has – but his stock will keep dropping until he starts grinding out the tough ones on the biggest stages (and he will).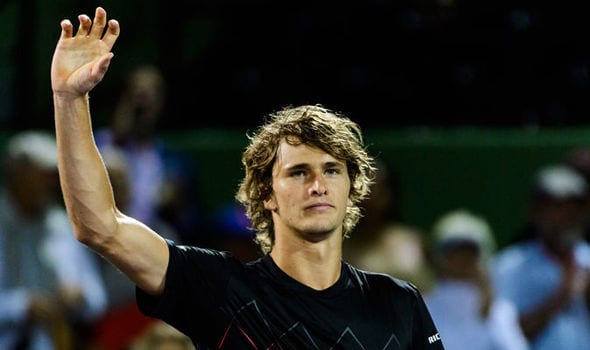 The Top Of The WTA Is Extremely Competitive
About 18 months ago it looked like the ATP was suddenly going to be wide open, and that no one could challenge Serena Williams in the WTP. It's incredible how much that script has flipped. Now, the ATP is being suffocated by an unexpected second act of Federer/Nadal dominance, and it feels as if those two will have to screw up for anyone else to win a Slam. On the women's side, however, there's a top-10 or -15 group of very good, mostly young players who can all beat each other on a given day. It's not just that there isn't a dominant force in Serena's absence – it's that all of these women at the top are really good. The French Open made it crystal clear that there are some fun months ahead for the WTP.
All Hope Is Lost
Of beating Rafael Nadal at Roland Garros, that is. Dominic Thiem has established himself as a clear second best clay court player. He's the only guy who's beaten Nadal on the surface in the last two years, and he's done it twice. But Thiem was throttled in the French Open final, perhaps proving once and for all that when healthy, Nadal can no longer be competed with – let alone beaten – at his favorite tournament.