---
The 2017 college football season is close to an end. Bowl Season gives fans one more chance to see their favorite players one more time before they head off to the greener pastures of the NFL. After an appropriate mourning period when they are drafted by the one NFL team you can't stand, it will be time to look to the future and figure out the answer to the greatest question in college football.
Who's next? Who is going to step up and become part of the next class of college football superstars?
College football, like any sports endeavor, has its flaws. But it also has a never-ending flow of talented athletes ready to amaze and dazzle fans. That's what happens when you have just 130 FBS schools mining high school football's 1.08 million participants for the best of the best talent. There's always going to be someone just waiting for an opportunity.
So—as Baker Mayfield, Josh Reynolds, Mason Rudolph, Nick Chubb, Bradley Chubb, Christian Kirk, and many more move onto the next level, who is going to take their place in the spotlight?
These guys will certainly do their best to fill the void:
Kyler Murray, quarterback, Oklahoma
Having to replace a guy like Baker Mayfield is tough, but if Murray can live up to even a little bit of the hype surrounding him, fans will be saying "Baker who?" in no time. Mayfield was known for his accuracy and surprising ability to run. In limited time this season, Murray completed 85.7 percent of his passes. All you have to do is watch him play, and it quickly becomes apparent how incredibly fast he is. Lincoln Riley should consider himself very lucky.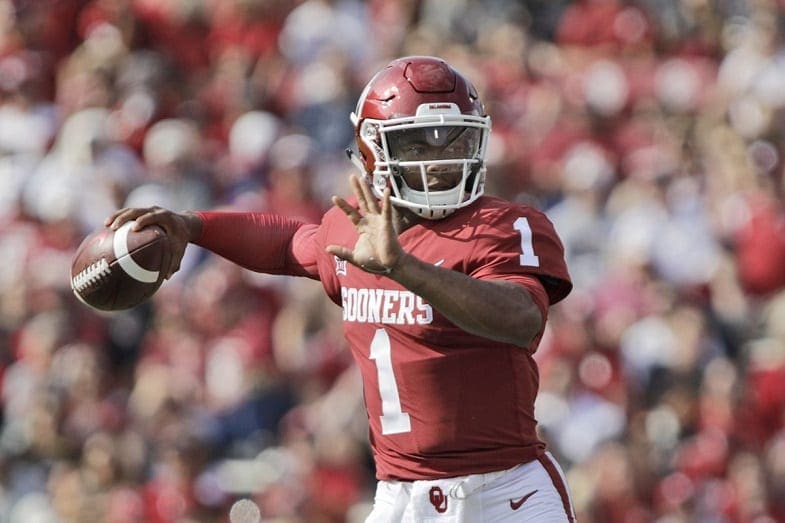 T.J. Vasher, wide receiver, Texas Tech
When you are a wide receiver at Texas Tech, you are going to be a prime candidate for a breakout season every year. All you have to do is establish a great relationship with the quarterback. That, and not get on Kliff Kingsbury's bad side. Vasher certainly did that his freshman year with 24 receptions for 461 yards and five touchdowns. With two of the team's top three receivers graduating, he should be in line for a lot more work next year.
Dwayne Haskins, quarterback, Ohio State
J.T. Barrett has been holding down the fort for so long for the Buckeyes it will almost seem weird not to see him behind center next year. But fans got a taste of what the future could be like during the Michigan game. Haskins didn't look like a freshman that wasn't ready for the big time; he looked like someone ready to shine (and he did, completing six of seven passes for 94 yards).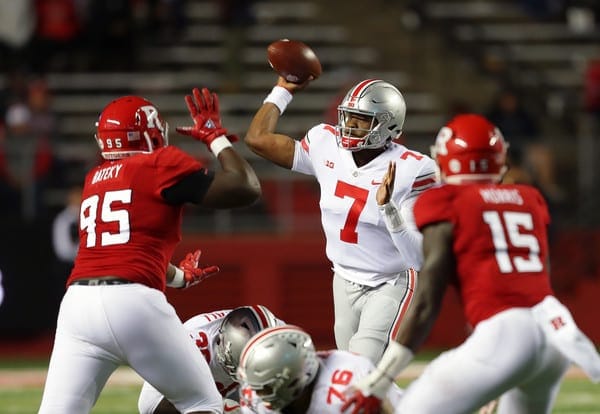 De'Andre Swift, running back, Georgia
The Bulldogs will be losing two stud running backs this year in seniors Nick Chubb and Sony Michel. They appear to have at least one that is ready to fill in next season in D'Andre Swift. This season, he carried the ball 73 times for 597 yards and three touchdowns (8.2 yards/carry). If he can handle a full workload, the Bulldogs offense is going to be just as good next year.
Jerry Jeudy, wide receiver, Alabama
When fans think of Alabama they think of Nick Saban, the run game, and the defense. The passing game takes a back seat to running the ball. But they've had a string of excellent receivers in Amari Cooper, Calvin Ridley, and now Jerry Jeudy. The five-star recruit was the No. 2 option this season and only caught 13 passes for 244 yards and two touchdowns. He's a little on the small side (6'1" and 187 pounds). But they'll pack a little more muscle on him before next season.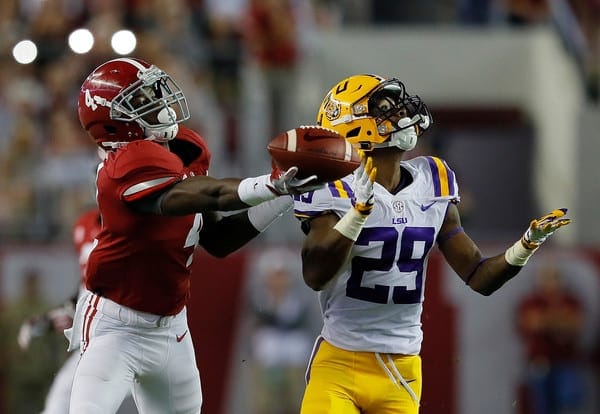 Ed Alexander, defensive tackle, LSU
One of the top recruits in 2016, the 6'2", 310-pound interior defensive lineman has been a reserve so far during his career. But with Greg Gilmore moving on, he'll be first in line for more snaps. Like every other interior lineman, he'll end up eating up blockers and making the LSU linebackers look like studs. But his teammates and NFL scouts will know him.
Jeffrey Okudah, defensive back, Ohio State
When it comes to the Buckeyes, all eyes tend to be on the quarterback. But the Ohio State secondary will have one of the best defensive backs in the country next season in Okudah. He played sparingly last year as a back-up. But next year the former No. 1 high school cornerback in the country should become an impact player for Ohio State.
Miles Sanders, running back, Penn State
Taking over for Saquon Barkley will not be easy, but in limited work this season, he appeared more than up to the task. He only carried the ball 25 times this year. But he gained 176 yards (for an average of seven yards a carry). But he's also a former five-star recruit that was considered the top high school football player in Pennsylvania in 2014.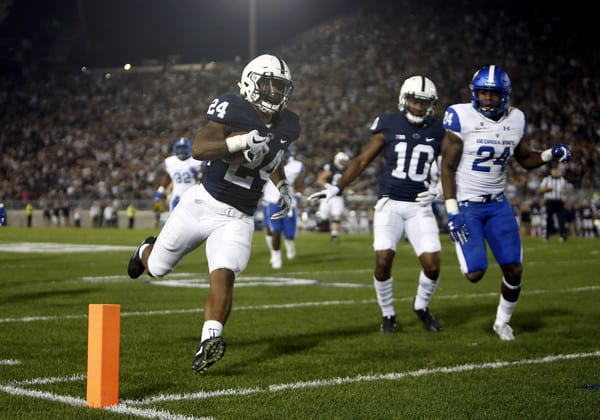 Javaris Davis, defensive back, Auburn
Auburn fans and SEC fans will know who Davis is, but the former All-SEC freshman has yet to break out on the national stage. Injuries have held him back so far during his career. He and Jamel Den could give Auburn a dynamic duo in the secondary. That is if he can stay healthy.
Dillon Stoner, wide receiver, Oklahoma State
With their top two receivers moving on, the Cowboys are going to be looking for someone to step into the No. 1 option role. He's made the most of the opportunities that have come his way this season (40 receptions; target 52 times). The Cowboys will be losing James Washington and Marcell Ateman to the NFL. So he'll be in line for the lion share of the targets from Oklahoma State's new quarterback.
Jaelan Phillips, defensive end, UCLA
He would have already broken out, but the former No. 1 recruit from the 2017 class went down for the season after playing in only six games. When he did play, he was an extremely effective pass rusher. Fans outside of the PAC-12 will see that when he plays a full season next year.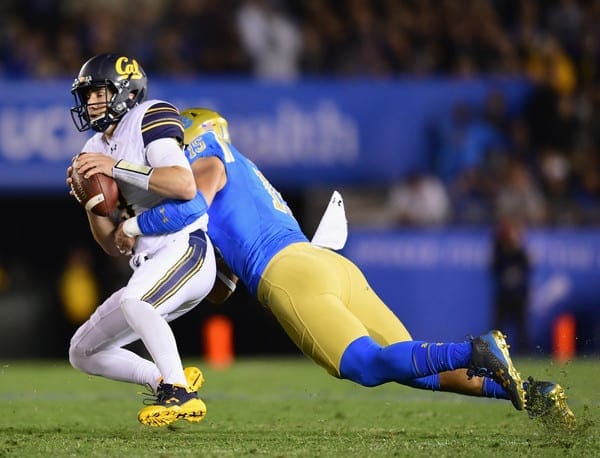 Gary Johnson, linebacker, Texas
The Longhorns appear poised to emerge from the doldrums and become great again. But the defense will have to replace some key players to do so. Linebacker Malik Jefferson will be hard to replace, but Gary Johnson will get the first shot. As a reserve player last season he finished sixth on the team in tackles and had a pair of sacks. He's not as dynamic as Jefferson, but he'll be a more-than-adequate replacement.