---
The 2017 college football season is underway. It's time to put off doing those chores on Saturday because 'the game is on.' It's time to make sure the level of your bravado matches what your team is capable of doing.
Every fan likes to believe that his team will win the national title. But we all know just a few teams will legitimately have a chance. Alabama, of course, is the favorite this season. Some of the other teams expected to make the College Football Final Four include Florida State, Oklahoma, Ohio State, Penn State, Clemson and USC.
There will be other teams that fans will say are contenders. But they are fans! What else do we expect them to say?
Does being a fan mean you are wrong? Not necessarily. But it does mean you are biased. However, biased fans are still capable of making an honest assessment of their team's chances. Some of them will be right; their team will have a shot. Many of them will be wrong.
Those that are right are the teams we like to call 'dark horse' contenders. They have a shot at making the Final Four. It's not necessarily a 'good chance,' but they do have one.  To make it a reality they have to win the unwinnable games.
In most cases, they will need to get a little help along the way as well.
Michigan Wolverines (2-0):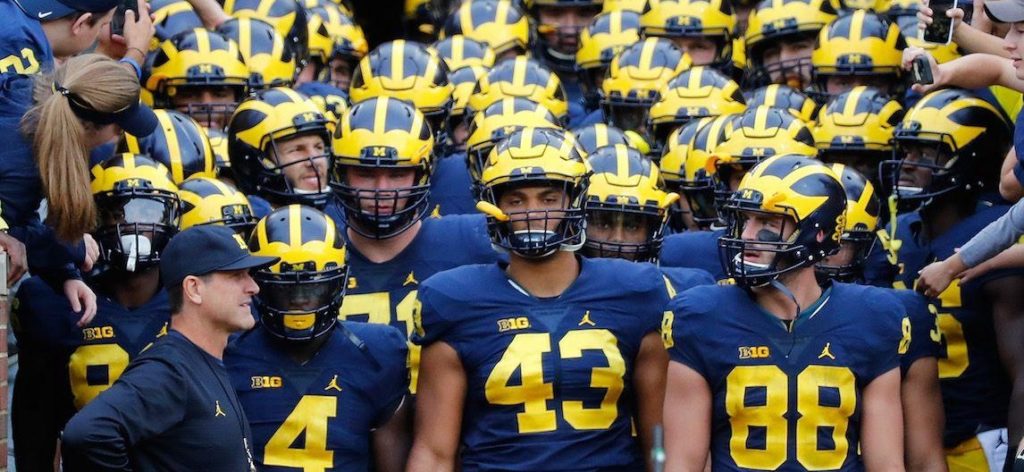 It may be kind of surprising to see Michigan on the list considering how they've played the last couple of seasons. But the Wolverines had to replace almost their entire defense. The offense is not bad, but it isn't close to being good enough to carry the defense.
Combine potential defensive growing pains with extremely tough games against Ohio State, Penn State, Wisconsin and Florida and the Wolverines are going to be hard-pressed to make it into the CFB Playoffs this season.
Oklahoma State Cowboys (2-0):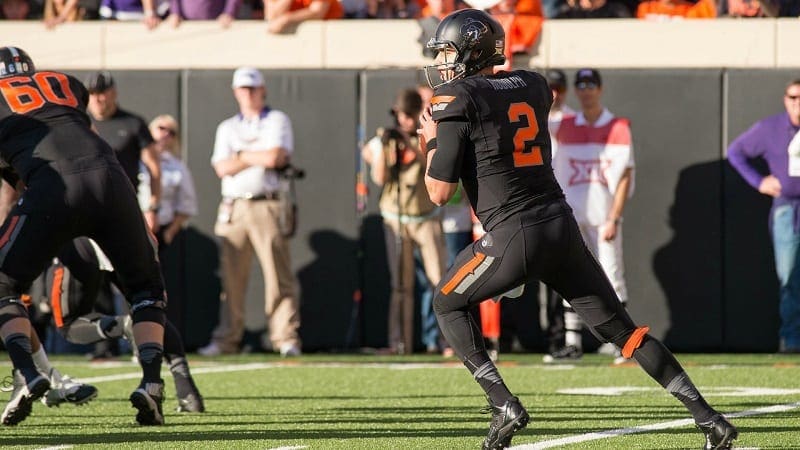 Big 12 teams have struggled to make it into the CFB Playoffs without a conference championship game, but they will have one this year. Of course, to make it into that game and win it will not be easy.
But with arguably the best quarterback in the country coming back (Mason Rudolph), a good offensive line and plenty of weapons at the skill positions, it is not hard to imagine the Cowboys going undefeated this season.
TCU Horned Frogs (2-0):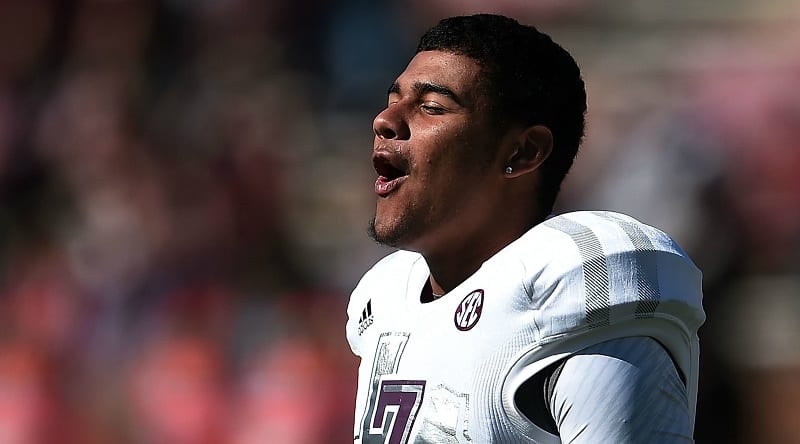 The offense has all the potential in the world with one-time Heisman hopeful Kenny Hill back behind center. He can throw the ball with the best of them, but he tends to struggle with his accuracy. He had an issue with it at Texas A&M, and it apparently followed him to TCU. If he can get his accuracy and turnover issues under control, the offense will put up enough points for the Horned Frogs to be contenders.
The trick will be whether the defense can stop other teams from scoring more. The defense has a good group of linebackers returning and a solid secondary. But the key will be the front four. They are going to need some new faces to start playing like veterans quickly.
If they can, and if Kenny Hill can take care of business, TCU may surprise a few people.
Miami Hurricanes (1-0):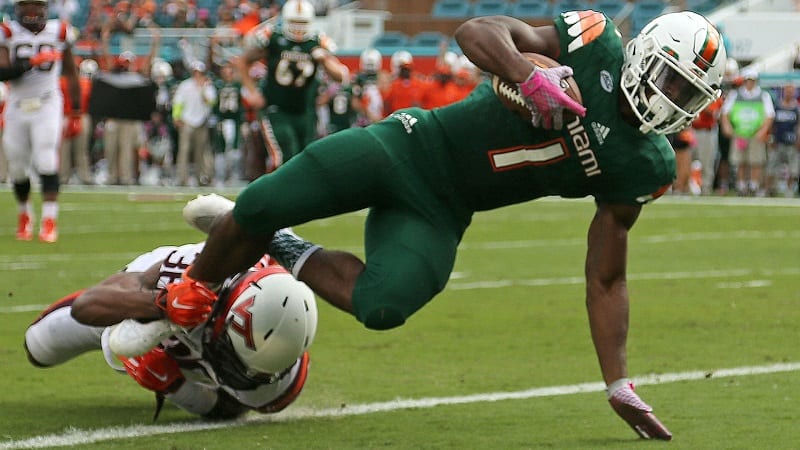 The Hurricanes may be more of an actual 'dark horse' than some of the other candidates. They had to replace most of their secondary, offensive line and their quarterback, but the Hurricanes still have an outside shot of making a run at the playoffs.
Luckily, they have the talent on the roster to replace the guys they lost. Should they get up to speed quick enough, Miami could be an upset win over Florida State, Virginia Tech and maybe Notre Dame from being a legit contender.
They will, of course, have to beat Clemson in the ACC title game (easier said than done).