---
The 2018 MLB season is underway! Time for the Houston Astros to defend their World Series title and for every other team to try and take it away. It's time for fans to be taken out to the ballgame where they can buy some peanuts and crackerjacks. Time to root, root, root for the home team and if they don't win—well, you know. It's a shame.
In the months ahead, fans will see a variety of storylines develop and play out as the 162-game season progresses. Superstars will do super things. There will be a few surprises. Role players will do what they do, and rookies will hopefully live up to their potential.
There will also be a few players that fans will hope play well. These will be guys that have played well in the past but for one reason or another did not play well (or at all) last season. Fans hope these players can mount a comeback and return to their former glory.
The biggest comeback of the year earns someone Comeback Player of the Year honors at the end of the season.  This year, just like every other, there are plenty of excellent candidates.
The Candidates
Jason Kipnis, second baseman, Cleveland Indians
He's never been the most consistent hitter over the course of his career. He hit .303 in his best season (2015); his previous low was .240 (2014). But if the Indians are going to make the World Series this year, they'll need him to do better than he did last season.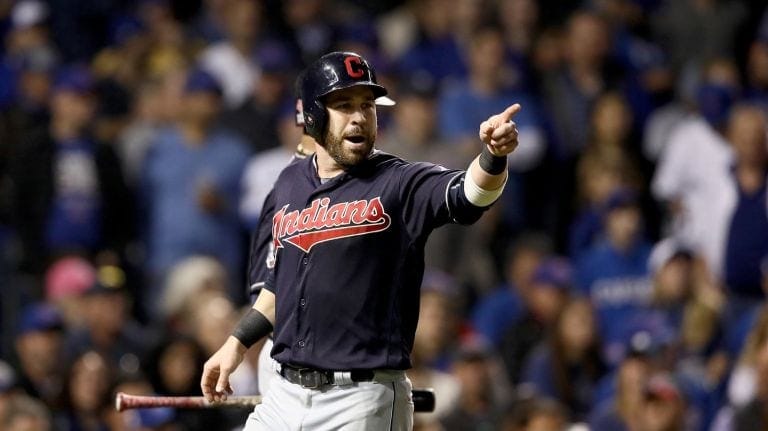 Injuries allowed him to play in only 90 games last season. When he did play, he wasn't nearly as productive as fans have come to expect. A career .268 hitter, he hit just .232 last season. Should he hit well, and the Indians make another run at the World Series, his name could definitely be in the mix for Comeback Player of the Year.
Miguel Cabrera, first baseman, Detroit Tigers
It is hard to imagine the former two-time AL MVP, Triple Crown winner, and 11-time All-Star not playing well, but last season was not a good one for the veteran slugger. It was the first time since he joined the Tigers in 2008 that he hit below .300 (he hit .292 in '08; last season he hit .249  in 130 games). After hitting 38 home runs in 2016, he only managed 16 in 2017.


Even though he had over 100 fewer at-bats (595 in 2016 to 469 in 2017), he struck out nearly as much (110 in 2017, 116 in 2016).
If the Tigers are going to be competitive, they need their longtime superstar to play like a superstar. If they are going to dangle him as trade bait, he needs to prove he hasn't lost it to allow the Tigers to get the biggest return possible for him.
Matt Harvey, starting pitcher, New York Mets
It wasn't that long ago that Matt Harvey was the hottest name in baseball. When he returned from Tommy John surgery in 2014 to pitch 189.1 innings in 2015 with an ERA of 2.71, his legendary status seemed almost guaranteed.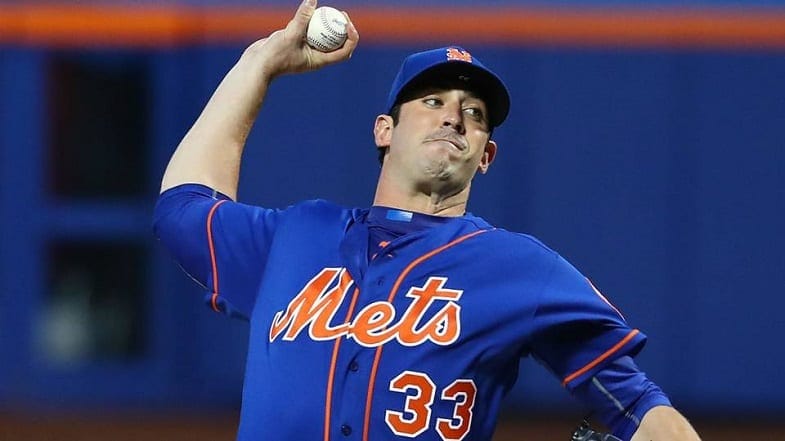 But then more injuries took his velocity and his mojo. He appeared in just 17 games in 2016 and 19 in 2017. As bad as his ERA was in 2016 (4.86), it got worse last season (6.70). But now he is healthy and appears to be getting his velocity back. With free agency coming for him next season, he'll need to have an incredible bounce-back season this year if he is going to cash-in.
Noah Syndergaard, starting pitcher, New York Mets
The 25-year old right-hander known as "Thor" was off to a hot start last season before a torn lat in his right arm brought his season to an end. Through his first four starts (26 total innings) he struck out 30 batters, didn't allow a walk or a home run, and held batters to a .230/.235/.300 line.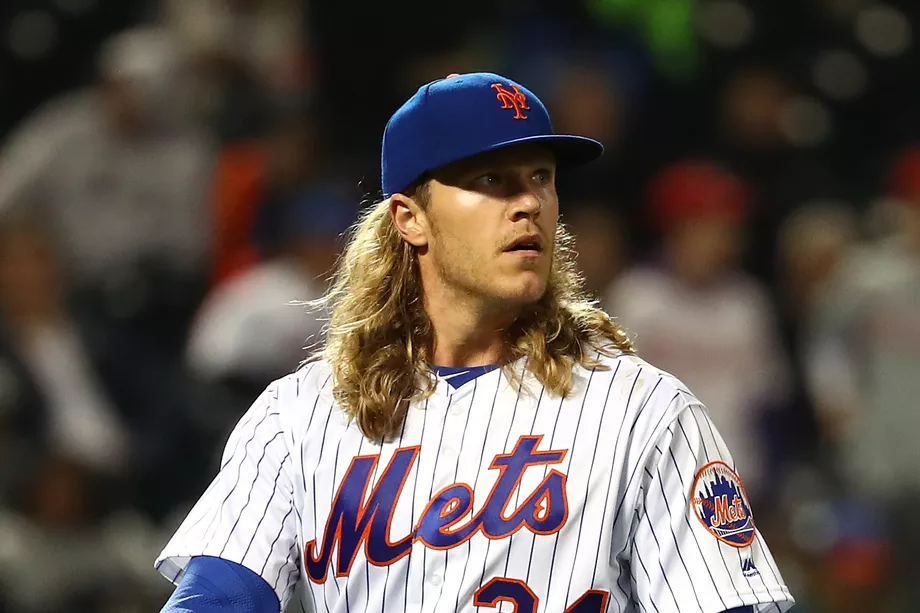 He would have certainly been in the mix for the NL Cy Young had he played the whole season. Should he begin in 2018 where he left off in 2017, Mets fans are going to be very happy (he got the win in his first start but allowed two home runs, he also struck out ten, then gave up another four hits and two runs in his second start, also a win).
Johnny Cueto, starting pitcher, San Francisco Giants
Typically, the guys considered for the end of the year award are the ones that suffered some sort of terrible injury after getting off to a hot start (like Syndergaard). But that isn't the case with Cueto. While he did have some nagging injuries last season, there was no real reason for his lack of production.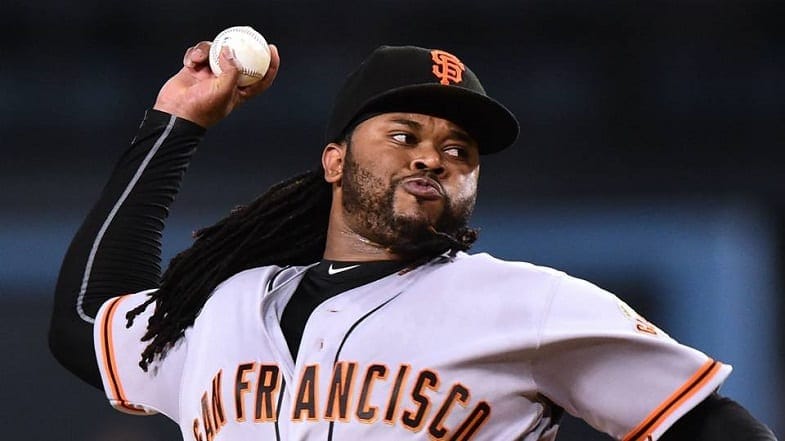 In 2016, he pitched 219 2/3 innings and won 18 of his 32 starts. Cueto also pitched five complete games and had a 2.79 ERA. Last season he managed just 147 1/3 innings and won just eight of his 25 starts. His ERA ballooned to 4.52. Prior to 2016, Cueto posted an ERA of 2.73 over 166 starts over the course of six seasons. There is no reason to think he can't become that guy once again.
Who's going to win the 2018 MLB Comeback Player of the Year?
The race will likely come down to Mets pitcher Noah Syndergaard and Tigers slugger Miguel Cabrera. Both are excellent players that normally produce at a very high level. But there is a big difference in what will drive the campaign for each.
Syndergaard's 2017 season was cut short by injury. Cabrera had injury problems as well, but his issue was more or less a lack of production. What is more impressive, returning from an injury or finding your game again?
If Cabrera can regain his dominant form (or come close to it), he should be a shoe-in for the award. Syndergaard just got hurt; Cabrera actually played poorly. But if Miggy doesn't find his old self, it will be Syndergaard's to lose.