---
This season will mark the end of GM Ozzie Newsome's era with the Baltimore Ravens. He has done a remarkable job in bringing in top talent since being named the GM back in 2002. This offseason, he made sure to bring in the potential quarterback of the future in Baltimore, when he drafted Louisville stud and Heisman Trophy winner Lamar Jackson.
Perhaps what led to the decision to take Jackson at the end of the first round was the poor play from quarterback Joe Flacco in recent years. Talks of his decline gained steam throughout 2017, when he regressed to throwing for just 3,141 yards on the season. He also failed to put the ball in the endzone, evident by his putrid 18 touchdowns and 13 interceptions. Flacco is now 33 years old, and while he has done well in the past, Baltimore needs more from him to overcome the top teams in the league.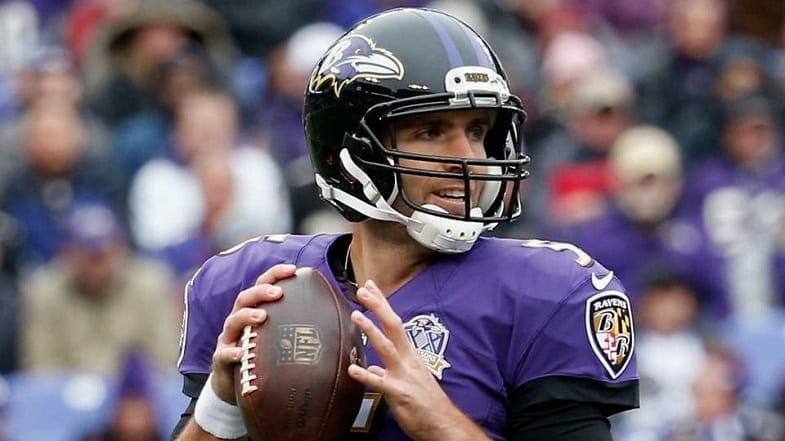 The Ravens were active during the offseason in their efforts to help add talent around Flacco. They attempted to sign Dez Bryant, who refused their offer, so they continued to pursue other wideouts. They eventually inked Michael Crabtree to a three-year, $21 million deal, which will go a long way in solidifying the receiving corps. Crabtree provides the team with great leadership and experience, and most importantly he is a very productive red zone target. His touchdown totals over the past three years are nine, eight, and eight, in chronological order.
Baltimore is currently going with John Brown as the second wide receiver on the depth chart. Brown has impressed so far in training camp, and he is expected to play opposite Crabtree in two receiver sets. Whether he can be productive and stay healthy remains a question. The Ravens also expect a big leap forward from third-year receiver Breshad Perriman, who missed much of the 2017 season due to injury. Perriman is a high upside talent who has the potential to be a dominant wide receiver in the NFL.
The running game improved during the second half of last season. Alex Collins stepped up to take over the starting gig, rushing for 973 yards and six scores on an impressive 4.6 yards per carry average. Collins has a small contribution in the passing game, adding 187 yards on 23 receptions.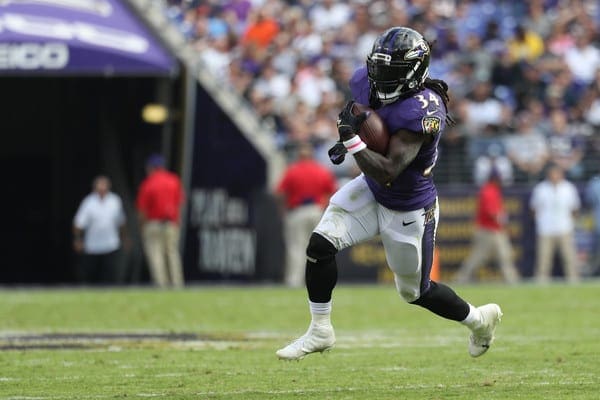 The Ravens' strength in 2017 was on the defensive side of the ball. This unit was very opportunistic, seemingly getting turnovers at will. They led the entire league with a total of 34 turnovers, with 22 interceptions and another 12 fumble recoveries. Despite all of these additional opportunities given to Flacco and the offense, it didn't materialize into too many extra scores. Those missed chances can be solely blamed on the lackluster offensive performance, which certainly needs to improve in 2018.
Word out of Ravens camp is that Flacco is playing lights out. We won't really know how accurate that assessment is until the season kicks off. But if they can elevate their play, they will be in a great position to compete for a division title, despite the Steelers on-paper supremacy, and particularly if Le'Veon Bell's holdout carries over into the regular season.