---
The Texans find themselves in a very interesting position for the first time in many years. After years of dealing with incompetent play at the game's most important position, the team finally has a true star at the quarterback position. Deshaun Watson played as well as any quarterback in the league last season, at least prior to his season ending ACL tear that he endured in practice.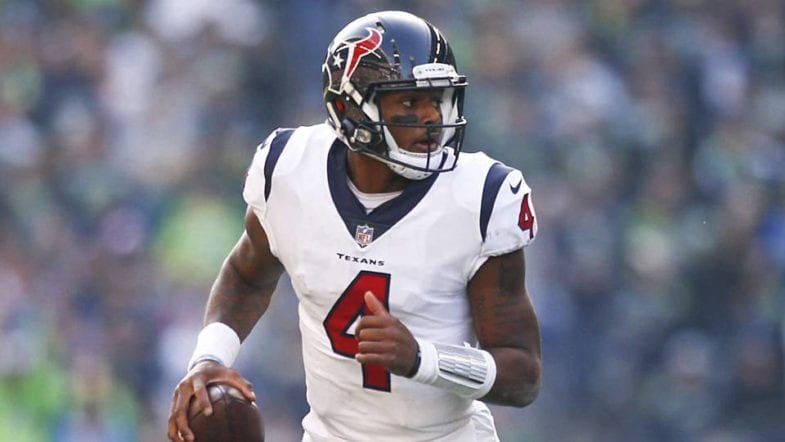 Watson ignited a major spark in the offense, throwing 19 touchdown passes in just seven games. The Texans still struggled to win many of those games, as the defense was simply not playing up to its potential. But as the 2018 season approaches, there is a strong sense of optimism around Texans headquarters. Watson is a"full-go" for training camp, meaning the offense should be able to gel by Week 1.
DeAndre Hopkins remains the main pass catching option, as he has climbed his way to the elite tier of NFL wide receivers. His consistency and ability to win routes down the field make him Watson's first read in most situations. Moreover, Will Fuller V has also flashed with Watson at the helm. Fuller's speed, combined with Watson's ability to throw a very accurate deep ball, led to many connections between the two that simply didn't materialize for Fuller with other quarterbacks on the team.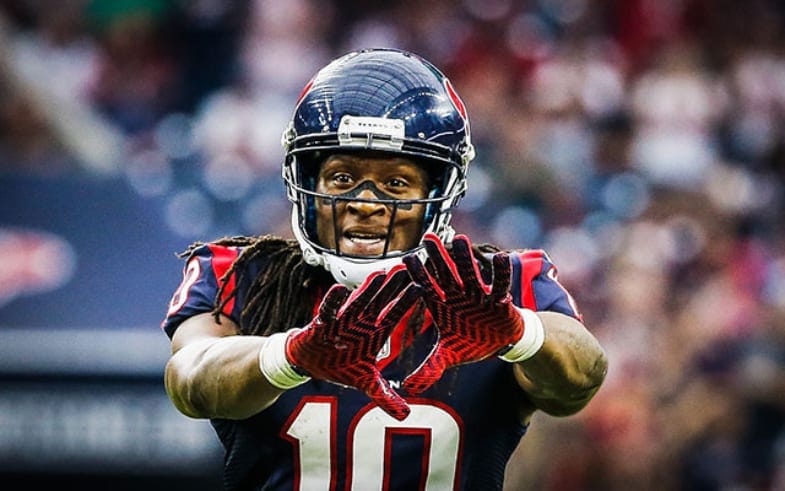 The running game needs to improve from last season. Lamar Miller has failed to live up to the expectations that were naturally formed when he joined Houston. He rushed for just 888 yards and three touchdowns last year. Even more concerning was his significant drop in average yards per carry, which dropped to 3.7 – his lowest mark of his career. With Watson commanding so much of the defensive attention, there is little to no excuse for Miller to perform so poorly.
The fact that the Texans lost four of seven games in which Watson started is a clear indication of their lackluster defensive efforts. The team was often forced into shootouts, and this further impacted their offensive strategy. If the Texans are better able to shore up their defense, it will contribute to a better ball-control offensive scheme. Their defensive prowess clearly starts with JJ Watt, who needs to get back to full health for this unit to be a league leading force once again. Jadeveon Clowney has improved dramatically, and the combination of him and Watt would be difficult for any offensive line to contain.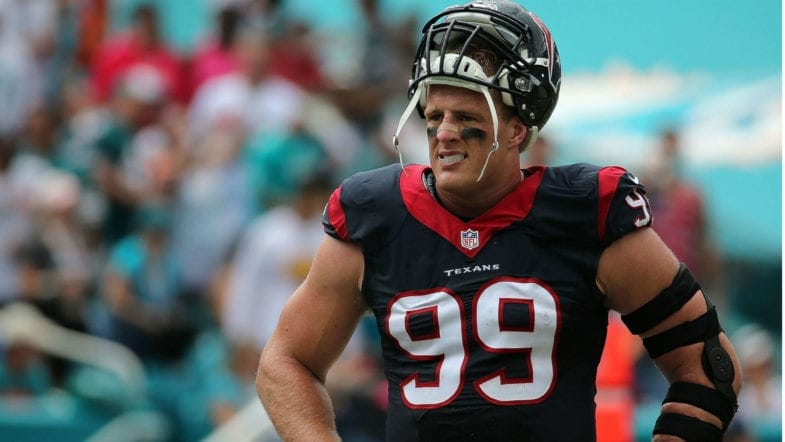 This offseason, Houston also signed safety Tyrann Mathieu in free agency, in an effort to shore up the back end of the defense. Houston was consistently beat for deep plays last season, and they needed to do something to create a tougher and more consistent secondary.
If the defense plays up to its on-paper potential, the offense will benefit as well. It's important to consider just how competitive the AFC South has become in such short order. Last season, the division yielded two playoff teams (Jaguars, Titans), and reports out of Indianapolis suggest that Andrew Luck will start in the team's first preseason game. All of this means that Houston should expect to meet a great deal of resistance in their quest to reclaim the top spot in the division. While Watson certainly provides a major boost to the offense, the success of the 2018 Texans is likely to rest on the defense's performance.