---
The Indianapolis Colts have just one thing to rest their 2018 goals on – Andrew Luck's health. After missing the entire 2017 season due to a shoulder injury to his throwing arm, nobody really knows how Luck's body will respond to his lengthy absence from football. But early reports from training camp are extremely positive, suggesting Luck is throwing the ball very well, appearing to be back to full health.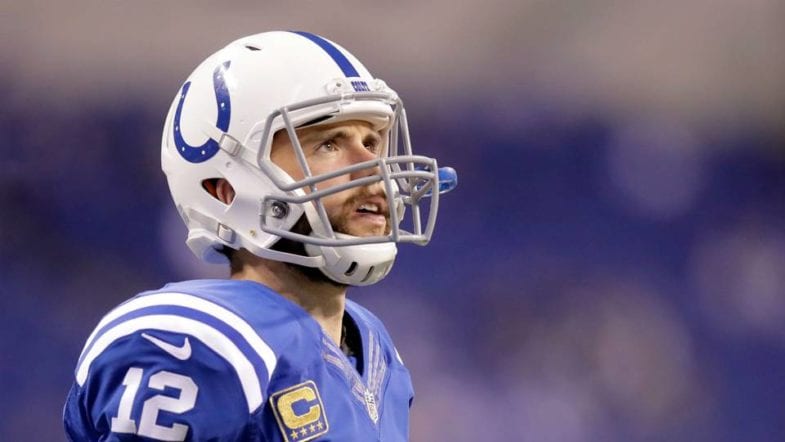 Still, whenever a player is away from the game for such an extended period of time, it is natural to have doubts that he will simply pick up where he left off. These concerns are further magnified in Luck's case, since the Colts have a very weak defense on paper, which is likely to induce a very pass-heavy game plan more often than not. However, if Luck is in fact back to full health, the Colts immediately become a contender once again. Yes, that's how good he is, and that's how much he means to this team.
Time will tell us all about his abilities to perform at a high level, but it is obvious that his presence will provide a huge lift for the entire roster. In an effort to assure Luck avoids taking too many unnecessary hits this year, Indy used their first round pick (number six overall) on the consensus top offensive lineman in the league – Quenton Nelson. This pick should go a long way in protecting Luck, allowing plays to develop downfield, and creating holes in the running game.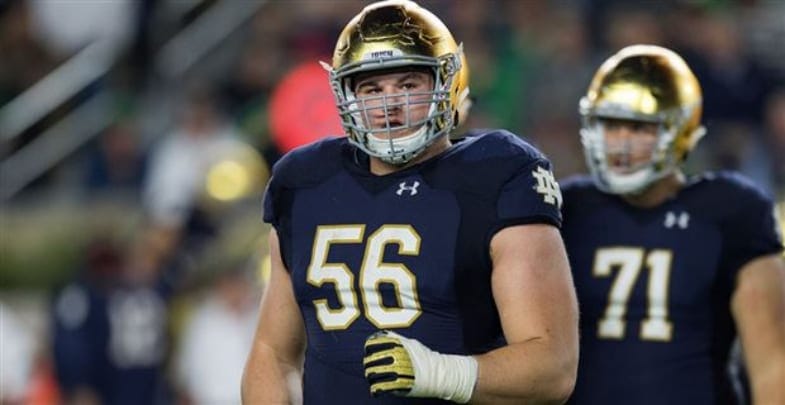 When the Colts hit the field, their quarterback will find an even thinner receiving corps than ever before. Donte Moncrief left in free agency, leaving T.Y. Hilton as the only proven wideout on this team. The Colts did sign Ryan Grant in free agency, but the receiver hasn't lived up to his potential, and has yet to have a 1,000 yard season in his four-year career. In fact, last season was his best by far, and he still only had 573 receiving yards.
As a result, Luck will look toward Jack Doyle as perhaps his most reliable option on the team. The tough tight end was a favorite target for Luck even prior to his injury, and he should be more important to his success than ever, with Luck needing to take as few hits as possible. The Colts also signed tight end Eric Ebron this offseason, suggesting they could prefer to have a two-tight end base offense in 2018. That would make a lot of sense for several reasons. First, it leaves in another potential blocker on most plays, either to protect Luck or to create holes in the running game. Additionally, without too many options on the outside, it makes sense for Indy to maximize their talents, wherever they may be.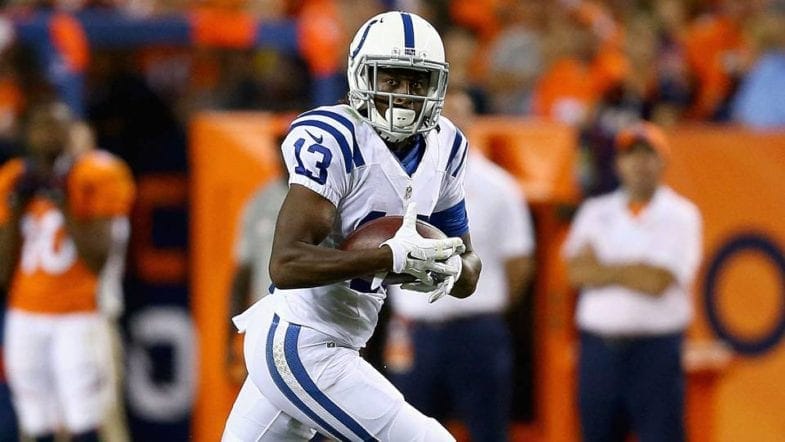 As far as the running game is concerned, drafting Nelson will help a great deal. What won't help is the team's lack of effort to bring in help at the running back position. Marlon Mack currently sits atop the Colts' depth chart, while second string runner Robert Turbin has been suspended for the first four games of the season for violating the league's PED policy. There is some hope that rookie Nyheim Hines will be able to contribute to the team's efforts, particularly due to the absence of Turbin.
In years past, the Colts were able to overcome a weak defensive unit, by leaning on Luck to put up massive point totals and to simply outscore their opponents. But again, Luck's health may not cooperate to achieve such a strategy. The Colts defense was already among the league worst in 2017, ranking 30th overall in total defense, giving up 367.1 yards per game. And the defense appears to be even weaker this year. Their secondary was very poor last season, and they've since lost both Vontae Davis and Rashaan Melvin in free agency. The team will field a very young and relatively thin defense. Getting pressure on the quarterback won't come easily either.
With the way other teams in this division are playing, it is difficult to imagine Indy making too much noise this year. It would certainly come as a major surprise if they did. In fact, the way things look at the moment, it's fair to expect the Colts to finish in last place in the AFC South.