---
There has been no shortage of turmoil this offseason in Foxborough, and most of it has been quite negative. Much of the noise has surrounded players' opinions regarding Bill Belichick's attitude and what it's like playing for him.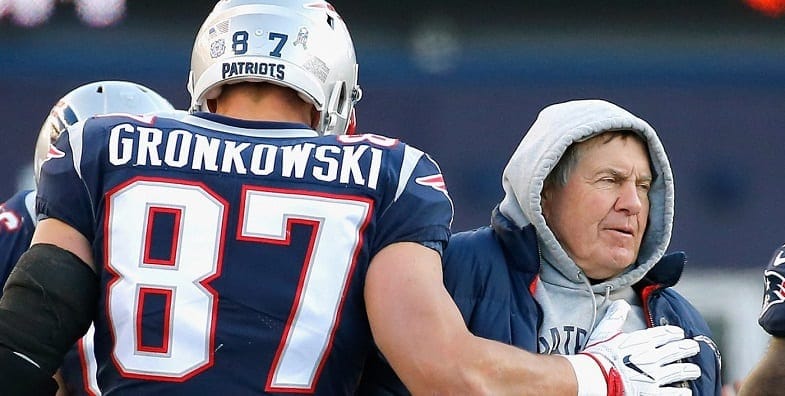 It all began when rumors surfaced that the Patriots were looking to put tight end Rob Gronkowski on the trade block. In response, Tom Brady began to hint that he could retire if the team decided to pull the trigger on that move. Brady's stance is quite simple to understand. The Pats have a tendency to minimize Brady's weapons, thus placing added pressure on his shoulders. And while he has overcome so many changes to the playmakers around him over the years, losing Gronk would be too much at this point in the quarterback's career.
As tensions arose between Brady and Gronk with respect to their coach, many other players stepped up and began to voice their issues with Belichick's coaching ways, including former Pats cornerback Malcolm Butler, who was benched by the coach during the team's Super Bowl loss to the Eagles back in February. But being the professionals that they are, Brady and Belichick have put their "issues" aside, in favor of making another run at a championship, before Brady's looming retirement comes to fruition.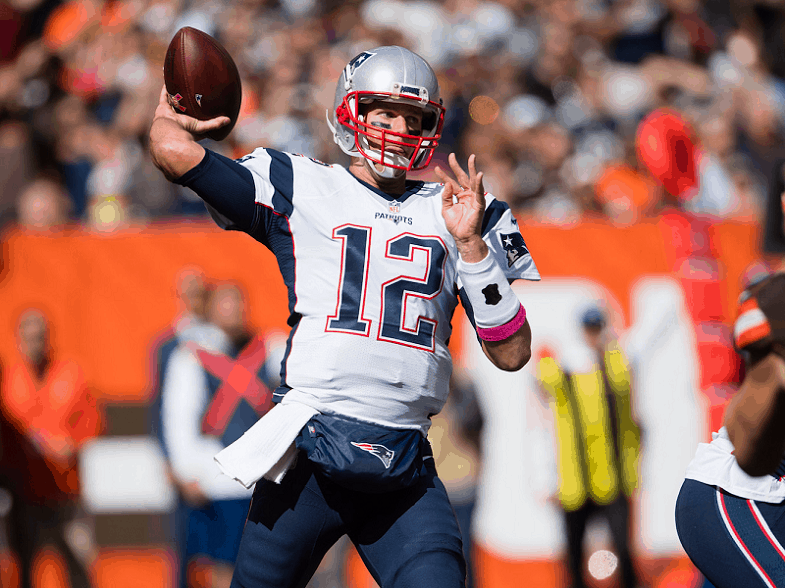 The Patriots offense will likely be potent as always. But they will have to get by the season's first four games without their top wideout in Julian Edelman, who has been slapped with a suspension, due to violations of the league's performance enhancing drugs policy. They still have Chris Hogan, who had a very solid season last year, despite only playing in nine games. In the Pats' second preseason game, the offense looked as explosive as ever. Brady completed 19 of his 26 attempts in the first half, for 172 yards and two touchdowns. Chris Hogan was the recipient of the first score, displaying his continued rapport with Brady. 
The running game will be interesting to watch this season. The Pats have moved on from Dion Lewis, who is now a member of the Tennessee Titans. But they have done well to replace him, by drafting former Georgia running back Sony Michel at the backend of the first round of the recent NFL Draft. Michel will share snaps with Rex Burkhead and James White. Burkhead is currently listed atop the team's depth chart at the position, and is the frontrunner to lead the team in carries this season. But Michel will certainly have a role, and James White will get some playing time as well. In the aforementioned second preseason game, Burkhead and Michel sat out due to injury. White played a major role, and rewarded his team with a 20-yard touchdown catch.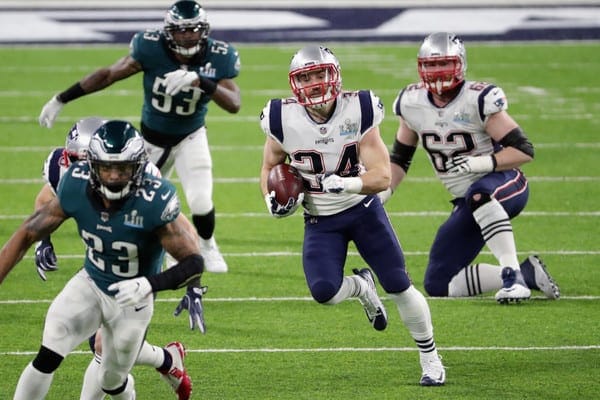 New England's defense was the weak part of the team in 2017, ranking a lowly 29th overall, allowing 366.0 yards per game. They were particularly bad against the pass, permitting 251 passing yards per game, and giving up 24 touchdowns on the season to go with 12 interceptions.
Following the Michel pick at the end of the first round, the Patriots took three defensive players in a row, starting with Florida cornerback Duke Dawson in the second round. They followed that selection by drafting linebackers Ja'Whaun Bentley from Purdue and Christian Sam from Arizona State. Knowing they need to bolster the secondary, particularly after losing Butler in the offseason, they used a seventh round pick on another cornerback, in Western Carolina's Keion Crossen.
In all likelihood, Tom Brady and the offense will need to carry this team this season. It could be a similar situation to the one we saw in 2017, but the Pats better hope they play better than their putrid defensive performance in the Super Bowl, in which they gave up 41 points to Eagles, ultimately losing the game. Eagles quarterback Nick Foles threw for 373 yards and three scores (one pick) in that game.