It's every athlete's dream to win not one, not two, not three… (you know what we're going for) championships. But not many people are actually able to do so. LeBron James, considered by many one of the greatest players to ever step onto an NBA court, is one of those players. As of now, LeBron has only three championship rings.
---
---
The following is a list of NBA players who have been able to win more rings than LeBron has so far won in his career, each winning at least four. There are 39 NBA players on the list, some were a part of dynasties of the past (brace yourself for the Boston Celtics of the 1950s, 1960s and into the 70s as well as the dominant Lakers teams), while others are still playing in the league today. Some were starters who played 30+ minutes in every game, others came off the bench to add that extra zing, or like Robert Horry, make the clutch, game-wining shot. Of course this list is constantly growing, and we may soon see LeBron on it, but he'll need at least eight more successful seasons, winning a ring each year, to catch up to the guy at the top. Even if he does win eight rings in a row, a feat that is nearly impossible to accomplish in this day and age, with super teams popping up everywhere, he won't be able to pass the man with the most rings.
Please note that we are only taking into consideration championships won as players, so you won't find Phil Jackson or Pat Riley on this list. Also, players with the same number of rings are not ranked, but rather listed in alphabetical order. The information used for this piece comes from Basketball-Reference and landofbasketball.com.
[post_page_title]Manu Ginobili – 4 championships[/post_page_title]
We're still waiting to hear whether or not Manu Ginobili will be back to try and add more rings to his collection, he already has four. The shooting guard has played all 15 of his NBA seasons with the San Antonio Spurs, winning championships in 2003, 2005, 2007 and 2014. As the 57th overall pick in the draft, Ginobili starred from the start, putting up 12.8 PPG during only his second season. So far he's averaging 13.6 PPG and 3.9 assists for his career, is a 2-time All Star, and was named the 2007-08 Sixth Man of the Year.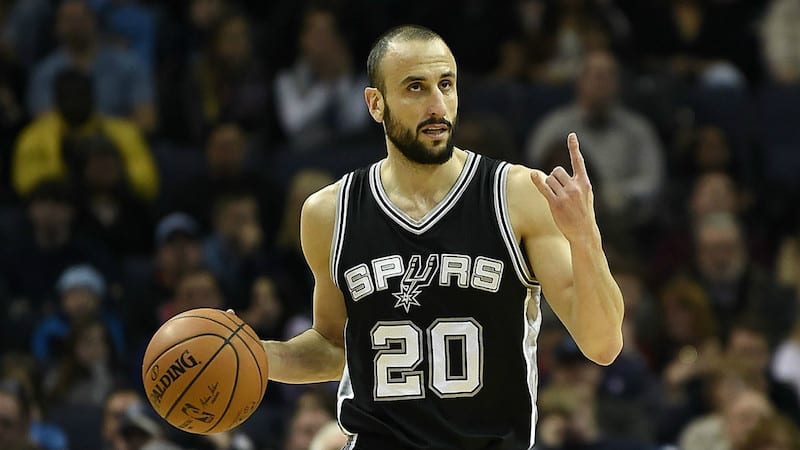 Pages:
Page

1
,
Page

2
,
Page

3
,
Page

4
,
Page

5
,
Page

6
,
Page

7
,
Page

8
,
Page

9
,
Page

10
,
Page

11
,
Page

12
,
Page

13
,
Page

14
,
Page

15
,
Page

16
,
Page

17
,
Page

18
,
Page

19
,
Page

20
,
Page

21
,
Page

22
,
Page

23
,
Page

24
,
Page

25
,
Page

26
,
Page

27
,
Page

28
,
Page

29
,
Page

30
,
Page

31
,
Page

32
,
Page

33
,
Page

34
,
Page

35
,
Page

36
,
Page

37
,
Page

38
,
Page

39