---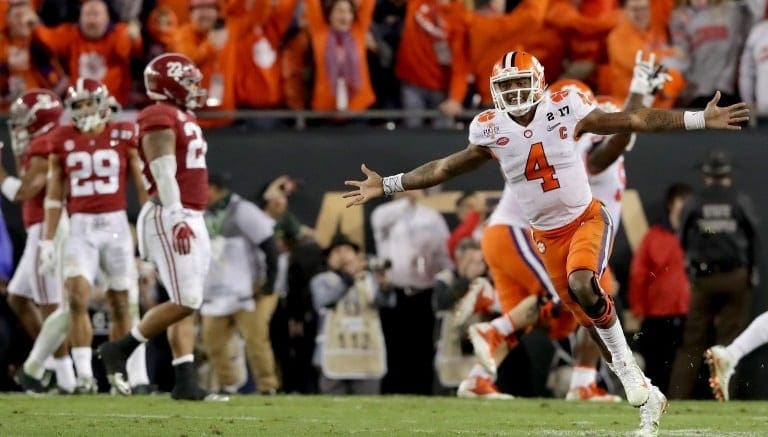 For decades college football fans didn't have a national championship game. The top team in the country was something that the various polls decided. For years this process worked well enough to satisfy the masses. That is until it didn't.
Eventually, the football world began to ask a very important question. How in the world can we crown a champion if we don't have the best two teams in the country play one another? In came the BCS system, along with all the arguments about who the top two teams in the land actually are.
So, then we came up with a new one, the College Football Playoff system.
The system is only three years old, and while it has given fans some thrilling football games, there is already a problem with it. To be fair, it is not a problem with the system. The system can't help it if Alabama and Clemson keep dominating the competition.
But because both programs have outright dominated in recent years, the National Championship game has featured Alabama and Clemson twice. With how things are looking so far this season, there is a very good chance it could happen again.
That is unless someone beats them. But who? Both have already played some excellent teams and defeated them. Is there anyone left on their respective schedules who can get the job done? Or anyone that has a remote chance of taking them down?
Alabama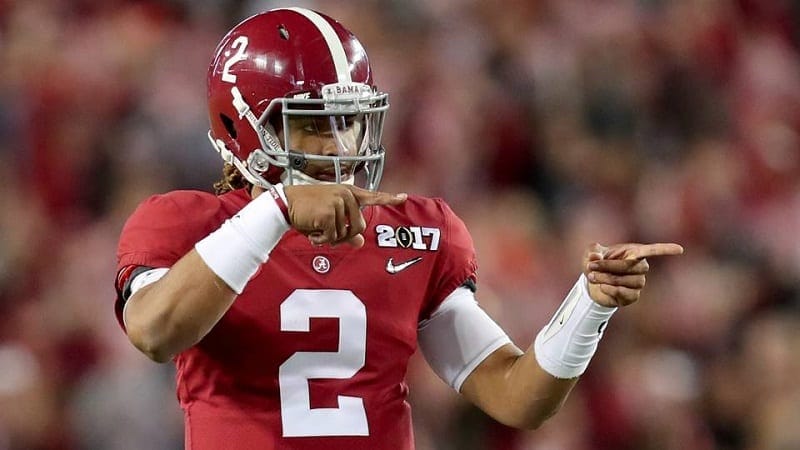 Of the teams remaining on the Crimson Tide schedule, it is hard to imagine most of them even coming close to beating Alabama. But if the right things were to fall in place for the opposition, a couple of teams could pull off the upset of the century.
Arkansas: Arkansas has a nice, balanced offense but they couldn't move the ball against TCU's defense, and the Horned Frogs defense isn't in the same class as Alabama's. The Razorbacks will struggle just to slow down the Alabama run game. There is no way they stop it.
Tennessee: The Volunteers just don't have the talent necessary to compete with Alabama. At their best, the Tennessee offense and defense are average. An average team will not cut it against the Crimson Tide. If they couldn't handle Florida, barely beat UMass, and got crushed by Georgia, they don't have a prayer against Alabama.
LSU: The Tigers lost to Troy. Nothing more needs to be said. But for those that want to get more in-depth— LSU's defense isn't as good as it usually is, they aren't running the ball as well, and they still don't have a quarterback.
They don't have a chance.
Mississippi State: The Bulldogs looked really impressive against LSU. But then they were dominated by Georgia and Auburn. It wasn't any one aspect of the game they failed at in those two losses. Their defense could defend against the run or pass. As for their offense, it rests almost entirely on the arm and legs of Nick Fitzgerald.
Yeah, they don't have a shot either.
Mercer: It's an FCS team.
Auburn: The Tigers are the only team that has a realistic chance of beating Alabama. They run a well-balanced offense, now that Jarrett Stidham has started to find his groove. Beating Alabama requires a good run game, and they certainly have that (208.4 yards/game; No. 36 in the nation).
But more importantly, their defense might be good enough to slow the Alabama offensive juggernaut down. They could stand to be a little stronger against the run. But if they can get their own run game going and force Alabama to throw more, that may not be an issue.
It will not be easy for Auburn, but it's possible.
Clemson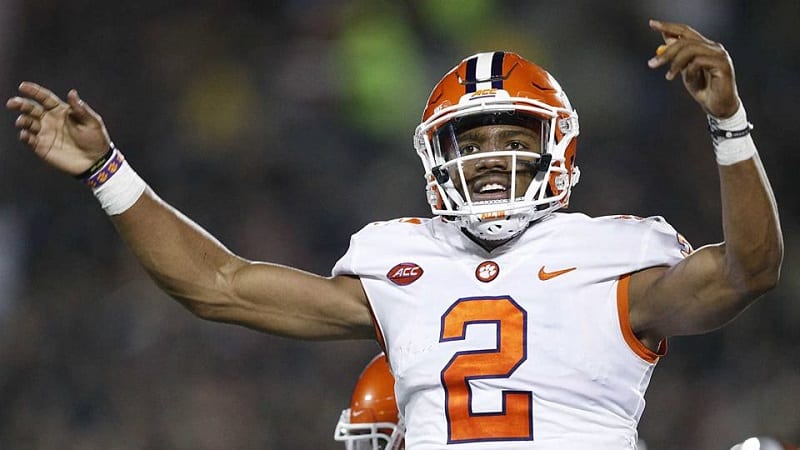 The Tigers have already faced some pretty fierce competition and come out ahead. But let's be real about the rest of the teams on their schedule. It will take a couple of injuries to significant players for anyone of them to beat Clemson. With Kelly Bryant leaving the Wake Forest game with an ankle injury and not returning, that theory could be tested.
Syracuse: They have a decent passing game, but they can't run the ball, and their defense isn't great (no chance).
Georgia Tech: The Yellow Jackets could make it interesting with that power running game they have. Kelly Bryant can't score touchdowns if Clemson doesn't have the ball. This game will be closer than most of the others, but Clemson should be able to win this one easily.
North Carolina State: The Wolfpack could make it a good game. They have a good passing game and a decent rushing attack. As long as the offensive line can provide time, they could move the ball against Clemson. Their run defense is pretty decent as well (85.6 yards/game; No. 8 in the nation).
But the numbers came against inferior competition (Marshall, Furman, FSU and Syracuse). The best team they've played (South Carolina) beat them. So, it is tough to say how good they might be.
Florida State: With Deondre Francois at quarterback—maybe. Without him– not a chance.
The Citadel: It's an FCS team.
South Carolina: Their offense is terrible. The only thing they really do well is keeping guys out of the end zone (20.8 points allowed/game; No. 37 in the nation). But Clemson will have little trouble finishing off drives against these guys.
In conclusion…
The best chance for either of these teams to suffer a defeat is in their respective conference championship games. However, after running the table heading into those games, they will be No. 1 and No. 2 in the nation. Penn State, Georgia or Washington (whoever No. 3 and 4 are at the end of the regular season) will jump in front of them should they lose, but they will not fall out of the top four.
So, the question then becomes whether anyone can beat them. Can Penn State, Georgia, or Washington beat them? It is possible, but it is also possible we'll have the same two teams meeting for the national championship again this year.