---
You can't win in college basketball without contributions from role players. Sometimes they're late bloomers who find new ways to be effective as upperclassmen; sometimes they're young players contributing wherever they're able to; sometimes they're would-be stars who settle into smaller roles, and sometimes they just come out of nowhere. Whatever the specific case, every team that hopes to make it to March Madness, or contend there, needs one or two of these guys.
That's why they're fun to keep a lookout for even in the early stages of the season. So with that in mind, these are five vital "X-Factor" players who are standing out as we head into conference play.
Killian Tillie – F, Gonzaga
If you've watched Gonzaga play this season you've undoubtedly taken notice of Killian Tillie. He's a 6'10'' sophomore who was a vitual non-factor last year when the Zags had two of the country's best big men in Przemek Karnowski and Zach Collins. Now he's averaging 25 minutes, and he's the resident Guy-Announcers-Love-To-Talk-About. (I think they kind of just like the ring to his name, as well as talking about how he comes from a family of professional volleyball stars.) That said, Tillie is also giving people some legitimate reasons to talk.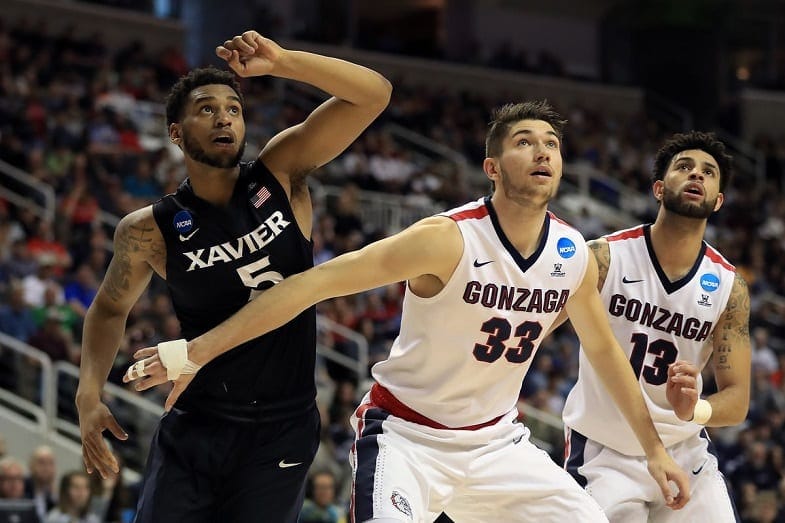 This is a guy with a really difficult task. He's looking to fill Collins's shoes, and he has to do it alongside Johnathan Williams – the latest legitimate star forward for the Bulldogs. Tillie has risen to the occasion though, lifting all his averages and emerging as an invaluable fourth cog behind Williams, Josh Perkins, and Zach Norvell Jr. – Gonzaga's "Big Three," if you will. Watch a few games and you'll see that despite the superior scoring ability of those three, and the significant skill of Williams, it's Tillie who seems to dictate what happens. In the Bulldogs' biggest win, a 91-74 victory over #25 Creighton, he had 22 points on 9-16 shooting with 8 rebounds. In the Zags' two losses he struggled, fouling out in double overtime against #7 Florida and being held to 6 points, 4 rebounds, and 4 turnovers against #4 Villanova.
Javin DeLaurier – F, Duke
Javin DeLaurier's averages don't jump out at you, particularly with so much NBA-bound talent on Mike Krzyzewski's roster. The sophomore is at about 5.3 PPG, 5.1 RPG, 1.0 AST, and 0.8 BLK – all increased from his freshman season, but none remarkable. He also struggles with foul trouble, which makes it even more difficult for him to find minutes behind the likes of Marvin Bagley III and Wendell Carter Jr. Nevertheless, it's DeLaurier who is often the Blue Devils' motor.
Coming off the bench, DeLaurier brings instant energy, constant talk, and Duke's most versatile defensive ability. He also manages his modest production in fairly limited time. For instance, in the Devils' 87-84 win over Florida at the PK80, DeLaurier had a crucial 6 points and 5 rebounds in just 12 minutes of play. In keeping with this ability to pack production into short time, DeLaurier also happens to be one of the best rebounders in the entire country on a per-minute basis. The sophomore is averaging about 0.37 REB/min. For reference, Bagley III, a possible #1 pick in the NBA Draft, is at 0.36, and Carter Jr. at 0.35. DeAndre Ayton at Arizona, another potential top pick, is at 0.29, and Luke Maye, DeLaurier's Tobacco Road rival, is at 0.33.
Justin Jackson – F, Maryland
This is a pick that might annoy Maryland fans or Big Ten observers, because Justin Jackson was supposed to be a star. He was very promising as a freshman last season, and with Melo Trimble having moved on after what feels like 427 years in College Park, Jackson looked like "The Guy" coming into the season. Frankly, he's been a disappointment.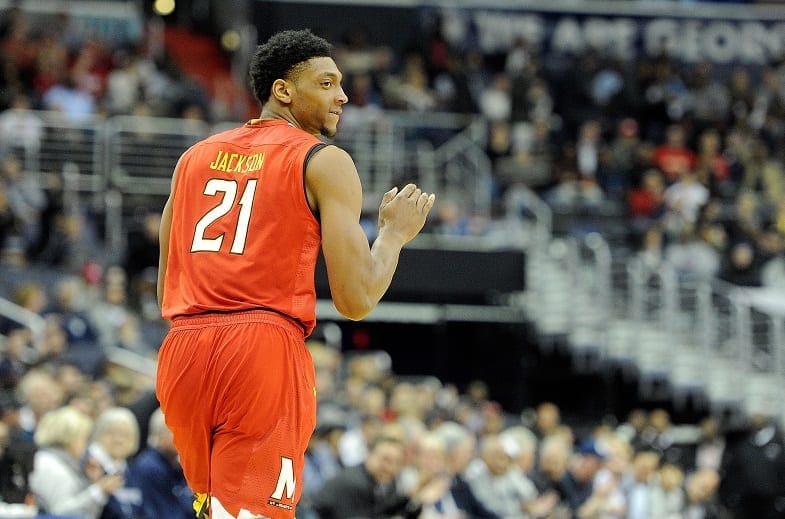 Jackson's scoring average is down and his three-point shooting has regressed, from 43.8% last year to 36.6% so far this season. His issues have been so clear in fact that a recent story revealed his childhood coach had taken a drive to see him and figure out what was wrong. The sophomore forward was held out of a few games earlier this month due to illness, but connecting the dots, one wonders if Mark Turgeon is just giving him time to get his head right. None of this is disqualifying here though; you don't have to have improved or even necessarily lived up to expectations to become a valuable X-factor.
Jackson probably remains the Terrapins' most talented player. He can do a little bit of everything, and it may be best if he focuses on doing just that rather than trying to fill the Trimble scoring void. Maryland is a respectable 11-3 (albeit against weak competition) with Jackson playing nowhere near his best. He's still found ways to contribute – he's raised his free throw percentage 13 points, for instance, and is near-perfect from the line in close games – but there's more to come. Ultimately, if Maryland needs a push during conference play or in pursuit of a tournament bid, Jackson is poised to deliver it.
Jordan Shepherd – G, Oklahoma
The story at Oklahoma is Trae Young – a good but not elite recruit who has completely hijacked the spotlight in college basketball. The freshman guard is averaging an eye-popping 28.7 PPG and 10.4 APG, and has the Sooners at 10-1 and looking like a team that could threaten anybody. There's no doubt about it: the kid is a college superstar and will get a shot at the next level. Behind Trae Young, however, is Jordan Shepherd, perhaps the least noticeable player on this list but one who could factor in big for Oklahoma.
Shepherd is a 6'2'' sophomore, seventh on the team in scoring and playing just under 18 minutes per game. There are a few things he does very well though, and in games when Young isn't dominating (if such games should ever come to be in the realms of men) he ought to be a very valuable insert off the bench. Shepherd leads the team with a 46.2% mark from long range, and averages about 5.3 assists and 2 steals per 40 minutes. He does the little things, and has proven it in helping the Sooners to some of their biggest wins. Shepherd had 2 steals in the final 5:04 of a win over Wichita State (as well as some clutch free throws), and hit a three to put his team up 9 with 6:10 to go against USC (once again hitting icing free throws in the final minute). He's not a star by any stretch, but if this team ends up making a deep tournament run, he'll play his part.
Anas Mahmoud – C, Louisville
If your team has played Louisville in the last three seasons, you probably hate this guy. He's a colossal pain to play against. Now a senior, Mahmoud is a 7'0'' tower who may or may not have blood pressure, and who consistently comes up big in the toughest games. He lacks elite athleticism at his position and has never made a particularly consistent impact on the offensive end. But he also doesn't mess up, and he's one of the most frustrating defensive big men in the NCAA, allowing him to have a huge part in most of the Cardinals' biggest wins.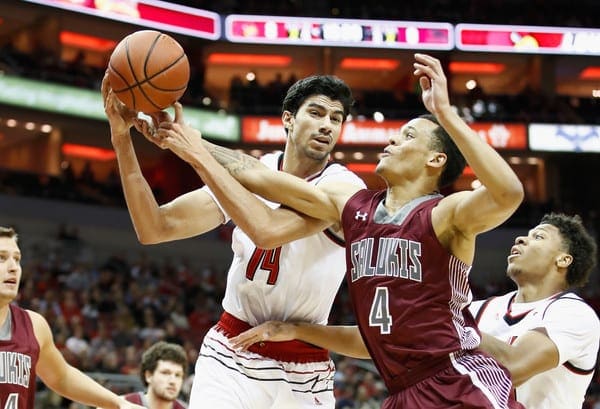 Mahmoud is averaging 8.8 PPG and 6.9 RPG so far this year – perfectly respectable, but nothing to turn your head. It's his block statistics that will do that. The senior is currently blocking 4.3 shots per game, which is good for second best in the country – though if you dig a little deeper you find that he's probably the most effective shot blocker in the game. His 6.4 blocks per 40 minutes mark is behind only a few others (and ahead of Mo Bamba's 5.94), and one other deeper statistic is simply remarkable: Mahmoud averages 2.35 blocks per personal foul. No one else in the country is over 2.0.
When you play Louisville, you're worried about Deng Adel and Quentin Snider. But as often as not, Mahmoud's the guy who beats you.