---
March Madness is nearly upon us, and that means the scramble for tournament entries and seeding position is on. Toward the top of the rankings, with the possible exception of Virginia, it seems like every time a few teams get hot they backtrack just a week later. With all the turnover in the top 10, we may be heading for a postseason in which there's virtually no difference in quality between 1- and 2-seeds. A little bit lower on the prospective brackets though there are a few teams that seem to have found some steady play and are heading into March like Deng Adel with a head of steam (but sorry Louisville, you're super not on the list).
These are some of those teams you might want to keep an eye on in conference tournaments in the coming weeks.
Gonzaga Bulldogs (27-4)
Alright, I lied – this isn't only about teams lower in the rankings. But Gonzaga still deserves mention because it looked like a fairly mediocre team a month or two ago. Simply put, the Zags should have regressed more than they have. Mark Few lost Nigel Williams-Goss, Przemek Karnowski, Jordan Mathews, and Zach Collins – four of the top-five scorers from last year's national runner-up. He actually would have been forgiven if, for once, he didn't get the Bulldogs into the tournament this year. But thanks to a scorching hot 2018 thus far, that's not a concern.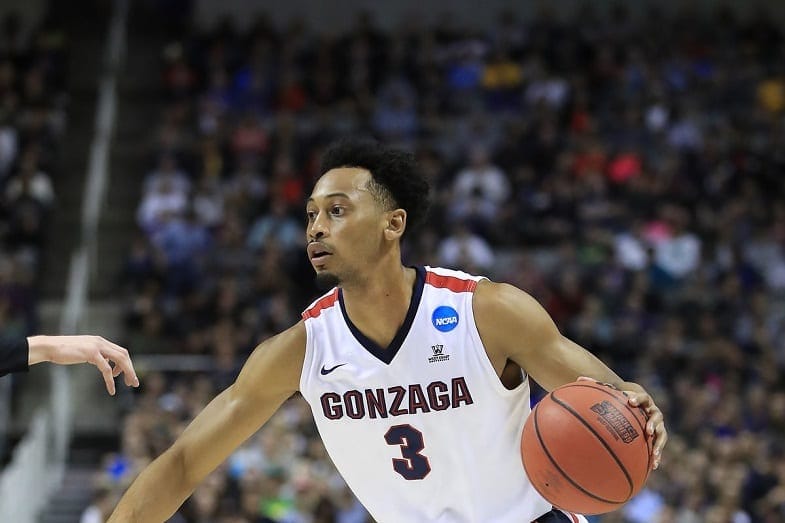 Gonzaga is riding an 11-game winning streak into the WCC tournament, and is 15-1 since January 1st (the lone loss coming to Saint Mary's, whom Gonzaga later beat by 13 on the road). Most encouraging for fans of the Zags might be that there really hasn't been a dramatic change in the team's production, or even any particular player's to spark this recent hot streak. They've actually been pretty good all season, with four respectable losses (to then-#7 Florida in overtime, to then-#4 Villanova, at San Diego State by two points, and to Saint Mary's, as mentioned). But this year it's taken a stretch like these last 11 games to get people to pay attention.
Middle Tennessee (23-5)
With a strength of schedule in the 90s and an early loss to Belmont, Middle Tennessee didn't necessarily look like an NCAA contender early in the season. For the most part, though, the Blue Raiders have put together an impressive campaign. They don't exactly have a key win to their name (which could mean their eventual tourney seeding will be lower than the numbers would otherwise suggest), but they lost to USC and then-ranked Miami by just eight total points. And through the season so far, the senior duo of Nick King and potential-March Madness-hero-just-because-of-his-name Giddy Potts have averaged a combined 34.6 points per game.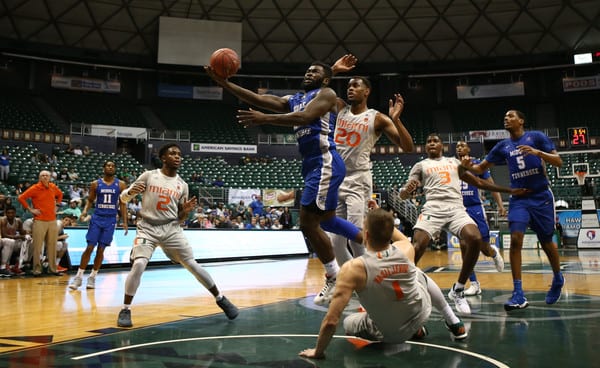 More to the point, there aren't many hotter teams in the country. Middle Tennessee has won 10 straight games dating back to January 20th, and is 15-1 in Conference USA play. Again, there isn't a signature win on the season, and right now it looks like no other Conference USA team will even make the tournament. But you can only beat the teams in front of you come conference play, and that's all the Blue Raiders have done. I'll put it this way: if Gonzaga had the exact same resume we'd probably be talking about a 5-seed.
USC (21-9)
USC has been one of the tougher teams to figure out this year. They were a little over-hyped heading into the season, and it showed when they were demolished by Texas A&M in November to kick off a three-game skid. Since then they've been up and down, and with promising sophomore De'Anthony Melton ineligible for the year and now Bennie Boatwright out injured, it's clear the Trojans aren't the team some thought they would be. Despite the obstacles and inconsistencies though, this team has come on strong of late and is now going to be an interesting one to watch in March.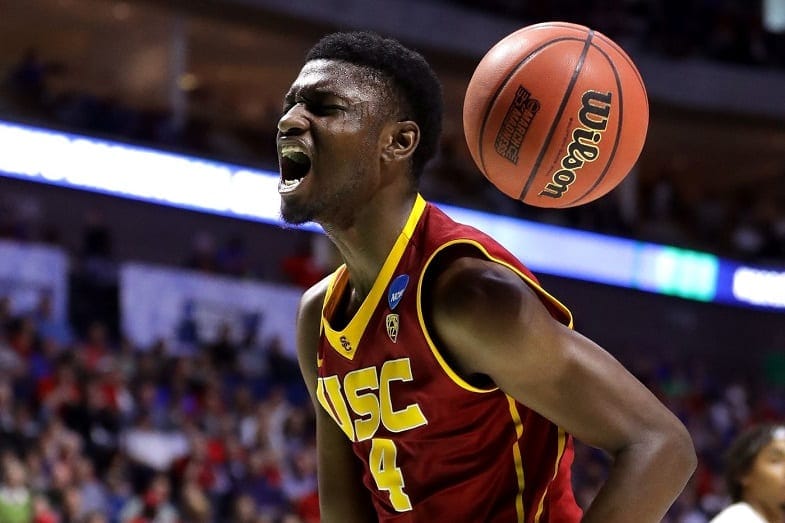 Granted, "red hot" might be a little generous here; there's no 10-game winning streak to talk about. But USC has won its last four, and a three-game losing streak before that wasn't as bad as it sounds. Three- and two-point conference road losses to UCLA and Arizona State are perfectly respectable, and a third road loss to Arizona (before Allonzo Trier's injury) is understandable as well. The Trojans had won their previous six games too, meaning they're 10-3 since January 10th without a bad loss. The Boatwright injury limits this team's ceiling in the NCAA Tournament, but if Chimezie Metu's patented half-hook stays automatic he can handle post duties by himself, and senior guards Jordan McLaughlin and Elijah Stewart will be heard from.
St. Bonaventure (23-6)
Here's a hot tip for March: watch the Atlantic-10 Tournament. It's a rock solid conference that's going to put at least two teams into the NCAA Tournament, and the three-way scrum at the top between Rhode Island, St. Bonaventure, and Davidson is virtually guaranteed to produce some dramatic postseason moments. Just Tuesday night, the Bonnies clawed to a 3OT senior night win over Davidson in what might have been the craziest game of the season to date. Watching the Bonnies' Jaylen Adams and Matt Mobley trade buckets down the stretch with Davidson's Kellan Grady and Peyton Aldridge (the best scoring duo you haven't seen) left little doubt that either team could thrill us in March.
But the Bonnies came out on top, and that made it 11 straight – the team's last loss coming at the hands of Davidson in mid-January. They beat Rhode Island when the Rams were ranked 16th nationally, and will lock up the 2-seed in the conference tournament if they can close out the regular season with a second win over Saint Louis. This team has simply been on fire, and is probably going to be a trendy pick as a giant killer come Selection Sunday.
Michigan (24-7)
Michigan State is actually the hotter team, having won 12 straight as of this writing. But when you look a little closer, the Spartans have mostly been scraping by against some of the weaker teams in the Big Ten for a few weeks now – and they're expected to beat everyone anyway. Michigan was more of a question mark coming into the season, and after an up-and-down start seems to have found itself.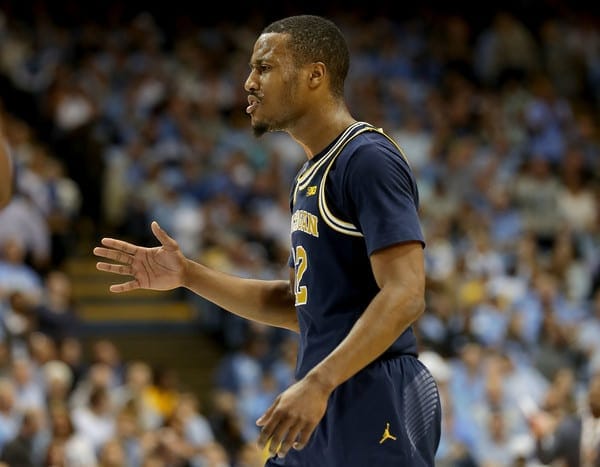 Since a four-point loss on the road to then-#3 Purdue, the Wolverines are 7-1. That stretch includes wins over then-#8 Ohio State and at Penn State (which is a better team than you might guess if you don't pay attention to the Big Ten). Michigan is giving up just 61.1 points per game over those eight games, which is about on par with what it did up to that point as well, but entirely against conference competition. The biggest factor in Michigan's stabilized play might just be a hot streak from senior guard Muhammad-Ali Abdur-Rahkman though. Up through the aforementioned Purdue loss, Abdur-Rahkman was averaging 11.1 points and 3.1 assists and shooting 41.2% from the field. Since, he's averaging 15.8 and 4.3 and shooting 46.6%. That's a fairly substantial leap in production and efficiency for a senior's final months, and it's made Michigan a tougher team to face down the stretch.