---
Fans of every sport look forward to the start of their season, but few do so with the passion and intensity of NFL fans. It's why terrible games like the Hall of Fame Game and every other preseason contest generate the ratings they do. Fans know it's not going to be a well-played game, but they haven't seen any football for months.
So, they watch anyway.
When the regular season starts—well, it might as well be a national holiday. Time to watch our favorite teams beat up the competition on their road to the Super Bowl. That is, as long as no one significant gets hurt.
Injuries are a part of the game. Teams know they can happen and try to be as prepared for them as they can be. But it is impossible to plan for every injury—especially if it's the team superstar that goes down, or if you lose four wide receivers in a single game (just as the New York Giants).
The philosophy of just about every team is 'next man up,' but that doesn't mean the next man is going to be able to fill the shoes of the player he's replacing. But the reserve isn't as good, so there is bound to be a drop off in production when the No. 2 enters the game. Hopefully the drop off isn't big enough that the team goes from a contender to a pretender. But for some teams, that is precisely what happens.
They lose one guy, and they fall apart.
It isn't looking so good for the Green Bay Packers after losing Aaron Rodgers and the Cardinals have struggled more than anyone expected after losing David Johnson. The Colts are terrible without Andrew Luck, but they would probably still be bad even if he was playing.
What other teams would struggle if they lost one guy and who?
Pittsburgh Steelers, Le'Veon Bell: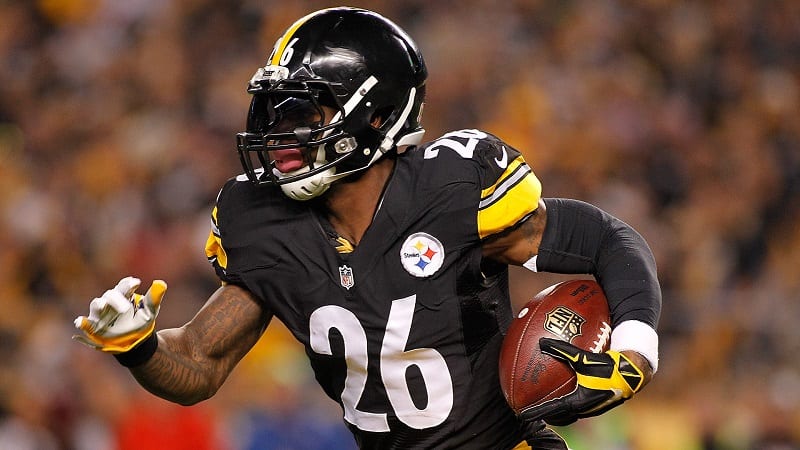 All you need to do is look to last season to see this is true. With Bell, the Steelers had the most dynamic offense in the league. With him running the ball, they powered right through the Miami Dolphins and Kansas City Chiefs in the playoffs. But when he left the AFC Championship Game early on the offense quickly went in the tank.
They survived without him in 2015, but back then they had Deangelo Williams to pick up the slack. Right now, there is no telling if James Conner can. However, if the Steelers are foolish enough to let Bell walk in free agency, we may soon find out.
Jacksonville Jaguars, Leonard Fournette: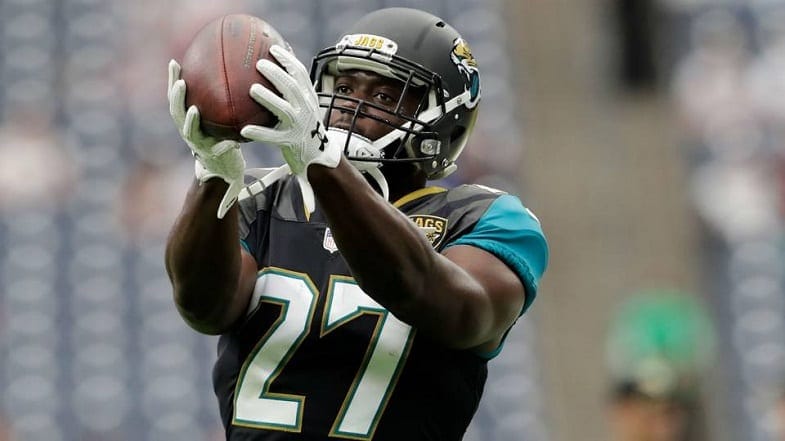 Their defense will be what wins them a championship (if they ever make it that far), but they will need their offense to win them enough games to get there. Right now, with Blake Bortles at the helm, they are relying on their running game to carry the offense; a running game they didn't have until they drafted Fournette.
Some may try to argue that they don't necessarily need him since they beat the Colts without him, but come on—let's be real. They didn't need him to beat the Colts. But as for the rest of the NFL? Oh yeah, they need him.
New Orleans Saints, Drew Brees: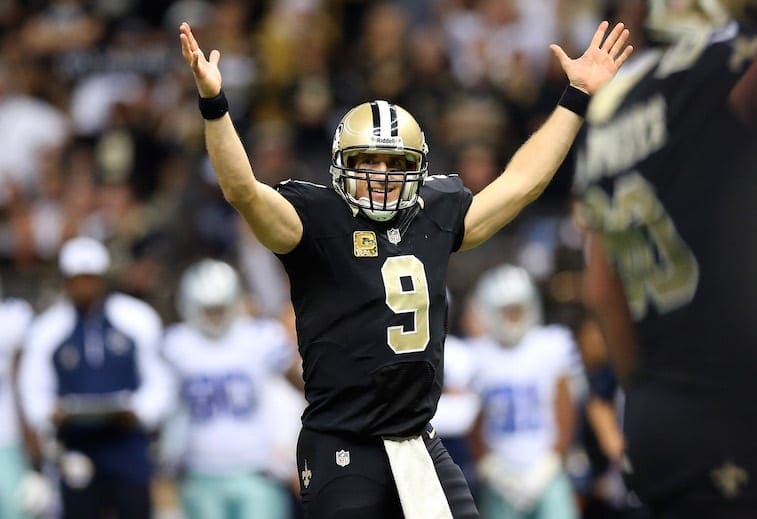 The only thing that has made the Saints worth watching for several years now has been their passing game—which they wouldn't have without Brees. They haven't been any good at running the ball. Their defense has been so bad that if they were not great at passing, they'd never win a game.
This season may appear to refute the argument of his importance to the team. The Saints defense may be half-way decent this season, and they are currently one of the top-15 rushing teams in the NFL. Their passing game is ranked 14th at the time of posting this; they haven't finished a season ranked outside of the top five in passing since Brees came to New Orleans in 2006.
But if you take Brees and the passing game out of the equation, the running lanes for Mark Ingram and Alvin Kamara will disappear.
Los Angeles Rams, Todd Gurley: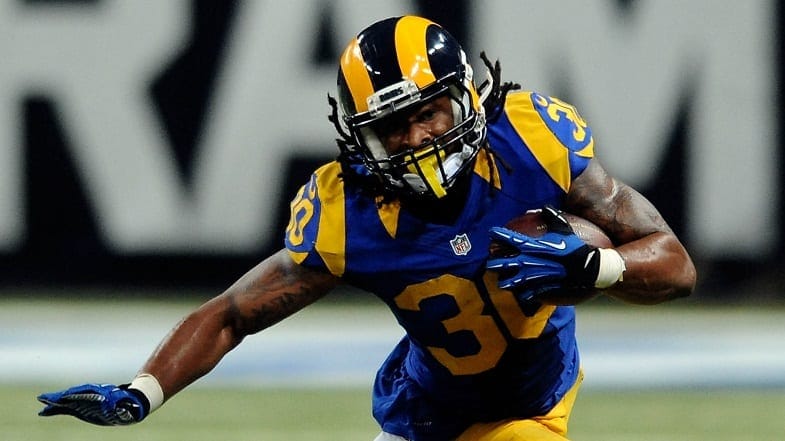 During his rookie season in 2015, the Rams lost seven of the 13 games he played in. In those games, he accounted for 100+ total yards from scrimmage twice and ran for 100+ just once. In the six wins, he ran for over 100+ in four and had at least 79 total yards in each.
Last season, he failed to run for 100 yards once and only accounted for 100+ total yards from scrimmage once. Teams had nothing to fear from him which made it much easier to focus on shutting down rookie quarterback Jared Goff.
This season, Gurley has his groove back, and Goff appears to be a legitimate NFL quarterback. But take Gurley out of the equation, and Goff becomes a bust again.
Dallas Cowboys, Zack Martin: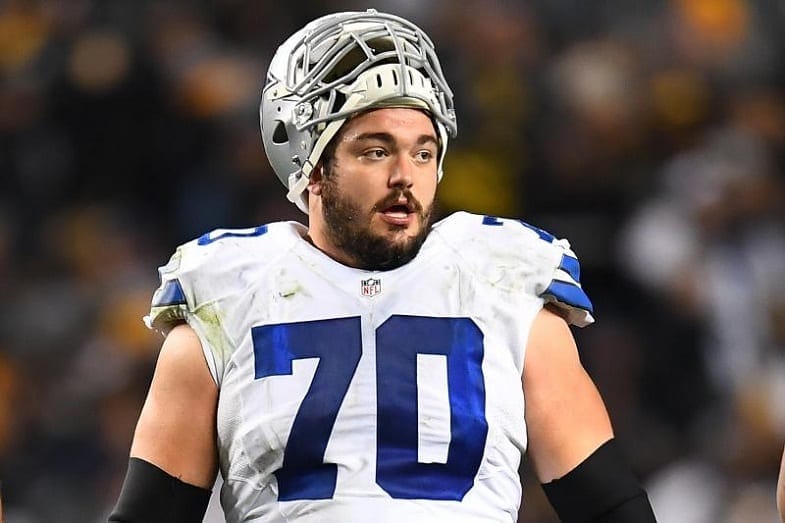 It would be easy to assume Ezekiel Elliot or Dak Prescott would be the one player the Cowboys can't do without. But history has shown that is not the case. In 2014, they had a dominant run game with Demarco Murray. Then in 2015 they had a good running game with Darren McFadden but lost more games with Tony Romo out.
So then the quarterback must be an essential player for the Cowboys, right? Wrong!
In 2016 they had a strong running game (Ezekiel Elliot) and stellar quarterback play (Dak Prescott). But then this season the offense, with Elliot and Prescott, is not playing as well. What changed? They lost two offensive linemen, Doug Free and Ronald Leary.
The offensive line is the key to the Dallas Cowboys. Since Zack Martin is next in line for a contract extension, he is the one player the Cowboys can't live without.