---
The NBA season is half over. Every team has 41 games under their metaphorical belt. As could be expected, the usual suspects are leading the playoff charge. Golden State and Boston have weathered injuries to lead their respective conferences.
Toronto and Cleveland are in hot pursuit in the East and Houston and San Antonio are in the West. Filling out the rest of the midseason playoff bracket are the usual contenders and a couple of new ones. But that doesn't mean they are going to be satisfied with just making the playoffs or that some of the outliers don't have their sights set on making the playoffs either.
They just need a little help—and will try to get it over the next month as the NBA trade deadline approaches (February 8 at 3 PM ET). As the deadline approaches, the rumors will run fast and furious. Who's looking to buy? Who's looking to sell? What players could be on the move?
Potential Buyers
New Orleans Pelicans: After acquiring DeMarcus Cousins, the Pelicans have become much more competitive and entertaining to watch. But it remains to be seen if they have enough to become legitimate contenders. If they fail to make a good push, Cousins could decide to move on. He becomes a free agent after this season and will be highly sought after by many teams. The Pelicans know it may not matter how much they offer him if they don't improve the team.
Detroit Pistons: The Pistons have made it to the playoffs once in the last eight years (2015-16) and were swept in the first round. Like many teams, they have had to deal with injuries. But overall, the team is in contention for a playoff spot. However, to ensure they make it and have a better shot at advancing out of the first round, they are looking to upgrade their roster.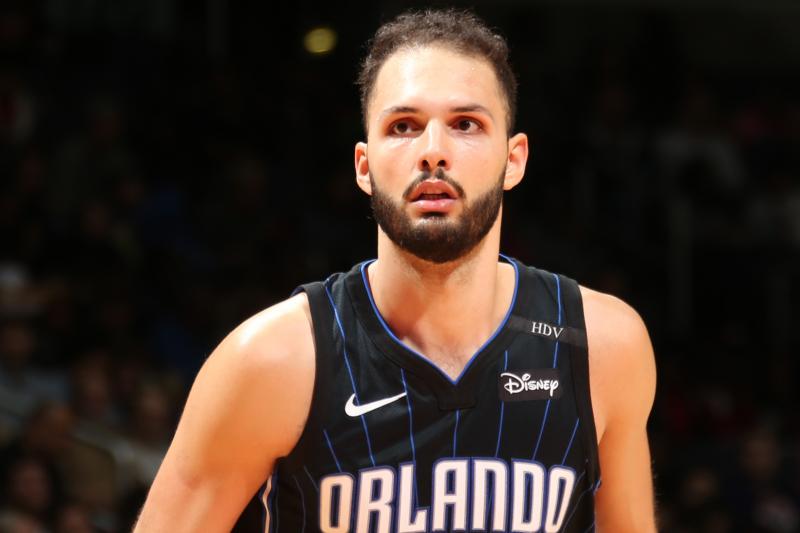 They have been in talks with the Orlando Magic for Evan Fournier, but nothing has happened yet. With a few weeks to go before the deadline, there is plenty of time for someone's resolve to crack and for a deal to happen.
Other potential buyers: The New York Knicks and Portland Trail Blazers are said to be aggressively looking for talent. Both are fringe playoff teams at the moment (New York is a couple of games out while Portland could get bumped). According to the rumor mill, the Knicks are open to using Willy Hernangomez and Kyle O'Quinn as pieces of a potential trade.
Potential Sellers
Los Angeles Clippers: The Clippers appeared poised and ready to move their star center, DeAndre Jordan, early in the season. The team knows he will probably opt out of contract and look to cash in in the offseason. But with Chris Paul gone and Blake Griffin battling injuries, they may be more interested in getting the rebuild started.
However, it doesn't appear that anyone has made the Clippers an offer they are willing to accept. With the team playing better and looking like they may contend for a playoff berth, they may be more apt to add pieces rather than subtract.
Chicago Bulls: Nikola Mirotic has made it no secret that he wants out of the Windy City. His desire has been public knowledge ever since he was punched by Bobby Portis during practice back in October. The Jazz, Trail Blazers, Knicks and Pistons have expressed interest.
Despite his objections, the Bulls could void his no-trade clause if they decide to pick up his option. He is averaging 17.7 points and seven rebounds a game. Rumor has it, the Jazz are in talks with the Bulls for Mirotic and could give up Derrick Favors.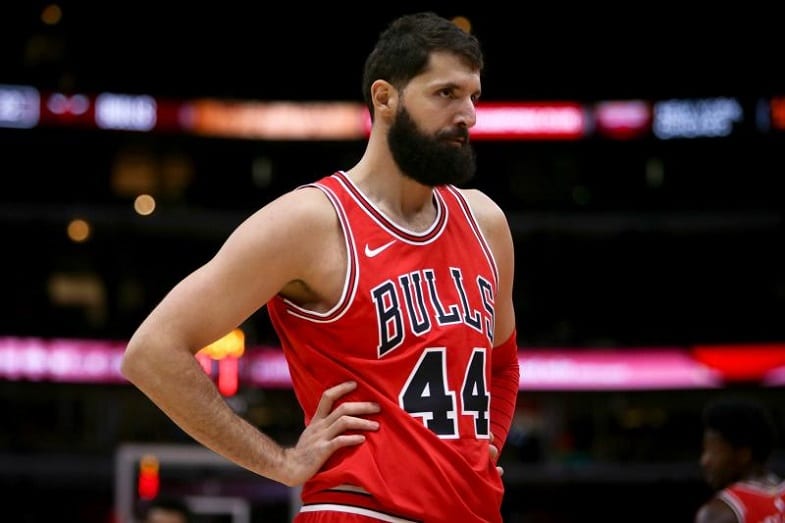 It wouldn't be shocking to see the Bulls try to move Robin Lopez as well. He's a good player on a bad team. They could get a decent return for him.
Los Angeles Lakers: They are not in the market to acquire people since they are once again at the bottom of the standings (what would be the point?). The team would like to dump Luol Deng's contract. They've also made it no secret that they are open to trading Jordan Clarkson, Julius Randle and Larry Nance. If they want to have the salary cap space to make some moves in free agency, they'll need to.
Atlanta Hawks: When you own the worst record in the NBA, the message is clear—you need to rebuild. The Hawks are hoping to acquire some more draft picks to help them do just that. Veterans like Kent Bazemore, Ersan Ilyasova and Marco Belinelli could have new homes by the time the trade deadline passes.
Memphis Grizzlies: Speculation has swirled around Marc Gasol. But don't count on the Grizzlies moving him. They are, however, shopping Tyreke Evans around. But rumor has it they want a first-round pick and are having trouble finding takers.
Players That Could Be On The Move
The following players are ones that have been the subject of trade talks and rumors in the past. It would not be shocking to see their names pop up again in talks before the deadline passes:
Nerlens Noel, Dallas Mavericks: If Noel wanted to stay in Dallas, he would not have turned down the four-year, $70 million offer they made him. Since he likely does want out, the Mavs might as well trade him away for draft picks. They may not get a ton for him, but something is better than nothing.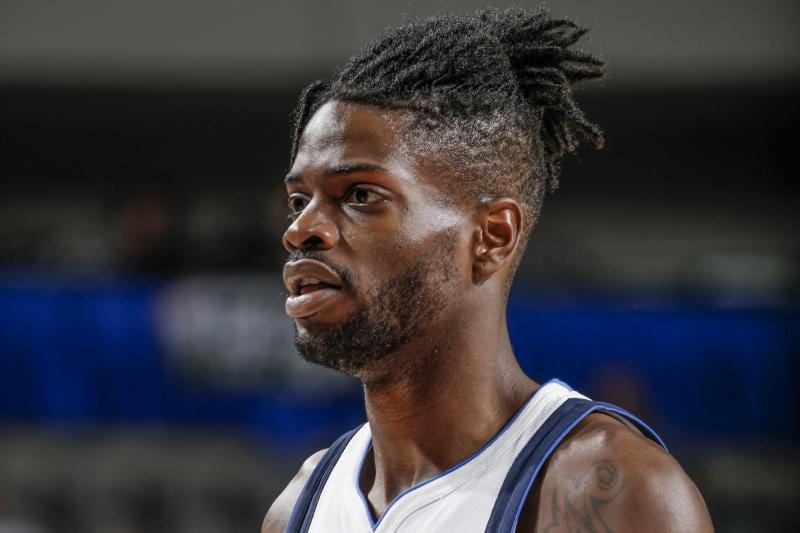 Kenneth Faried, Denver Nuggets: He's a regular on the trade block for the Nuggets. He is still a good, young player with something to offer. But not for the Nuggets. If a guy isn't playing and complains to the media, why keep him? A contender would probably love to have someone like him that can pull down boards and block shots. But they better not expect him to score much.
George Hill, Sacramento Kings: Bringing in a vet to help bring along some of the younger players was a good idea. But the Kings need to move on from Hill. It is time to give the youngsters all of the playing time. Since they don't need him, they might as well trade him.
Other players that could be on the move include Jonas Valanciunas, Toronto Raptors; Lou Williams, Los Angeles Clippers; Tyson Chandler, Phoenix Suns; Emmanuel Mudiay, Denver Nuggets; Alec Burks, Utah Jazz; DeMarre Carroll, Brooklyn Nets.