---
Climbing has been steadily growing in popularity over the years, but it all really started at El Capitan in Yosemite National Park. In the 1950s people thought it was impossible to climb the rock face, but in 1958 three climbers set out to prove the world wrong. They accomplished the impossible and since then, other climbers have been doing similar feats on the legendary rock. Then came along Alex Honnold, who decided he was climbing that sheer rock face without any safety ropes. This is his story.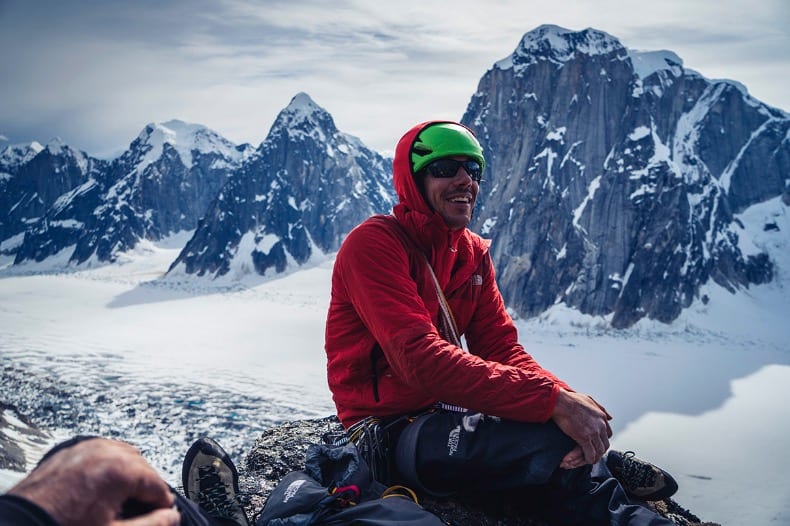 Dreaming big
Alex Honnold didn't begin life as one of the greatest climbers in the world, something he admits himself. The climber thinks that others around him were much better at climbing as they had so much natural talent, so Honnold had to work hard. He began climbing at an early age, and by 10 he was climbing "many times a week."
As a teenager he was competing in national and international climbing events pretty regularly. He noticed that the people he was competing against were naturally stronger than him and seemingly built for the sport, but he says he never was.
Honnold loves climbing, and his passion for the sport is what turned him into one of the best ever. The better he became through practice, the higher he set his goals, and one day he dreamed of scaling Yosemite National Park's world-famous El Capitan.
College years
Honnold was able to apply himself in school, and he enrolled at Berkeley college to study civil engineering. The first year at college his grandmother passed away and his parents got divorced, so Honnold ended up skipping classes to go bouldering. It seemed like there was nowhere in the world he would rather be than on a rock.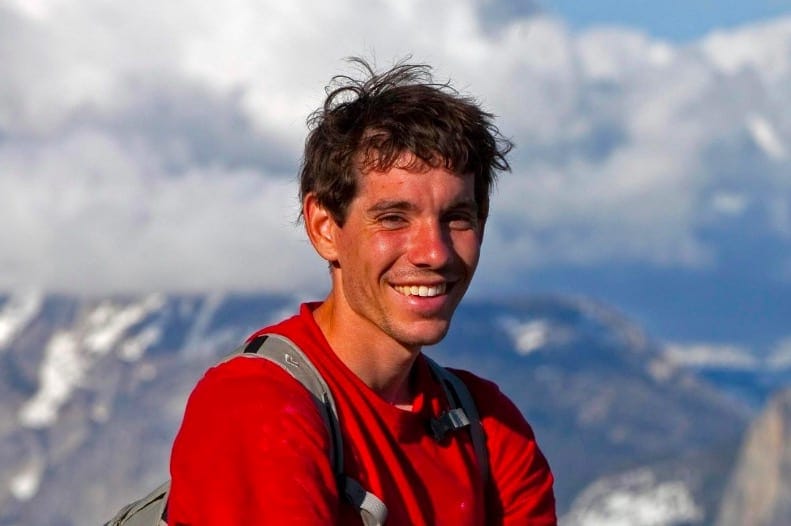 Honnold admits that in his first year at college he spend so much time avoiding classes and climbing instead that he didn't make any friends. The college experience ended after one year for Honnold, but that was fine by him because it meant he could focus more on climbing. Honnold dropped out of college to live back at home and climb around California.
Living for climbing
When he wasn't climbing he was thinking about climbing, so Honnold felt justified in dedicating his life to it. Honnold ended up driving his mom's old minivan which became like a basecamp for him, but he used it so much that one day it just gave out on him.
That didn't slow Honnold down too much, and he then took to his bicycle while living out of a tent. By 2007 he had finally gotten himself some new wheels and was back in another minivan while his climbing reputation slowly began to grow.
Early climbing feats
Honnold was a complete unknown in the climbing world in 2006, but by 2007 everyone began talking about him. His climbing skills had been developing over the years, and now he was already one of the best on the scene. Honnold free soloed the Rostrum and Astroman at Yosemite in one day, repeating a feat of one of his heroes, Peter Croft.
Free soloing is climbing a rock or mountain without the help and security of climbing ropes. It is incredibly dangerous and takes climbers many years to be able to become good enough. Thanks to Honnold's free solo climbs in 2007, people began to sit up and take notice of this unknown climber.
It wouldn't be long until Honnold became a free soloing legend as he scaled Mount Zion's Moonlight Buttress, which is a finger crack running up 1,200 feet. He would then do what many thought unthinkable and free soloed the 2,000 foot Northwest Face of Half Dome, which some believe is the most impressive ropeless climb ever.
Setting his sights on El Cap
The climber loved scaling the rocks in California, and there was one that stood out more than most, the intimidating El Capitan. On his first climb of the rock, Honnold believes it took him around 22 hours to complete. He has been climbing that rock for many years and is now able to scale El Capitan in under two hours.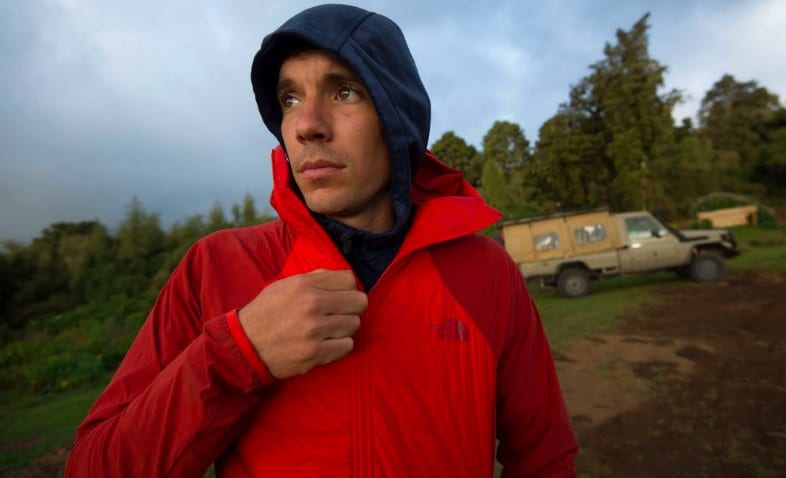 After becoming so familiar with the rock face Honnold had an idea, he was going to free solo El Cap, something that nobody had ever done before. His skills were at their peak, so the timing felt right, and in 2017 that was exactly what Honnold set out to accomplish.
Working for his goal
Honnold was pretty familiar with the route up El Cap but realized that if he was going to free solo it, he was going to have to put in lots of work. The climber made it his obsession and for six months dedicated his entire life to his goal. That meant eating and working out specifically to make himself as strong as possible.
He also climbed the rock countless times, with ropes, so that he knew the whole route and could probably have done it blindfolded. When the time came to climbing it, he involved a documentary team who followed his every move up El Capitan.
Honnold completed the first ever free solo climb of El Capitan's 2,900 ft Freerider in 3 hours and 56 minutes. The documentary was so gripping that it won both an Oscar for Best Documentary Feature.