---
Sometimes, all it takes is one change to make all the difference. For Oakland Raiders wide receiver Amari Cooper there are several that can elevate him back to his rightful place in the eyes of NFL fans.
Cooper had a very rough season in 2017, recording his worst statistical output as a pro, in catching just 48 receptions, for a measly 680 yards. To say that it was a disappointing campaign would be a major understatement. The number four overall selection in the 2015 draft, expectations have always been high from the ultra-talented receiver. But for a myriad of reasons, he was unable to get anything going last year. After putting together two consecutive 1,000 yard seasons to start his career, Cooper regressed dramatically in his third season in the NFL.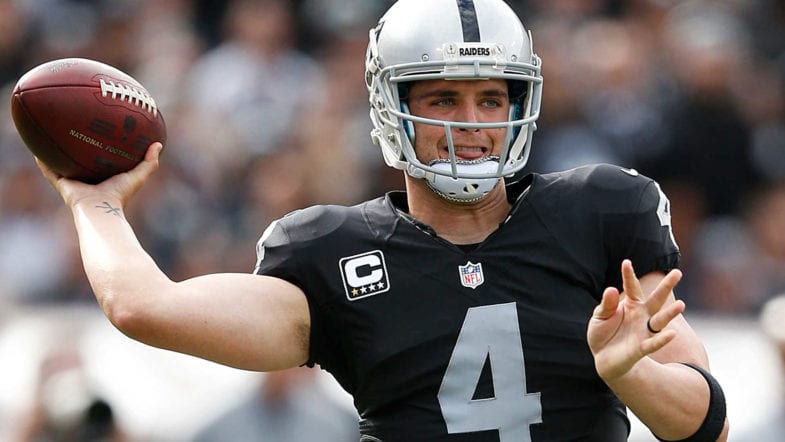 One reason for his struggles was the presence of Michael Crabtree, who dominated targets, particularly in the red zone. During Cooper's first three years in the league, his teammate caught nine, eight, and eight touchdowns, respectively. Crabtree's reliability led to Derek Carr favoring him when in scoring position, as he knew the wideout would often make the necessary plays to come down with the football and get in the end zone. Meanwhile, Cooper struggled with inexcusable drops, which is something he absolutely must work on, if he is going to become one of the elite receivers in the league.
There is no doubting Cooper's talent, but now he must take the next step to reach his full potential. There is one very important stat that shows that last season's lackluster performance could have been avoided. Cooper averaged 14.2 yards per reception last year, which was better than the 13.9 average he recorded during his best season so far in 2016.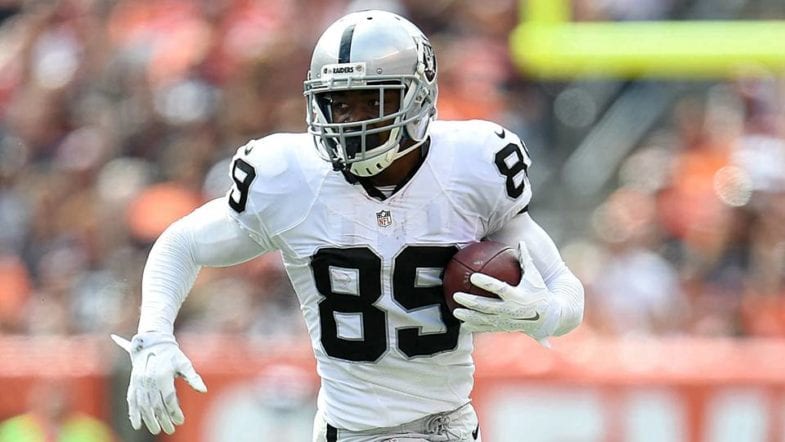 The good news for Cooper is the fact that new head coach Jon Gruden has been talking him up since joining the team. He is well aware of Cooper's vast potential to be one of the top receivers in the NFL. The presence of Jordy Nelson should be more of a blessing than anything else. At the age of 33, Nelson doesn't have the same burst he once had, which explains why the Packers let him go this offseason. But Cooper can learn a lot of new tricks from the highly experienced pro. Gruden is going to focus on getting Cooper the ball. There will be no shortage of opportunities in 2018, and what he does with them is completely up to him.
Moreover, Crabtree signed as a free agent this offseason with the Baltimore Ravens. His departure will further clear the path for Cooper to become the number one guy once again. Crabtree would often have monster games, which would make Cooper's stat lines look like those of a role player, as he developed a tendency to disappear in those games. But a lot of the blame for his 2017 struggles had to do with Derek Carr, who would fail to look his way far too often. Cooper was wide open on many different occasions, but Carr didn't make him his first or even second option on those plays, which led to a lot of missed opportunities for both Cooper and the entire Raiders offense. Of course, once he works on fixing his issues with drops, Carr will naturally prefer to target him over the smaller bodies that run opposite him in the offense.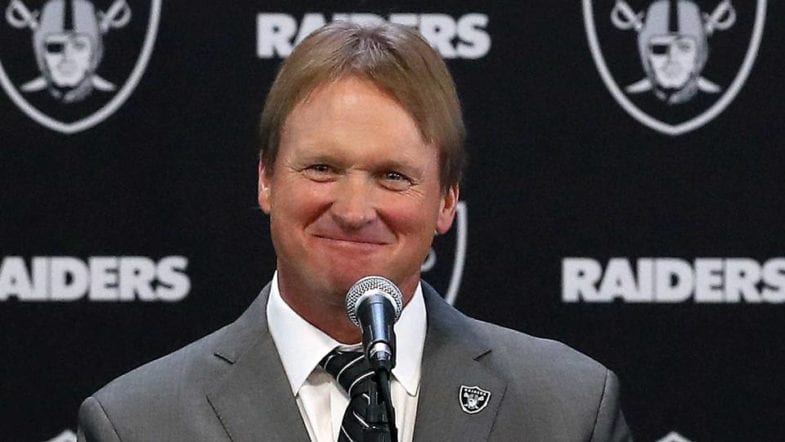 The recent trade of Khalil Mack to the Chicago Bears could also have an impact on the Raiders offense. Without Mack, the team will lack a strong pass rusher, who can help to create big plays and end opposing offenses' drives. If the Raiders struggle defensively, the offense will be forced to bail them out from big deficits, and the best way to do that is to go pass-heavy. If this is the scenario that materializes, Cooper could easily have his best season as a pro. He certainly has the potential to shatter his previous career highs in all categories, which took place in 2016, when he had 83 catches for 1,153 and five touchdowns (he had six touchdowns in 2015).