---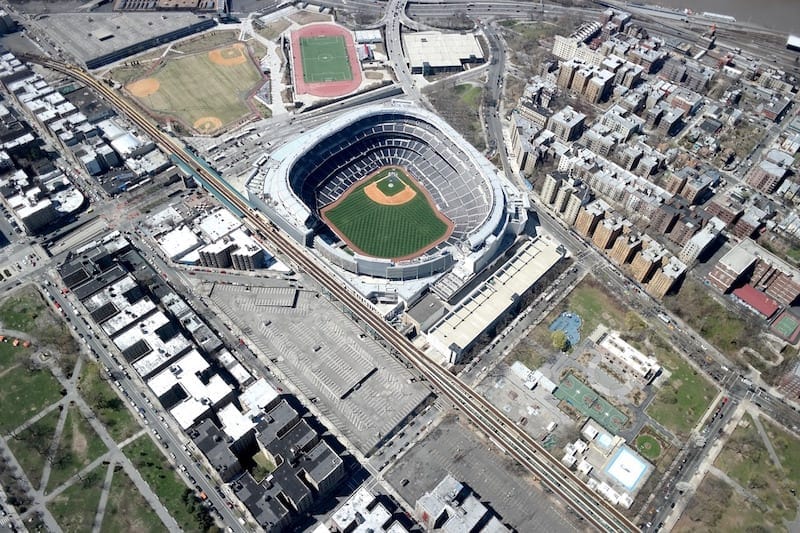 If you ever searched for an apartment in New York, you know it's going to cost you. The same goes for companies who are shopping around, looking to put their names on stadiums which are home to the city's biggest teams.
According to statistics gathered by The New York Times, it costs around $20 million a year for companies to own the naming rights for stadiums housing the Giants/Jets, the Mets and the Nets. Citigroup bought the naming rights for the Queens-based Mets stadium, Citi Field, in 2009 and pay $21 million a year. Nearby in another borough, financial services company Barclays pays $20 million a year for the Barclays Center. Just across the river in New Jersey, life insurance company MetLife pays $19 million a year for MetLife Stadium. But at least in their defense, it's home to two of New York's teams – the New York Giants and the New York Jets – so with those $19million/year, MetLife is getting a two-for-one deal with two fan bases and more games per season.
The Dallas Cowboys recently joined the club, when in 2013 they sold their stadium naming rights for $19 million a year to AT&T. For years, America's team played in stadiums named for the Cowboys: Texas Stadium from 1971-2008 and Cowboys Stadium from 2008-2013. Telecommunications company AT&T has the naming rights for several sports venues: AT&T Center in San Antonio (where the Spurs, Stars and Rampage play), AT&T Park in San Francisco (home of the Giants) and Jones AT&T Stadium on the Texas Tech University campus.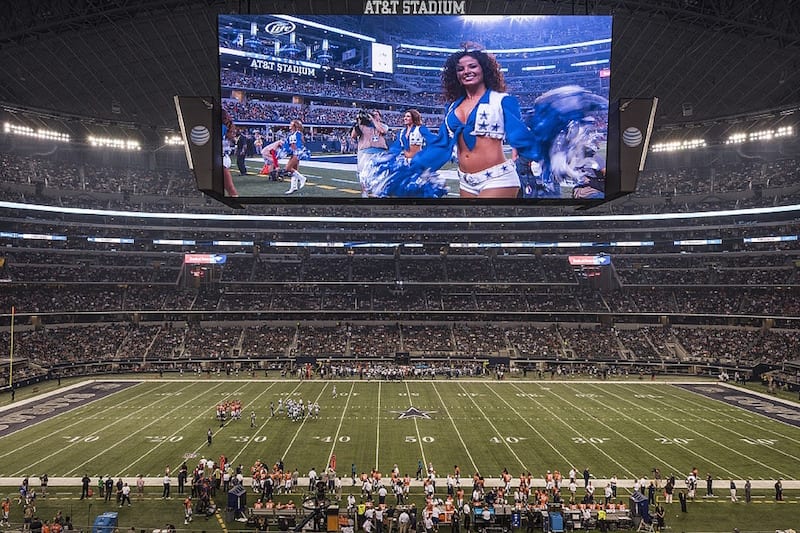 But these blockbuster naming rights deals aren't the norm. The closest other stadiums gets to these four – Citi Field, Barclays Center, MetLife Stadium and AT&T Stadium – are Reliant Stadium in Houston, Texas, which costs $12 million a year and Philips Arena in Atlanta, which also costs $12 million a year.
Other notable naming rights deals include:
Washington Redskins $9.5 million a year deal with FedEx

New Orleans Saints' $8.9 million a year deal with Mercedes-Benz

New England Patriots and Gillette's $8.5 million a year deal

Philadelphia Eagles' Lincoln Financial Field, worth $8.4 million a year

Carolina Panthers' Bank of America Stadium, worth $8.2 million
On the complete other end of the spectrum, there are less than a quarter of American teams who play in stadiums that don't have a corporate name and more than half of them are baseball teams.
MLB: Baltimore Orioles, Boston Red Sox, Chicago Cubs, Kansas City Chiefs, LA Angels, LA Dodgers, Miami Marlins, New York Yankees, Washington Nationals
NFL: Atlanta Falcons*, Chicago Bears, Green Bay Packers, Kansas City Chiefs, Cincinnati Bengals
NBA: Detroit Pistons*, New York Knicks
*The Atlanta Falcons and Detroit Pistons are moving to venues with company names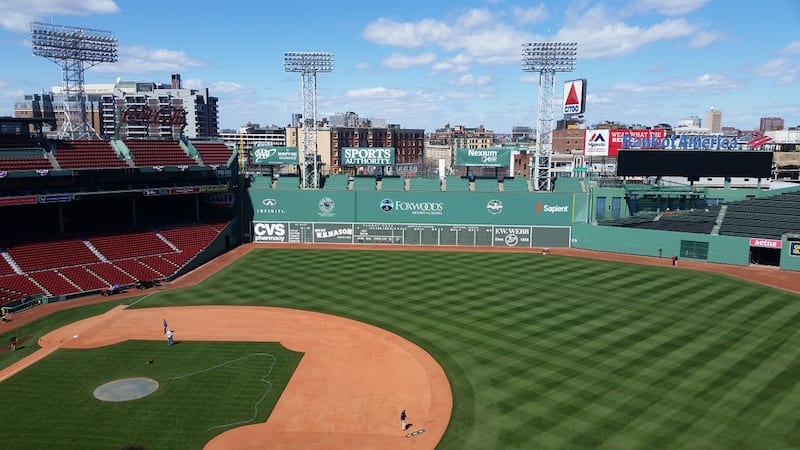 With teams moving from city to city, or within cities, we're bound to have some new stadiums pop up with new, bright, big names splattered across the venue. But how much are companies making from these deals? Is there a return on investment? And as costs keep rising, in player contracts, new facilities and sponsorships, how much will companies continue to pay to see their names on the side of a stadium?

*Statistics used in this piece are from The New York Times' "Playing the Stadium Name Game."