---
Heading into the 2012 NFL Draft, the Indianapolis Colts had the No. 1 overall pick. Peyton Manning had suffered a brutal injury to his neck, and was forced to undergo a series of operations to repair nerve damage that was causing him to lose strength in his throwing arm. The Colts were unable to do much without him, and they finished 2011 with a 2-4 record and the upcoming first pick in the draft that featured both Andrew Luck and Robert Griffin III.
When Jim Irsay decided to release Manning ahead of the draft, it was a major show of faith in Luck, who was widely recognized as the best QB prospect of all time. In 2012, Luck took the league by storm, showing no fear and throwing for 4,374 yards and 23 touchdowns in his first season. He led the team to a playoff appearance but was unable to get his first postseason victory.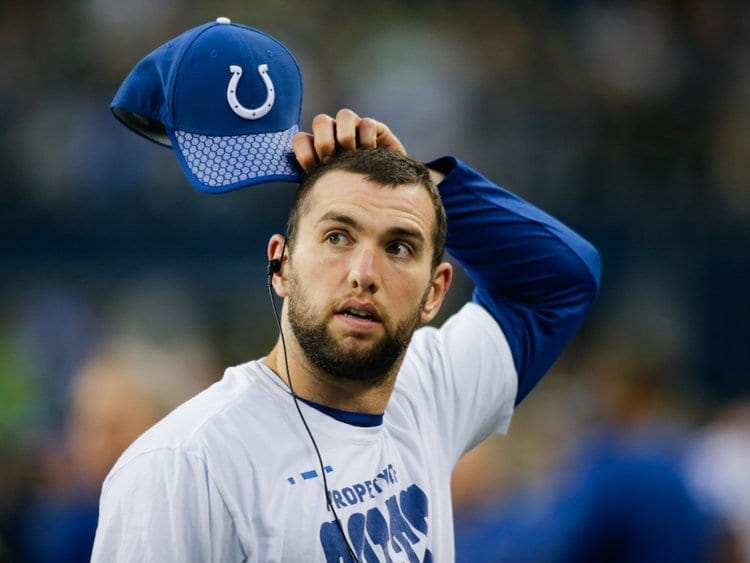 After a solid 2013 season, Luck really took his game to the next level in his third year in the league, when he passed for 4,761 and 40 touchdowns. He also had his deepest playoff run that year, getting two wins in the Wild Card and Divisional rounds, before losing to Tom Brady and the Patriots in the AFC Championship game. Luck actually made it to the playoffs in his first three years in the league, making Irsay look smart for getting rid of one of the best quarterbacks of all time in Manning.
However, it has been tough sledding for Luck and the Colts ever since, and he ended up missing all of 2017 due to an injury of his own. As the new season approaches, one major question comes to mind – Is Luck's window of opportunity shrinking?
The Colts are a complete mess right now, with an abundance of holes on the roster. Their entire defense was absolutely dreadful last season. The secondary allowed a league worst 8.0 yards per attempt, seemingly giving up big plays at will. And somehow they are actually worse now, following the departures of Vontae Davis and Rashaan Melvin in free agency. To be fair, they didn't get much help up front, as the pass rush was nonexistent. The Colts were able to muster just 26 sacks in 16 games, marking the second worst number in the league.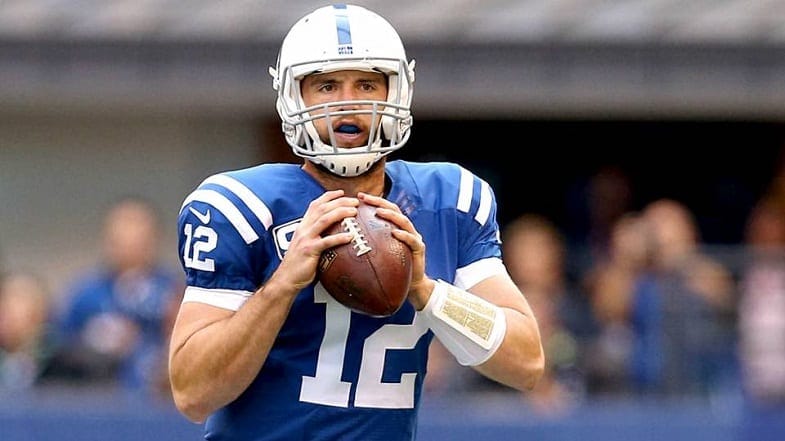 On the other side of the ball, Indy lacks the firepower to contend with the AFC's elite. They understandably struggled without Luck, and now they've lost several key players in free agency. Donte Moncrief left town to join the division rival and surging Jaguars, while Frank Gore has taken (what's left of) his talents to South Beach. The Colts also surprisingly released defensive tackle Johnathan Hankins just one year into his three-year deal. 
Luck has seemingly wasted strong opportunities in his first five years in the league. For a long while, he was playing in a very weak division, with the lowly Jaguars, and quarterback-less Texans and Titans. But a lot has changed in the last couple of years.
Jacksonville really took a strong leap last year. They spent last offseason upgrading their defense, adding A.J. Bouye and Calais Campbell, and really becoming a tough draw for any offense in the league. The Jags defense, combined with newly drafted running back Leonard Fournette, transformed the team's identity into that of a contender. The team reached the AFC Championship game, eventually losing out to Tom Brady and the Patriots. But the core of this team will be back for another year, and they will not make things easy for Luck and company.
Meanwhile, both the Texans and Titans have since added good quarterbacks. The Texans appear to have found a true gem in Deshaun Watson. Watson ignited this squad last season, putting up monster numbers and competing with the NFL's best teams. His chemistry with DeAndre Hopkins and Will Fuller was undeniable. Unfortunately, Watson went down with a torn ACL in early November. If he can get back to full strength, the Texans will be one of most dangerous teams in the league. Their defense has been solid for a long time, spearheaded by J.J. Watt and Jadeveon Clowney. They will do their best to make things very difficult for Luck upon his return.
Finally, Tennessee had a promising season last year as well. While they do have more holes to fill than the Colts' other divisional rivals, they still managed to get a road playoff win against the Chiefs in one of the toughest stadiums in the NFL – Arrowhead Stadium. Marcus Mariota is a natural competitor, and the Titans added some nice pieces in the offseason, with former Patriots CB and Super Bowl hero Malcolm Butler, as well as RB Dion Lewis. This team is just a couple additions away from reaching the next level.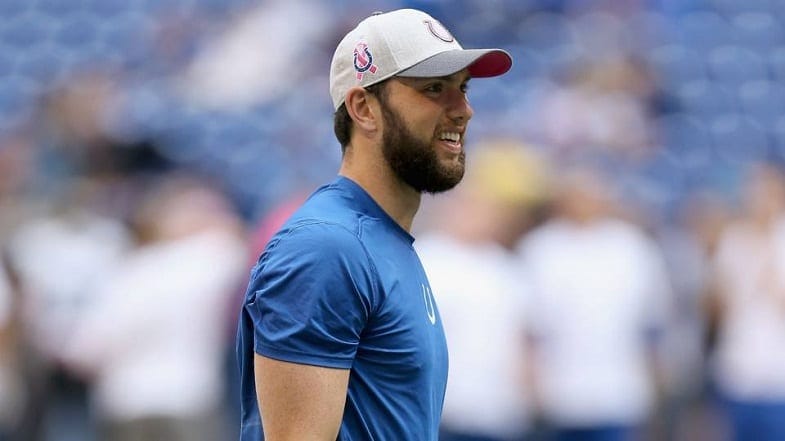 For the Colts to climb out of the downward spiral of the past three seasons, Luck has to regain his pre-injury form. Second-year GM Chris Ballard added some pieces this offseason, including former Lions tight end Eric Ebron and wide receiver Ryan Grant, but that will not be enough for this organization to meet its lofty goals. Luck's window for a championship has certainly shrunk to some degree, but he is still 28 years old. If he is healthy, he will always be a threat for a deep run, but the rest of the division will likely not be the easy path it was in his first few years in the league.