---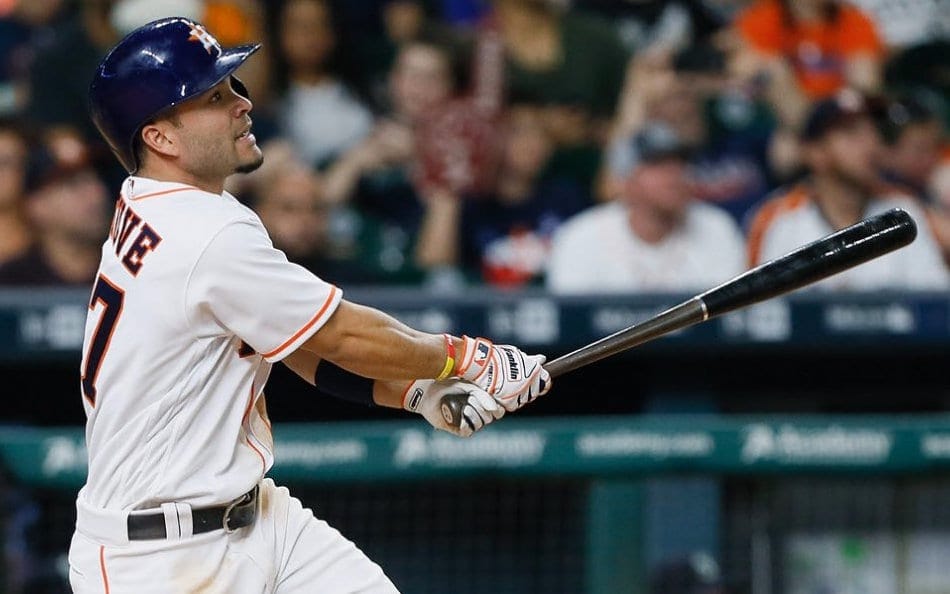 It hasn't been easy being a fan of the Houston Astros for much of the last decade. After making it to the World Series in 2005, they failed to make the post season again until 2015. In the interim, they finished with a record above .500 just twice (2006 and 2008) and went through a three-year stretch where they lost 100+ games a season.
So, yeah, things got pretty bad there for a while. But then the team was sold, and the reset button hit. But management said there was a plan. Fans don't have any say in how their franchise is run, so they did the only thing they could do.
They watched and waited—and then the craziest thing happened. The young talent the Astros had been stockpiling began to play well. Houston even won a few games. In 2015, they beat the New York Yankees in the wild card game, but then lost to the Kansas City Royals in the ALDS.
The following year wasn't bad (84 wins; won 86 in 2015), but it wasn't good enough to make it back to the postseason. Fast forward to the All-Star Break of the 2017 season, and they are one of two teams to win 60 games and have a double-digit lead in the AL West.
The rebuild appears to be going ahead of schedule. The team is hitting well (.290 batting average; best in MLB). They are pitching well also (3.93 staff ERA; fifth in MLB). After years of being among the worst home run teams in baseball, they led the league at the break with 150 home runs.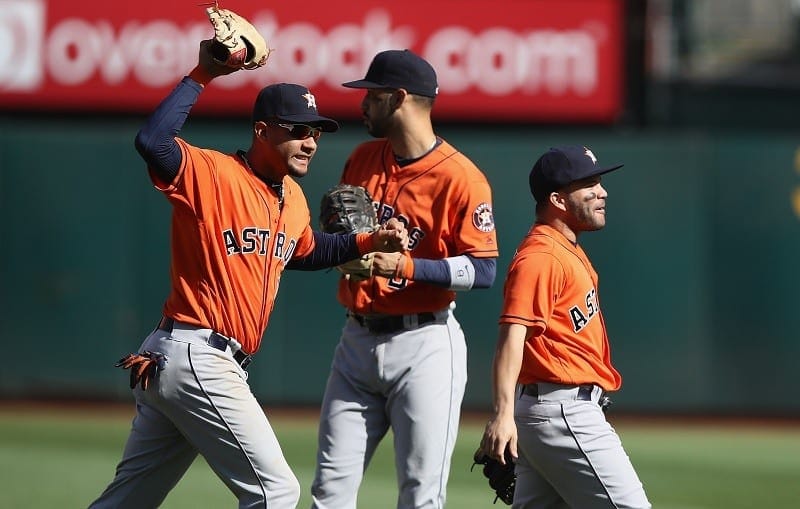 It is not hard to see why some books in Vegas have them as co-favorites with the Los Angeles Dodgers to win the World Series. With how they are playing, it is not hard to imagine they could.
Maybe this year will be the year for them. Maybe the franchise will win its first World Series title. But if they don't, that's okay– because they are built for the long haul. If they don't win it this year, they'll be back in the running next year.
Yes, it would be great just to go ahead and win it this season. But fans have to be honest with themselves. The Dodgers aren't bad. Beating them will not be easy. So, if they don't do it, that's okay. They'll do it next year.
Or will they?
When the Chicago Cubs ended their 108-year streak with a World Series win last season, their fans thought the same thing. They believed that the young, talented roster that Theo Epstein had gathered would keep the Cubs in contention for years to come. But this season, they are barely relevant.
At the Break, they were two games below .500 and trailed the Milwaukee Bucks in the NL Central. What the heck happened to that young, talented team?
Well—the roster (which was virtually unchanged) almost as a whole is not playing nearly as good as it did last season. Last year, the pitching staff was the best in baseball (3.15 ERA; .212 batting average against). This year, the staff ERA was a whole point higher at the Break (4.15; .242 batting average against).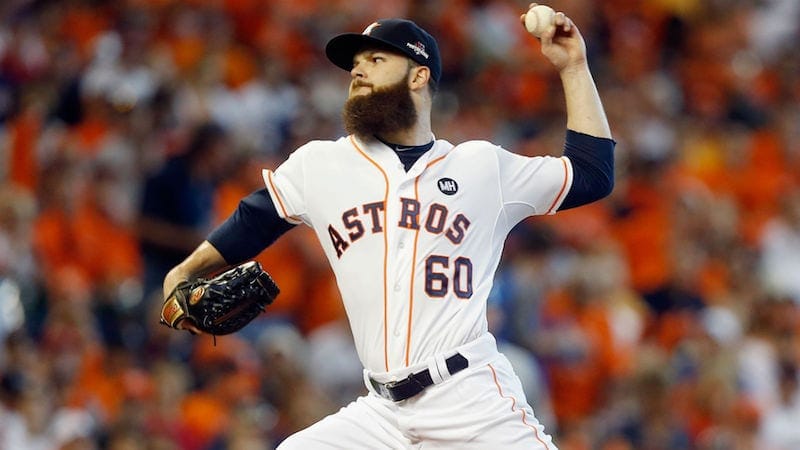 The offense has gone from being average to one of the worst in the game. Last year, the roster finished the season with a .256 batting average(14th). This year, the roster is only hitting .240 (28th).
Baseball is a game where you miss more than you hit. Could it be that the Cubs simply got smoking hot for the postseason? Well—the offense only hit .233, and the pitching staff had a 3.14 ERA. So, no.
So—what does this say for the Houston Astros? What can we expect from them if they should break through and win the World Series this season?
Fans are not going to like to hear this, but the 2018 season will likely see the team dip. From 2005 to 2015, only four World Series winners made it back to the playoffs the following year. No one managed to make it back to the World Series.
Of those teams, the only ones to not see a change in batting average of ERA the following season were the St. Louis Cardinals squads (2006 and 2011). Both times, the team had nearly the same batting average and ERA as the year before.
In just about every other case, there was a significant difference in one or both.
 

 

Year They Won WS

Year After Winning WS

Playoffs? 

Difference

Year

Team

Batting Average

ERA

Batting Average

ERA

 

Batting Average

ERA

2016

Chicago Cubs

0.256

3.15

0.240

4.15

TBD 

-0.016

1.00

2015

Kansas City Royals

0.269

3.73

0.261

4.21

N

-0.008

0.48

2014

San Francisco Giants

0.255

3.50

0.267

3.72

N

0.012

0.22

2013

Boston Red Sox

0.277

3.79

0.244

4.01

N

-0.033

0.22

2012

San Francisco Giants

0.269

3.68

0.260

4.00

N

-0.009

0.32

2011

St. Louis Cardinals

0.273

3.74

0.271

3.71

Y

-0.002

-0.03

2010

San Francisco Giants

0.257

3.36

0.242

3.20

N

-0.015

-0.16

2009

New York Yankees

0.283

4.26

0.267

4.06

Y

-0.016

-0.20

2008

Philadelphia Phillies

0.255

3.88

0.258

4.16

Y

0.003

0.28

2007

Boston Red Sox

0.279

3.87

0.280

4.01

Y

0.001

0.14

2006

St. Louis Cardinals

0.269

4.54

0.274

4.65

N

0.005

0.11

2005

Chicago White Sox

0.262

3.61

0.280

4.61

N

0.018

1.00

So, could the Houston Astros follow a similar pattern and see the quality of play slip in 2018?
Baseball, by its very nature, is a game where players fail more than they succeed—even the best of them. A few more strikeouts or fewer hits, and a batter can go from being an All-Star to a minor leaguer. A similar fate awaits pitchers that make fewer strikeouts and allow a few more hits. This is especially true for young players like the ones filling many of the roster spots for the Astros.
The trick will be on the coaching staff seeing any dips in production coming and getting that player turned around as quickly as possible.
So—what does that mean for the Houston Astros in 2018? Will they end up like the Cubs? It's impossible to tell. But if they do…as long as they can turn it around at the All-Star break like the Cubs appear to have done, fans will be happy.