---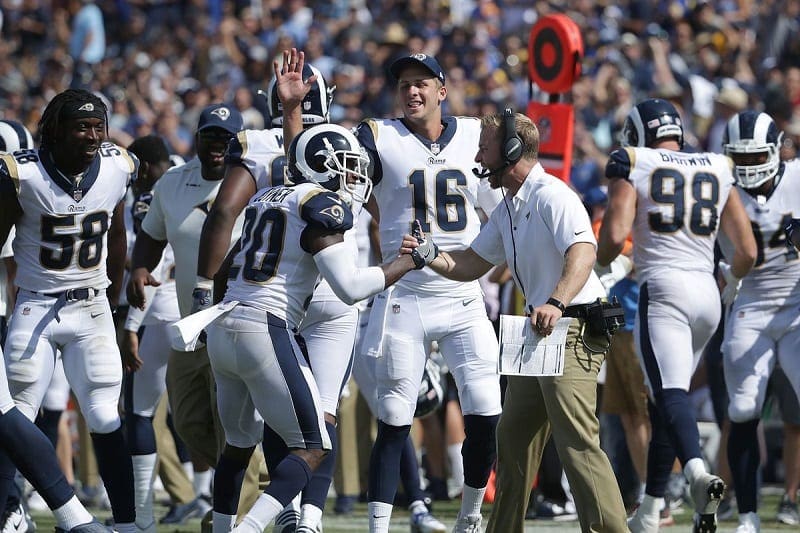 When the Rams announced they were leaving St. Louis for the West Coast, it was a happy day for NFL fans in Los Angeles. After going years without an NFL team to call their own, they were getting one once again.
Fans could, of course, support any team they want, but it is nice to have one in your hometown. With the money Stan Kroenke is spending on the new stadium, you know seeing a game there is going to be an experience.
There's just one problem. The Rams aren't very good and haven't been any good for years. The last time they were any good was back in 2003 when they won the division with a 12-4 record (but lost to Carolina in the divisional round).
They had a five-year stretch where they won three games or less four times. Last season, their first in Los Angeles, saw them lucky to win the four games they did. But they are 3-1 four weeks into the 2017 season. Before fans get too excited, they'll want to remember that the team started 3-1 last season before dropping 11 of their last 12.
That could still happen this year—or could it? The team looks different this season. Jared Goff no longer appears to be a deer in the headlights. He's thrown well, connected on the deep ball, and managed the offense well. His poor play was one of the main reasons why the team struggled so much in 2016.
But now that he appears to have his act together could the Rams be a legitimate contender this season?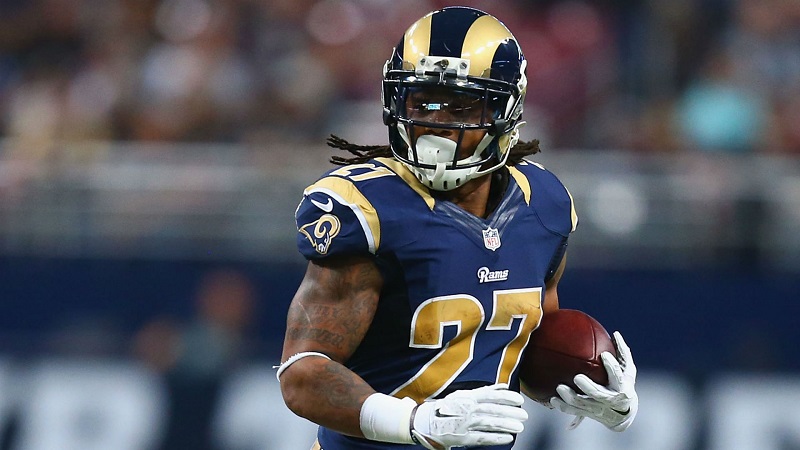 So far…
It appears that the answer is yes.
The Rams offense is easily performing better than anyone had anticipated it would at this point in the season. Todd Gurley seems to have found his mojo again. He's averaging 149 total yards and a touchdown a game through the first four weeks of the season. Last season he averaged 76 total yards a game and scored only six touchdowns all year. But more importantly, Jared Goff appears to have figured things out.
Last season, he looked dazed and confused when he was on the field. He looked uncertain of what he was doing and like he didn't have a clue what to do. It showed in his stats, too. He completed just 54.6 percent of his passes in the seven games he played and threw more interceptions (seven) than touchdowns (5).
This season he looks poised in the pocket, confident even. He is still far from perfect, but he looks like he is learning from his mistakes and trying to correct them in-game. So far, so good. He's completed 66.7 percent of his passes and has seven touchdown passes to just one interception.
It helps that the tools he has on hand are much better than last year's group. Tavon Austin is still one of his options, but not his primary one anymore. They traded for Sammy Watkins, drafted Cooper Kupp, and picked up Robert Woods in free agency.
The defense has played well enough. It dominated the hapless Indianapolis Colts in Week One. It limited Kirk Cousins to just 179 yards and one touchdown but allowed 229 yards on the ground. However, while the team did beat the 49ers, the defense allowed the 49ers to stage an incredible come-from-behind attempt in the fourth quarter.
They also made journeyman quarterback Brian Hoyer look like a future Hall of Famer (23-37 for 332 yards, two touchdowns, and one interception).
But their first real test was their Week Four opponent, the mighty Dallas Cowboys. Could they handle Ezekiel Elliot? Could Jared Goff do enough against the suspect-Dallas secondary? Would Todd Gurley be true to his word and 'whoop up on the Dallas Cowboys'? As it turns out, the answer to each question is yes.
Elliot had a strong first half but was barely a factor in the second half. Goff threw for 255 yards and a pair of touchdowns, and Gurley accounted for 215 total yards and a touchdown. The offense scored on nine of eleven possessions including five of six second-half drives (not including the end of game possession).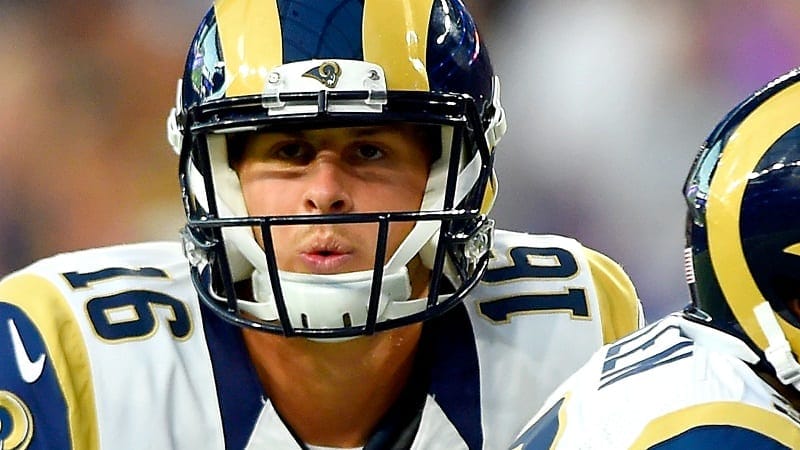 And the verdict is…
While it would be nice to say the once-proud franchise is back, truth be told, it is simply way too soon to tell. Case Keenum's Rams started out with a bang last season (3-1) only to lose four of the next five. Does that mean Goff's team is destined for ruin this season? Of course not! But there are a few things that will have to continue to happen.
Gurley must keep running the ball well. The team can't lean on Goff to win games. He isn't at that level yet. It needs Gurley to run well and take pressure off Goff so he can have time to get the passing game on track. Goff also needs Sammy Watkins to remain healthy and for Robert Woods and Cooper Kupp to remain active in the passing game as well.
Many will look at the Cowboys game as an indication of where they are. But that would not be the best game to use as an indicator. Dallas has their own issues and problems. It will be much more interesting to see what they do in the six games following the Dallas game (Seattle, Jacksonville, Arizona, New York Giants, Houston and Minnesota). Will Goff and Gurley be able to continue performing at such a high level against some of the better defenses in the NFL? 
If they can just go 3-3 in that stretch, that will be impressive. That will mean they had sustained success over a lengthy period of the season. If they can do that, or better, then maybe the Rams can be called 'legit'and maybe even playoff contenders.