---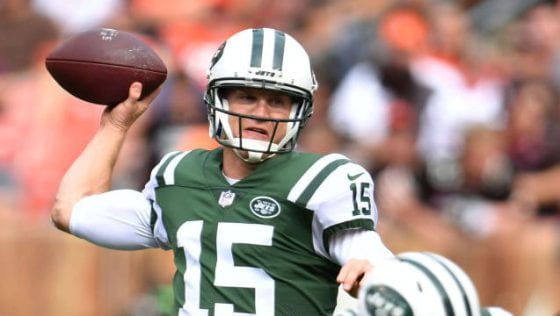 The New York jets defied expectations this season. After convincing the world that they were tanking, they succeeded in making many think they had a shot at making the playoffs. But then reality set in. They lost six of seven games to end the season and finished with a 5-11 record for the second year in a row.
Much of the credit for what success they had belongs to the defense. Six of their losses were by eight points or less. But in four of their losses, they failed to score more than 12 points.
The offense was lacking this season. Most of the time, when that is the case, the quarterback receives the lion's share of the blame. But that would not be fair here. Little was expected of Josh McCown when he was signed. Even less was expected when the team started dumping talent. Up until his season-ending injury, he had played rather well.
Does that mean the issue for the Jets is not at quarterback? Or could they have been even better had they signed a better one in free agency or drafted someone in the first round? There is no guarantee that a better quarterback would have won the game in any of the Jets 11-losses. But they could have won a few of them.
A few more wins would have been enough to get them back in the postseason—and relevant once again.
So—what needs to change?
Head coach Todd Bowles turned a team that looked terrible on paper into one that was not as bad as its record would indicate. Considering the absence of talent in many key areas, it was no small feat. He certainly did a good enough job to make people wonder what he could do if general manager Mike Maccagnan gave him some actual talent to work with.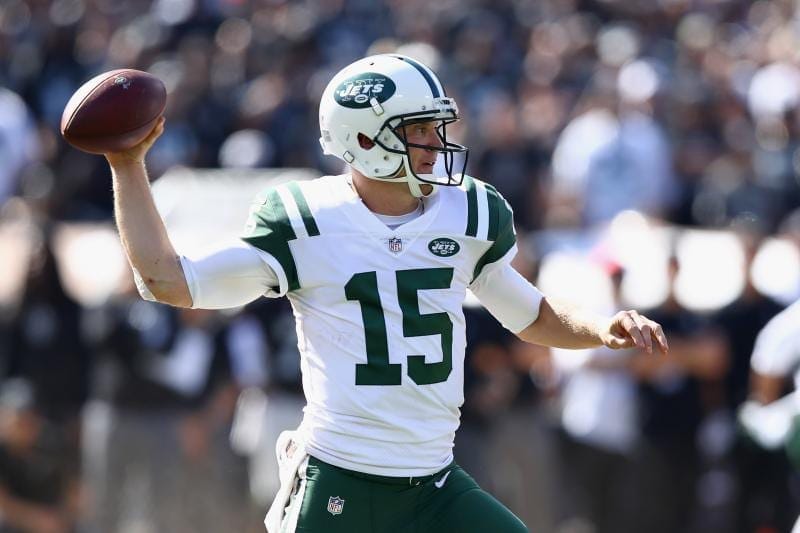 On the offensive side of the ball, the easiest thing to do would be to blame the quarterback. When he happens to be a 38-year old playing on his eighth team in 14 seasons, that would be the easy way out. But McCown had a good season up until his injury ended it early.
While he didn't rank in the upper half of the league according to Pro Football Focus, he had the second-best season of his career. His 2013 season with the Chicago Bears was his best, but he only played in eight games.
However, if he had better weapons at his disposal, he might have had the best season of his career. He certainly didn't get much out of his running game. Matt Forte has done little since leaving the Chicago Bears. Bilal Powell is certainly not a lead back. Does anyone even know who Elijah McGuire, Akeem Judd and Jahad Thomas are?
Of course not! And why should they? None of them have done anything memorable in the NFL.
At wide receiver, McCown had two decent guys to work with (Robby Anderson, Jermaine Kearse), but didn't have a true No. 1 receiver. Tight end Austin Seferian-Jenkins wasn't bad, but anytime you make 50 receptions you should be gaining more than 357 yards. Quincy Enunwa would have given McCown another decent possession receiver (had he been healthy), but that's about it.
Better offensive line play could have helped everyone out. The line allowed 47 sacks (26th) and 97 QB hits (21st). In the run game, they helped the running backs gain 106.4 yards/game (19th). But they tied for the seventh most run plays for a loss (52). When your best running back (Bilal Powell) is considered average, your line needs to do a better job of opening holes.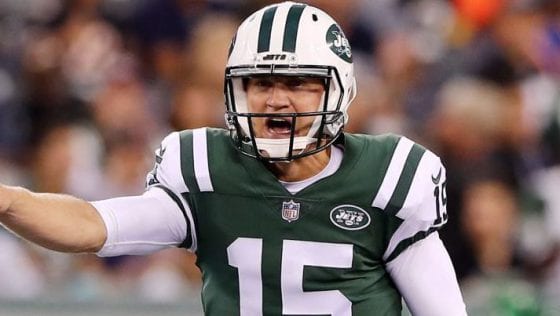 To be fair, the team had its share of issues on the defensive side of the ball as well. They ended the season ranked 24th against the pass, 19th against the run, and 25th in points/game allowed. They didn't cause a ton of turnovers (11 interceptions, nine fumbles recovered), and were not a strong pass rush team either (28 total for 28th in the league).
So, back to the original question…
Are the New York Jets a quarterback away from relevance? Absolutely not! They need talent upgrades across the board. The best player they had last season was their quarterback, and McCown is by no means the quarterback of the future. But neither is Bryce Petty or Christian Hackenberg. They need a better offensive line, a legitimate No. 1 wide receiver, a quality running back, and more talent on defense.
Yes, the Jets exceeded expectations this season. But when you are expected to be the worst team in the league outside of Cleveland, it isn't hard to do that. However, with three picks inside of the first 49 in the draft and around $100 million in salary cap room, it is possible they could buy their way back into relevance.
That is if, and only if, they can make all the right moves.