---
Oakland Athletics closer Blake Treinen is having an incredible season. As of September 6, he has appeared in 59 games for the A's, pitched 69 1/3 innings, allowed just seven earned runs for an ERA of .91, and recorded 36 saves.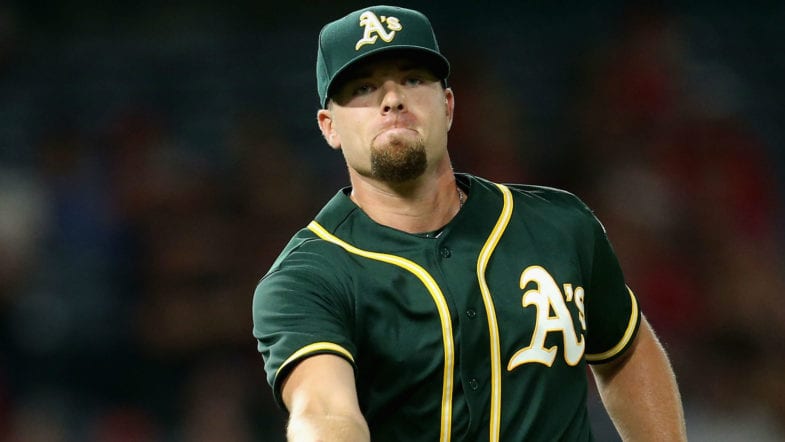 He's only blown four saves so far, the last coming back on July 21.
There isn't a reliever in the game that has played a similar amount and has been as effective if not more than him. If you like to get in-depth with the stats, he is on pace to record one of the best Win Probability Added (measure of how much a player increases/decreases a team's chance of winning) marks in league history.
But you don't need to start pulling out the in-depth stats to see how good he's been- the ERA (.91) says it all. No one is scoring against this guy! He's one of the many reasons why the A's have been able to go from a team people were ready to forget to a division and wild card contender.
So, how come oddsmakers haven't given him odds on winning the AL Cy Young award.
As the season has gone on, the list has gotten smaller as it has become possible to eliminate many from consideration. But his name doesn't appear to have ever been in consideration. As of August 21, the following pitchers are who oddsmakers have listed:
Chris Sale, Boston Red Sox: -250
Justin Verlander, Houston Astros: +400
Corey Kluber, Cleveland Indians: +450
Trevor Bauer, Cleveland Indians: +800
Luis Severino, New York Yankees: +1000
Blake Snell, Tampa Bay Rays: +1200
Gerrit Cole, Houston Astros: +1400
Closers traditionally have a hard time getting enough support from voters to become serious candidates. Only nine have ever won with the last coming in 2003. That is probably why oddsmakers have yet to give him odds. But with the field as stacked as it is, his odds would be slim.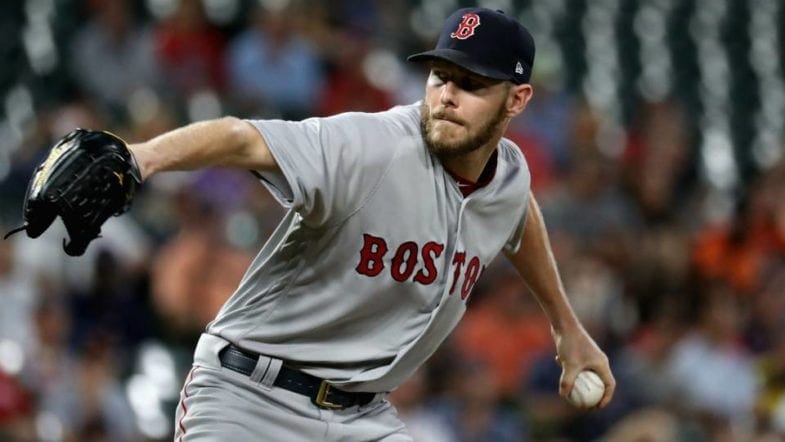 Chris Sale has been the favorite for some time, but all the time on the DL in the second half of the season could torpedo his chances. Justin Verlander has been among the top candidates for the majority of the season. With a 2.73 ERA, 14 wins, 248 strikeouts, and only 34 walks, it is not hard to see why. He has easily been the most consistent pitcher in the AL.
Corey Kluber has been lights out for much of the season and leads the AL in wins (18). But there are several players with more strikeouts and lower ERA's that allow fewer hits. His teammate, Trevor Bauer, was in a great position to make a run for the award until he got sidelined with a stress fracture in his leg.
Severino, Snell, and Cole are having great seasons. But the only one who's having a truly remarkable season is Snell (2.02 ERA, 17 wins, 1.01 Whip).
So– should Treinen win the AL Cy Young?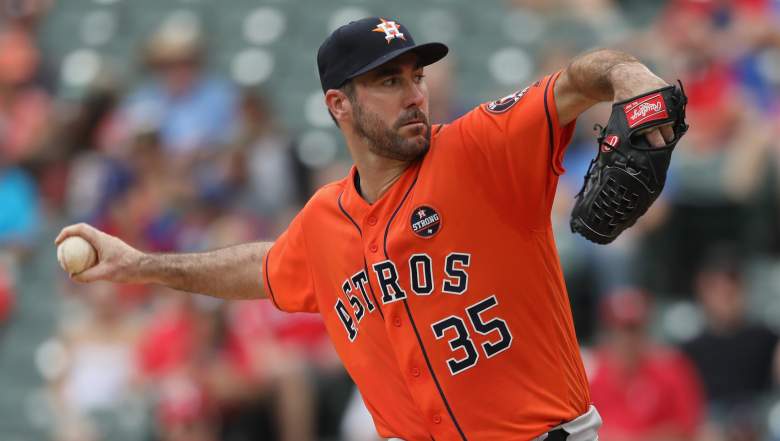 Eh—it's hard to say yes or no. He has had an incredible season. But Chris Sale and Justin Verlander have also had incredible seasons. They have also pitched a lot more than Treinen has. They have had to sustain their excellence over a much larger body of work. Because of that, one of them deserves to win. But Treinen's name belongs in the conversation (at least).