---
Sports are all about intense competition and passion. And while those aspects of the game are critical for success, sometimes emotions can get out of hand. The more passion an athlete has for his sport, the more energy and effort that is poured into his performance.
When you place so many of the top athletes in the world in the same venue, there are bound to be situations where tempers flare and things might spiral out of control. But it's important to remember that pro athletes are exactly that – professionals. And as such, they are expected to maintain their composure, even during times of intense competition.
The following athletes are known for their failure to remain poised, despite their fiery passion for their respective sport.
1. Floyd Mayweather Jr., Boxing
One of the greatest pure boxers in history, Mayweather has had plenty of success inside the ring. In fact, he holds a perfect 50-0 record for his career, with 27 knockouts to his name. But he has also proven that he doesn't know how to remain grounded in his personal life.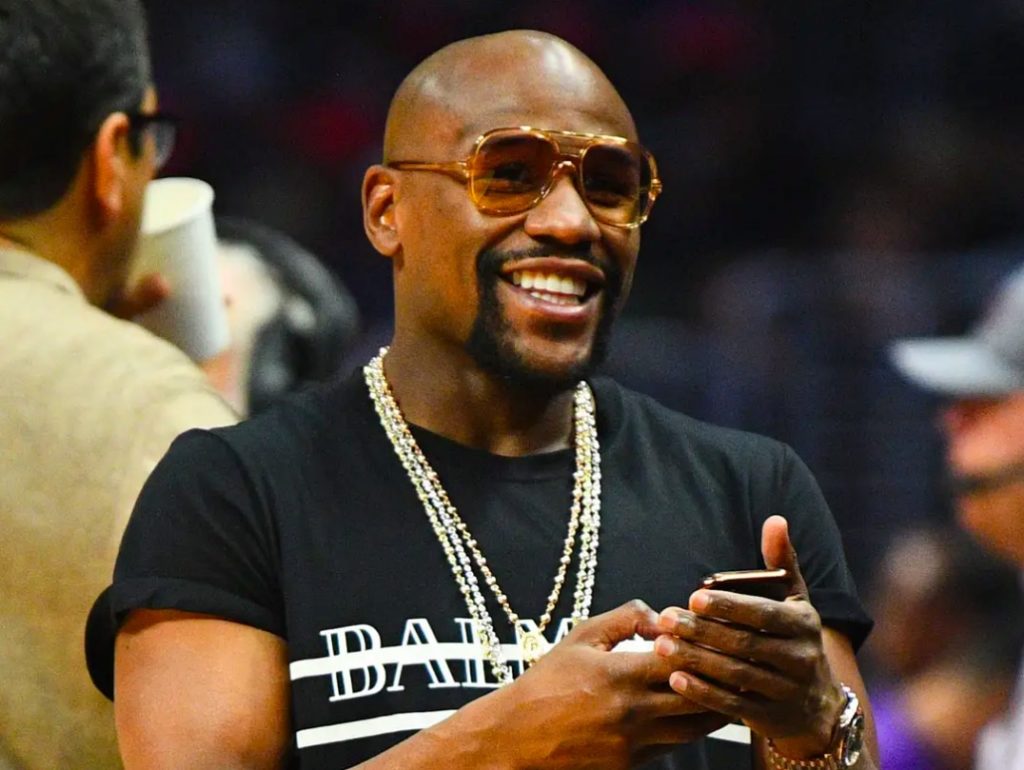 Some of his arrests over the years have been linked to accusations of assault, battery, and theft, among others. For an athlete who has surpassed $1 billion in earnings over the course of his career, there really is no excuse for stealing. It's really more of a testament to his character than anything else. The best advice for Mayweather would be to keep his aggression for his fights inside the ring, where he is actually expected to use his fighting ability to earn a living.
2. John McEnroe, Tennis
Back in the 1970s and 80s, John McEnroe was one of the biggest names in all of sports. While he was a great player, he was better known for his crazed behavior when things didn't go his way. Of course, there was a lot of passion behind those emotions, but the actions he took didn't help out his reputation.
McEnroe would often smash rackets in frustration, and get into so many quarrels with umpires. In a sport known for its class, he simply didn't fit the mold of a typical tennis player. For his actions, McEnroe received numerous ejections, suspensions, and fines. But he wouldn't have it any other way.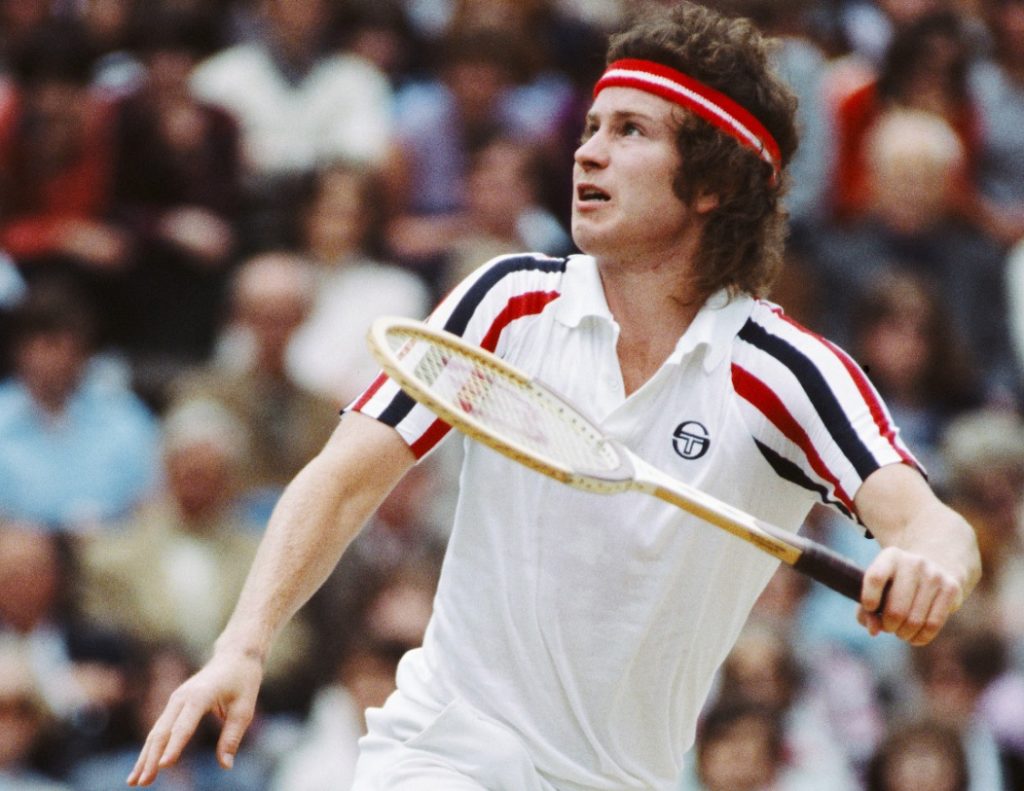 3. Metta World Peace, NBA
The player formerly known as Ron Artest was very solid on the court. But even on the hardwood, he never shied away from confrontation. It seemed like flagrant fouls were a regular occurrence for MWP.
And while he was certainly a highly physical player, his most forgettable moment was during a 2004 brawl that developed between his Indiana Pacers and the Detroit Pistons. After committing a hard foul on Detroit's Ben Wallace, a fight ensued between the players. Artest tries to calm himself by lying down on the scorers table, when a fan threw a beer on his face. MTW then made a terrible decision to jump into the stands to confront the fan. It was arguably the ugliest moment in NBA history.
4. Bobby Knight, NCAA Basketball Coach
A lot can be said about the passion Bobby Knight had for the game of basketball. Unfortunately, his achievements as a coach are often overshadowed by his reputation for his uncontrollable rage. His anger could often be seen on the court during games, as he was quite physical with his players.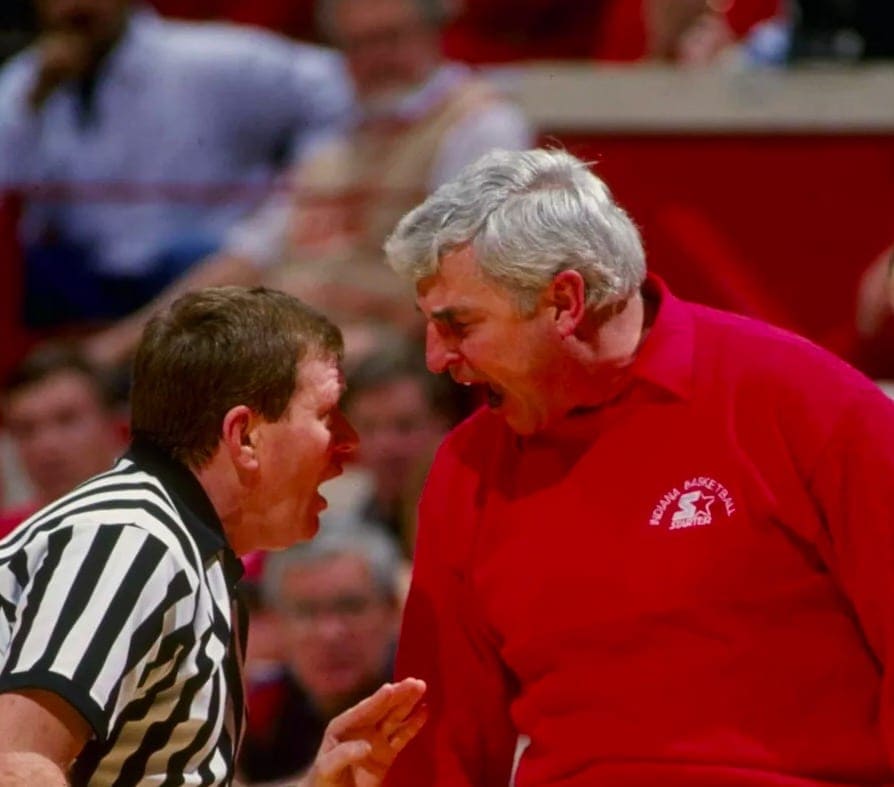 Knight was even once ejected for throwing a chair across the court during a game in 1985. In 2000, Indiana University fired the coach, following an allegation that he choked one of his players. While this accusation turned out to be false, the coach had already acquired a poor reputation that made things too challenging for the school to keep him on board.