---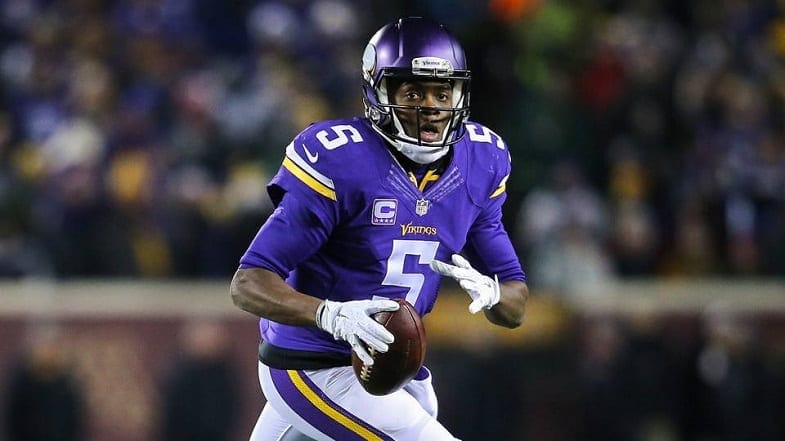 The dream for just about every kid that ever picks up and throws a football is to play quarterback in the NFL and sign that big money contract someday. Of course, only a few ever get the opportunity. But for those that do, it isn't as easy as it used to be. Prior to the approval of the current collective bargaining agreement, it was a lot easier.
Become a superstar in college, get drafted in the first round, and you were a lock for a mega-contract.
But after many years of paying players right of college like they were already NFL superstars, a rookie wage scale was instituted. Not that there is anything wrong with getting a four-year, $27.9 million contract straight out of college as Jared Goff did in 2016.
Getting a six-year, $61 million deal as JaMarcus Russell did in 2007 isn't half bad either. Of course, it is because of draft busts like Russell that the rookie wage scale came to be. Now everyone has to prove they deserve a massive payday before they can get one.
That time has appeared to come for a few guys this offseason. They have played well, proven their worth, and have contracts that are set to expire, making them free agents. But there is a chance that none of them or only few will get that payday. Not because they haven't proven themselves like Kirk Cousins or taken the team to the playoffs like Case Keenum.
No, it will be because their teams would rather not spend $25 million a season on its quarterback when they can draft a perfectly good one and pay him peanuts by comparison.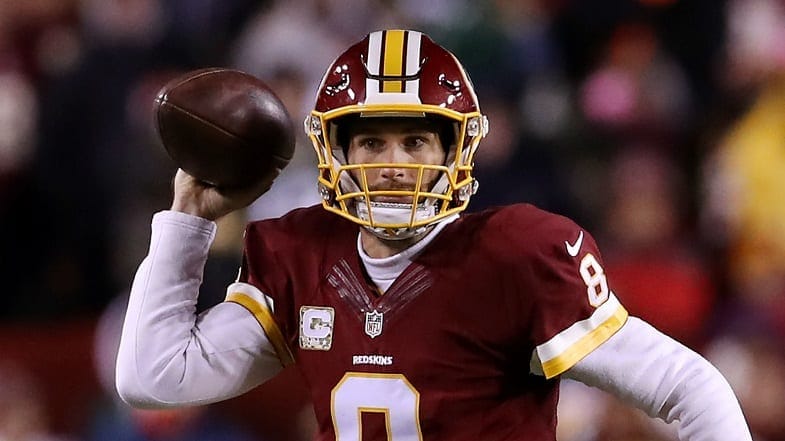 Young quarterbacks have had a tremendous amount of success in recent years. Carson Wentz looked like an MVP-candidate until his injury. Jared Goff's name belongs in MVP conversations this season. Dak Prescott has played well as have Marcus Mariota and Jameis Winston.
No conversations about young quarterbacks can be complete without mentioning Derek Carr, Russell Wilson, or Andrew Luck. Wilson and Luck had more success early in their careers than Carr, but the Raiders believed in Carr enough to give him a hefty extension last offseason.
In three of the last six drafts (2012, 2015, and 2016), quarterbacks were taken with the first two picks. In the 2017 Draft, ten quarterbacks were taken. Of those ten, four saw significant time this season as their team's starting quarterback, and six saw playing time. Of the fifteen quarterbacks taken in the 2016 Draft, four were the full-time starters for their team in 2017.
Ask any team owner, and he will say that they will pay a player what he deserves if he can help them win a Super Bowl. But there are so many parts that go into making the team a Super Bowl contender. A quarterback is an essential part, but he is still only one part.
Does a team really want to pay a superstar quarterback $25 million and hope he doesn't get smashed because his offensive line is porous? Or hope that the bargain-priced wide receivers they settled for are good enough?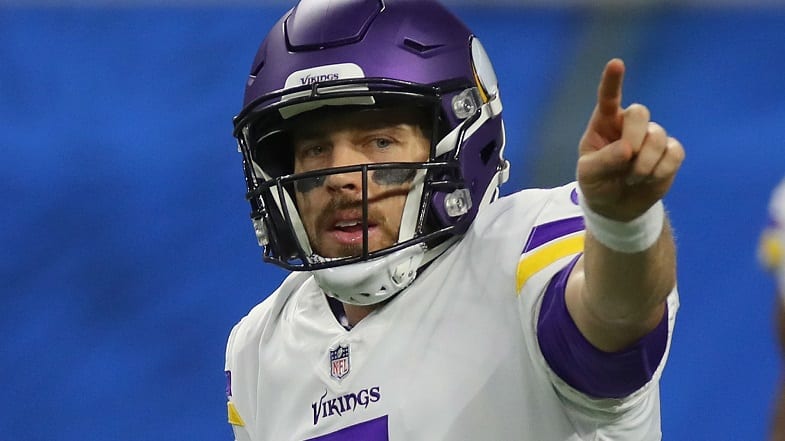 No owner will ever admit that he went with a rookie quarterback over a proven one because of the money. But these guys didn't become (or remain) billionaires by spending millions of dollars when they don't need to. However, at the same time, they know that you sometimes have to spend money to make money.
The business of the NFL is winning, but the cost of doing business in the NFL will dictate how some teams try to win. So, if a team can get can similar production or production that is 'good enough' from a low-paid rookie, why not roll with the youngster? Of course, there is value in having a veteran quarterback on the roster. But the Houston Texans thought they were getting one with Brock Osweiler.
Had their rookie quarterback remained healthy this season, there is no telling what the Texans might have accomplished.
The 2018 Draft is the deepest quarterback draft in recent years. As many as five quarterbacks may go in the first round this year. Josh Allen, Josh Rosen, Sam Darnold, Baker Mayfield, and Mason Rudolph; Lamar Jackson's name has also been in the conversation.
If a team has reason to believe that one of the talented quarterbacks available in the 2018 Draft could be ready to start next season, why commit $30-90 million in guaranteed money to Kirk Cousins or anyone else?
Yes, Kirk Cousins has earned his payday. He deserves a nice, lucrative contract. But will anyone pay him $25+ million when there is a selection of 20-22-year-old quarterbacks in the draft that would love to play for much less (for now)?