There's one thing that most NBA players care about more than anything else – winning championships. Racking up regular season accomplishments can certainly be gratifying, but the ultimate goal for most players is to make the playoffs, make it all the way to the NBA Finals, and eventually… win the entire thing, snagging themselves a shiny championship ring in the process.
Of course, making this happen is a lot easier said than done. Some of the greatest players of all time have spent their entire basketball careers trying to win the championship, only to come up empty handed year in and year out. It's a very interesting thing, because while winning the title can certainly be a hard thing to do, some players make it look a lot easier than others.
Consider Bill Russell, a big man who played for the Boston Celtics primarily in the 60s. He managed to snag himself a whopping 11 championship titles! And he won eight of them in a row. How exactly did he manage to do that? There are plenty of players who would love to know the answer to that question.
Charles Barkley
There's an old quote that Charles Barkley used to say in a television commercial, back when he was still playing. It went something like this: "When there's a rebound to get, the balls not going to come to you… you've got to go get it."
This statement helps us understand Barkley a little bit more, when you consider that he's one of the greatest rebounders, and all around power forwards of all time. But there's one thing that this mindset didn't help him "go get" – an NBA championship ring.
John Stockton
One of the greatest point guards of all time, and the NBA leader of total career assists, it seems absurd that John Stockton was never able to win himself a title. A Utah Jazz legend, it's not like he had no help – big man Karl Malone (who's also on this list) should have been more than enough to help him win it all.
The main problem was that he played in the same era as Michael Jordan – and although his Jazz squad made it to the Finals twice, Jordan's Bulls ousted them both times.
Dominique Wilkins
There is a perception among many younger basketball fans that the main crux of Dominique Wilkins' revolved around his dunking ability. Considering that his nickname was "The Human Highlight Film," and that he one himself two Slam Dunk titles, this perception is understandable.
But people don't realize that Wilkins was also a scoring machine, averaging 25 points a game throughout his career, and even up to 30 a couple of seasons. Perhaps people don't revere him as highly because he never won a title?
George Gervin
Any time you're exalted with a nickname as cool as "The Iceman," you know you did something right. This was George Gervin, a nine-time All Star who played the majority of his career on the San Antonio Spurs, before they were ever the Spurs.
Who knows, perhaps if Gregg Popovich had been their coach that early on, they would've done great things. However, even though Gervin was title-less, he is still widely regarded as one of the greatest shooting guards in NBA history.
Walt Bellamy
How often do you have an NBA rookie who averages 31 points and 19 rebounds in his rookie season? The answer is not too often. This outstanding accomplishment should give you a taste regarding how dominant Walt Bellamy was.
Of course, he wasn't dominant enough to win himself a championship. Alas, most players who played in the era of Bill Russell didn't win a championship either, because Russell and the Celtics pretty much took over the 60s – but Bellamy was still something special.
Karl Malone
What's beautiful about having both Karl Malone and John Stockton on this list is that they were literally partners in crime throughout almost their entire time in the league.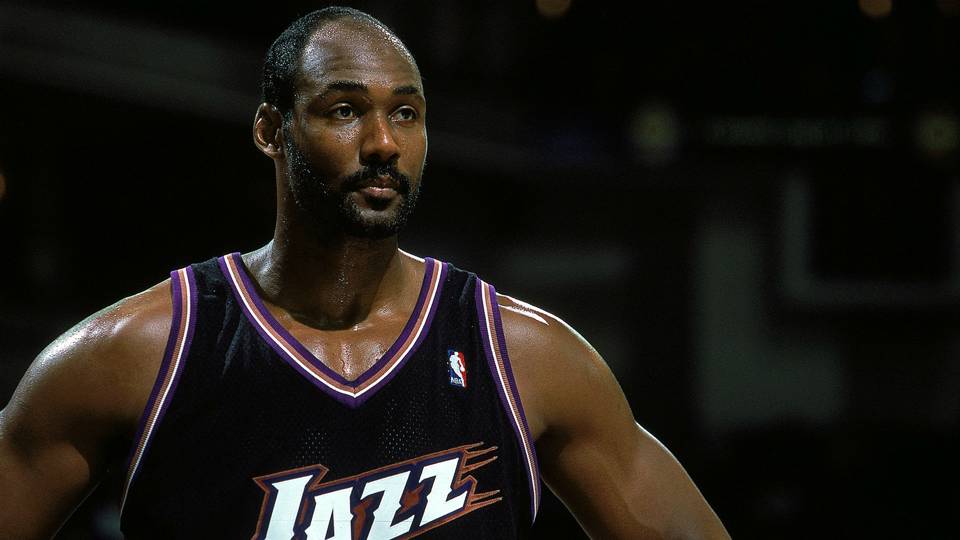 Other than his last year when he played on the Lakers, Malone spent his entire career on the Jazz. Nicknamed the "Mailman" for his ability to deliver buckets, he and Stockton made it to the Finals twice against Jordan and the Bulls, but failed to win both times.
Steve Nash
This two-time MVP was practically dominating the league for a number of years well into the new millennium, with a run and gun, flashy uptempo style of play that was the center of a revitalized, new look Phoenix Suns coached by Mike D'Antoni.
They were practically aces in the regular season, but they could never seem to advance to the Finals. But although can't say that he has an NBA title to his name, people still consider him one of the true geniuses of the game.
Adrian Dantley
Dantley averaged over 30 points a game for four straight years at the start of the '80s. That should've been his time to shine as an NBA Champion, but unfortunately, he was in a Western Conference that included the likes of a Laker team run by Magic Johnson and Kareem Abdul-Jabbar.
The crazy thing is that he was incredibly close to winning a title during his stint on the Pistons in the 1988-89 season. This was a team that in fact did win the title – too bad Dantley was moved to Dallas halfway through the season.
Russell Westbrook
Russell Westbrook is a breaker of records. Say what you want about his playing style, but this a young man that has just become the first player to ever average a triple double for two straight seasons.
How he managed to do that is unclear, but even though this former MVP is clearly a future Hall of Famer, he still has yet to bring the crown to Oklahoma City. And yet, with fellow All Star Paul George at his side, it will be interesting to see how he responds to the menacing Western Conference this upcoming season.
Bernard King
In an NBA era where the championship titles were mainly getting hogged by the likes of classic franchises such as the Lakers and the Celtics, it's easy for any other player to get lost in the mix of things.
But Bernard King was a player that is still very remembered for his talent throughout this time period. Although he never won a title, it's understood that he very well could have done it if it weren't for players like Larry Bird and Magic Johnson.
Chris Webber
It might be safe to say that Chris Webber was ahead of his time in the NBA. Considered to be among the greatest power forwards of all time, Chris was a big man who had skills that were similar to that of a guard.
This type of "positionless" play may be more fitting for today's NBA style, but back in the '90s it was less welcome. That being said, he was the closest to winning it all when his Kings played the Lakers in the 2002 Conference Finals. And if it wasn't for a clutch shot by Robert "Big Shot Bob" Horry – who knows what would have happened?
Alex English
Alex English is widely considered to be one of the greatest players of all time. Perhaps not top 10, or even top 20, but certainly a menacing scorer for the entire '80s.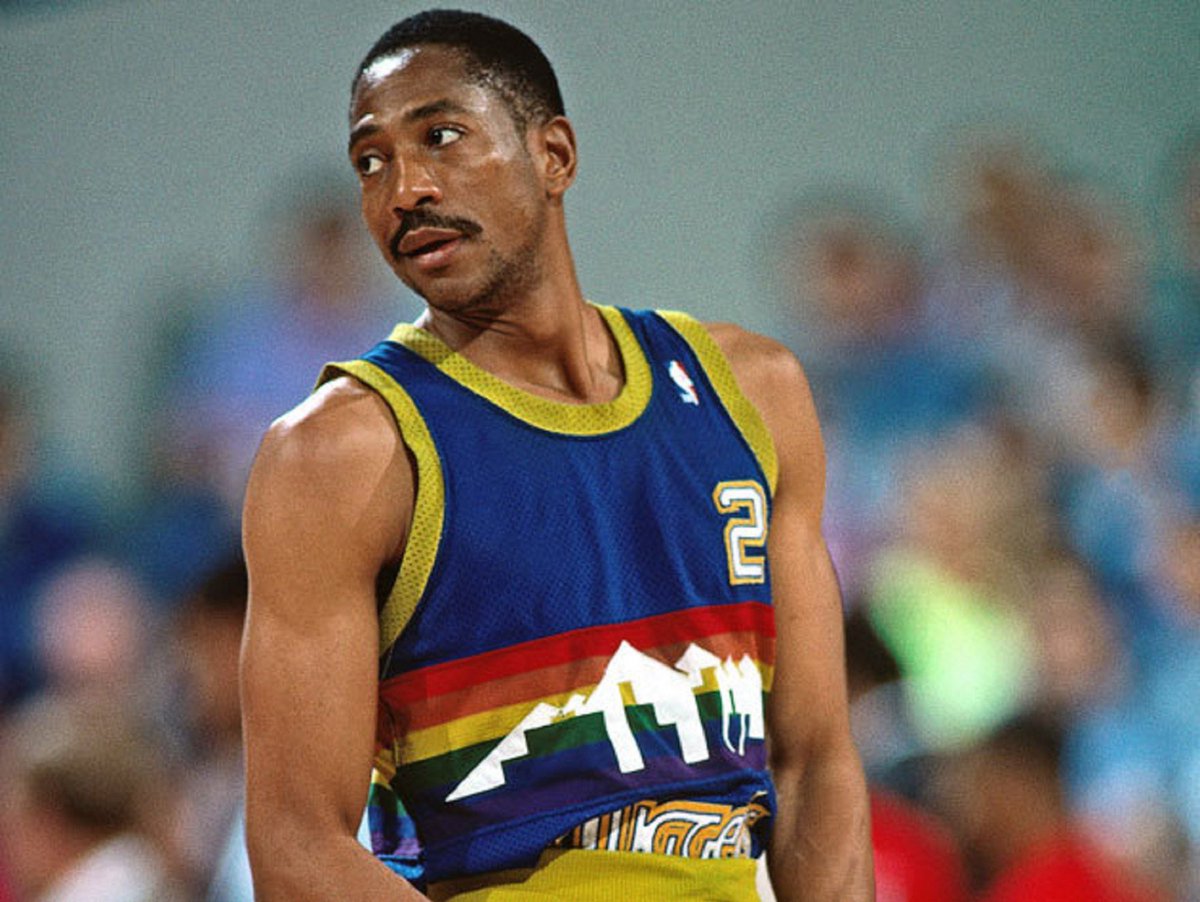 Unfortunately, he played for a Denver Nuggets squad that was never really up to par with the likes of the Showtime Lakers. The closest he got was in 1985, when he and the Nuggets squared off against Magic and the boys in the Western Conference Finals, but they would lose to them in five games – and he remained ringless.
Allen Iverson
Nicknamed "The Answer," Allen Iverson was just about the coolest thing in basketball when he was at the height of his popularity. The closest he got to getting a title was when he reached the Finals with the Sixers in 2001, after averaging 31 points a game and winning MVP.
Unfortunately, a Laker team with Kobe Bryant and Shaquille O'Neal at the helm were too strong to fight, and A-I's quest for a ring was unceremoniously shattered.
Patrick Ewing
Coming out of Georgetown University, Ewing was a promising young center who people were sure would tear it up once he entered the pros. They were one hundred percent right about that, but there would be, of course, an asterisk.
Although he made the All Star team 11 times, and even made it to the NBA Finals twice (1994 against the Rockets, and in 1999 against the Spurs), he was never able to win himself a championship ring.
Reggie Miller
If you were to ask any basketball fan who the greatest Pacer of all time is, their answer would always be Reggie Miller. Not only is he one of the greatest three point shooters of all time, but he's a relentless competitor and a fan favorite.
Currently runner up behind Ray Allen for most career three pointers made, he made a few solid title runs, the strongest being in 2000 when he reached the NBA Finals and played against the Lakers. But L.A. was too strong, and Miller remained ring-less.
Dikembe Mutombo
Everyone in the NBA has their own personal gimmick. For some, it's a nickname. For others, it's a hairstyle (a la Dennis Rodman). For Dikembe Mutombo, it was a finger. Or perhaps we should say that it was the finger.
It was the "no no no" finger shaking left to right, that he gave a player every time he would swap their shot into oblivion. Of course, while his defensive antics made him an NBA legend, he never managed to snag himself that highly coveted Championship trophy.
Pete Maravich
According to Hall of Famer John Havlicek, the greatest ball handler of all time was Pete Maravich. When you think about all of the amazing dribblers over the years, that right there is some serious respect.
In addition to his handles, Maravich was also an excellent shooter, which got him the nickname "Pistol Pete." But as good as Pistol Pete was, the five-time All Star and 1977 scoring champion was never able to score himself a title.
Elgin Baylor
The story of Elgin Baylor's quest for an NBA title is a slightly disconcerting one. Out of all players that didn't win a title, Baylor was probably the closest. This basketball legend and 11-time All Star appeared in eight NBA Finals, and wasn't able to win any of them.
To reach the Finals all of those years is impressive, but losing all of those times must have been incredibly aggravating at the same time, especially since it was almost always against the Boston Celtics. To make matters more frustrating, Baylor retired nine games into the season that the Lakers finally did win it all!
James Harden
One of the marquee players of the modern NBA and the defending MVP, James Harden is also still trying to snag himself a taste of that Larry O'Brien trophy.
He was inches away from winning the ship in the 2018 Western Conference Finals, when his Rockets were one game away from thwarting the Golden Warriors – but an injury forced Chris Paul to sit out the final two games of the series, and they were ousted once again. Still, Harden looks to come back strong next year with his usual bag of tricks, and probably some new ones.
Chris Paul
Chris Paul is one of those players that keeps getting closer to the Finals with every passing year, even though it's always just outside of his reach.
After a number of failed attempts to reach the finals with the Hornets and the "Lob City" Clippers, he made his strongest run yet after moving to James Harden's Rockets. But after getting injured late in a Conference Finals series against the Warriors, he fell just short again. Will he be able to pull it off next year?