---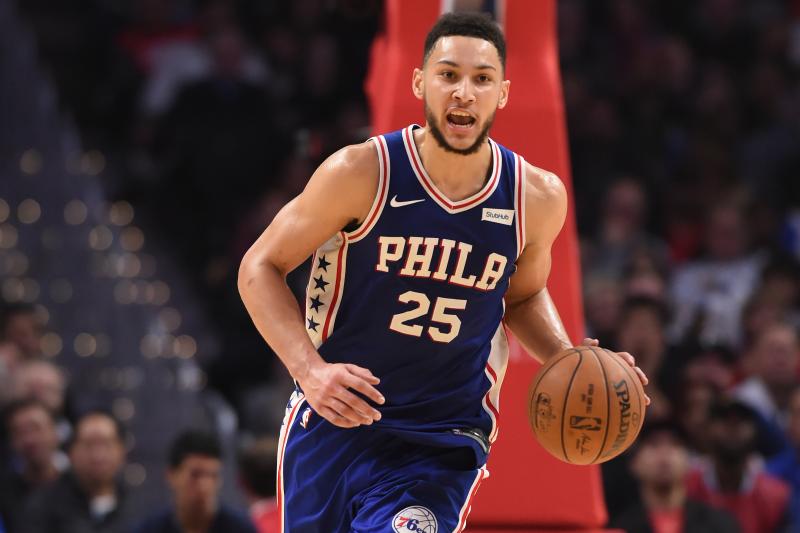 Is Ben Simmons the most complete rookie the NBA has ever seen?
As this young season progresses, that question is increasingly burning on the lips of basketball fans. The Australian has taken to his maiden NBA campaign with consummate ease, driving the Philadelphia 76ers from easy beats to playoff contenders and prompting predictions of greatness.
Simmons has been outstanding in his delayed rookie season, guiding the fledgling 76ers to a 9-7 start with a near double-double average and some awe-inspiring all-round play. He is averaging 18.7 points, 7.6 assists and 9.2 rebounds through 16 games this campaign, highlighting his versatility and disparate threats to opposition sides. The top overall pick of the 2016 NBA Draft is doing all of this, of course, after missing the entire 2016/17 season due to a fractured right foot.
The star point guard also has a pair of triple-doubles to his name, the first of which came against the Detroit Pistons in just his fourth NBA game. Per Basketball-Reference.com, Simmons is the first rookie to achieve two triple-doubles in his debut season since Lamar Odom managed three of them in 1999/00.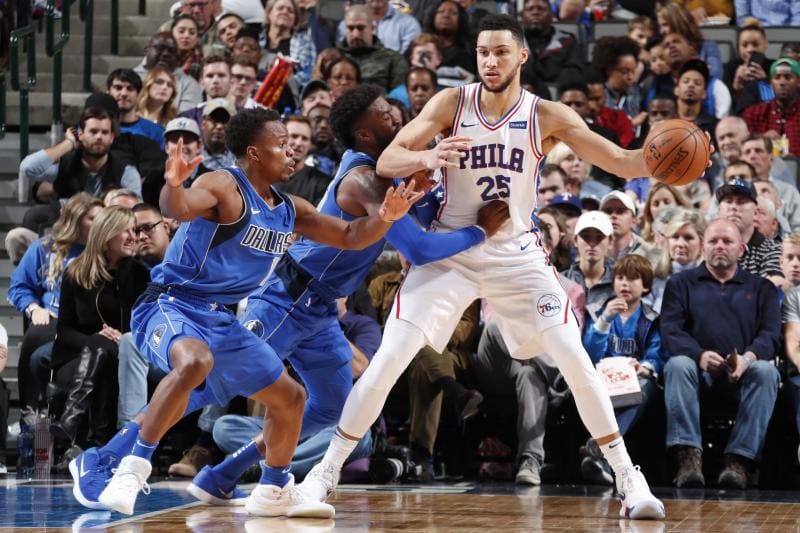 Beyond the numbers
Yet it's not just the impressive tallies that have prompted discussion of whether Simmons is the best rookie we've seen since LeBron James entered the fray in 2003.
The 21-year-old possesses a wide-ranging arsenal and has quickly compiled a highlight reel many NBA veterans would be proud to call their own. From stylish assists to penetrating through defenses and completing plays with a dunk, the variety of ways which Simmons cuts opponents is mind-boggling. He is an all-round threat with ball in hands, and has quickly established himself as Philadelphia's on-court general.
Simmons has also formed a formidable partnership with 76ers center Joel Embiid, leading to predictions of them becoming one of the NBA's great duos. The pair have set the NBA world into a frenzy thanks to their compelling combinations when sharing the court. Embiid is often the benefactor of Simmons' outstanding passing vision, while the Cameroonian also plays a key part in helping Simmons get to the rim with a trademark cut. Both are fast, strong and possess outstanding on-court nous that when combined has bedazzled rival teams.
The Los Angeles Lakers were the latest to learn the hard way. Simmons posted a typically consistent stat line of 18 points, 9 rebounds, 10 assists and a career-best 5 steals in the game on November 15, which the 76ers won 115-109. Embiid went further, stealing the show with an all-time best NBA stat line that read 46 points, 15 rebounds, 7 blocks and 7 assists – no other player has ever put up those numbers in league history.
Thanks to such performances, 76ers fans are finally starting to feel that 'The Process,' Philadelphia's much-maligned tanking tactic that assured years of high draft picks at the expense of on-court success, may have been worth the wait.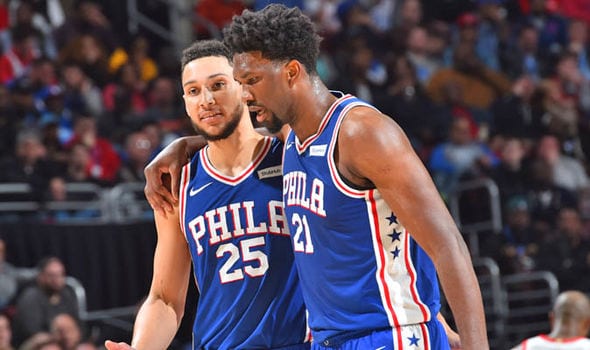 Greatness awaits
There is no doubt that an all-round game, outstanding physical attributes and a high basketball IQ prime Simmons for NBA greatness. Philadelphia, too, look like they'll soon be competing for top honors in the NBA with Simmons and Embiid at the helm.
Just how good Simmons turns out to be will depend on his ability to rectify a glaring weakness in his game: the jump shot. For all of the hype, the concerns about Simmons' shooting and elite scoring ability are justified. He has attempted a meager seven 3-point shots on the season and failed to connect with any of them. And while his field-goal percentage is lingering respectably above 50 percent, Simmons has shown a propensity to go cold from the floor having shot between 30-40 percent in four contests this season.
Then again, no one can begrudge a rookie for having room for improvement. Simmons is already one of the most complete and entertaining players in the league despite having first-year status. As long as he stays healthy, he will continue orchestrating and executing highlight plays, all the while picking up a host of individual and team honors along the way.