---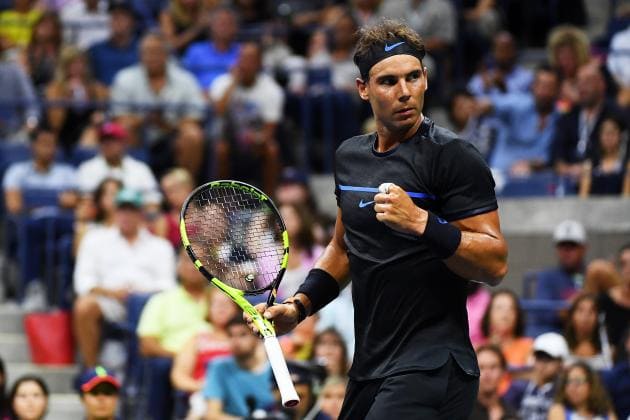 It's time for the last Grand Slam tournament on the tennis calendar. The best players in the world have descended on Flushing Meadows and two weeks of outstanding tennis are about to begin. We preview the Open, split up for the men's and women's draws.
MEN'S DRAW
Noteworthy Absences
It has to be mentioned that four legitimate would-be contenders are missing from this year's field. Andy Murray (world no. 2), Stan Wawrinka (no. 4), and Novak Djokovic (no. 5) are all former champions, and Milos Raonic (no. 11) has advanced to the fourth round three times. All four are out nursing injuries, which opens up the draw quite a bit. It might make things sound dull, but frankly it might be fun to watch some new, young players get a chance. Plus, if I'd had to sit through another tournament being told Murray was a contender when he didn't look like he believed it himself, I'd have gone crazy.
Favorites
Rafael Nadal (1) – Nadal has had an incredible resurgence in 2017, one similar to the next guy on the list of favorites, winning the French Open and regaining the top ranking in the world. He absolutely has a chance to get through Federer in a potential semi-final and win this thing. But we've also seen him wear down a bit on the late season hard courts before, and in some of the tune-up events he looked a little less sharp. He's a favorite, but not the favorite.
Roger Federer (3) – In the context of the full year, it feels like a reach to expect a third Grand Slam out of Federer, who's now 36 years old. On the other hand, looking at the Open in a vacuum, he's in position to win. He's been the best player on tour this year and it's Djokovic, not Rafael Nadal, who's his main nemesis these days. I noted before Wimbledon that Federer had Father Time in a 5th set tiebreak, and I'm now tempted to say he's the first athlete to beat him. Roger won. Anything more, including his 20th Slam, would be a bonus – but it feels like he may just be in the mood to start racking up those bonuses.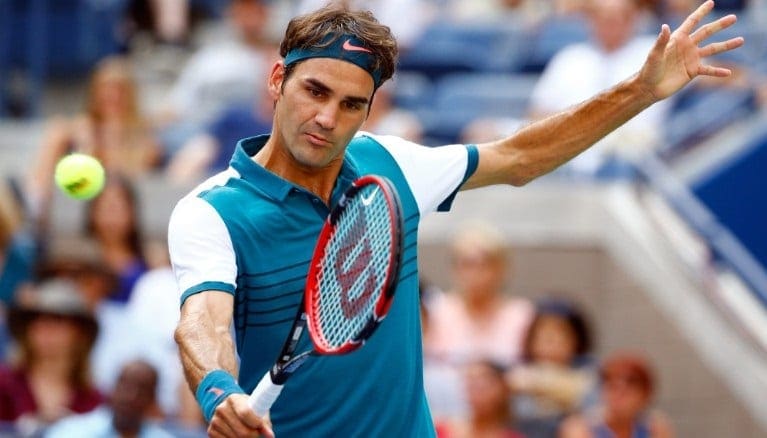 Alexander Zverev (4) – The time has passed for labeling the 20-year-old Zverev an up-and-comer or dark horse. He beat Federer a few weeks ago to win the Rogers Cup, and it's a matter of time before he wins his first Slam (and potentially many more).
Dark Horses
Mischa Zverev (23) – Mischa is the older brother of Alexander, and seems to do well when his younger sibling attracts the spotlight. He's had his own unlikely surge into ATP relevance at age 30, and he's got a terrific draw in New York. He could reach the third round before seeing a seeded player, and there he'd likely meet the talented but always beatable 10-seed John Isner. The best fourth round opponent that could await Zverev is Sam Querrey (17). The drawback for Mischa is that if he got through this lineup, he'd likely meet his younger brother.
Jo-Wilfried Tsonga (8) – Alright, the 8-seed as a dark horse isn't the boldest thing you'll ever read. But Tsonga has been a little disappointing this year and isn't really viewed as being a potential Slam contender anymore. If he's ever going to win one, however, this has to be his best opportunity by far. His toughest possible path would include third and fourth round matches against 32-seed Robin Hasse and 12-seed Pablo Carreno Busta, and he could meet Marin Cilic (5) in the quarters. He's even positioned to be on the opposite side of the semis from the Nadal-Federer buzzsaw (though he may have to get past the younger Zverev).
First Round Matches To Watch
Tomas Berdych (15) vs. Ryan Harrison – Harrison may feel like a lost cause to a lot of fans, given he was labeled the next big thing at about age 16. He hasn't lived up to expectations, but he's still only 25 and he's played some good tennis at the Open before. This upset is a lot to ask for, but we've seen Berdych come out flat before in the early rounds of Slams, so anything could happen here. Expect Harrison to at least make a very tough match of it.
*Marin Cilic (5) vs. Gilles Simon – This is an unusually tough match for a 5-seed to face in the opening round. Simon may have seen his ranking drop during a down year in which he hasn't been on the court all that much; he also might be pretty unpopular with fans after antics including a threat to sue a chair umpire and assertions that WTA players shouldn't receive equal pay. But he's still a lot more talented than your average first round practice dummy.
The Most Fun Potential Semi-Finals
Rafael Nadal (1) vs. Roger Federer (3) – Yeah, I'm not tired of this yet. That is all.
Alexander Zverev (4) vs. Jo-Wilfried Tsonga (8) – I think we need Zverev in this semi-final. The hype is almost getting a little unfair for the 20-year-old, but the longer he's in this tournament the more interesting it will be. Meanwhile, Tsonga's play has been uninspired lately, but with his aforementioned easy draw, I'd like to see him make one more real run at a Slam while the field is this open. He's always been one of the more likable guys on tour, and he's more fun than some of the other guys who could emerge from his quarter, such as Cilic and a resurgent David Ferrer.
Final Prediction: Federer def. Zverev in 4 sets.

WOMEN'S DRAW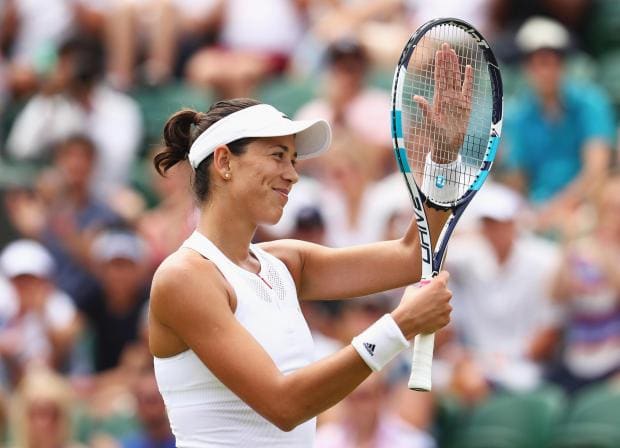 Noteworthy Absences
There's really just one, and it's a big one, and if you're reading this article you probably know all about it. Serena Williams is out expecting her first child, and as long as she's gone it's anybody's ballgame on the women's side. Then again, she's supposedly due in early September, and if the best women's tennis player of all time gives birth to her first child during the U.S. Open she'll be the story of the tournament without even picking up a racket.
Favorites
Garbine Muguruza (3) – Muguruza may finally be the answer to the question of who the best player will be once Serena Williams retires. She's only 23 and won her second career Slam at Wimbledon this year (dismantling Serena's sister Venus in the process). She also just rampaged to the Cincinnati Masters title, defeating Simona Halep (2-seed at the Open) 6-1, 6-0 in the final. She may have to face soon-to-be Auntie Venus again in the quarter-final, but she should be the favorite in the women's draw.
Elina Svitolina (4) – Svitolina won the Rogers Cup and earned the 4-seed at the Open, and at 22 she has to be looking to assert herself as a rival for Muguruza. She's only ever made it to the quarters of a Slam, and she faces a very difficult draw (she may have to beat 25-seed Daria Gavrilova, 15-seed Madison Keys, and 6-seed Angelique Kerber just to reach the semis), but Svitolina's too good not to break through at some point.
Venus Williams (9) – Venus lost badly to Muguruza in the Wimbledon final, but for the most part she's been about as good as anyone with her sister off the tour. She'll be the overwhelming crowd favorite in New York, and should make a deep run. I'm not convinced she can overcome a few of the young stars in a final at this stage, but if she somehow gets past Muguruza in that potential quarter-final it'll be her Slam to lose.
Dark Horses
Ana Konjuh (21) – The Croatian-born Konjuh is a fresh on tour. But at just 19 she's managed a few interesting highlights, including a quarter-final run in Dubai (during which she beat Elena Vesnina and Sam Stosur) and a third round Wimbledon win over Dominika Cibulkova. She's also been handed a very appealing daw, and could reach the third round before meeting a seeded player – which, incidentally, would be Cibulkova (11).
Madison Keys (15) – Not too long ago Keys looked like the most promising young player in the game. She's in a tough quarter (as mentioned with regard to Elina Svitolina), but she's as good as anyone in it when she's at her best. Keys is still just 22, and though she's a little overlooked these days she could break through with a deep Slam run at any point.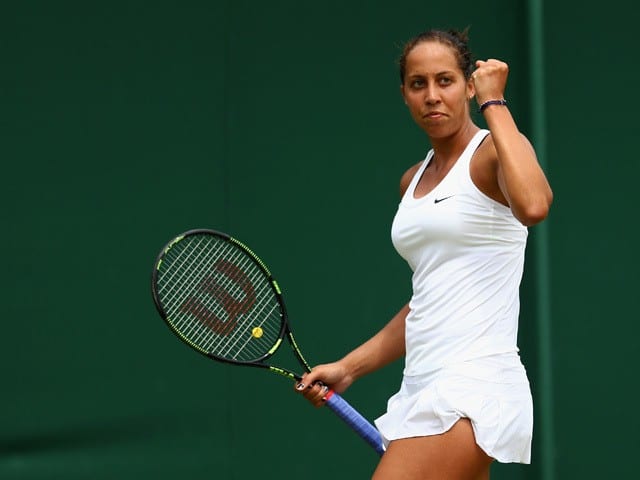 First Round Matches To Watch
Simona Halep (2) vs. Maria Sharapova – This match will get about as much attention as any first round contest in recent memory, given it marks Sharapova's return to the Slam stage after a lengthy suspension. She probably won't return to knock off the 2-seed, but we know she has the talent to. You have to feel a little bad for Halep getting stuck with this kind of drama and opposition as the 2-seed.
Sloane Stephens vs. Roberta Vinci – Neither player is seeded, but it's an intriguing matchup. Stephens is a one-time darling of Flushing Meadows who's largely underachieved since she first burst onto the scene. Vinci, meanwhile, is a former finalist who's now 34. Both should get a boost playing in New York, and they could put on a good show as a result.
The Most Fun Potential Semi-Finals
Coco Vandeweghe (20) vs. Madison Keys (15) – I'm actually not a huge fan of watching Vandeweghe play. She can get in a zone in which she's basically pummeling whomever she happens to be playing, but she's usually a little abrasive in the process; there's not a lot of joy there. Nevertheless, Karolina Pliskova isn't the most compelling 1-seed, so it might be fun to see someone unexpected escape her quarter. Plus, it sets up the All-American semi with Madison Keys, who has a more realistic shot at getting there. This would be a lot of fun, and nice consolation for the American fans if Venus Williams fails to make the semis.
Garbine Muguruza (3) vs. Ana Konjuh (21) – Muguruza is just the most interesting player in the WTA right now, and I covered Konjuh above. We may as well embrace youth in this tournament, and it would be a blast to see a virtually unknown, yet 21-seeded, 19-year-old make a deep run to take on the best player in her generation.
Final Prediction: Muguruza def. Keys in 3 sets.

*This article was written after Andy Murray withdrew from the tournament but before the draw was adjusted accordingly. As a result, it does not reflect the fact that Marin Cilic (5) faced a different opponent than he was originally supposed to. Cilic played and defeated Tennys Sandgren in the opening round, while Simon lost to Sam Querrey (17).