---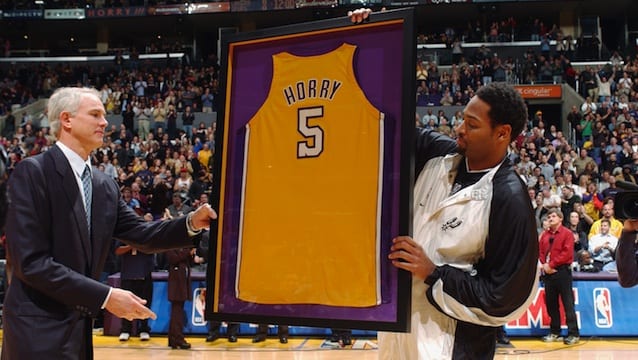 Time is winding down. The game is on the line. Who is going to take that big shot?
Michael Jordan, perhaps the greatest player of our generation, would surely take that final basket. Kobe Bryant, the Lakers great with the accuracy of a black mamba, would definitely have asked for the final play. LeBron James, the King who ended the Curse of Cleveland, would have wanted the ball in his hands.
This trio of NBA stars is credited with a long list of game winning shots during their respective careers. But that's not our story. We are here to remember the games when these stars had to watch their less-heralded teammates make the clutch shots.
Jesus Saves
Ray Allen is the NBA's all-time leader in three point field goals made, with 2,973. But arguably one of the biggest shots of his career was the one he made during Game 6 of the 2013 NBA Finals. With the Heat trailing 103-100 and down 3-2 in the series, Allen drilled a corner triple that sent the game to overtime. Miami would go on to win the game and back-to-back titles.
Allen was a veteran who joined a team that boasted a lineup that included James, Wade and Bosh. But despite being outside of the Big Three, the player who played Jesus Shuttlesworth in the movie 'He Got Game' never lost confidence.
"When it went in, I was ecstatic." Allen said after the game. " But at the same time, I was expecting to make it."
I'll Be Ready
In Game 6 of the 1997 NBA Finals, Michael Jordan leaned on an unlikely hero to win his 5th NBA title. With time running out and the game tied at 86, Jordan eluded the defense then flicked a pass to a waiting Steve Kerr who swished a 17 footer to seal the game.
"I looked at Steve and said, 'This is your chance,' because I knew Stockton is going to come over and help and I'm going to come to you," Jordan explained.
Kerr's response: "I'll be ready. I'll knock it down."
The rest, as they say, is history.
Big Shot Bob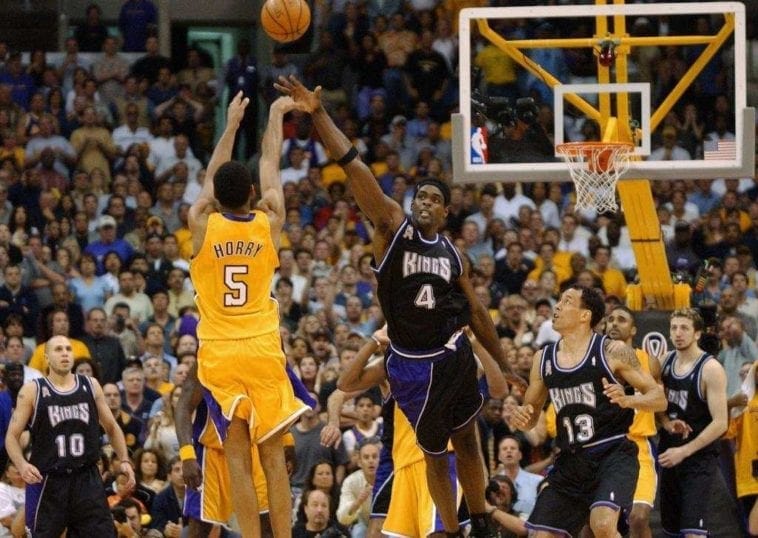 Perhaps no other player has made more big shots than Big Shot Bob himself. Robert Horry never made it to an All-Star team. His career regular season averages were underwhelming: 7.0 points, 4.8 rebounds and 2.1 assists per game. But when the game was on the line, he had a knack of hitting the winning basket.
Horry's most memorable shot came during Game 4 of the 2002 Western Conference Finals against Sacramento.
"I run in from out of bounds to set the screen for Kobe to come off to go one-on-one to get to the basket," Horry said. "He misses it, it gets tapped out to me and I hit that shot with the buzzer going off."
Horry's heroics saved the Lakers, who were down 3-1 in the series. They would go on to beat the Kings in Game 7 and win the fifth three-peat in NBA history.
"I didn't look at the clock," Horry added. "I didn't even worry about that. I just took my time to knock it down."
That was just one of his big shots. Horry's game winning baskets are like a greatest hits album for every fan to enjoy.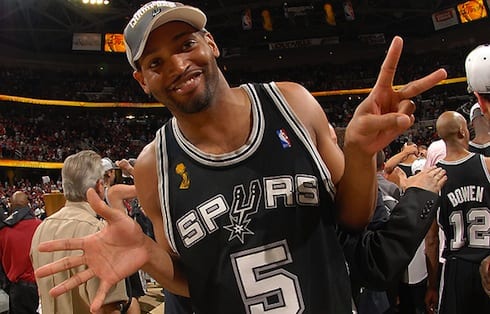 Superstars are a given. Every team has one go-to guy, so in some ways, they cross each other out. But having players like Ray Allen, Steve Kerr and Robert Horry, who aren't the top gun on the team but can make big shots, is crucial for any championship run. Sometimes they are the ones who separate the bride from the bridesmaids. One ring may be luck, but when you have more rings than Jordan, Kobe, Duncan, Magic, Bird and LeBron, that's impressive.
Horry has seven rings. That's impressive.
He proved that big shots aren't reserved for generational players. They're not even an exclusive for superstars. At any given moment, even in the biggest of games, anyone can be thrust into that situation, whether by accident or by design.
Big moments are achieved by those who are brave and confident enough to take the last shot, not necessarily by those who sell the most jerseys.