---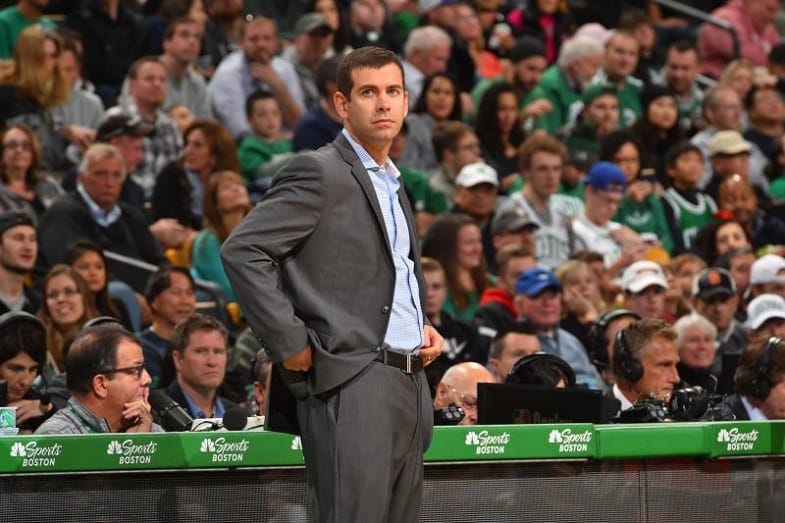 Had Boston Celtics head coach Brad Stevens won Coach of the Year last season, no one would have questioned the decision. He did an exemplary job with the Celtics roster and certainly deserved it. But Mike D'Antonio did a great job with James Harden and the Houston Rockets last season as well, and eventually bumped Stevens for the award.
It is way too soon to say who should win it this year. But with how the season has transpired so far, a few names deserve to be in the conversation—with Stevens leading the pack.
Why Stevens and not Mike D'Antoni again? He's had to play a decent chunk of the season so far without his new star player, Chris Paul. He's got James Harden looking like an early frontrunner for MVP and as of posting this, the Rockets have six guys averaging 10+ points a game, including Paul.
What about New York Knicks head coach Jeff Hornacek? The Knicks haven't been a good team in quite a few years and got rid of arguably their best player (Carmelo Anthony) during the off-season. While they started the season with a three-game losing streak, they have since improved to 10-10.
No one misses Antony in the least, either. They are too busy watching Kristaps Porzingas play his way into early MVP talks.
Tom Thibodeau is doing phenomenal work with the Minnesota Timberwolves and Stan Van Gundy has the Detroit Pistons looking like one of the best teams in the East so far.
There are plenty of guys doing a tremendous job of getting the most out of their rosters. But the job Stevens has done, at least so far, is second to none.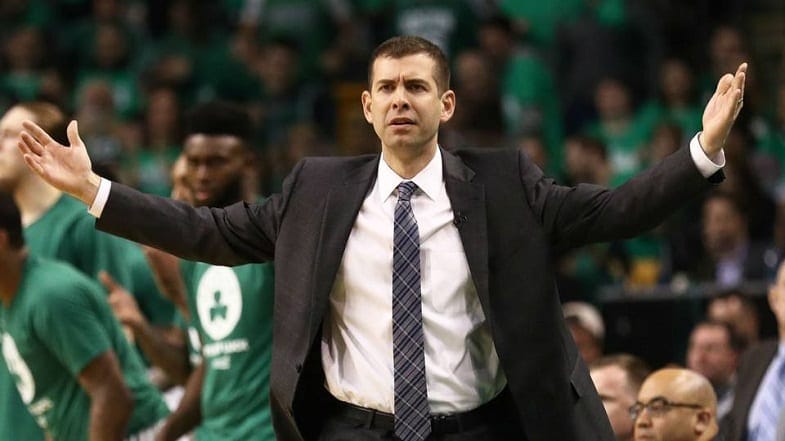 So—what's so special about the job he's doing this year?
Yes, the Celtics did acquire a pair of superstars during the off-season, Gordon Hayward and Kyrie Irving. But in doing so, they ended up revamping the entire roster. Teams are not permitted to carry more than 15 players on their rosters. Through a series of free agency moves and trades, ten guys from last year's roster are no longer on the team.
Yeah, Stevens got a pair of superstars, but he also got almost an entirely new supporting cast. But then, in a horrifying moment during the first game of the season, he lost Gordon Hayward to a season-ending injury.
They ended up losing their season opener and the next game, but have since gone on a tear. The Celtics had a 16-game winning streak, and own the best record in the NBA (18-4).
Getting what was an essentially new team to gel as quickly as he has would be enough to get him into Coach of the Year conversations. It is not quite enough to make the early frontrunner, though. But there is one other extraordinary thing he has managed to do. It should have his name at the top of everyone's list.
He has Kyrie Irving playing defense.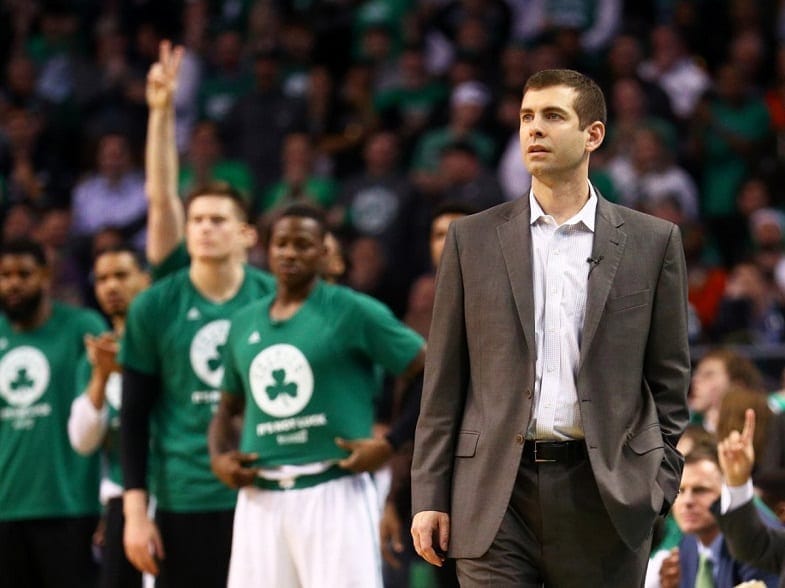 It's not a lackluster, 'going through the motions' kind of defense, either. Irving, a man notorious for his lack of defense during his days in Cleveland, is leading one of the most dominant defenses in the NBA (No. 1 in points/game allowed; 96.8).
His defensive game is still far from perfect, but it is far better than it ever was in Cleveland. His average defensive rating in Cleveland for six years was 106.9. As of the end of November it is 99.8.
It's one thing to get players to gel and play well as a team. But it is another to get a player to perform above and beyond his norm. Kyrie Irving is certainly doing that.
Now if Stevens can keep Irving and the team focused and winning games, in time he'll go from frontrunner to runaway winner.