---
The 2018 March Madness brackets are out! Gumble Claus dropped them off Sunday night, and now that we've all watched a few NBA analysts paid to devote nonstop attention to the pro game inexplicably show up to break down the college postseason, we can get to it ourselves. It's a time for making picks, rethinking those picks, identifying giants and their killers, choosing your annual 12-5 upset(s), resisting irrational upset picks against your alma mater's rival, and sitting uncomfortably while your gut instinct wages war against Nate Silver's calculator.
While you do all that, I have some thoughts.
Tournament Snubs
For some reason this is always the hottest topic of discussion once the bracket comes out, so let's get it out of the way. My take: no one got that badly snubbed this year. Five teams seemed to surface in the discussion: Notre Dame, Saint Mary's, USC, Oklahoma State and Baylor. The first two don't merit much discussion. Notre Dame is clearly capable of being a threatening tournament team when healthy, but it just didn't compile the résumé while top players were injured. And Saint Mary's needed to be near perfect with its laughable non-conference schedule, and wasn't.
USC seems like the biggest snub at a glance, because it went 23-11 with the 76th strength of schedule and finished 2nd in the Pac-12, while Arizona State went 20-11 with the 78th strength of schedule, finished 8th in the Pac-12, and got in. Take out the conference standings though and the résumés are nearly identical, but for the fact that Arizona State had more quality wins. The Sun Devils were 4-2 vs. the RPI top-50 (per CBS Sports), and USC just 2-6.
As for the Big-12, there's no argument to be made that Oklahoma definitely deserved a tournament berth over Oklahoma State and Baylor. But there also isn't such an argument for either of the two teams that were "snubbed." These are the three resumes:
Oklahoma State: 19-14, 57 BPI, 9 SoS, 7-10 vs. RPI top-50

Oklahoma: 18-13, 43 BPI, 3 SoS, 6-8 vs. RPI top-50

Baylor: 18-14, 37 BPI, 4 SoS, 6-11 vs. RPI top-50
Oklahoma may have wrapped up the season in an absolute nosedive, but the committee is supposed to consider total body of work, and this looks like a three-way coin flip (not that teams are necessarily weighed against others in their conferences, but this is the conversation). There were no clear snubs.
Best First Round Matchups
Now, on to the fun stuff. One of the best parts of March Madness is always the first round, when there are nonstop games throughout the day. This is when we tend to get major upsets, dramatic finishes, and sometimes just good looks at exciting teams and players we haven't seen much (if any) of throughout the season. There's never any telling which opening round games will produce the most compelling moments, but there are always a few that stand out on paper. These are some of the early games I'd recommend prioritizing.
Kentucky (5) vs. Davidson (12) – These are two groups of Wildcats heading into the tournament red hot. Davidson just knocked off the top two teams in the A-10 to secure an automatic bid. It's one of the best three-point shooting teams in the country (eighth in the nation in makes per game), and has two dynamic scorers in senior Peyton Aldrige and freshman Kellan Grady. Kentucky, meanwhile, has quietly found its footing after an underwhelming start to the season. John Calipari doesn't have his usual talent, but he's got plenty, and as is often the case, he has his guys peaking at the right time. Keep an eye on Shai Gilgeous-Alexander, who's really rounded into form at the point.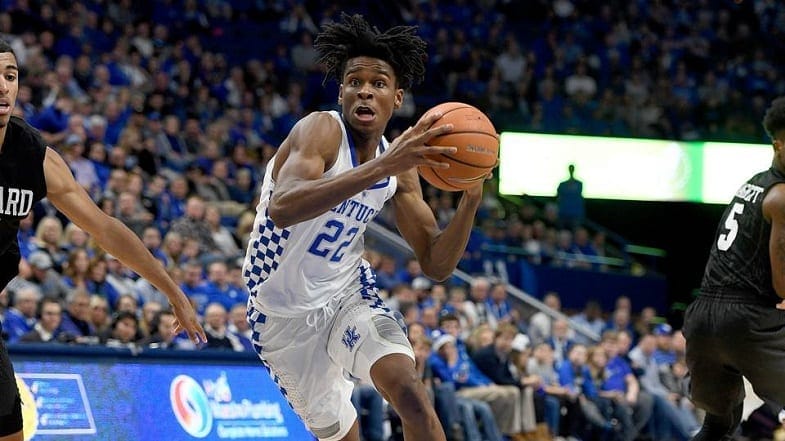 Houston (6) vs. San Diego State (11) – Houston's a team you'd have to have gone out of your way to watch unless you're just a fan of the American Conference. But the Cougars have been hovering in the national rankings for a while now, are 17th at KenPom, and on Sunday lost the conference championship to Cincinnati – now a 2-seed – by a single point. San Diego State, meanwhile, has been a pesky tournament team for years now. The Aztecs play good defense and are led by two veteran guards in Malik Pope and Devin Watson.
Virginia Tech (8) vs. Alabama (9) – This should be a close game, and a clash of good offense vs. good defense. Virginia Tech was one of the most high-powered teams in the ACC for most of the season, even managing to score enough to top historically stingy Virginia. The Hokies rank ninth in the country in team field goal percentage. Alabama, meanwhile, is 13th in defensive efficiency, and could slow the Hokies down. Matchup aside, you also get a chance to watch Alabama point guard Collin Sexton, who was sensational in the SEC tournament and will be a lottery pick in June.
Rhode Island (7) vs. Oklahoma (10) – Despite Oklahoma's aforementioned swoon, let's not pretend we don't all want to see what Trae Young can do in the NCAA Tournament. He'll have his hands full though. Rhode Island is a physical, disciplined team that was ranked for much of the season and led a very competitive Atlantic-10. Keep an eye on senior guard Jared Terrell, who is no Trae Young but does shoot over 40% from three and leads the Rams in scoring.


Those are four that stand out. And incidentally some of the "first four" games should be really fun this year as well. St. Bonaventure vs. UCLA and Arizona State vs. Syracuse – both battles for 11 seeds – ought to be good appetizers.
Potential Big Upsets
Everyone's picking a 12-5 upset or two, because it's what we do. There's at least one of these upsets pretty much every year, and even people who don't follow basketball typically pick a 12-5 or two because it's the first tip they get from their friends. The tougher thing is identifying even bigger upsets, of which there may be just a couple in any given year.
These aren't upsets I'd necessarily pick or predict, but they're a few matchups that at least have the potential to produce some drama.
Gonzaga (4) vs. UNC-Greensboro (13) – I wouldn't recommend picking this one, but don't overlook UNCG completely. The Spartans are 30th in defensive efficiency, beat NC State earlier this season, and ran away from the favored East Tennessee State in the Southern Conference final. Gonzaga is a better team, but hasn't had a particularly meaningful win in months.
Texas Tech (3) vs. Stephen F. Austin (14) – Texas Tech is a deserving 3-seed and a team capable of a deep run. Stephen F. Austin, meanwhile, doesn't have a particularly strong résumé even for a 14-seed; it lost twice to Lamar. But the Lumberjacks lead the nation in steals per game at 10.26, with no other team averaging double digits. A team that disruptive can make something happen in the first round.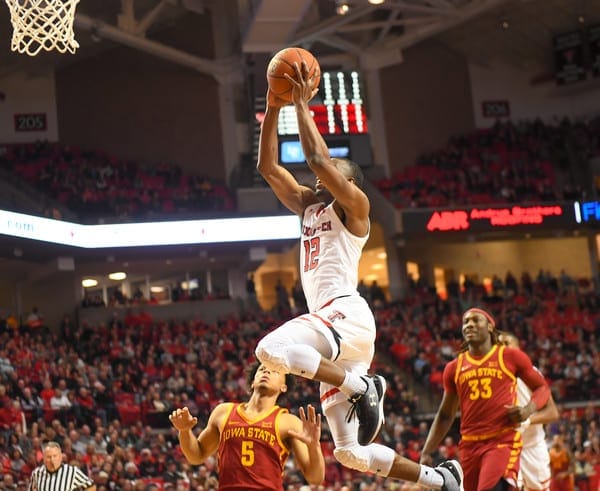 Michigan State (3) vs. Bucknell (14) – Again, it's a stretch, but if there's a team that can pull of a real shocker over a popular Final Four pick in the first round it might be the Bison. Bucknell ran away with the Patriot League this season and is led by three seniors with postseason experience in Zach Thomas, Nana Foulland, and Stephen Brown.
The Toughest Road To San Antonio
It's difficult to say with any certainty which region is the toughest. Virginia is the number one overall seed, so perhaps the South is by default the most difficult region for everyone else. The East has the highest average KenPom ranking among top-five seeds (10.2), which is somewhat arbitrary but still speaks to strength at the top. The Midwest is second in this category (10.6), and also has the highest rated 2-seed (Duke) and 3-seed (Michigan State).
But if we look at the 1-seeds specifically we can speak more to which team has the toughest road to San Antonio. And I've got to give it to Villanova in the East. Virginia faces a potential mammoth matchup with Arizona (4) in the Sweet 16, but otherwise would be a very clear favorite over anyone in the South – including a 2-seed in Cincinnati which is basically a worse version of the Cavaliers. Xavier is arguably the weakest 1-seed and will therefore face some difficulty, but of its own making (and even so, its half of the West bracket isn't particularly daunting). In the Midwest, Kansas could face a giant-killer in NC State in round two, but the Wolfpack are best by far at home; the Jayhawks also face a possible matchup with top-10 teams Duke or Michigan State in the Elite 8, but should have no trouble getting that far.
Villanova, however, has legitimate roadblocks in every round save the first. In round two the Wildcats will play either Virginia Tech (which beat Duke and Virginia this season) or Alabama and one of the deadliest individuals in the tournament (Sexton). The Sweet 16 could see them up against Wichita State or West Virginia, both of which were reasonable preseason Final Four picks. And the Elite 8 could bring a matchup with Purdue, which was the class of the Big 10 for much of the season. Villanova's up to the challenge, but it's a tough road.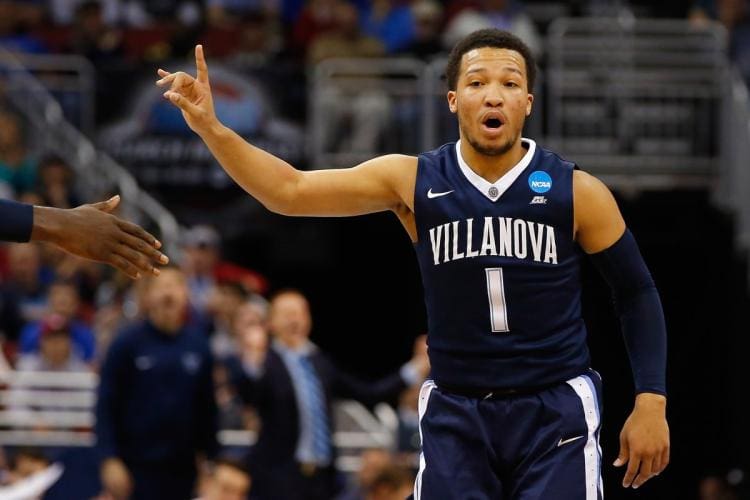 Final Thoughts
To put it simply, this should be good. It looks at once like a strong field and one without clearly dominant teams, either in regionals or overall. This is more of a feeling than something that can be quantified, but it seems as if there's less of a gap than usual between 1-seeds and 3- or even 4- seeds. That is to say, does a Final Four of Virginia, Xavier, Villanova, and Kansas sound that much more reasonable than one featuring Arizona (4), Michigan (3), West Virginia (5) and Michigan State (3)? I'm not sure I could have reasonably written a similar sentence heading into too many recent NCAA Tournaments.
Things look to be wide open, and that should make for plenty of madness.