---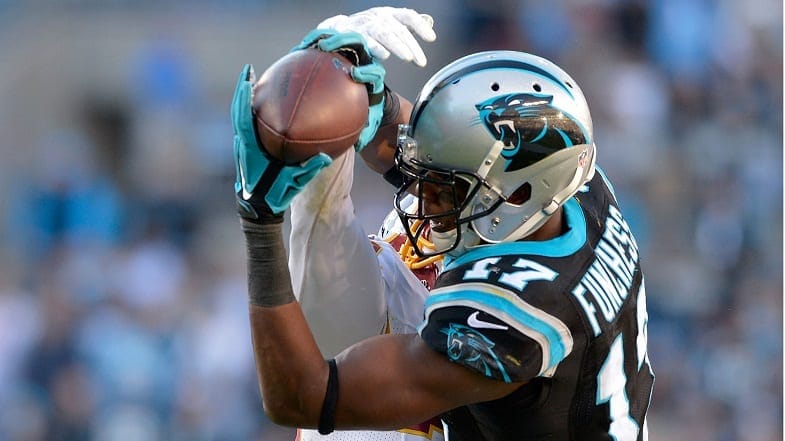 The Carolina Panthers opened the 2017 season with a full complement of playmakers on offense. But an injury to star tight-end Greg Olsen quickly thinned out the options for Cam Newton. Soon thereafter, the team decided to pull the trigger on a trade that sent their number one wide receiver, Kelvin Benjamin, to the Buffalo Bills. Suddenly, the team was looking extremely weak in terms of personnel, starved for reliable options for Newton to target.
Enter Devin Funchess, who immediately embraced the opportunity. He managed to tally 63 catches, for 840 receiving yards and eight touchdowns. He developed a rapport with his quarterback, and it seemed Cam learned to trust him more with every successful route and catch. Not that he had much of a choice. But it certainly helped that the young wideout was demonstrating a consistent ability to make tough catches.
How young you ask? Funchess is still just 24 years old and he's already embarking on his fourth season in the league. He will likely continue to improve, as he has yet to even hit his prime, at least from an age and experience standpoint.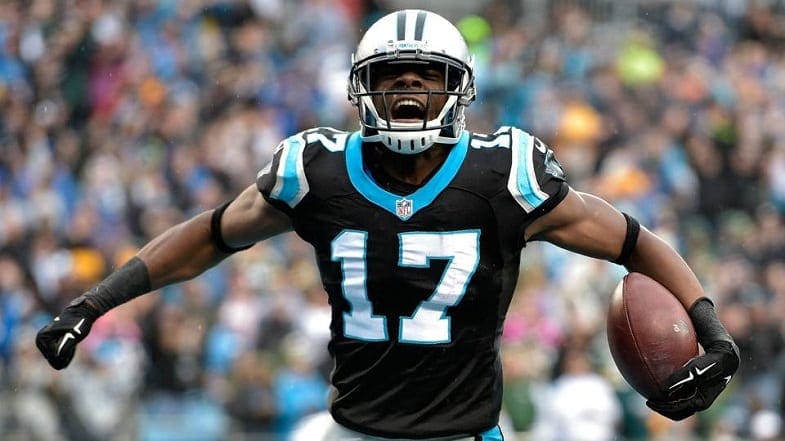 Moreover, Funchess managed to achieve his solid 2017 stats despite various injuries he sustained throughout the season. The NFL game is extremely physical, and Funchess took his fair share of hits. In the process, he sustained injuries to his shoulder, hamstring, and his toe. But he was able to play through the bumps and bruises, playing a full slate of 16 games. With a full offseason to work as the number one target, and a clean bill of health, it's very intriguing to think what he can achieve this year.
To their credit, the Panthers were highly active this offseason. They know they have to take advantage of Cam's youth and prime years, as so much of his game depends on his mobility and athleticism. As a result, the revamped receiving corps includes Torrey Smith, whom they signed in free agency, and their first round draft pick, former Maryland standout DJ Moore.
Smith has been very inconsistent (and at times flat out terrible) in recent years, and some of his deep threat abilities have diminished. He hasn't developed his route-running abilities as much as some thought he would over the course of his career. Meanwhile, Moore is still just a rookie who has yet to even step on to an NFL field.
It's fair to expect that Funchess will retain his spot atop the Panthers depth chart. He is the best bet right now to be the guy Cam leans on both in the deep and intermediate passing game. At 6'4, 225 lbs, he will likely also be the team's main red zone target. After a successful 2017, during which he crushed his personal stats from the preceding two seasons, one can only assume that the duo will only improve from this point forward.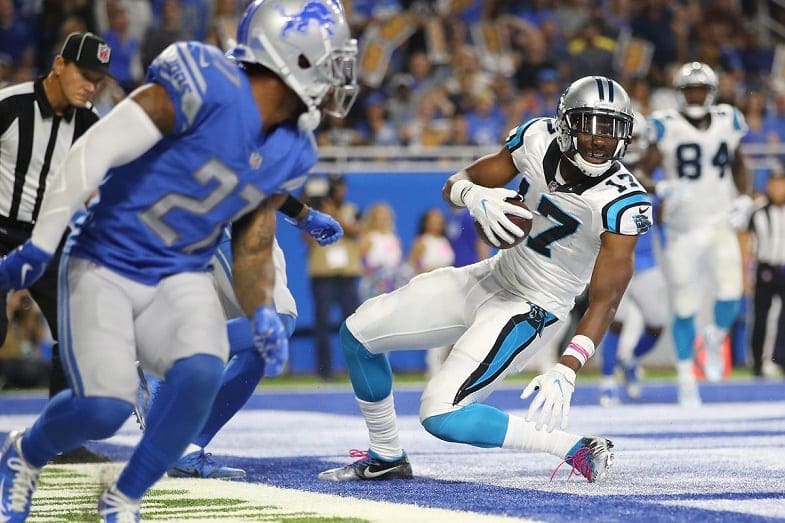 In addition to all of those factors, 2018 will also be a contract year for Funchess. That means he will surely do everything in his power to play his best. He will want to assure that he gets paid adequately following the season, whether it is by Carolina, or any other team that chooses to pursue his services in free agency.
Of course, there is always a chance that the return of a healthy Greg Olsen, combined with whatever contribution the team can get out of Moore, will cut in to the numbers that Funchess was able to produce last season. Funchess totalled 113 targets on the year in 2017. That ranked him 22nd among all NFL players. Coincidently, his teammate running back Christian McCaffrey had one more target than him at 114.
There does seem to be a lot more competition for looks in the 2018 version of the Panthers. Whether or not Cam will continue to lean on his big receiver remains to be seen. If he does, I expect the receiver to have an even bigger season than his impressive campaign last year.