---
On a September night in Lambeau Field, the new era of the Chicago Bears will officially kick off. As fans begin to fill their seats, a familiar and yet unique smell will fill the air. The scent of autumn combines with that of nachos, hot dogs and beer. It's an atmosphere that NFL fans know and love. It signifies one thing – football season has arrived.
The beautiful thing about football, is that every season brings new hope. Each year is different, and fans' dreams of a Super Bowl run resurface. Anything can happen in the NFL.
While it is only one game, this matchup has the potential to set the tone for the 2018 season for Chicago's new and improved team. They are no longer confined by the soft coaching of John Fox. They are turning over a new leaf. One which they hope will lead them to a successful future.
The Bears find themselves squarely in one of the most competitive divisions in football. A quarter of their games are against the Packers and Vikings, two teams that are widely considered the cream of the NFC crop. Another two games against Matthew Stafford and the Lions are no gimmes either. The Bears have their work cut out for them.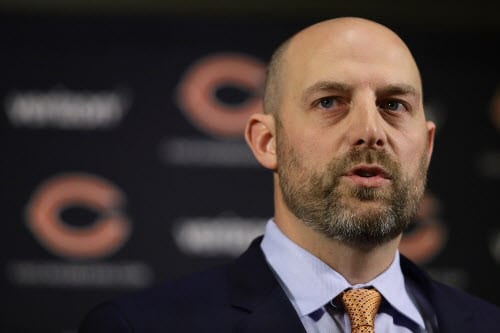 Enter Matt Nagy. The former Chiefs offensive coordinator will do his best to infuse this team with a swagger. One that is necessary to be a special unit in the league. They need to get tougher. They must play together. And most importantly, they need to believe. That's often why you'll see very talented teams that are unable to manifest their potential. Attitude is what separates the under-performers from the overachievers. Nagy could be the source of newfound hope in the Windy City, and it's about time this once glorious franchise comes back to life.
In Kansas City, Nagy was able to make the most of his weapons. There was a long stretch last season when Andy Reid was calling the plays. But the team was lacking direction. They would go away from the running game, despite some incredible performances from rookie running back Kareem Hunt. When the play-calling reigns were handed over to Nagy, suddenly the team was maximizing their output by featuring Hunt and the running game, and feeding tight end Travis Kelce over the middle of the field.
The Bears appear to have already drafted their franchise quarterback last year in Mitch Trubisky. His rookie season was predictably characterized by growing pains. It remains to be seen whether he will be the long-term answer in Chicago. Ultimately, the Bears' 2018 offensive success will likely come down to his performance.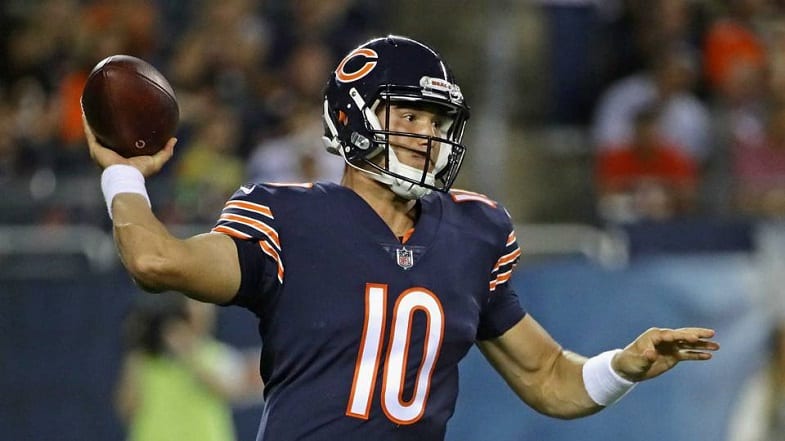 The good news is he has a multitude of weapons at his disposal. The sting of losing wide receiver Cam Meredith could be short-lived as a result of some offseason moves made by GM Ryan Pace. The Bears signed Allen Robinson, who was the best wide receiver available in free agency. They also gave Trubisky a major upgrade at the tight end position with the acquisition of Trey Burton. Hopefully Nagy features Burton in similar fashion to Travis Kelce back in KC. But that wasn't enough for Pace. He went out and inked deep threat Taylor Gabriel, who will do his best to outrun Trubisky's big arm. There is also some hope that this could be the year we see Kevin White finally break out the way many have been waiting to see.
The running game was already quite strong last season. The combination of Jordan Howard and Tarik Cohen created a change of pace that defenses found difficult to stop. Howard recorded his second consecutive 1,000 yard season, finishing with 1,247 total yards from scrimmage and nine touchdowns. Meanwhile, Cohen tallied 53 receptions in his rookie campaign, and ended the year with another 723 yards from scrimmage and three touchdowns. Strong production out of the backfield can often be a quarterback's best friend, particularly a young QB who is still developing.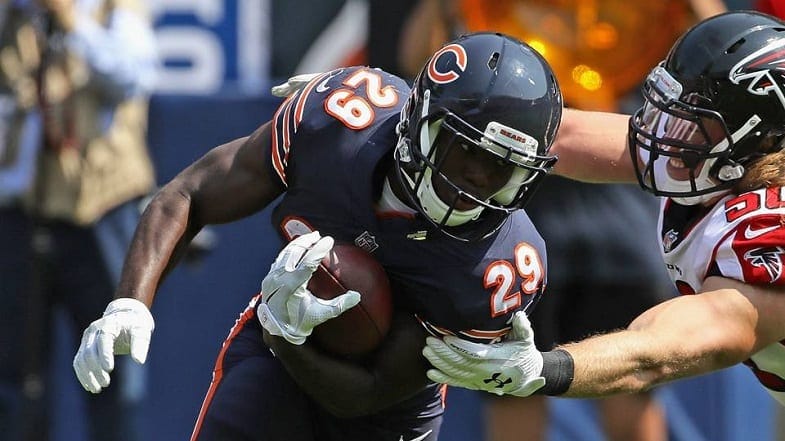 When the NFL draft finally arrived, the Bears knew they still had a lot of holes to fill. They selected two offensive players in the second round, including Memphis WR Anthony Miller and Iowa Center James Daniels. Both players could contribute as soon as opening week. It will all depend on training camp and preseason competition. But the team feels good about these prospects heading into OTAs.
The Bears focused their other picks in the draft on the defensive side of the ball. They used their first round pick on the best linebacker in the draft, when they selected Georgia OLB Roquan Smith. Then, starting in the fourth round, they ran off several consecutive defensive additions, starting with versatile linebacker Joel Iyiegbuniwe, who can play ILB or OLB, depending on team needs or scheme. The team then did its best to shore up the defensive line, when they used their picks on DT Bilal Nichols and DE Kylie Fitts. These guys will join some talented pieces in Chicago, led by former Broncos linebacker Danny Trevathan, and cornerbacks Prince Amukamara and Kyle Fuller.
As the 2018 season approaches, it is likely too soon to expect the Bears to leapfrog their division rivals. The Packers will be hungrier than ever, following a lost season in which Aaron Rodgers was sidelined due to a collarbone injury. Meanwhile, the Vikings are bringing back most of the players who were just one win away from the Super Bowl last season, and they upgraded the quarterback position when they signed Kirk Cousins.
The Bears could be a year or two away from reaching the top of this ultra-competitive division. But the NFL is so dynamic, welcoming change on a yearly basis. If Trubisky can elevate his game to the next level, this team could be in contention for a playoff spot come January 2019.