---

It was only about 15 months ago, that the Atlanta Falcons endured one of the greatest collapses in the history of sports. Up 28-3 late in the third quarter of Super Bowl LI, the Falcons were well on their way to winning the franchise's first ever championship. The game was so out of hand that owner Arthur Blank spent most of that second half on the sidelines. 
It was then that Tom Brady engineered arguably the greatest comeback in NFL history, to whisk away the hopes and dreams of so many faithful Falcons fans. They were forced to watch their team fall apart in front of their eyes, on the biggest stage in sports.
That's what makes these moments so important. You never know if you'll ever get back there, so it's so important to take advantage of the opportunity. Take a look at some of the greatest quarterbacks in the game today (excluding Brady). For all of his amazing accomplishments, Drew Brees has only appeared in Super Bowl 44, but he was able to defeat Peyton Manning and the Colts. The next year, Aaron Rodgers reached his only Super Bowl, taking down the Pittsburgh Steelers to become a World Champion. Even Joe Flacco captured his only ring in 2012, when the Ray Lewis-led Ravens shocked the world to win their own title.
All of those guys took advantage of a rare opportunity. None of them have even reached the big game since, acting as a stark reminder of just how difficult it is to navigate the competitive NFL landscape.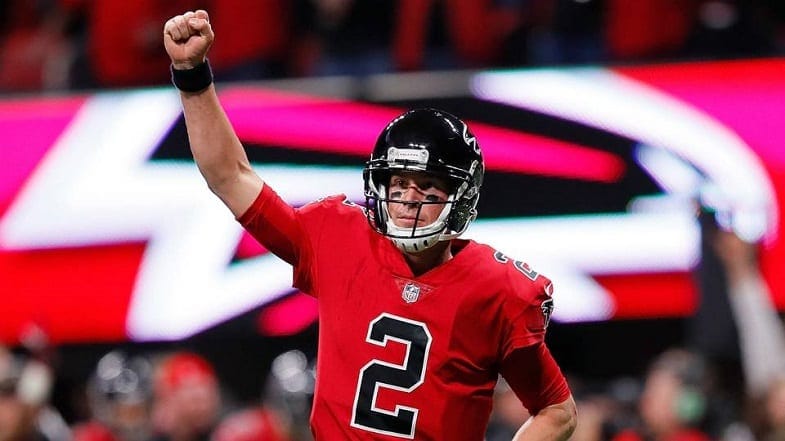 For Matt Ryan and the Falcons, the question is can they get back to the big game, even after experiencing such a humiliating loss? Or will it just be too much to overcome? Sometimes, this type of thing can send a player's career into a downward spiral. Not everyone can just put it aside and push through to better days.
By his standards, Ryan had a down year in 2017. The yardage was decent, as he passed for 4,095 yards. But he threw just 20 touchdowns on the year, to go along with 12 interceptions. The team lacked its edge. The offense was much less lethal than the previous year. And on paper, it really didn't make much sense. One of the best receivers in the game, Julio Jones, again racked up the yards, putting up a total of 1,444 last year. And somehow, he scored just three touchdowns. Three! That's almost difficult to achieve with such a lofty yardage total.
So even if the low touchdowns are an outlier, I find it alarming just how inefficient Jones was in the scoring position. Ryan targeted Julio 19 times in the red zone last season. He was only able to catch five of those passes, for a measly 33 yards and one touchdown. The duo will need to improve dramatically in this department and turn a weakness into a strength. There is really no excuse for not using such a powerful weapon to help you win games.
Since Roddy White's retirement, Atlanta has been missing a reliable second option in their offense. Sure, Austin Hooper has developed into a solid contributor, but he is too inconsistent to get this team to the next level. Mohamed Sanu has also failed to take some of the pressure off their alpha receiver. The team is hopeful that first round rookie Calvin Ridley will be the spark they were looking for. Ridley was widely viewed as the best wide receiver prospect this year. He has a special playmaking ability, as a very fast receiver who runs great routes.
This team has had speed burners before. Taylor Gabriel has previously occupied that role, before leaving for Chicago. But Ridley is much more than that. Yes, he can take the lid off the defense. But his crisp route-running and quickness will separate him from those other guys. He can make a big difference for the Falcons as early as this season. Matt Ryan just needs to get his mojo back.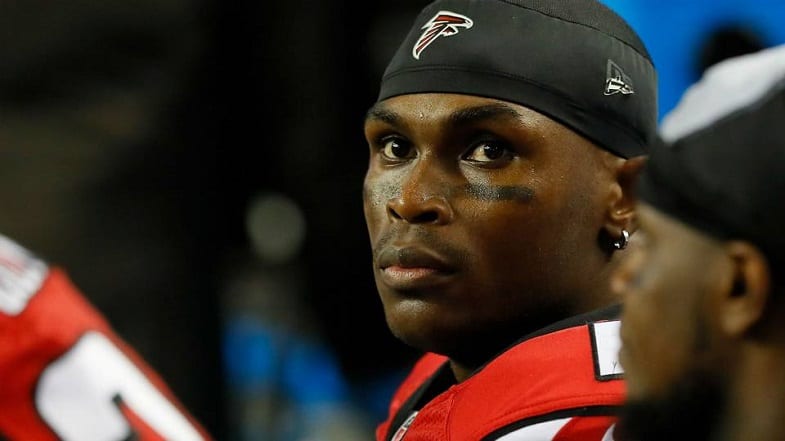 In the constantly improving NFC, Atlanta will not have an easy path to their goals. The Falcons finished last season with a 10-6 record, which was only good enough for third place in the NFC South. Aside from their division, they have to contend with the defending Super Bowl champs, as well as the Vikings, Packers, and Seahawks, among others. As we know, anything can happen in the NFL. Teams like the Jags and Rams came out of nowhere last year and quickly became a force.
As for the Falcons, Head Coach Dan Quinn has the team playing hard on defense, bringing his tough and gritty attitude from Seattle a few years back. Generally, the Falcons don't have too many holes in their roster. One major area of weakness is their ultra thin defensive line. They attempted to bolster the line by drafting Deadrin Senat in the third round, but the team did not do enough to address this issue during the offseason. They'll pick up some capable bodies at some point before the season, but it certainly is a weak point.
Aside from that, Atlanta does have a solid group of corners in Desmond Trufant, Brian Poole, and recently drafted Isaiah Oliver. If the offense can get back to its explosive ways, it can really boost the entire team. Playing from ahead is always a huge advantage for the defense.
In the end, this team will have its work cut out for them. They are certainly still hungry to get another shot at that coveted ring. Now, their resilience is in question. Can they put the past behind them and overcome the agony of one of the most heartbreaking losses in NFL history? They are certainly capable, but only time will tell.