---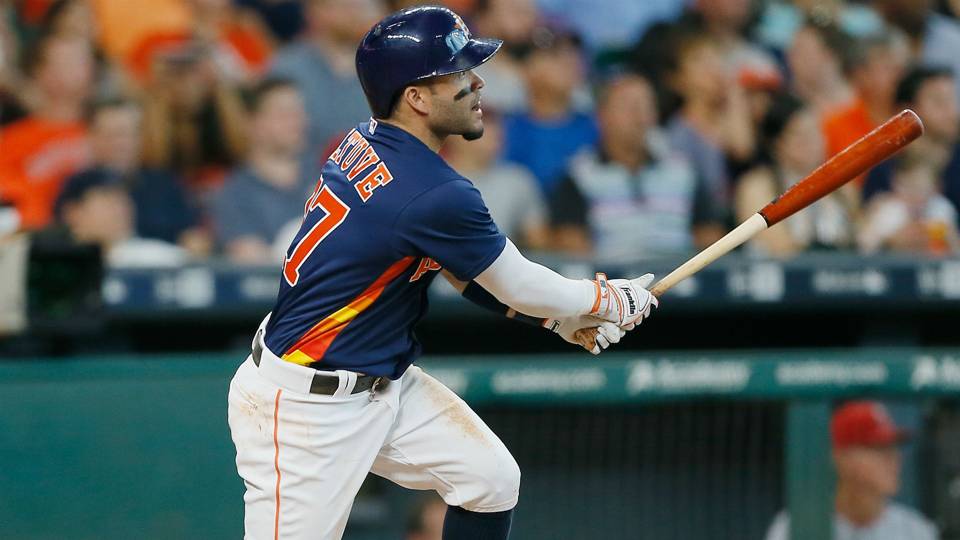 The Houston Astros are definitely the big story in the American League this season. It was just a few years ago that they had their third 100+ loss season in a row (2011-2013). There wasn't much hope for them, and the future looked bleak. But then the craziest thing started to happen. Their talented youngsters suddenly became really, really good players.
With the help of some veteran talent, they began to win games and even made the playoffs (wildcard in 2015). This season they have dominated the division and appear to be on track to make it to the World Series for the second time in franchise history. There they are likely to meet the scorching hot Los Angeles Dodgers, who are heavily favored to win it all this year (3/1; Houston's odds—9/2).
However, while they may not walk away with the ultimate team prize this season, there is a very good chance a member of the team could do something that has never been done in the history of the franchise.
Be named the AL MVP.
The Astros have only been in the American League a few years, so there haven't been too many opportunities for an AL MVP, but the franchise does have one NL MVP under its belt—Jeff Bagwell for his efforts during the strike shortened 1994 season.
At one time, the Astros appeared to have three potential candidates for the award—Carlos Correa, George Springer, and Jose Altuve. A panel of USAToday writers and editors named the trio among the top four candidates for AL MVP at the midway point of the season (Springer—2, Correa—3, and Altuve—4).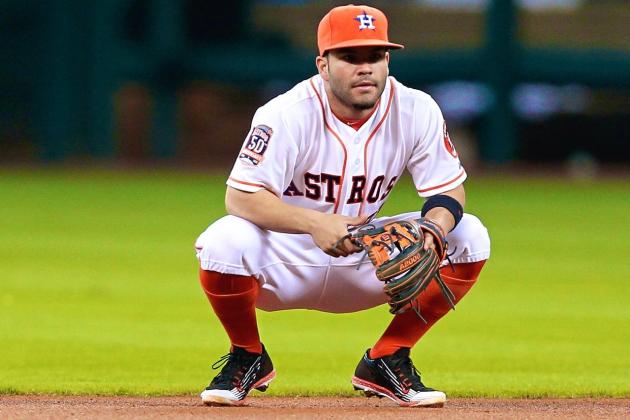 Fast forward another month and Correa is on the DL and Springer has spent some time there as well. With how New York Yankees slugger Aaron Judge has been playing (at least when you look at his first half), it is doubtful anyone that spends much time on the DL will have a shot to overtake him.
So, as far as Houston's chances of having someone win the MVP go, Jose Altuve is the most likely candidate at this point. It certainly doesn't hurt that he is having an MVP-worthy season (stats as of August 22).
Batting average–.362; on-base percentage–.422; slugging percentage–.569

19 home runs, 67 RBIs, 46 walks, 84 runs scored, 29 stolen bases (caught five times)

269 total bases; 57 extra-base hits
His batting average is the best in baseball, and he's in the top five in many offensive categories among American League players. He has the resume of an MVP, and even Vegas thinks he is going to win. So then how come so many people think Yankees slugger Aaron Judge is running away with it?
To be fair, Judge has been losing his edge as of late, but many still believe he's MVP worthy. The youngster has about 50 fewer at-bats than Altuve, but has scored more runs (91-84) and has recorded more RBIs (80-67), walks (90-46), and of course more home runs (37-19).
Judge is hitting well (.282), getting on base (.413), and knocking the tar off the ball (.593 slugging percentage). His resume is comparable to Altuve's in several ways. In some ways, it is better, but in others, it is not. Thanks to his home run prowess he tends to make a bigger splash when he does make plays. He's scored more runs and knocked in more than Altuve. The more you look at what Judge has done, you almost want to ask if there is a good reason Judge should not be named the MVP.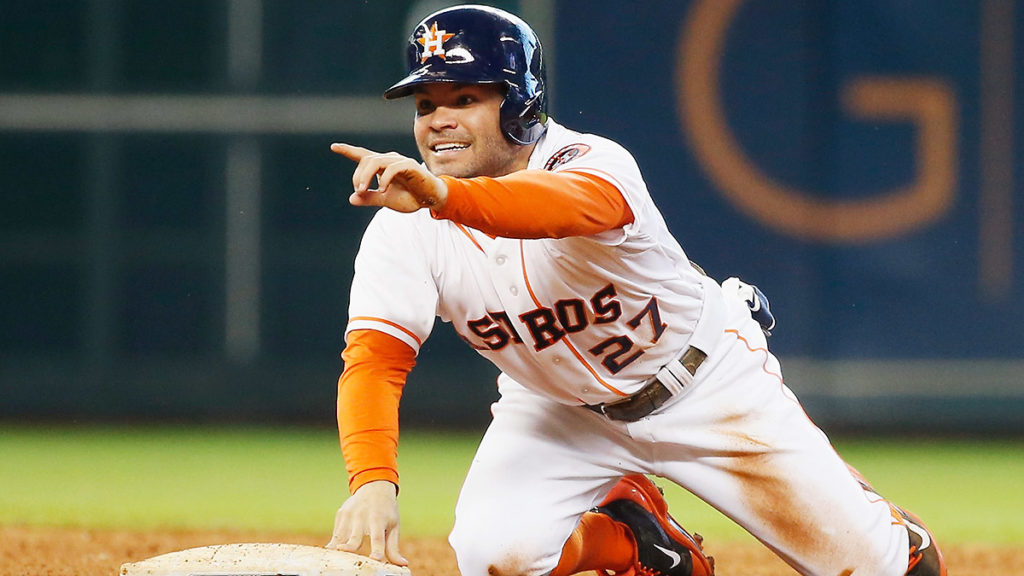 The answer to that is yes. It will be the same argument as another athlete in Houston who was recently up for an MVP award— James Harden. The Rockets guard had a tremendous season, and many thought he was deserving of MVP honors. But Russell Westbrook averaged a triple-double and voters felt he could not be denied.
Harden's supporters pointed to the impact his game had relative to Westbrook. His play led the Rockets to 55 wins and the No. 3 seed in the Western Conference. Westbrooks led his team to 47 wins and the No. 6 seed.
But the argument did not work for Harden. So, why could it work for Altuve?
AL MVP voters have favored players on teams that win their division. Since 2000, there have only been three AL MVPs from a team that did not win their division. Each one was considered controversial at the time since their teams were terrible.
So—how will the 2017 season play out? Will Jose Altuve bring home the AL MVP for the Houston Astros?
Houston has had some struggles in recent weeks, but they still have a double-digit lead in their division. The Yankees have been trailing the Boston Red Sox for most of the season. But if the Yankees can make a few games up as the regular season winds down, voters could have two worthy players off two division winning teams.